At the end of 2014 we conducted an audit of our own content marketing strategy and created a case study based on this presented in a webinar (if you missed this, catch up here). We got so many questions after the webinar from listeners that we are answering them all here. We tried to group them into five major categories: Analytics, Content, Measurement, Team Organization, and Testing. Still have more questions? Hit us up on Twitter @NewsCred.
Analytics
Do you look at metrics besides sharing (like clickthroughs) to measure the effectiveness of social campaigns?
Absolutely! The end goal of our social campaigns are either conversions or traffic. "Favorites" on Twitter are great but they don't really have impact the way a retweet or a form fill does. Engagement and impressions are important metrics, but the end goal is always conversion. So either using UTM tracking on social campaigns or Twitter web cards, we're constantly evaluating how our social campaigns are converting.
Do you look at metrics per channel to see what pieces work better for different types of content?
Absolutely – and we've found that people are frequently interested in different content based on context. On LinkedIn for example, people are in the mindset of learning and improving their careers, so they might be more open to downloading an e-book compared to when they are casually scrolling through Twitter on line at the grocery store. Context is crucial when it comes to social and the metrics for each channel should also determine how you iterate your spend strategy and which types of content you promote.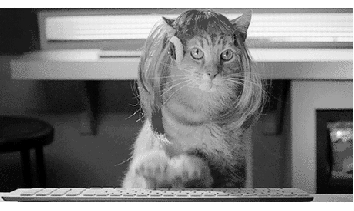 How much does search factor into your content strategy?
Search is a major factor. Social is great for reaching people where they are, but coming up at the top of a search result means you're answering their question in the exact moment they are asking it. That said, search tactics are constantly evolving. We're constantly trying to evaluate what content performs best on search and where there are gaps in the industry that we can fill in a specific way.
Have you found any differences in length of posts in terms of effectiveness at converting?
I can't tell you, "Write 1564 words and people will convert." But what I can say authoritatively is that longer, more substantial content is ranked higher by Google and the higher the quality and the more information you can pack in, the more time your reader will spend with it and the more likely they are to share it.
Content
As a content marketer who does not have a journalism background, how can I start to create and write content that tells a story?
Most content marketers are not journalists – so don't feel left out! There are two approaches I would take here. One, when you read your own content, do you get excited about it? Does it flow in the way you would speak if you were telling someone something in a face-to-face conversation? Does it capture the tone and energy of your brand? These are good things to keep in mind for engaging content. My second point is just to really study other great content marketing content. Joan Didion (one of my favorite writers of all time) said that when she was in college she would just type Hemingway sentences over and over to get the sense of his cadence and structure. I don't think you need to get that extreme, but when you read a great content marketing blog post or e-book, take a minute to think, why is this good? What strategies are they employing? What is the structure of this piece? Then try to apply those strategies to your own work.
Can you explain the idea of "licensed content" a little more? Maybe give some examples of exactly what that is. Thanks!
Licensed content is content that a publisher (say, The New York Times or The Economist) sells, or licenses, to a brand for repurposing and republishing. At NewsCred, our company was born out of our commitment to the journalism industry, and we've paid publishers over $10M for content that ordinarily would have just sat on the shelf in a digital archive. At NewsCred, we used licensed content from publishers like Ad Age, Business Insider, and Forbes to share stories with our audience that we don't have the bandwidth or reach to cover – like interviews with influential CMOs or breaking news on new developments on social platforms. This allows us to publish more content that is relevant and important to our audience with less impact on our editorial team since the content is already written, edited, and published elsewhere. Because it's licensed, the content lives on our website in full with attribution to the original source. We get more, high quality content and traffic, and journalists and publishers get extra cash for their existing content – everyone wins! To learn more about licensed content, check out this great blog by Michael Brenner.
How do you recycle content?
We do this a few ways. One is with "big rock" content marketing. From one heavily-researched, in-depth white paper or e-book, I can create probably five or more blog posts by pulling out individual chapters or themes and reformatting for our blog audience. We also re-purpose placed bylines that we've published on other blogs and sites with attribution back on our blog. And occasionally, we'll place a really high-performing piece of content in our Newsletter more than once a few months apart. On social media we can continue to use high-performing content for over six months if it's still getting traction!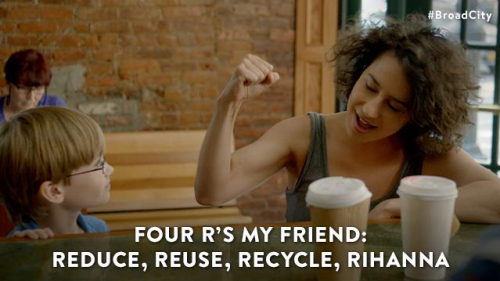 What is some of the most successful "high value" pieces of content for NewsCred?
There are two that immediately jump to mind, for different reasons. First would be our Visual Storytelling microsite. This microsite was really effective because we highlighted four principles that every marketer needs to be aware of with their marketing. Visuals are so critical in today's age of four-second attention spans, so this hard-hitting, very visual site did really well.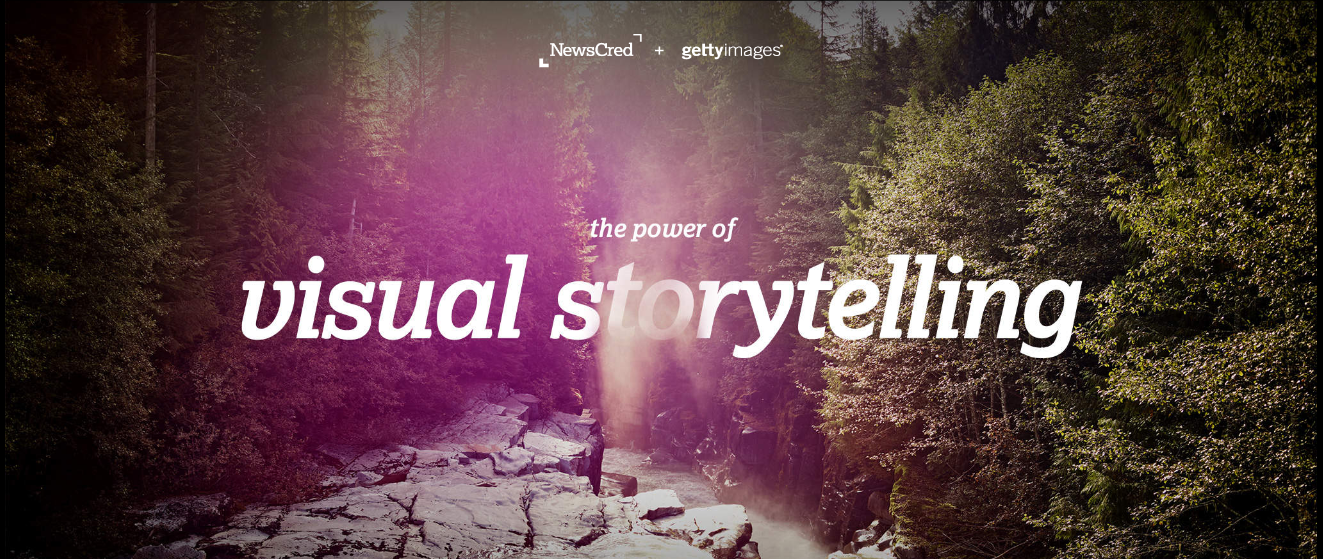 The second would be our Ultimate Guide to Building a Content Strategy. In only a few months since it's release, it has been downloaded over 4,000 times. It does a great job of balancing high-level takeaways with specific action items readers can implement immediately to increase their effectiveness.
What marketing automation software do you use at NewsCred? Why?
We use Marketo because it is a good balance of a full feature set while still being fairly easy to use. If you can understand IF-THEN statements, then you'll have no problem with Marketo.
Where can I find freelance writers specific to an industry? Or journalists?
I just wrote a great blog post on this – you can find it here. Cliff notes version: use the same channels you would use to traditionally hire someone (word of mouth, LinkedIn, etc.), and then treat them really well so they refer their writer friends to come on board as well.
Measurement
How do you determine the ROI when you post something to LinkedIn/Twitter, etc?
Google UTM parameters are a marketer's best friend in cases like this. Here is Google's own link builder, which will allow you to easily create links for anything that you want to share. Once you have parameters, you can start segmenting out your traffic in Google Analytics and seeing what sources are most effective for driving visitors. Going a level deeper, any marketing automation software or quick line of Javascript code on your site will allow your forms to read from the parameters on the URL, so you will know exactly how many people downloaded your guide or subscribed to your blog with a utm_source of "Twitter."
I've heard you can't get the ROI for content marketing in the financial services industry, do you have any data to disprove this?
Absolutely – check out our UK and US finance guides. Both feature case studies from real financial services marketers at Bloomberg, Betterment, AmEx, and Dun & Bradstreet.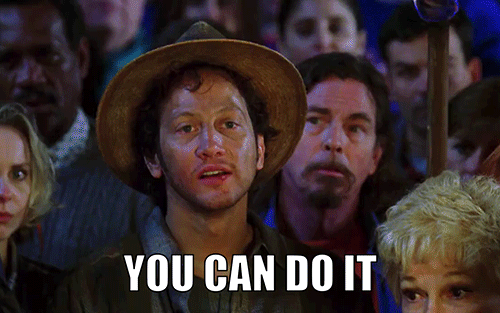 Is newsletter engagement the only way you measure what content is performing well?
No – the biggest indicator of success, in my opinion, is traffic and time spent. Think of time spent as a conversion indicator. If you drive lots of traffic, but they only spend a few seconds, that means your headline was good, but the content didn't engage. Or it's the wrong audience. If they make it to the post and then stay for two to three minutes, that means they're reading to the end, which is what you want! We also look at traction on social, how many influencers and high-level marketers are sharing it, etc. The newsletter is a great barometer for us though because it's our target audience – people who have signed up saying, "YES I WANT THIS CONTENT!
Team Organization
Amber, when you were a team of 1, were you still producing content? If so, how often and what types of content (blog, high value, etc.)?
Ha! I'm a team of 1.5 now so the answer is, yes! All the time! Like this blog post right now.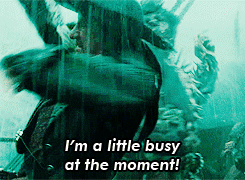 Currently, my focus is more on high-value content, only because I've found that is the hardest content to have a freelancer create. Our high-value content is exactly that, and we want it to be completely saturated with our brand voice, tone, and opinions. It's been difficult to imbue those things to people who aren't here, working with our team and our creative vision day in day out. So we've transitioned from outsourcing our high value content to having me create it in-house. I also write for the blog here and there but wish I could make more time for that. I try to carve out three hours every other week where I lock myself in a corner until I've come out with some writing. Sometimes I'll work from home even, because there are so many distractions in the office! You have to find the time. Michael Brenner has four kids, a crazy demanding role, and STILL blogs every week – he's my hero!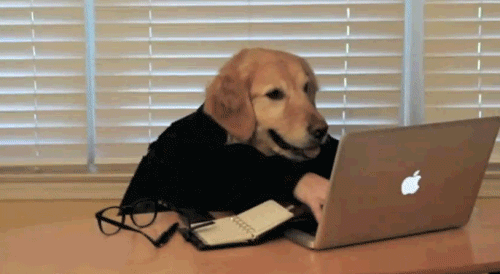 In terms of scaling the blog, we did this in three ways. First, I hired more freelancers so I had more content regularly coming in. Obviously this takes budget and time but I think it's worth it if you can find a freelancer who really "gets" your voice and brand vision. But keep in mind – more freelancers means more editing, so budget your time accordingly.
I also tried to cultivate relationships with people on our sales team who were interested in building their personal brand, and convincing them how valuable blogging is for that pursuit! Reminding everyone that this is a team effort and the better our content, the more we can help and build rapport with our customers. Our top performing piece of content in Q1 was written by someone on our sales team!
The third part was reaching out to partners with great content and similar audience targets and creating a content sharing program. We work with Column Five, General Assembly, and Visual.ly, along with some other brands, to do content sharing, which means a week or two after they initially publish a piece, we have full right to publish it as well, with an acknowledgement and a link back to their site – and vice versa. It's a great way to increase the amount of people who see your content and brand while increasing the amount of content you are publishing. The only problem we've run into on this, candidly, is B2C has such a huge audience, often their links come up first in search. But we feel as long as people know it's NewsCred content, that's all that matters.
Any advice on setting up an editorial calendar?
Start with tent poles for your industry. For us that's events like our content marketing summit, SXSW, Ad Week, digital upfronts, and any in-house smaller events we host or events we attend or sponsor. From there we can branch out to important "marketing" events like the Super Bowl, the Oscars, the holidays. Then when it comes down to day-to-day content, we try to think of it in terms of quarters. For Q1 2015 our focus was rolling out our newest software developments that are focused on scaling personalized content and better knowing your audience. So this quarter, all of our content is trying to ladder against that value proposition as much as possible. But we still cover things that pop up, like new social media developments or analyst reports.
Bandwidth at my company is really limited, so how did you increase the amount of articles that you are publishing internally? Did you create editorial guidelines?
At your organization, every person around you is an expert in their specific discipline. At NewsCred, we have people focused on content marketing strategy, analytics, design, sales, development, and more. These people know more about their discipline than you would, so utilize them! One article every two months per person is not a huge ask, but will allow you to be pretty consistent with internal content creation if you space them out correctly.
As far as editorial guidelines, we created a short internal deck that gives examples of good content and bad content, how to use tone and voice, what standards we strive for, and SEO guidelines. We share it with all of our writers and try to update it as often as possible.
Testing
Have you tested pop up modals to increase conversions?
We have, and we currently use them on our blog. They are a phenomenal way to drive sign-ups and conversions, however they interrupt the user experience when on your site, so you just need to be careful to balance when and how often you have them set to appear.
How are you guys A/B testing tweets at NewsCred?
We underwent a major A/B test in December to test the effectiveness of driving blog subscribes via three types of tweets: promoted, web card, lead generation card. Through our A/B + C test, we found that promoted tweets and lead generation cards we the most effective and efficient when driving leads.
Other A/B testing:
– We are always experimenting with times of day to post, taking a look at what type of content performs best and when.
– We A/B test image all the time, regularly swapping out the images associated with any post.
– We also A/B test copy, for example "Request your invitation here" versus "Save your spot here" when driving registrations for our summit.
How do you determine which social channels you should operate in? I'm told Twitter is not a key channel for millennials.
We operate in all social channels but definitely see different success in each one. Right now Twitter is a key channel for us, but as B2B marketers that makes sense. When it comes to social it really depends on the demographics you're trying to reach and where they operate online. I would recommend posting content on each channel at the times of day your audience is most engaged (you can determine this through analytics – for example we see a peak in our Facebook traffic at 11:30am and 1pm). From there I would put a bit of paid spend against lead generation campaigns on each channel, see which one drives the most leads, and focus and iterate from there. For what it's worth, I'm a millennial and I spend more time on Twitter than any other channel.
More burning questions? Reach out on Twitter to @NewsCred or @MoxieInGreen (that's me!)

Hungry for more? Check out our free webinar this afternoon with our Social and Content Strategist (my content production better half) Alexa Biale.
Amber van Natten is Managing Editor at NewsCred. Alexa Biale and Marcus Stoll contributed invaluably to pulling this together. #Teamwork

Originally published on Apr 8, 2015 11:15 AM, updated Feb 16, 2016