We're giving some insight into the strategy behind some of the winners of our Australian Content Marketing Top 20 to learn more about how their content drives business results.
We spoke with Erin Smith, Strategic Communications Manager on the communications team at Xero, who is always thinking about how Xero can use content to genuinely help small businesses thrive.
Erin is a big part of the award-winning strategy and execution that landed Xero in our Top 20, so we were excited to learn more about their content marketing journey and to share their advice for other brands.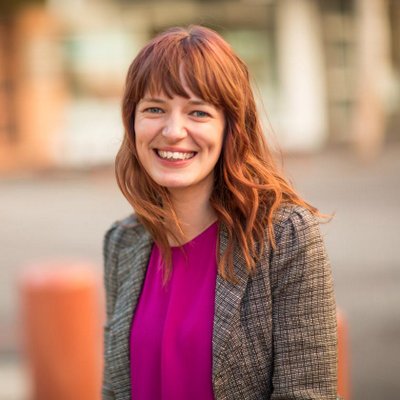 Can you tell us a little bit about Xero and your role within the company?
Xero is a cloud-based platform and our company's purpose is to make life better for people in small business, their advisors, and communities around the world. My role is to help lead our communications efforts as the Strategic Communications Manager for Australia.
How are you creating content that supports the overall mission of the business?
We have always had a really strong focus on storytelling. You can find countless examples on our blog, which is home to some of the content we create. In terms of the mission, we are lucky to work at a values-driven company, so we started to look at how we can build content to support that. As you know, content does many different things and has many different forms and objectives. We wanted our customer stories to tell the story of our brand — more authentically than we ever could.
Over the past three years, the way we have approached content has matured a lot — what began as capturing stories from our customers has really evolved into making sure everything is rooted in a strategy that ladders back up to our business goals. We now make sure that all of our content fits both our values and our business objectives.
A few years back, we also developed Xero Small Business Insights, which uses aggregated and anonymised data to help us tell the stories that no one else can. The data tracks key factors impacting small businesses, such as payment times, hiring trends, and so forth. This perspective is invaluable in helping us frame our customer stories to media, government, and corporate entities — and to spark the kind of conversations that can actually make life better for people in small businesses, their advisors, and their communities.
All the while, we've gone on a journey as a business to understand what content we produce, what role that content has, and how we can look to continually evolve and measure to make sure it's producing the results we want.
How do you ensure that your messaging is consistent when you have different departments working on content?
I won't lie — it's tricky! In the earlier days, the process was fairly ungoverned. We had creative roles flourishing in different business units and each might have adapted the messaging that best suited them. That works organically, to a point. As we grew and matured, it became important to centralise some aspects and work with a lot more rigour.
Early into this process, we undertook an audit of the content within Australia. The idea was to paint a consolidated picture of how often we were creating and distributing content in-region, where it lived, and how effective it was.
We quickly realised it was necessary to expand it globally. Content can cross borders and the whole purpose of a global business is to be able to share and collaborate.
This process helped me to understand how we could keep pace, share insights, avoid duplication, and continue to create beautiful, consistent content. From there, our team put a plan in place to better map our own content back to business goals.
To add rigour without slowing us down, we've also implemented cross-functional working groups, which have become an integral part of the way that we work. We focus on strong and open communication across different teams, making sure that we are constantly sharing what we're doing.
You've mentioned that you're thinking a lot about business results. What are they and how do you measure them?
That's right. While our leadership team is responsible for defining the business goals, we have a responsibility to execute them across our areas of influence. That means that when we look at measurement from a content perspective, we have to consider the goal we started with.
Content is such a catch-all term, but there are many different ways it can show up. You might want to curate beautiful stories from your customers with the purpose of generating conversation and building trust in your brand. Or you might make a concerted effort to attract inbound traffic and enhance your SEO ranking, as is the result of our small business guides. Each of those has very different metrics. That means some of the content might be evaluated on its conversions, while other pieces might be measured by their impact on government relations or the number of media pieces they drive — it all comes back to the problem you're trying to solve.
Goals are unique to different types of content and we must work to make sure that we always have a very clear understanding of what that content has to do for us at the outset.
Have you had challenges explaining internally that not all content will drive sales?
We're very lucky here in that there's a real commitment to content, right from the top. There's a craving to tell stories — not just from Xero as a brand, but from our broader community. So it's not so much a challenge as an ongoing education. It's our job to show people how each new article or campaign will impact our audience — and that's not always a simple question of acquisition.
Our leadership team has been really supportive of our efforts and, in turn, we treat content like it belongs in the boardroom. We've recently started working more closely with our commercial team, and that has resulted in conversations that have really lifted our strategy.
That ties back to your earlier point around the importance of breaking down the silos within your organisation and collaborating more closely together.
That's it. It's a constant. Everyone you meet in the corridor on any given day can tell you something new about what their department is doing, which will likely help you too. It's a great vibe that we have at our company, and that curiosity is a constant across our offices.
People might not think of accounting software as the most exciting topic for storytelling. How do you create engaging content?
At the risk of sounding cliche, we don't think of ourselves as a software company. We think about how we show up in our customers' lives. This moves the conversation into a new space — thinking about what the pain points of small business and what we can do to help minimise them. Technology is a real enabler for small businesses. We lean into our customers' experiences and try to amplify their stories. It doesn't always have to come back to our product. We'd rather be facilitating the natural conversations than trying to narrow someone's experience into a sales message.
Do you have any words of advice to marketers that are new to content marketing?
This might be quite an obvious thing to say, but it's important to think about what you're trying to achieve through your content. Are you trying to inspire your customers? Are you trying to drive traffic to your website? Do you feel you really need to invest time to build a community that's engaged in talking and supporting each other? From there, start small. Pick a few topics and then go out and speak to your customers. It's easy to create content in a bubble and expect it to resonate, but oftentimes you might not be telling the story you should be.
Determine what the content is meant to achieve, write, review — then show the business why it matters.
Take a deeper look into Intrepid's strategy (another Top 20 winner), and see who else made NewsCred's Australian Content Marketing Top 20 list.
Esti Frischling is NewsCred's Regional Manager, APAC.
Originally published on Oct 8, 2019 11:00 AM