As NewsCred's talent acquisition team, we're often asked what it's like working at NewsCred.
Though we're one of North America's fastest growing technology companies, our focus isn't merely on expansion. Rather, our objective is to build a company with an incredible, values-driven culture that attracts and retains top talent.
We're pleased to say that we now have nearly 200 employees in five global offices. Our culture is thriving, employees are happy, and we've won numerous awards for all aspects of our business.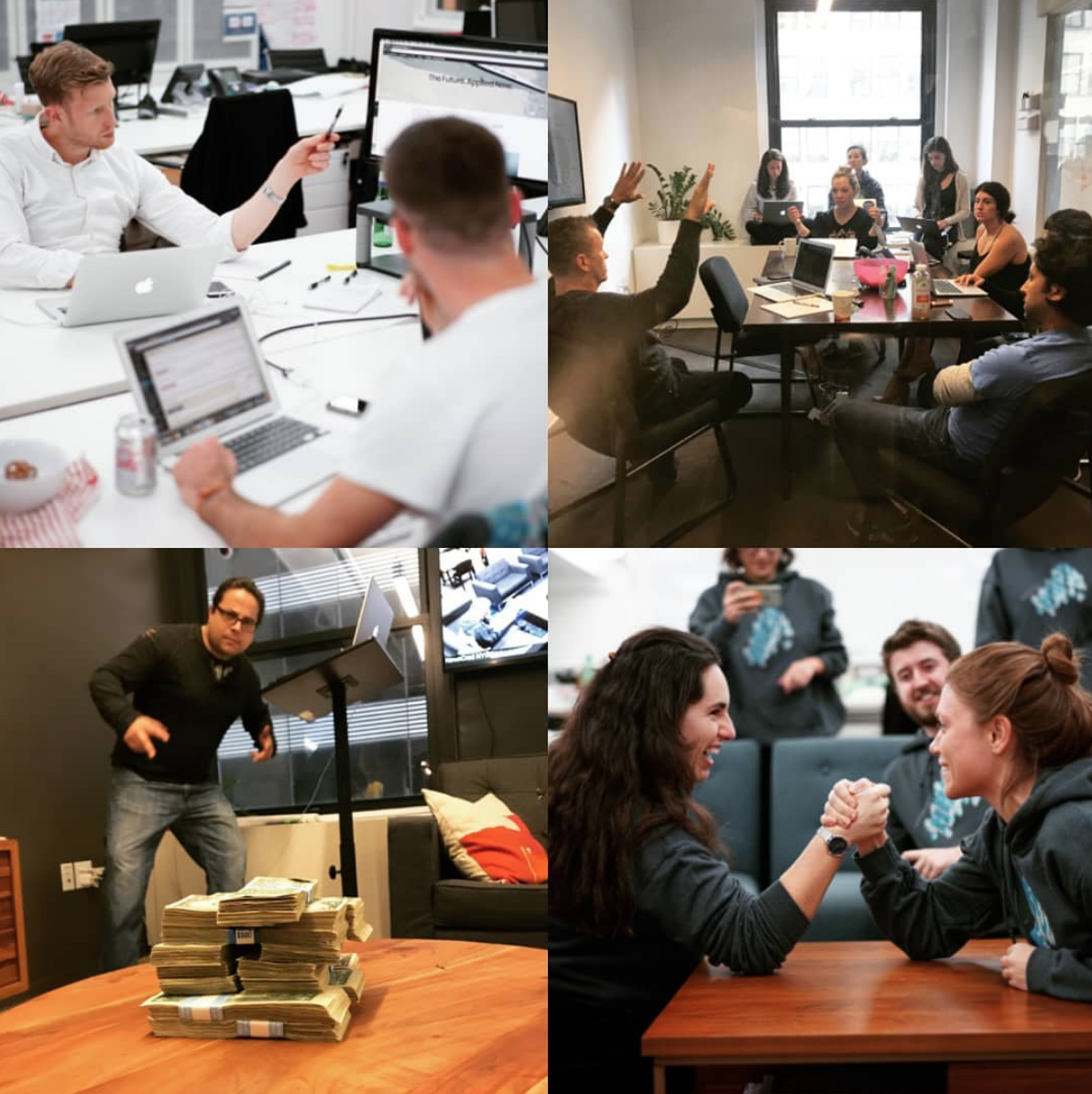 A company built on values
As NewsCred's CEO and Co-founder Shafqat Islam says, "Values are the soul of the company." Early on, he and his co-founders realized that they had the unique opportunity to build a business with strong values. Those values would influence every decision they made, from the product they built, to how they worked with customers, to who they hired and promoted.
Last year, on the cusp of NewsCred's 10th anniversary, the entire company participated in a collaborative effort to rewrite our values so they fully reflected the NewsCred of today. The values we decided upon are:
Trust over everything.
Teamwork over brilliance.
Compassion over being right.
Grit over stability.
Customer obsession over process.
Read about each value, in detail, here.
Those values inform our hiring. We look to bring on team players who are not only top performers, but will embody each of those values. To hold everyone – even executives – accountable, NewsCred has an in-house Values Committee that celebrates our successes and empowers employees to bring value misalignments to its attention.
Day one at NewsCred
So what's it like to work at NewsCred? We have a robust onboarding process to set you up for success.
On your first day, you'll arrive at the NewsCred office and be shown to your desk, which will be decked out with a welcome package. Your first week will be full of sessions about our company and industry, followed by a second week of trainings to introduce you to the NewsCred Content Marketing Platform.
Throughout your onboarding weeks, you'll meet with your team mentor, who will define your role and map out a career development plan. You'll get coffee with your designated office buddy and chat about NewsCred's culture and their employee experience. New employees also get to mingle with NewsCred's co-founders at an intimate breakfast at a nearby restaurant.
Transparency at NewsCred
At NewsCred, we are all about transparency.
Every week, the company gathers for Demo Day, a one-hour forum for people across the organization to share what they are working on and discuss company-wide issues and developments, in person. We welcome new employees and celebrate big wins.
To provide even more transparency from the executive level, every Sunday, our CEO sends a companywide email discussing key initiatives and challenges. This allows all employees to fully understand our business and keep their individual focuses aligned with company goals.
One of the best parts of working at NewsCred is that there are no corner offices. The executive team does not live behind glass walls. Our co-founders sit with the team and take time to talk to individuals about what they're working on.
Celebrating diversity and building a better world
One area that we're committed to is diversity.
In the last year, NewsCred employees launched a Diversity and Inclusion Council whose mission is twofold: To both increase and maintain a diverse workforce, and to create an inclusive environment for all employees regardless of race, gender, gender identity, ethnicity, religion, sexual orientation, age, ability, or background. This year, we're rolling out a series of trainings geared toward building a sustainable, inclusive workplace for years to come.
On March 8, 2017, we held our inaugural International Women's Day event which included a panel discussion about narrowing the gender gap in the workplace. This year, we followed it up with another event with our friends at Blue Apron.
In 2016, NewsCred employees also launched a giving program. We partnered with RaisedBy.Us, a workplace charitable donation and matching platform, and held a two-week participation drive to onboard NewsCredders. We ended up breaking the RaisedBy.Us record for the highest participation rate of any company. Through NewsCred's charitable matching program, we've donated thousands of dollars to nonprofits.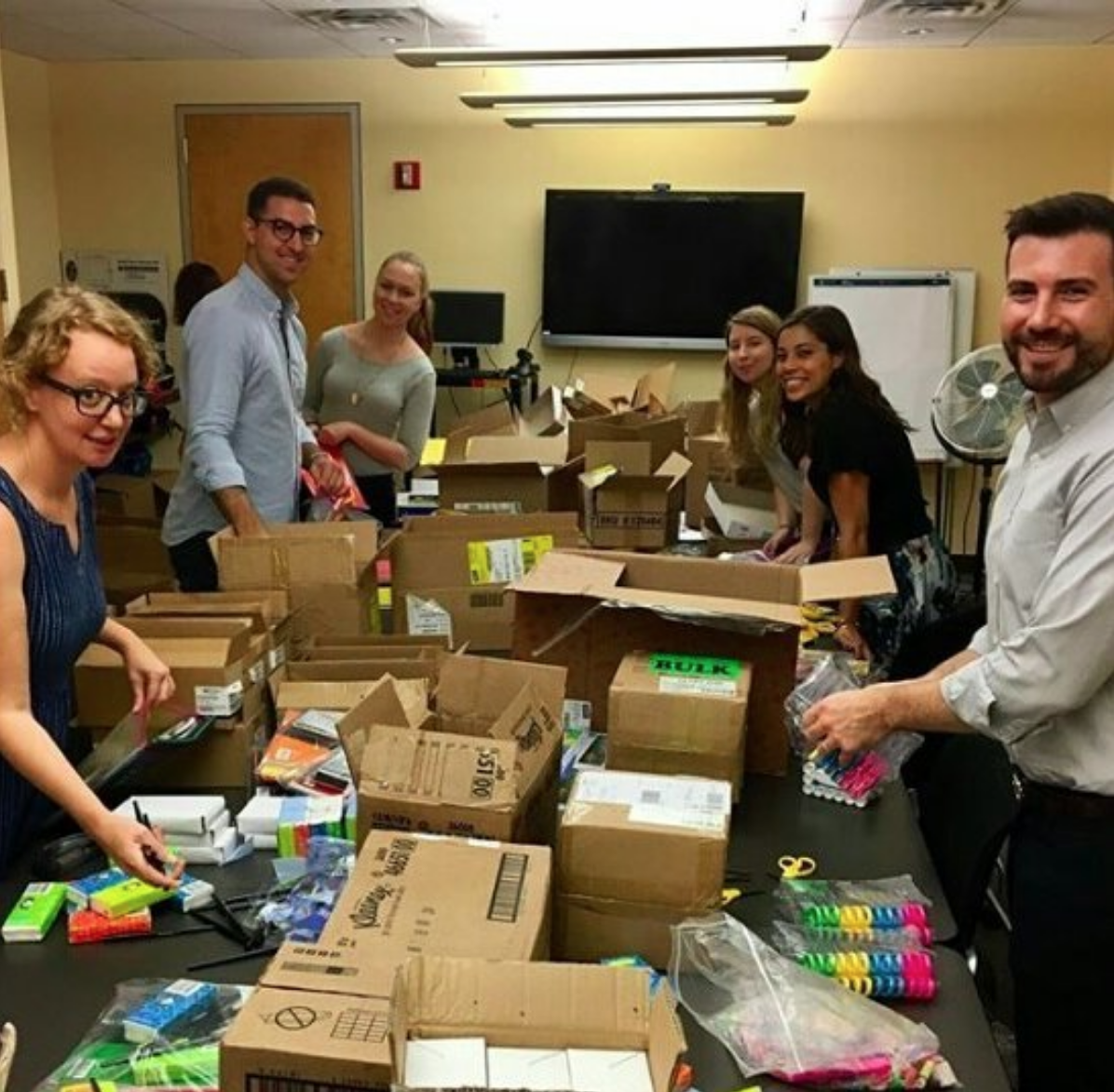 In 2017, we launched a partnership with Rescuing Leftover Cuisine to donate food from our weekly company lunches. From our first food pickup on March 31, 2017, through the end of the year, NewsCred's New York office donated 596 pounds of food – the equivalent of 494 meals for the homeless and food insecure.
In addition, we offer volunteer outings, like serving meals at the Bowery Mission, and various clothing donation drives and mentoring opportunities.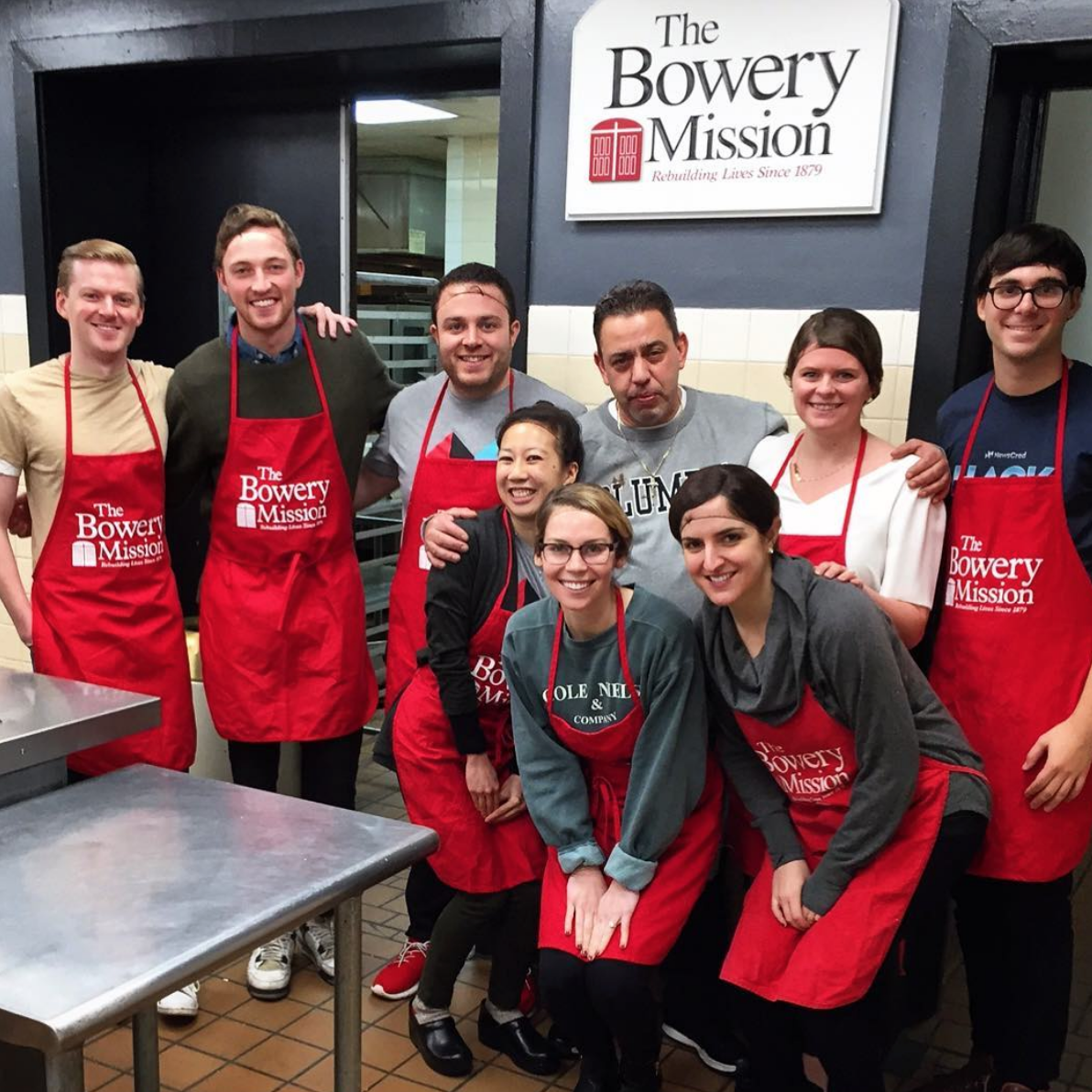 Benefits and perks at NewsCred
From competitive salaries and bonuses to every employee receiving stock options in the company, we want all NewsCred employees to feel valued and part of the success we experience here. Every employee can participate in our 401(k) program with matching that vests after one year. Each employee also receives a 100 percent company-paid Accidental Death and Dismemberment policy.
All NewsCred parents receive 12 weeks of paid parental leave. We're also proud to partner with Gradifi to offer a student loan paydown program in which we contribute monthly payments to employees' student loan balances.
We value work/life balance, so we've implemented a vacation policy that is truly unlimited. We want the office to feel like home, so our kitchen is stocked with snacks and cold brew. There's also table tennis and a comfy living room with couches and furniture pods for lounging and working.
To bridge the distances between our offices in New York, London, Dhaka, San Francisco, and Austin, NewsCred has a travel exchange program to facilitate inter-office teamwork and product development. We encourage all employees to explore the NewsCred world outside of their home offices and appreciate the culture the company was born out of.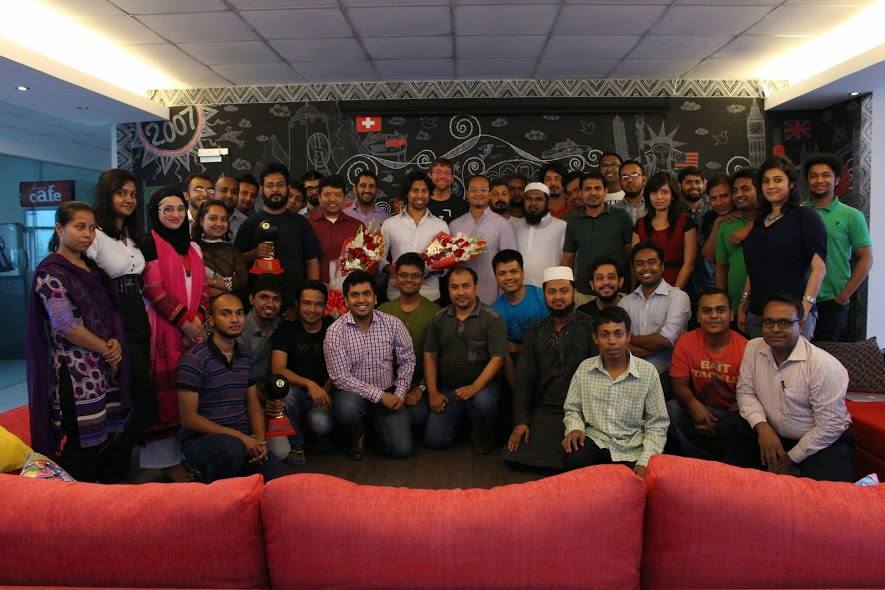 NewsCredders can also participate in career development workshops, conferences, seminars, meet-ups, and classes through our partnerships with educational companies. We also have a tuition reimbursement plan which gives employees a chance to get that second degree or certification.
And as a NewsCred employee, you can look forward to many perks! NewsCreders enjoy in-house happy hours, monthly massages, and a summer retreat.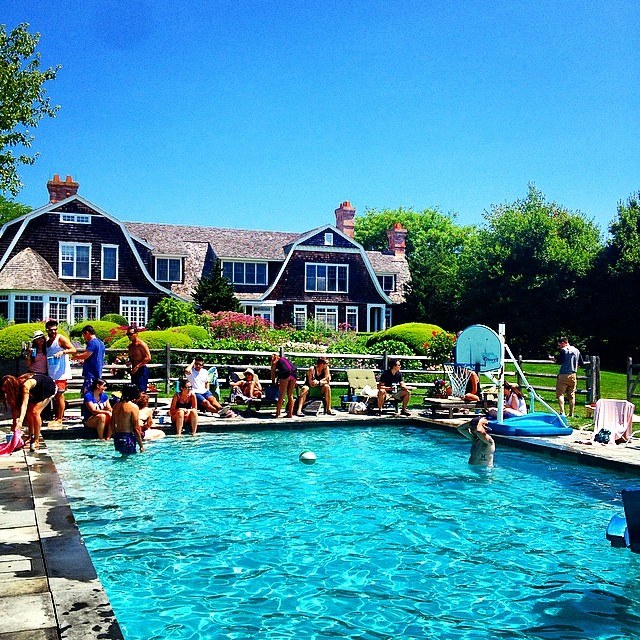 NewsCredders also join internal clubs around a range of interests, from skiing to pizza (which entails monthly outings to NYC's top pizza joints). We also annually sponsor a Ragnar Relay team to run a 200-mile relay race.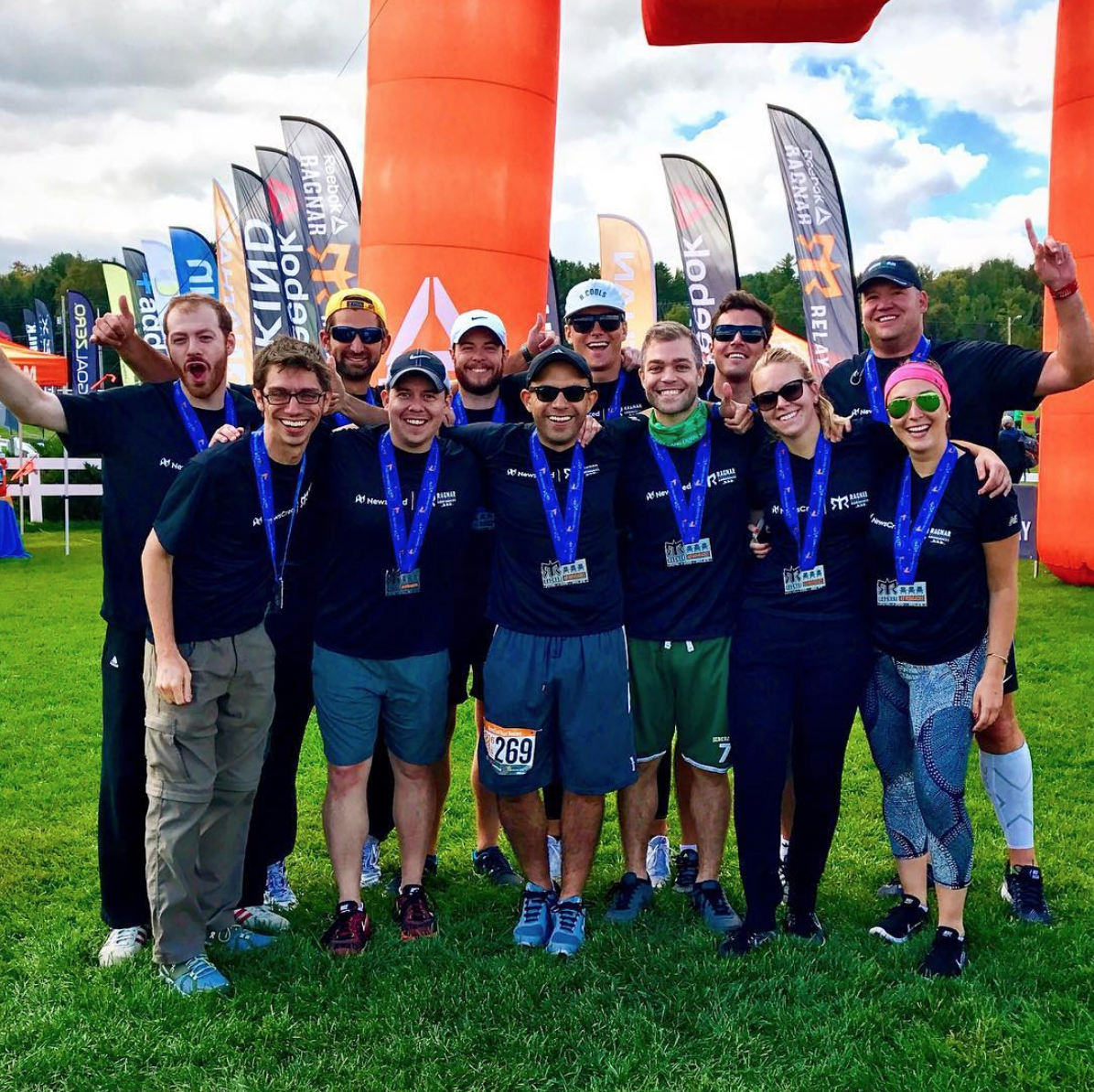 We feel fortunate to be part of an incredible team at NewsCred. Our employees come from all over the world and have worked for top companies, including Google, Microsoft, IBM, SAP, Salesforce, and The Atlantic. It's truly a privilege to work alongside and collaborate with such smart and passionate individuals.
Want to be a part of this amazing team and mission? Check out our Careers Page and follow NewsCred on Instagram, Twitter, LinkedIn, and Facebook.
Josh Graber is NewsCred's Head of Talent Acquisition. Rob Nix is NewsCred's Lead Talent Acquisition Partner.
Originally published on Mar 1, 2018 11:40 AM, updated Mar 19, 2018