If you're a marketer, social media expert, or business owner, chances are you've read one of Jayson DeMers's articles.
DeMers, who's been published on Mashable, Forbes, Huffington Post, VentureBeat, Search Engine Journal, Marketing Land, and Entrepreneur, is constantly putting out new pieces about online marketing, running businesses, and best practices for content marketing, SEO, and social networking.
His day job is overseeing AudienceBloom, a Seattle-based content marketing and social media marketing company that he founded in 2010. The company has helped hundreds of clients with their copywriting, content strategy, link building, SEO audits, and social media marketing.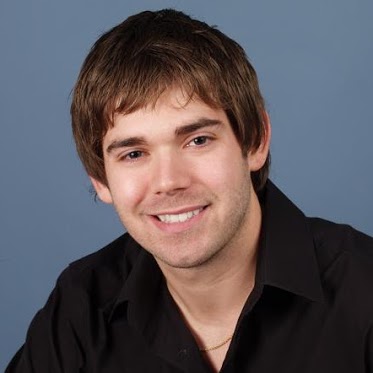 Staying Productive and Keeping Clients Happy
To make sure he's up to date on the latest marketing news, DeMers dedicates the first few hours of every day to writing about interesting or trending topics. When his clients email him questions, rather than simply replying to them, he'll write an in-depth article so that everyone knows the answer. "I practice what I preach," he says. "Content marketing requires a ton of content."
The CEO surrounds himself with other people who are knowledgeable about the industry. He says that AudienceBloom only hires the best workers in their disciplines because "we believe that a successful online marketing campaign starts with the people who are designing and executing the campaign. Other agencies assign junior, unqualified account managers who often don't understand true best practices."

DeMers also establishes connections with well-known publishers and produces content they'll happily publish. "We don't just help our clients improve their search rankings or grow their social media audiences; we help them build their brand through major media exposure and alignment."
SEO and The Evolution of Content Marketing
Since he founded his firm four years ago, DeMers says that the content marketing and SEO landscapes have dramatically changed.
Instead of littering web pages with SEO friendly keywords, companies have to come up with great content that the search engines will pick up. It's essential in order to sustain a brand in the online space. "Quality marketing strategies, notably content marketing and social media marketing, are required to gain search visibility," he says. "Most importantly, building a brand that's sustainable for the long-haul is now paramount."
Unfortunately, there are a lot of frauds out there that claim to be marketing "experts," but they don't have any idea what they're doing. According to DeMers, the industry "is still a minefield full of bad information about proper SEO tactics and strategies. Misinformation is pervasive, and as such, it's extremely difficult for companies to find trustworthy agencies, consultants, and vendors. It may take years before all the fake SEO professionals clinging to years-old, former 'best practices' are gone."
It's now in companies' interest to lead with great content as opposed to popular keywords. SEO is important, but its function is different than it used to be.
"SEO has become intertwined with social media and content marketing; the three are now really one discipline," says DeMers. "SEO, as a subset of that discipline, now applies to the technical aspects of SEO, such as content optimizations, meta tags, loading speed, schema markup, and other technical elements that affect indexing and visibility. It is, and always will be, essential, but its status as a unique discipline is waning."
If companies want search engines and customers to notice them, they have to ditch their traditional notions of what SEO is, and start focusing on what kind of content they can provide.
"Good SEO requires good content, and the more the better, so in many ways, content marketing is the 'new' SEO," says Demers. "A budget for content production and publication is absolutely necessary for companies looking to gain visibility and build a brand online."
Kylie Jane Wakefield is a NewsCred Contributor. 
Originally published on Jul 5, 2014 10:18 AM