In their new book, "Killing Marketing," authors Joe Pulizzi and Robert Rose advocate doing exactly that: Destroying marketing as we know it and rebuilding it as a more effective and sustainable model.
As a marketer who's been in the field for 15 years, I was initially skeptical. I felt that I'd violently disagree with whatever approach the authors proposed for annihilating the discipline I love.
But I decided to have faith. Pulizzi, Founder of the Content Marketing Institute (CMI), and Rose, Chief Strategy Advisor for the CMI, are content marketing's dynamic duo. They're the de facto spokespeople for our relatively nascent industry. And they certainly have a significant understanding of marketing, as a discipline.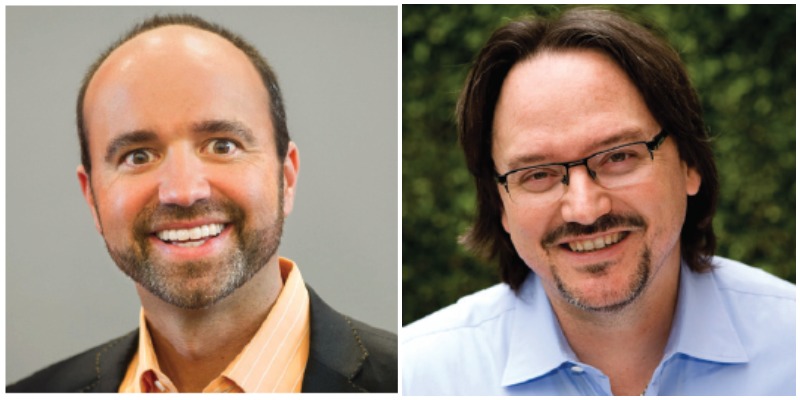 Joe Pulizzi and Robert Rose, Authors of "Killing Marketing"
As it turns out, I found myself not only agreeing with their argument, but being inspired.
"Killing Marketing"'s hypothesis is this: Every company needs to become a media company. Content must be at the core of marketing and business strategy. This will encourage us, as marketers, to focus not on promoting our products and services, but on building loyal audiences. And we'll do so by producing content that delights people and drives them to engage with us again and again.
Pulizzi and Rose can paint quite a picture. They share vivid examples of brands that are already using content to power their entire businesses, like Red Bull, LEGO, Arrow Electronics, Terminus, Johnson & Johnson, and, of course, Disney. (Fun fact: Pulizzi modeled CMI's business after Disney's.)
After hearing those inspiring stories, it's not hard to start buying into Pulizzi and Rose's vision. But they provide more substantial evidence, too.
Early in the book, they trace the industry's perceived value of original content and the role it's played in marketing and business over time. In the pre-digital 1980s, content was expensive to produce and used mainly in customer loyalty programs (think glossy in-flight and in-room magazines). In the early 2000s, digital democratized the content production and distribution process, while consumer consumption increased exponentially. This led marketers to start using content as a tactic. Post-Great Recession, brands were using content as a marketing strategy but realizing that they needed to be producing high-quality content to capture and retain audience attention. Which led to where we are today: Companies need to go all-in and build their businesses around content. This means making substantial investments in talent, technology, and processes.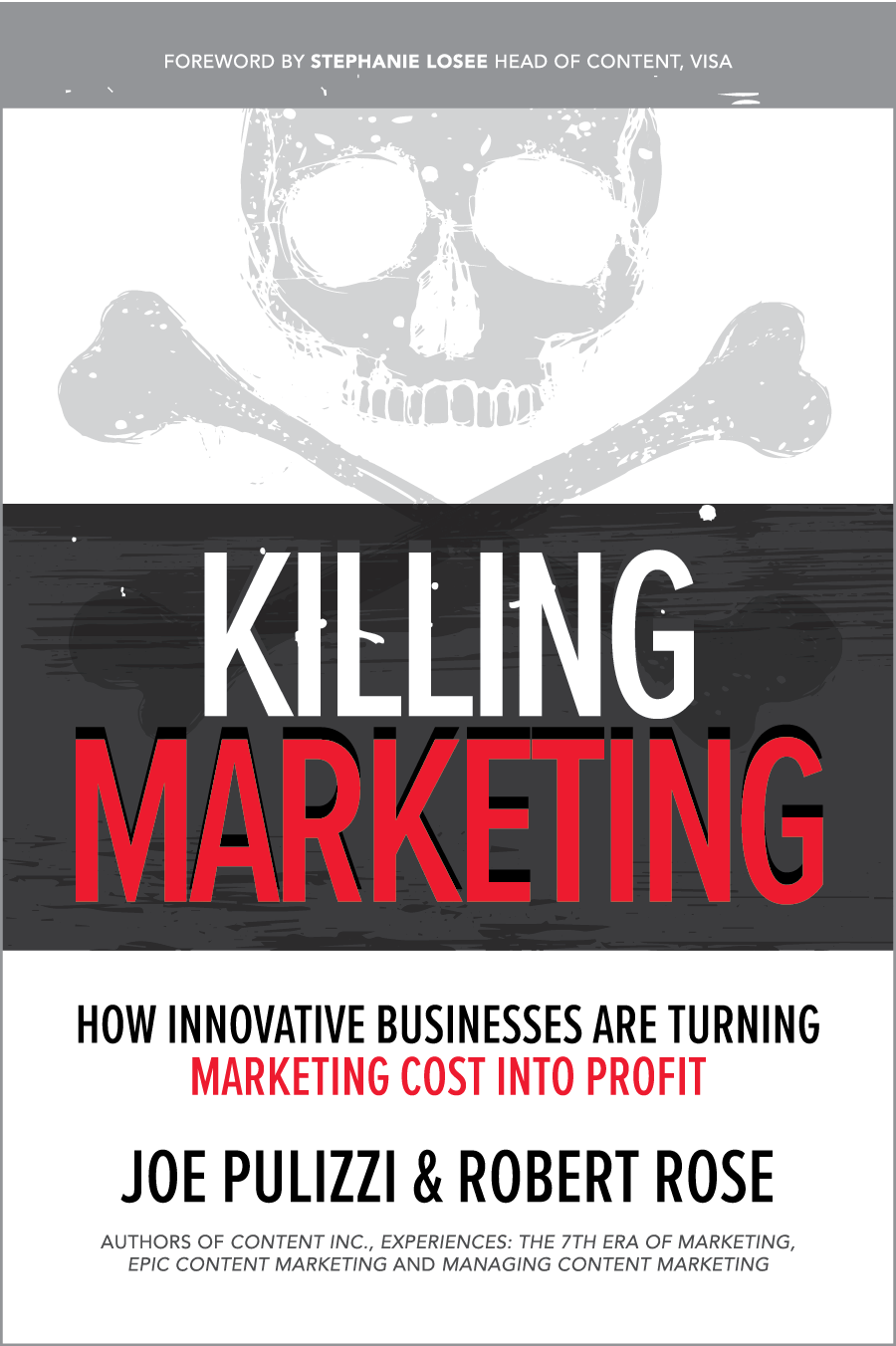 Parts of "Killing Marketing" are painful to read – mostly because it brings to light the harsh realities we face every day. We marketers all inherently know that we need to empower ourselves, always focus on the customer, and build a valuable audience to drive our businesses forward. Accomplishing all those feats, though? Still a work in progress.
While some marketers are seeing budget increases (as we gain more control of digital channels and initiatives), executives often dismiss proposals for long-term investments. All businesses want to move quickly and see results. But marketing is a long game.
We see the silos within our departments across social, digital, and other functions. But many marketers are lost on how to bridge those silos and optimize or even fully understand their technology stacks. I see this with our own vendors and customers. As Pulizzi and Rose report, a whopping 34 percent of marketers believe they don't have the tools they need and don't fully utilize the ones they have.
But the bottom line is: We can chase efficiency, better reporting, and more robust analytics with technology, but features are useless if we're not solving our customers' challenges.
I wholeheartedly enjoyed and felt energized after reading "Killing Marketing." It synthesized my thinking and helped put trends into perspective. But I would have liked more actionable next steps. The book felt a bit theoretical for two men who certainly know how to put a great strategy into practice. It would be terrific to see follow-up workshops about "How to Kill Marketing" on topics like strategy, budget, and hiring the right talent.
I'm left feeling proud to be NewsCred's marketing leader. I'm reassured after reading "Killing Marketing," as it feels like we're living the vision Pulizzi and Rose put forth. Our focus is on building a loyal audience. Hundreds of thousands of marketers – both enterprise CMOs and marketing practitioners – read NewsCred Insights because we give them valuable information, independent of NewsCred's platform, expert services, and content offerings (which we fundamentally believe would serve them well). We're always striving to give people content that inspires and entertains – and help them become better content marketers.
Our practice and philosophy align closely with the great thinking and thesis put forth in Pulizzi and Rose's "Killing Marketing." And I couldn't be more excited about that.
Lisa Kalscheur is NewsCred's SVP of Marketing.
Originally published on Sep 22, 2017 4:46 PM, updated Sep 25, 2017