Today is the day — the Iowa Caucus has arrived! All political junkies will jump out of bed, stay glued to the news, and wait anxiously to start hearing the early results. Given how much attention the 2016 presidential election has already garnered, it's hard to remember that we still have over ten months to go until America elects its 45th president. A field of headline-generating candidates, crowded debate stages, and a struggle to break through the celebrity of some candidates has dialed up the excitement around this election already. Just as the campaign begins to heat up, inevitably so will the campaign ads. Unless you live in one of the key targeted primary states, you likely haven't been subject to too many ads yet. But buckle your seat belts, this is about to get ugly.
Marketers are the first to get excited over events like the Super Bowl and Olympics which bring out some of the most creative campaigns of the year. However, political campaigns seem to somehow take us back in time and revert to a place where marketing left much to be desired.
If 2008 was deemed the "social media election," then the 2016 race be known as the "content marketing election." Why? Because if there were ever a time when information is power, it's during a presidential election. The voting population needs to have the best understanding possible about the issues that matter and each candidate's stance for or against them. We have to go back to basics and remember what makes content marketing so powerful. It is the chance to really connect with your audience — not by promoting yourself but by actually creating content that people want to consume. With billions of dollars being spent, politicians have an amazing opportunity for their content to be shared and reach an audience at scale.
So why aren't politicians taking advantage of this opportunity and ultimately delivering to us, the voters, what we are looking for? We think they need a refresher on the effectiveness and efficiency of content marketing. With a few simple shifts in focus, this year's candidates could quite easily embrace what marketers have figured out; that the best way to connect with your target audience is to connect them with the stories and information that they really care about. And if our candidates think that we care about ads like this and this, then they are far off the mark. If the candidates (and their staffs) started to think more like marketers, and less like politicians, we'd see a remarkable shift in their communications and they could actually have an impact on voters decisions.
Here is how we recommend they do it:
Content Relevance
Candidates should be highlighting and showcasing content that actually informs the decisions of voters. With the data available to show what voters care most about, why aren't they focussing on educating the public about the economy, government operations, and healthcare policy? It is greatest chance that candidates have to sway and influence voting decisions by providing information that really matters — and will possibly change the way that someone would vote. The more authentic, relevant, and timely content can be, the more engaged and informed the voters will become. Relevant content would add value to the political debate, increase trust in the politician, and ultimately impact the election outcome given a more informed and educated voting population.
Capture Millennials
The voting population is aging and the winning 2016 candidate will likely find a way to capture the attention – and the votes – of millennials. Millennials and the younger generation (voters aged between 18 and 29 years old) were key to President Obama's success in 2012. The 2016 candidates will need to do the same in order to win. As such, the candidates need to start thinking like the most successful brands. We know that there are insights and strategies for effectively reaching millennials and these can not be overseen in a presidential election.
Targeting Your Audience
Our Electoral College forces politicians to consider targeting and audience segmentation in a much more thoughtful and purposeful manner than most marketers. However, beyond adjusting media plans and schedules to have ads run heavily in key states and regions, candidates should look to targeting content specific to their audience and making sure it is what matters most to them. Constituents in New Hampshire will likely have different concerns, worries, and a much different demographic breakdown than those in Florida, for example. Candidates who recognize these differences and capitalize on the opportunity to capture their attention will find great return on their efforts.
Budget and Distribution
Political campaigns, especially presidential elections, have budgets and marketing spends that make many brand managers incredibly jealous. According to NPR, spend on television advertisements alone this year is estimated to surpass $4.4 billion just for federal races, up from $3.8 billion in 2012. While an integrated marketing campaign leads to the best results, the marketing mix selected by politicians should be reviewed and optimized for content distribution. Placing the lion's share of advertising budgets on TV ads may have worked well in years past, however with more and more Americans choosing to cut the cord from cable service providers, it is questionable as to who is even seeing these ads. For those loyal cable subscribers, ads are not keeping viewer's attention the way they used to with more distractions and options to skip them than ever before. However, the number of Americans with a smartphone continues to increase, with usage and dependency on them at a record high. More cost effective marketing channels like social media advertising, digital advertising, etc. are often overlooked. However, arguably the most underutilized strategy would be to optimize SEO against keywords and topics related to the issues voters care most about. The most informed and influential voters will be doing their research and taking the next months to better learn about which candidate best supports their ideals and why. Using SEO to optimize relevant content would not only be cost effective, but incredibly efficient.
The opportunity ahead of the candidates to introduce advertisements and campaigns that resonate and connect with the population is greater than ever before. However, there is no doubt that shifting away from the traditions that have been practiced for decades will be a big ask. The most successful candidates in 2016 will understand and harness the potential of embracing content marketing to better inform the voters and deliver to them the content that they want to consume. And when all else fails, the candidates can just steal a page from Tracy Flick's book in "Election" and offer us all a cupcake.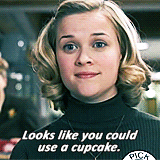 Dayna Sargen is the Brand Marketing Director at NewsCred.
Originally published on Feb 1, 2016 2:15 PM