Getty Images has been at the forefront of commercial and editorial photography for more than two decades, and almost every year, they've predicted a series of global visual trends that are stunningly accurate and insightful.
This year, Getty offers three thought-provoking trends that will preside over the year's visual landscape, finding their way into all kinds of imagery, design, and aesthetics, from museum exhibitions to marketing campaigns.
"The visual trends we anticipate being important to brands and businesses in 2018 behold a sense of optimism: a vision of change, of new heroes and unrelenting creativity," says Andy Saunders, Getty's Senior Vice President of Creative Content. "For many people who were previously invisible, whose faces or bodies weren't included in the mainstream media, this is important. These are small steps in making a more culturally rich and interesting world. But small steps can make a big picture."
And here they are, the 2018 visual trends of potentially world-changing visual language:
Second Renaissance
Last year, the Getty team began to notice a growing art history influence among image-makers and creatives in music, fashion, and beyond who were referencing classical art in their work. The outcome is often photography that looks like painting, which Senior Art Director Lauren Catten says is due to these new artists "reigniting the idea of craftsmanship and artistry in an age where it's never been easier to take a photograph," while also employing a range of experimental and traditional methods to elevate their work.
Brands like Christie's are already on it. To promote the sale of Leonardo DaVinci's Salvator Mundi last fall – which sold for a recording-breaking $450 million – the storied auction house turned to Droga 5 for creative. Never showing the painting, the resulting spot featured people's reactions to the masterpiece instead, each shot an artistic, dramatically lit portrait in and of itself. The painterly freeze-frames even have their own Instagram account: @thelastdavinci, "a portrait of real people through the eyes of Leonardo's Salvator Mundi."
The Second Renaissance trend encompasses diversity as well, honing in on a new generation of artists of color who are creating work "to overturn stereotypes and rewrite a more positive, culturally rich narrative."
A perfect example comes from the just-launched UK company, Red Red. "Inspired by Africa, remixed by London," the vegan stews, which hit Whole Foods shelves this month, are being promoted via a visually driven campaign that's fueled by bright African textiles and stylized portraiture.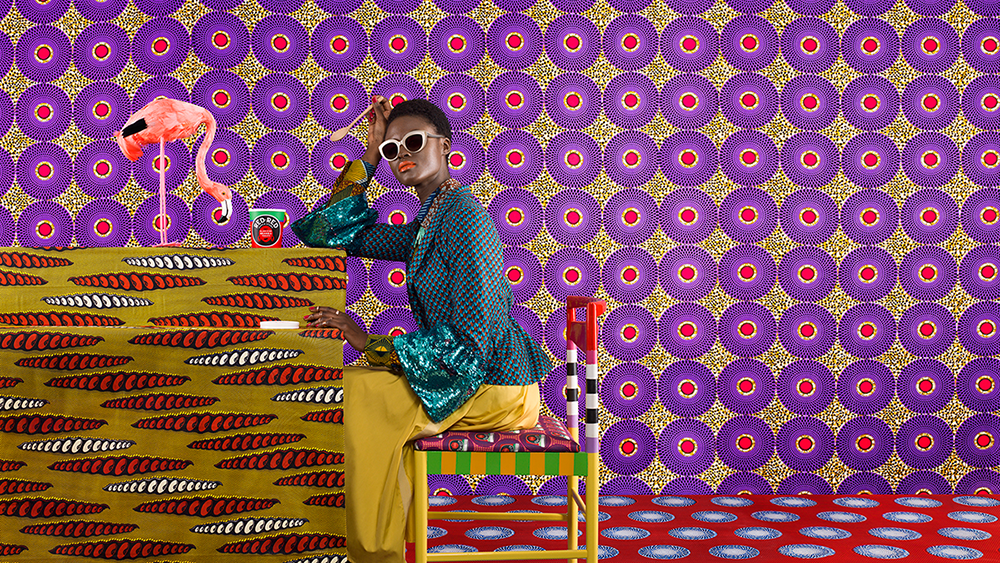 The compositions read like still lives mixed with a use of pattern and posing that evokes a modern-day twist on Klimt. And what's more, most of the creative force behind the project is from Africa and the diaspora, working together to make the brand "less ordinary" with its spectacular design campaign.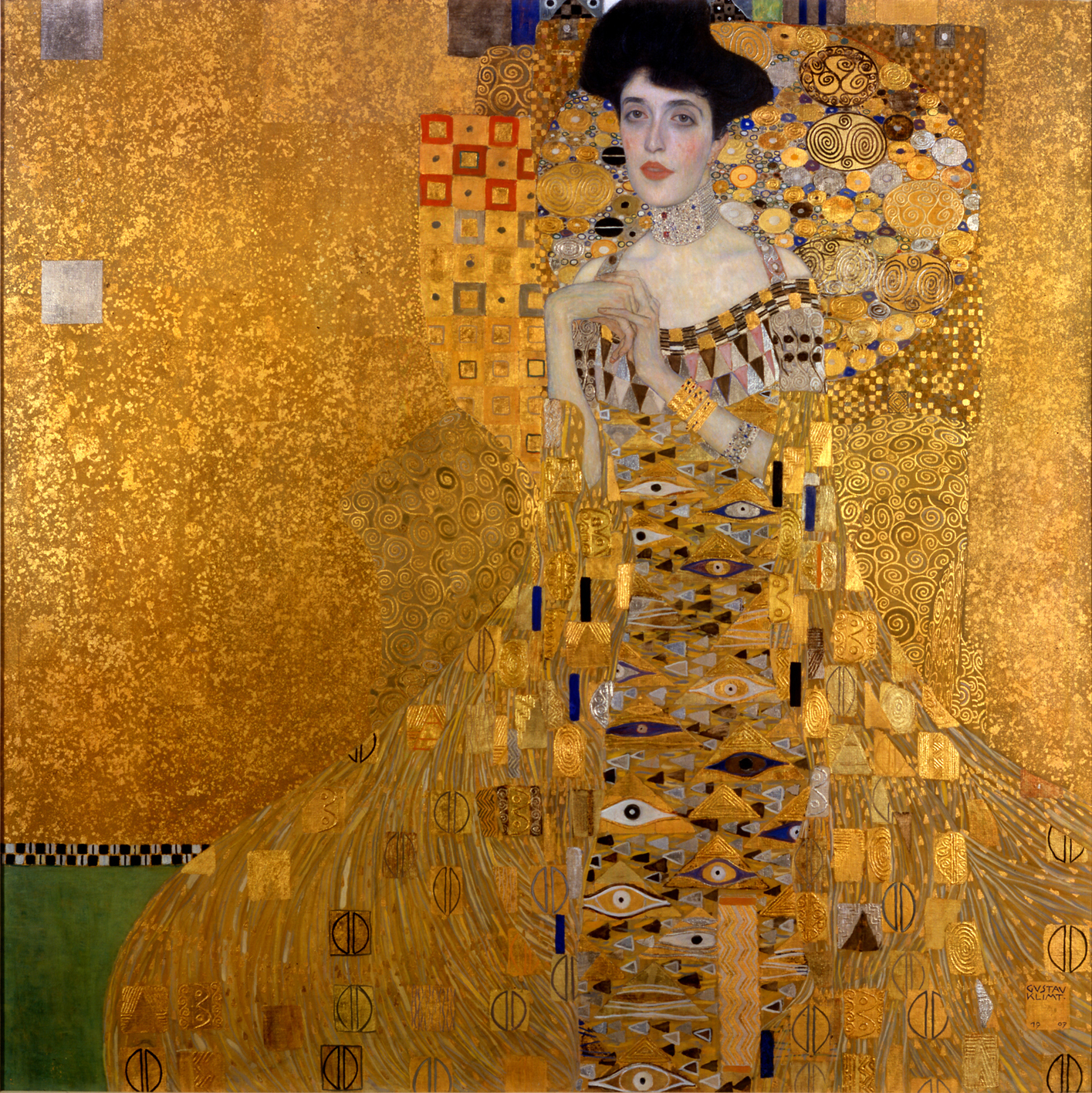 Consider: Over the last 12 months, "Gen Z" has gone up 344 percent in Getty searches. This "post-millennial demographic is the most ethnically diverse generation and there is a huge need for positive and inclusive non-white representation in mainstream media," writes Cattan. And when it comes to holding up the Second Renaissance, "the impact comes from these visuals being instinctively recognizable but freshly packaged – the familiar paired with the unexpected."
Conceptual Realism
Conceptual Realism, Getty's second trend this year, looks at the interplay of realistic visuals and conceptual ideas – otherwise ordinary, everyday moments that bear an element of the bizarre or unpredictable. According to Getty's Senior Art Director Amy Lehfeldt, it's a combination that can make "an odd moment seem like a revelation, [or] an unexpected slice of life." And it's an aesthetic we can attribute to the rise of social media and user-generated content.
"In a world where trust in anything we read, see, or hear is diminishing, we crave imagery that looks real, even if the idea does not," writes Lehfelft. With all of us now creators in our own right, it's "imperfect and do-it-yourself imagery" that's begun to feel the most honest – and the most authentic.
Alternating between glimpses of gardens, orchards, and lush landscapes with studio close-ups of fruit and vegetables getting smashed, squeezed, and chomped, the new campaign from Suja Juice is a prime example of what this means. Easily recognizable objects and places are cut, pasted, and juxtaposed with bewildering images of people nuzzling a stalk of fennel, kissing a bunch of kale, and karate chopping through a cucumber. The fast pace, exciting visuals, and the enthusiastic narrator make for a fun and memorable ad – and one that makes us believe that the only thing going into those juices is the fresh, organic produce we see on screen.
Ikea's latest effort from its ongoing "Where life happens" campaign brings the concept to life in a more literal way. The print ad – for a crib, and currently running in Sweden and making headlines worldwide – encourages female readers to pee on it to find out if they're pregnant. If they are, the ad reveals the news as a reduced price appears on the page (though anyone in the Ikea Family program can get the discount).
"We try to make every single [ad] under the concept of 'Where life happens' as relevant and creative as possible in every type of media, and this time we got the chance to explore print," Magnus Jakobsson, creative chief at Åkestam Holst, told Adweek. The stunt fits in with the global campaign while standing out on its own and going far being the parameters of traditional print publishing, "Could it be more than just an ordinary ad for a baby crib stating a price?" asked Jakobsson. "Could it prosper outside the boundaries of a magazine and go viral?
Yes, it most certainly could."
Consider: "Unique concept" and "luxury abstract" are up 329 percent and 186 percent in Getty searches, respectively. Audiences are craving new and different experiences when it comes to marketing, but not only that. "Attainability and relatability are key components when connecting with today's consumer," writes Lehfeldt, and "authentic lifestyle storytelling has been the main vehicle, with creators pushing to explore these themes in increasingly unexpected ways." Why not join them?
Masculinity Undone
As the world witnesses a sea change in female rights and representation, "brands are now starting to focus their energies on challenging the rigid ways of representing men as well," write Jacqueline Bourke, Getty Images' Senior Manager of Creative Insights and Planning, and Guy Merrill, Global Head of Art. Getty's last trend for 2018 is Masculinity Undone, which aims to overturn damaging stereotypes and build up an image for the possibility of a new, capable, three-dimensional man – not the stereotypical dumb jock or incompetent dad.
Last year's Father's Day campaign from Gillette, "Go Ask Dad," took on this exact myth. A team of caring fathers from around the world use technology – the very thing standing in their way – to communicate with their teenage sons. The boys ask an app a series of questions pertaining to puberty and coming of age; what they don't know is that the program's answers are actually their father's words of wisdom coming through to them. The result is a moving effort that brings together these families while building a positive image of what dads can do – and who they can be for their kids. That's a far cry from ads that portray fathers as bumbling idiots, unable to change a diaper, care for their own children, do chores, or co-run their households.
Hopefully, those days are past. "Traditional, one-dimensional notions of masculinity are rapidly losing relevance with little to take their place," write Bourke and Merrill. "Brands are responding to the conversation and are starting to showcase masculinity in ways that are complex, gentle and emotionally astute."
OKCupid's newly released campaign nails just this sentiment. "Dating Deserves Better" features a series of bold, unexpected visuals, paired with a play on the central "DTF" theme, like "Down to fly the red eye" or "Down to feel fabulous." The images give dating a fresh perspective that's stripped of standards and gender roles, and which show a range of male identities that go far beyond the "norm."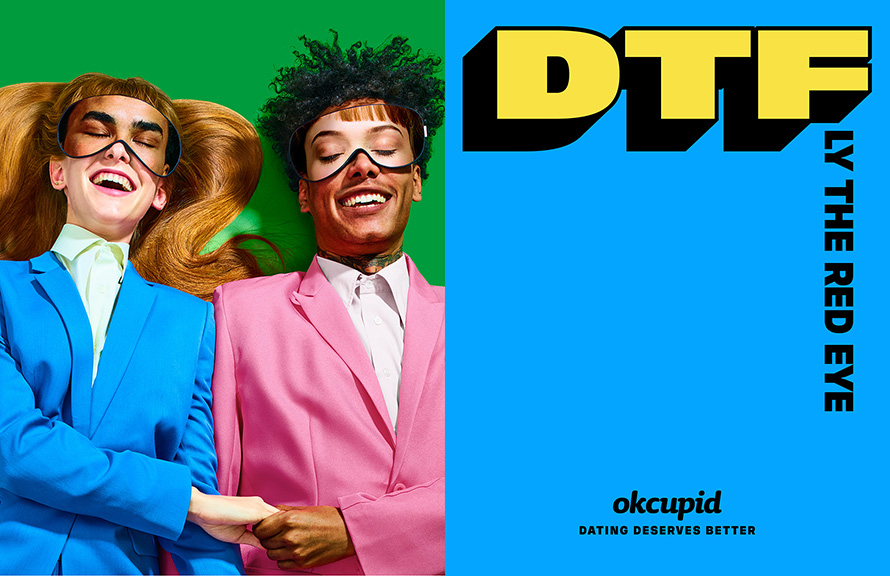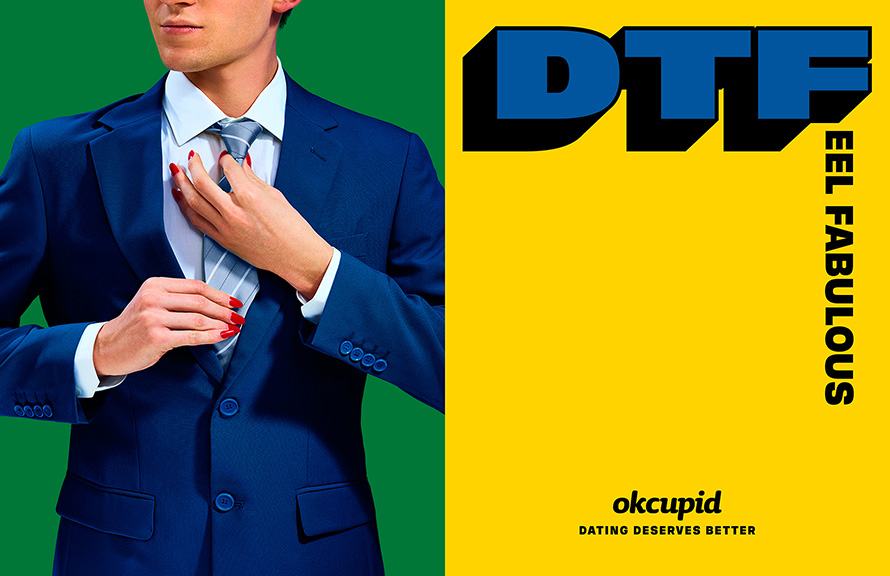 Consider: "Given the evident crisis in masculinity in a social and visual culture that is changing rapidly, creatives in advertising have an opportunity to move on from the dull, destructive male stereotypes of the past." "LGBTQ" has skyrocketed by 809 percent in Getty searches, while "mental health awareness" is up by 258 percent. How will you incorporate these findings into your work this year? And what part will you play in building a new visual language that helps guide audiences in the right direction when it comes to representation – of men, and of women?
Anastasia Dyakovskaya is a NewsCred Contributor.
Originally published on Jan 19, 2018 3:41 PM, updated Jan 22, 2018