Doug Carrillo, Vice President of Virgin Hotel's Marketing and Sales, has been in the hospitality industry for over three decades. A couple of years ago, he joined Virgin to spearhead the megabrand's marketing efforts within its inevitable and most welcome venture into the world of hotels. Carillo's one of our speakers at NewsCred's #ThinkContent Summit on May 14, and we can't wait to hear what he has to share in his presentation, titled "Leveraging Brand Strength to Break Into New Industries: How Virgin is Cracking the Code as Disrupting and Evolving Product, Marketing and Brand Vision."
With a Ferris Bueller-inspired parade through the streets of Chicago, the company celebrated its grand opening in the Windy City this past January and is already the subject of rave reviews and travellers' wish lists. Next up? Locations planned for Nashville and New York over the next couple of years, along with a few surprise openings in between. Here, Carrillo sheds some light onto the brand's foray into the field, as well as the thinking behind their marketing strategies.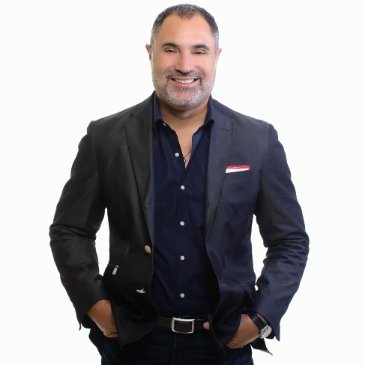 The first Virgin Hotel opened up earlier this year in Chicago, with more planned within the next couple of years in New York and Nashville. Can you tell us about the thinking behind this decision and Virgin's evolution toward the hotel market?
The idea always was that Richard [Branson, founder of Virgin Group] and Virgin decide to go into an industry for three basic reasons. Richard always says that in any industry where you have large conglomerates, they get to be a little bit lazy and don't really focus on the experience, and then those experiences become stale. That's when it's the right time for Virgin to come in, because we can bring something fresh and new to that industry. Secondly, this happens when Richard sees that customers are getting ripped off and there's no longer any true value in that industry, and thirdly, when he feels strongly that Virgin can bring in that Virgin experience and make it successful in that particular industry.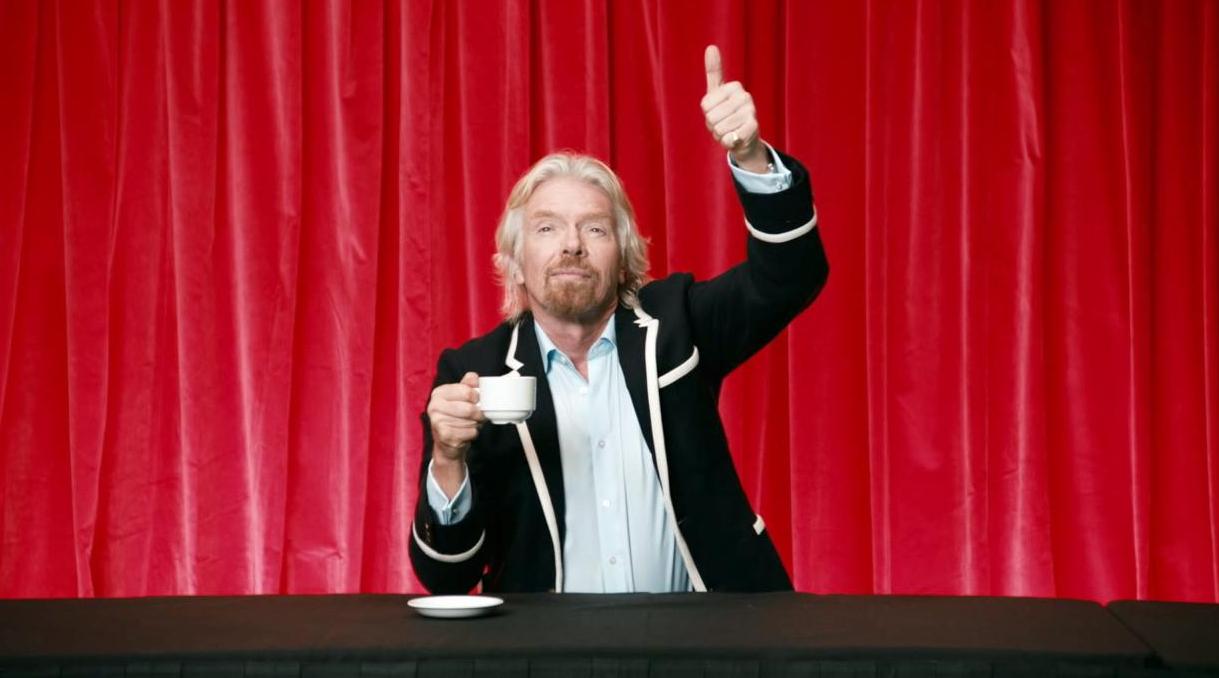 When you look at these three reasons, and you look at hotels today, it was really the right time. From the perspective of the lifestyle industry, which is the sector we went into within the hotel industry, you have some really good offerings, but there really hasn't been anything on a large scale to come and shake things up. You've got some big brands that are coming in and trying to carve out their niche in the lifestyle sector, but most seem to be copycatting each other instead of bringing in a new experience.
What makes Virgin different?
Because we've got the authenticity of the Virgin brand, we feel we can really make a difference and an impact. There's been so much ripping off with customers, from exorbitant Wi-Fi fees to paying five dollars for a Snickers bar, to paying cancellation fees that are very onerous and one-sided.
There really hasn't been a true consumer champion, certainly not in the lifestyle sector, and that fits perfectly with the brand essence of Virgin. We've had great success in transferring the Virgin experience into the travel, tourism, and hospitably sector, starting with Virgin Atlantic, which launched almost 30 years ago, so [branching out into hotels] really was a no-brainer for us. It was just about finding the right time to do it.
You've spent your professional life within the hospitality sector – what are the unique challenges you've come across in this industry when it comes to branding, content, and marketing?
I've been in the hotel industry for 30 years, and the hotel industry has always lagged other industries from a technology and product perspective. Customer service is one of things the hotel industry has always done right – some do it better than others – but service has always been a large component as opposed to retail, for example, which is more about product and availability.
What's starting to happen a lot is the honing in on the consumer experience and personalization, but it's still a challenge revolving around the technology and data that hotels have. It's not because we haven't had the data before. We've had it, it's just that we haven't used it. I think a lot more hotels companies, and certainly us as well, are looking to become more data savvy, truly understand our customers and what they're looking for in a hotel experience.
How are you using data to improve customer experience?
We're obviously one hotel so far, so our data and the context of the Virgin Hotel consumer are very new. We've got the technology and our CRM early on to really start studying, but more of it has been really trying to understand customers within other companies in the Virgin brand. Virgin is very decentralized organization. It's had incredible success, and it's had it because of the way it's structured.
It's really 60 startup companies around the world, and it's up to the individual companies to reach out to each other to really be able to tap into the resources that are available. We're looking at the type of data that they have that gives us insight into the Virgin consumer and how that may fit into the Virgin Hotel experience.
How is this tied to your content marketing efforts?
Virgin does a great job of making sure that each company understands what the brand stands for and that the experience of the brand is consistent across its companies. We've got the Virgin evangelist, and then the travel consumer, so it's trying to understand both of those sectors to see where they cross, making sure that we deliver the Virgin experience to both and making sure that the content is there.
Traditionally, the hotel industry has always served up what we thought the consumer was looking for, as opposed to really listening to and observing them. Content creation and curation has been a very important focus for Virgin Hotels, as well as understanding what level of content is relevant to the customer, that gets them to take action, that resonates with them, and that gets them to share. The great thing about Virgin Hotels in its infancy is that we've adopted that from the get-go.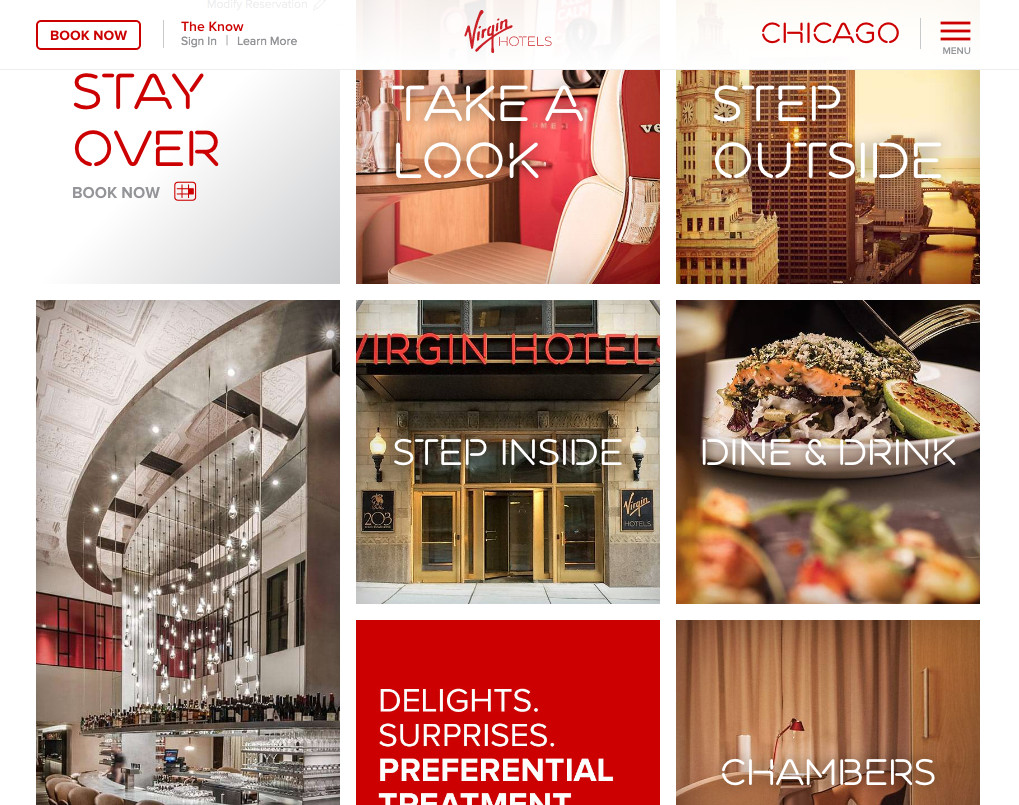 As you start rolling out campaigns and offerings, is there a certain target audience you're going after?
Virgin has always been a brand that's really about a mindset and not a demographic. It's hard to pigeonhole it into something for millennials or Gen-Exers [sic]. The mindset that attracts people to Virgin is that it's cutting-edge, it challenges convention, and it's always looking out for the customer and putting the customer first – and in a very authentic way. Everyone talks about consumer-first, but we came into the industry by automatically saying we're not going to charge for Wi-Fi and we're not going to charge for extra bandwidth.
Some other brands started offering free Wi-Fi to frequent travellers, but if they want to get upgraded bandwidth, they have to pay extra. It's really not the true complimentary Wi-Fi experience. I understand why it's so hard for them to make that commitment, since it's been such a huge revenue stream for them for such a long time. A lot of the big hotel brands don't own those hotels, they're owned by third parties and to try to make a system-wide decision like that isn't easy.
Not so for Virgin?
We've been very transparent with our investors that this is what we're going to do, this is what Virgin is about: not making money off of the little nickel-and-diming things that other hotel brands do. Everyone travels with two to three devices and many people are on the road a lot. They miss their Game of Thrones or their House of Cards, and they want to be able to be in their room and to stream that. It really sucks if it's going to cost you $19.95 to stream on top of the subscription service you're already paying to Netflix or an HBOGo to watch that. That's just not right.
For us, Wi-Fi was never about a revenue stream, it's more about a right and a way of life. We're going to make money through hotel room sales, food-and-beverage and nightlife sales, and we think that the customer reacts better to that kind of environment. That just really speaks to the Virgin brand and who we are. You can't emulate that.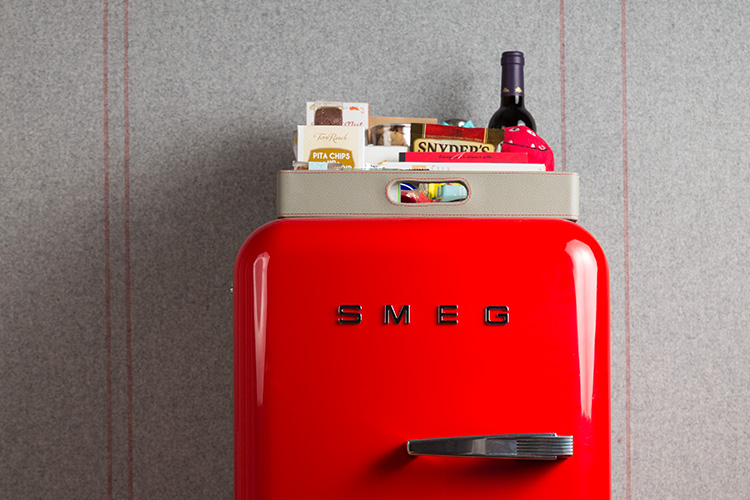 What other kinds of unprecedented customer service and experience can guests expect at Virgin Hotels?
It's the same thing with the minibar. For years hotels have been charging outrageous prices with their minibars – $5 for a Snicker bar, $3.50 for a bag of Popchips – and the industry never makes money on it. It's labor intensive. If you're losing money anyway, why are you upsetting the consumer experience and making them feel like they're getting ripped off? Why don't you just price products as what they'd normally cost anywhere else outside of the hotel? Our Snicker bar costs one dollar, and we think we may actually make money because people will be more apt to purchase products that are reasonably priced, as opposed to begrudgingly eating a five dollar Snicker bar because they're hungry and feeling bad about it.
We also set out to create a better room experience. Some of the product changes that we made are very intuitive. There are Poliform closets within the dressing room area where it's easy to hang clothes and place your luggage, there's a shoe rack, great lighting, and a make-up mirror with great lighting as well. The shower has a bench in it. All those little touches were really about creating a better room product.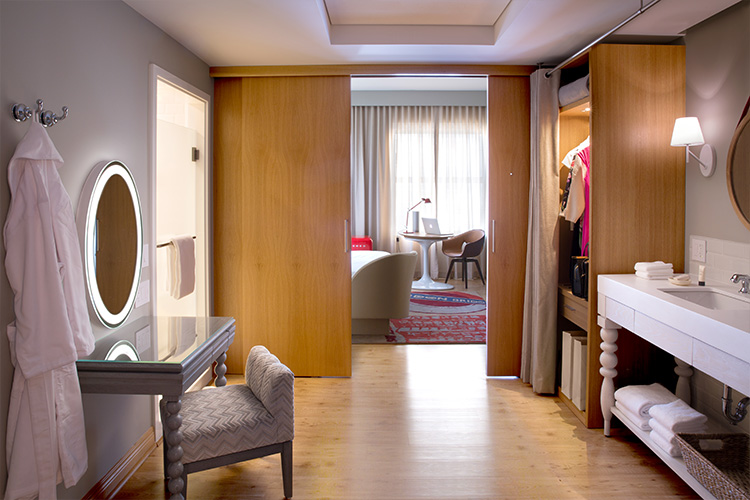 What other hospitality brands do you respect in terms of their content marketing efforts? 
Ace Hotels and Standard Hotels. The reason I admire what they do is that they're true to their brand and they deliver their content in very authentic ways. I follow them because I watch their engagement and it's out of this world. They are who they are and they speak to their audience in a very genuine way.
They're not trying to cater to the millennial, they're just being who they are, and that's what Virgin does, too. This is who we are, we do things this way, we're a cheeky, funny brand, we don't take ourselves too seriously, we inflect humor in what we do, we don't rip off the customer, we're cutting edge, we shake things up, we're delivering the Virgin experience, and that's what customers are looking for.
Can you share some best practices with our readers to help keep them at the top of their content game?
First of all, make sure you create a content team – not only on the brand level, but at the hotel level as well. I find a lot of the magic that happens with content creation doesn't happen at the brand level, it happens at the hotel level, because that's where those genuine, authentic, UGC-worthy experiences happen. There's a lot of storytelling that happens at the hotel level that I can't do from my office in Miami, and neither can my content team. So we immediately went to emulate our brand content marketing team at each of our hotel levels. There's a great amount of collaboration between them, and the synergy that exists there is extremely valuable to the success of the content that we create.
Make sure you're organizing and collaborating on your content and workflow, and that you've got systems to help you do that, and, lastly, make sure that the content you create is relevant to your audience and relevant to your brand. Just be who you are. If you are who you are and don't try to be someone else, your audience is going to appreciate that and want to share your content with other people that think like they do. Write and create content that'll resonate with them, and they'll be fans for a long time.
All images via virginhotels.com
Anastasia Dyakovskaya is a writer, editor and creative consultant from New York City. When she's not writing for NewsCred, she's developing copy and editorial for brands and tech startups. When she's not working, she's likely behind the camera or planning her next adventure. Follow her @worldinquestion and at www.worldinquestion.com.
Originally published on Apr 30, 2015 10:15 AM, updated Aug 31, 2016