On May 10th, more than 500 marketers from the world's best brands gathered in New York City for #ThinkContent 2017.
The theme was "The Marketing Revolution."
In the past several years, marketers have experienced enormous change. New technologies give marketers the ability to take creative risks and reach audiences in novel, engaging ways. Yet, the digital landscape is crowded and increasingly pay-to-play, making it harder than ever to reach consumers and build lasting, one-on-one relationships.
Yet, marketers have found opportunities. These marketing revolutionaries are using technology to tell better stories, build brand awareness and loyalty – and measure their results.
We heard from more than two dozen of these marketing revolutionaries during #ThinkContent. In the coming weeks, we'll be sharing in-depth recaps and takeaways from the presentations. In the meantime, here are the top takeaways.
The New Media Landscape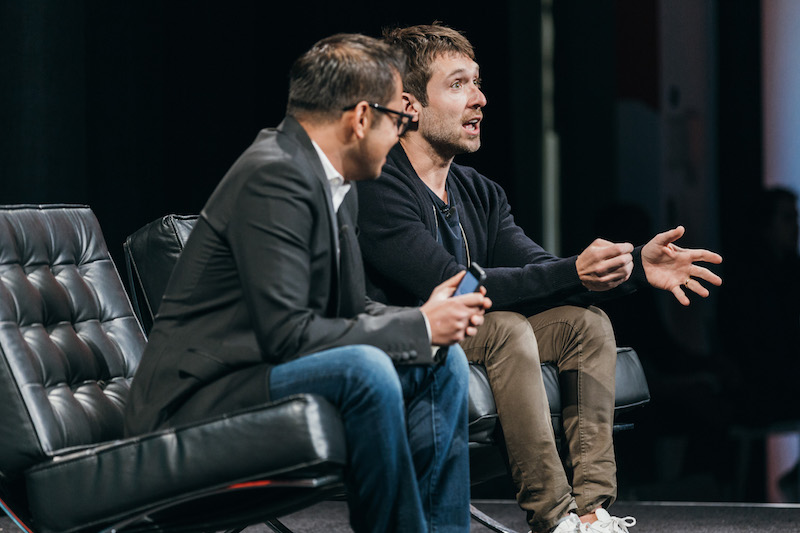 #ThinkContent opened with a conversation between Ben Lerer, CEO of Group Nine Media, and Shafqat Islam, Co-founder and CEO, NewsCred.
As head of Group Nine Media, Lerer oversees a portfolio of brands popular among the next generation of media consumers; it includes Now This, the leading news provider for millennials on social media, and The Dodo, the top digital destination for animals.
Lerer is "unapologetic" about creating and distributing videos directly on social media. Rather than seeing social media as promotional channels for driving people to content hubs, Lerer and Group Nine are looking to give audiences videos where they want them.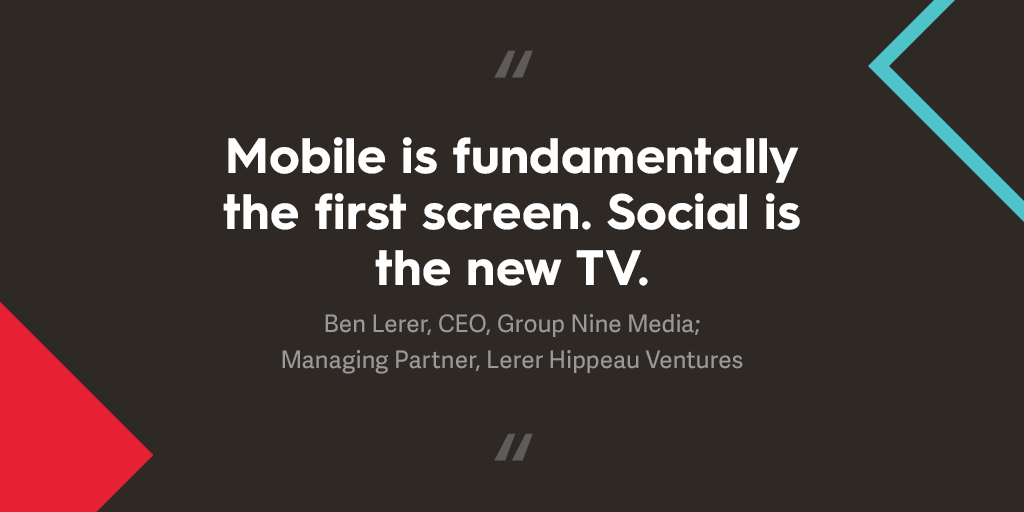 But just being on social – especially in today's pay-to-play world – won't win you an audience. The key, according to Lerer, is to invest time and money in creating content that truly engages people.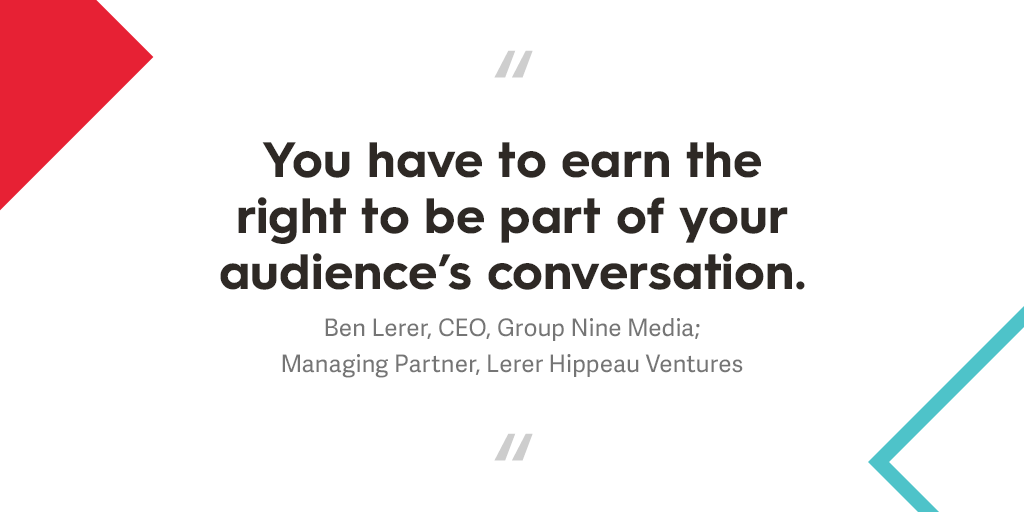 Risk-taking and Boundary-breaking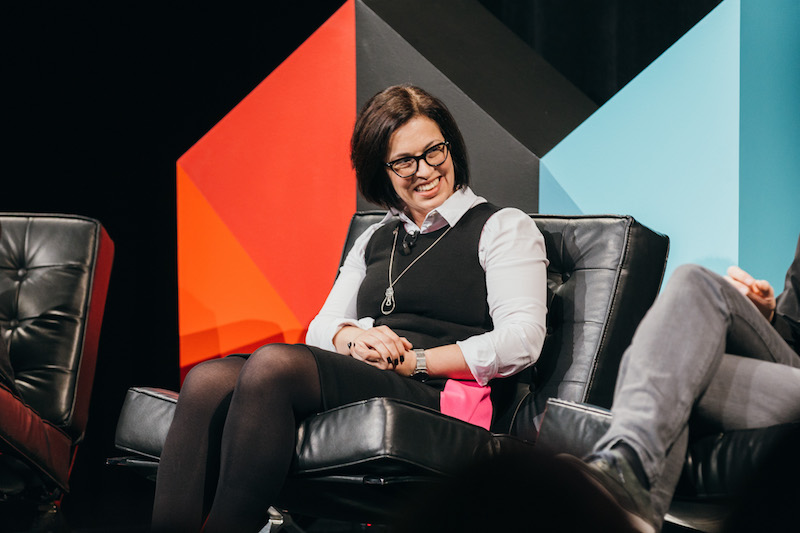 The next panel discussed how content marketers can innovate and break boundaries – even in companies that are adverse to taking risks.
Margaret Magnarelli, Monster's Managing Editor and Senior Director of Marketing, spoke about how she often takes "iterative risks." She'll experiment with a new content type, and then promote and optimize it based on initial results. This type of experimentation is how she and her team came up with the Monster 100, a consistently high-performing monthly piece that features the top companies that are hiring.
Magnarelli admitted that it's "not beautiful content." Nor is it something her team loves to write. But it's something her audience loves and needs.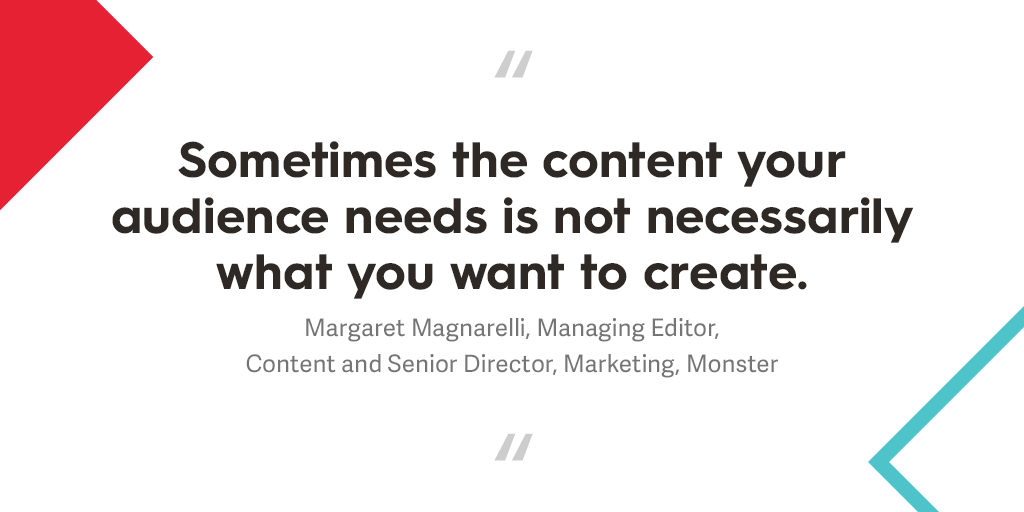 Panelist Marcel Santilli, former Global Head of Publishing, HPE, is also an advocate of calculated risks. Especially in B2B industries that have sales cycles that span many months, it can be challenging to go all-in on an initiative that may spectacularly fail. To mitigate that, Santilli suggests that marketers ask themselves one question before publishing any piece of content: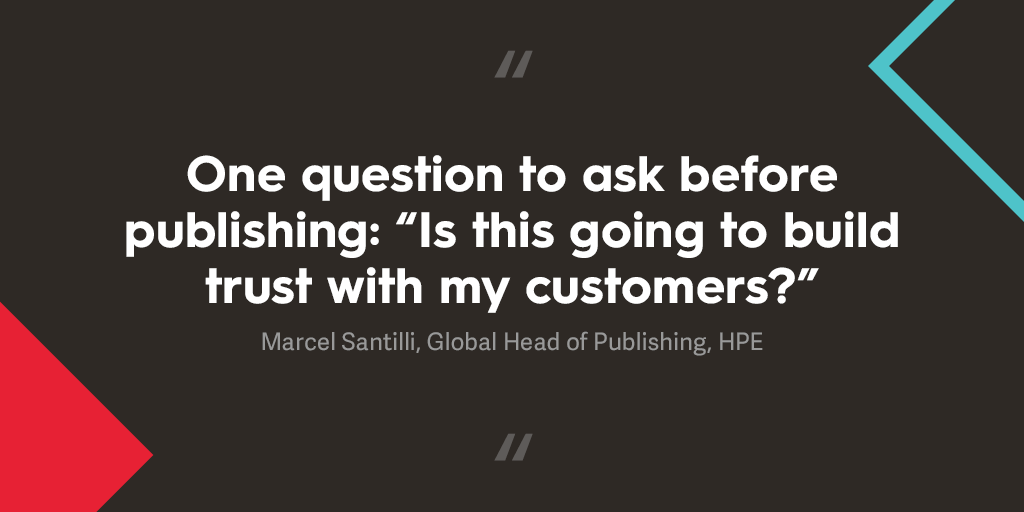 Howard Pyle, MetLife's SVP of Customer Experience and Design, also agreed that brands should experiment and take risks, as long as they're focused on the customer.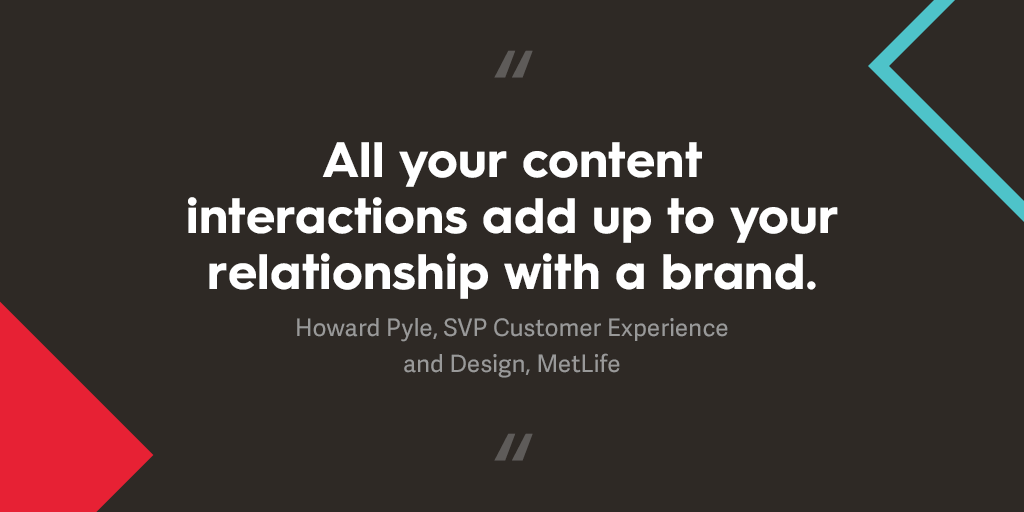 The Newest Content Marketers: Stories from the Cutting Room Floor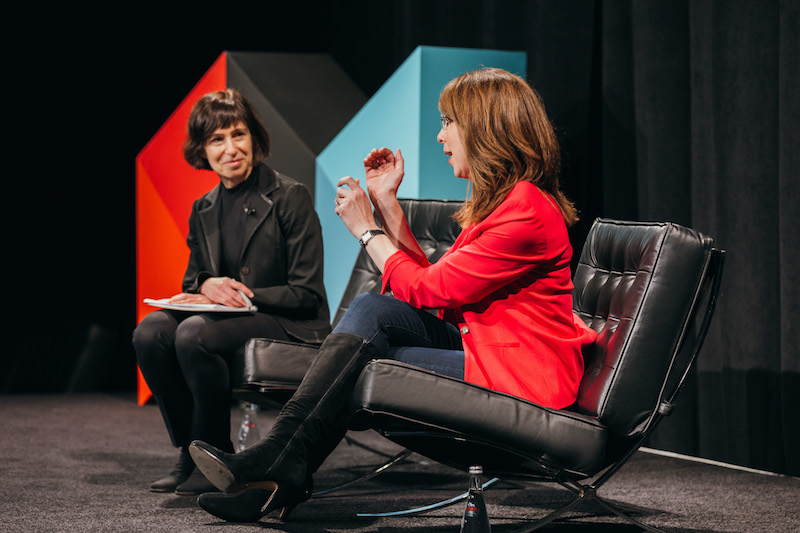 And speaking of risk-takers (to quote one #ThinkContent attendee) Dana Reinglass, United Airlines' Chief Storyteller and Managing Director, took the stage with Robin Kamen, NewsCred's VP of Content Marketing Advisory Services.
Acknowledging the recent incident where a passenger was dragged off an overbooked flight, Reinglass said her team was still working through it. What's helped her is being able to step back and ask: "What is this crisis here to teach me?"
"For us, it's coming out on the other side better, stronger, more customer focused, and doing right for our employees and customers," Reinglass said.
She acknowledged that United is looking to regain customer trust first and foremost, and that they now need to evaluate every piece of content through the lens of the incident.
Before coming to United, Reinglass spent her career producing segments for Oprah. Now, she taps into that experience every day as she helps United rebuild.
"I don't always see myself as a marketer," she said. "But all of us know the last time we were moved by a story we saw. Stories differentiate themselves by how they make me feel."
Content Marketing in the Performance Era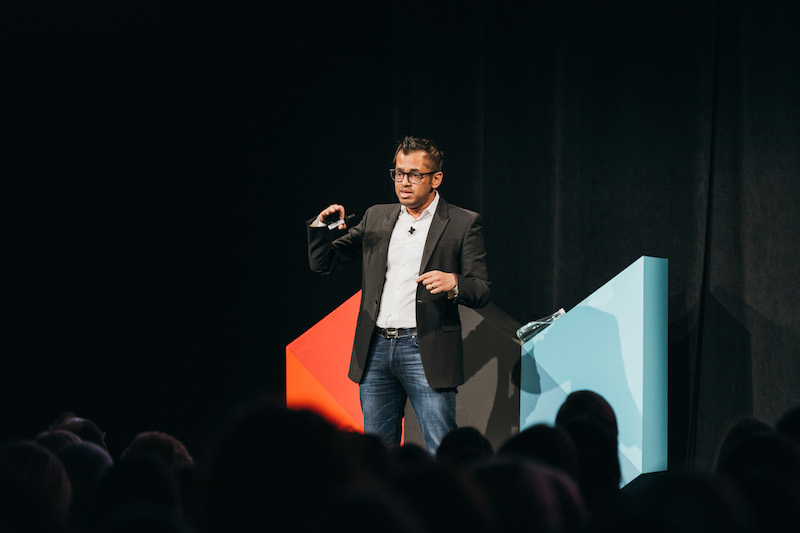 Shafqat Islam, NewsCred's Co-founder and CEO, shared his view of the state of content marketing.
For many years, there's been tension between brand marketing and performance marketing. Brand marketing encompassed the wildly creative work companies did to win their consumers' hearts – though the results were often hard to quantify. Performance marketing was associated with ad spends – brands could invest in banner ads and pay per click advertising that was measurable but annoying or unnoticed by consumers.
According to Islam, marketers can now have it all. We've entered an era where we can create amazing content and measure the business results down to revenue.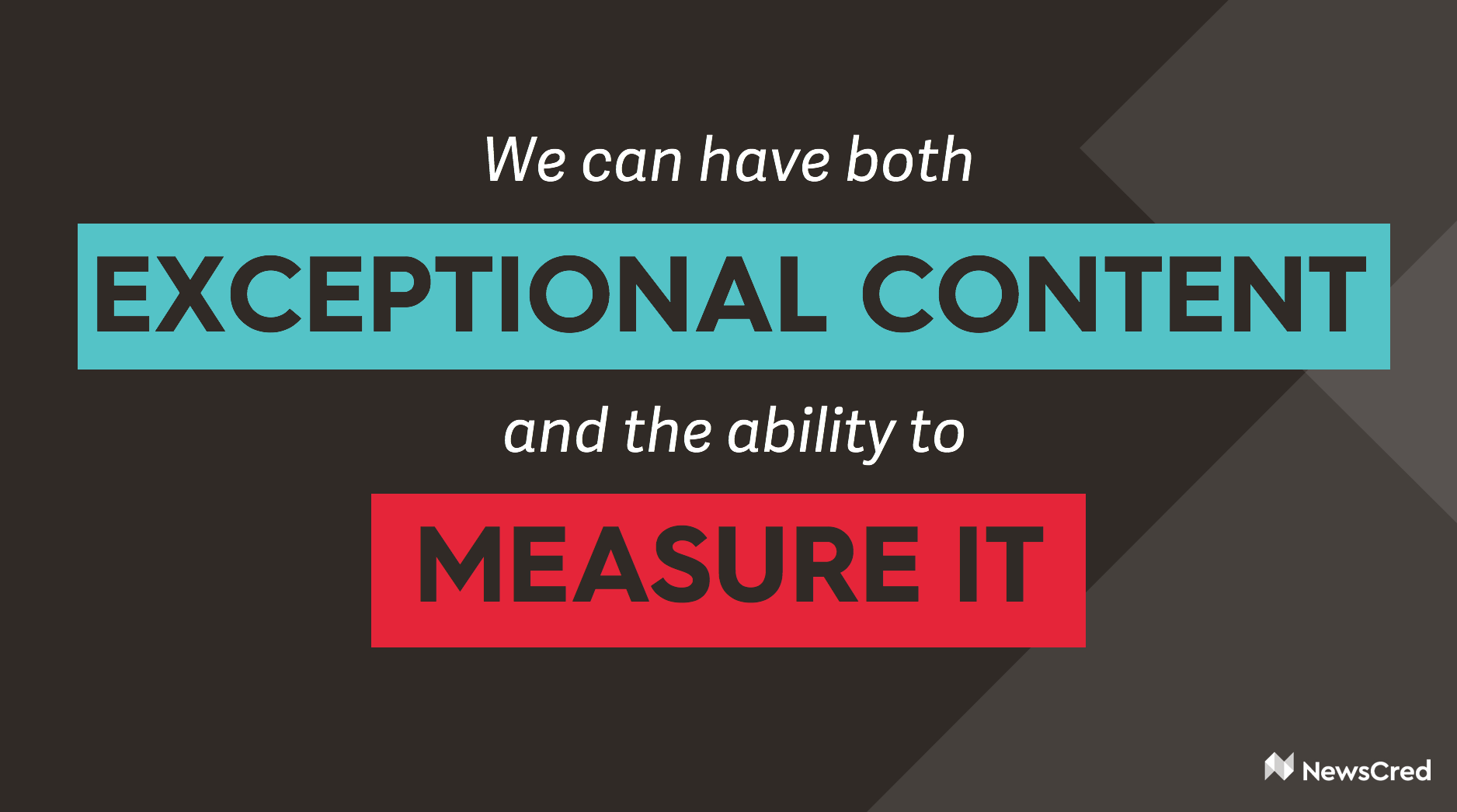 The Art of Data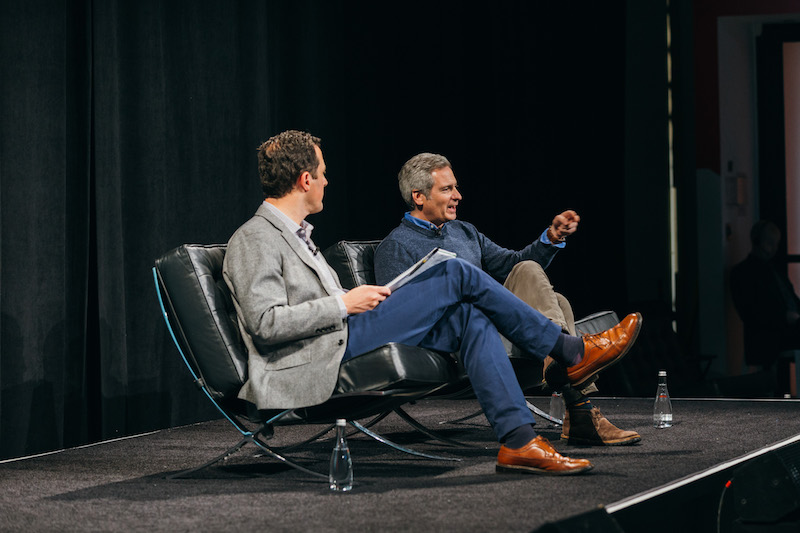 Every brand has data. But most struggle to use it in meaningful ways.
Spotify is not one of them. According to Seth Farbman, Spotify's Chief Marketing Officer, the streaming music service has billions of data points that tell the stories of its users' lives.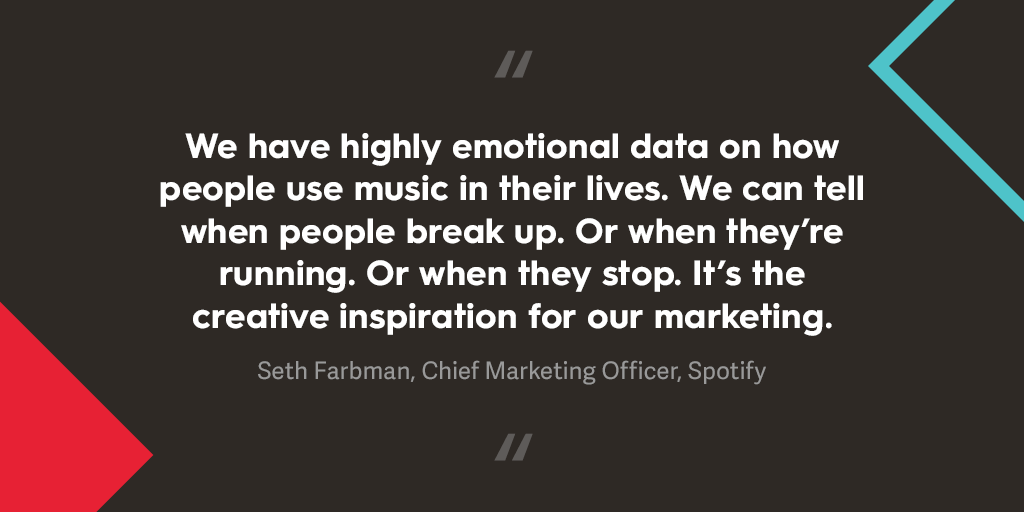 Using anonymized customer data, Spotify creates content that feels both universal and uniquely personal, like its end of 2016 campaign.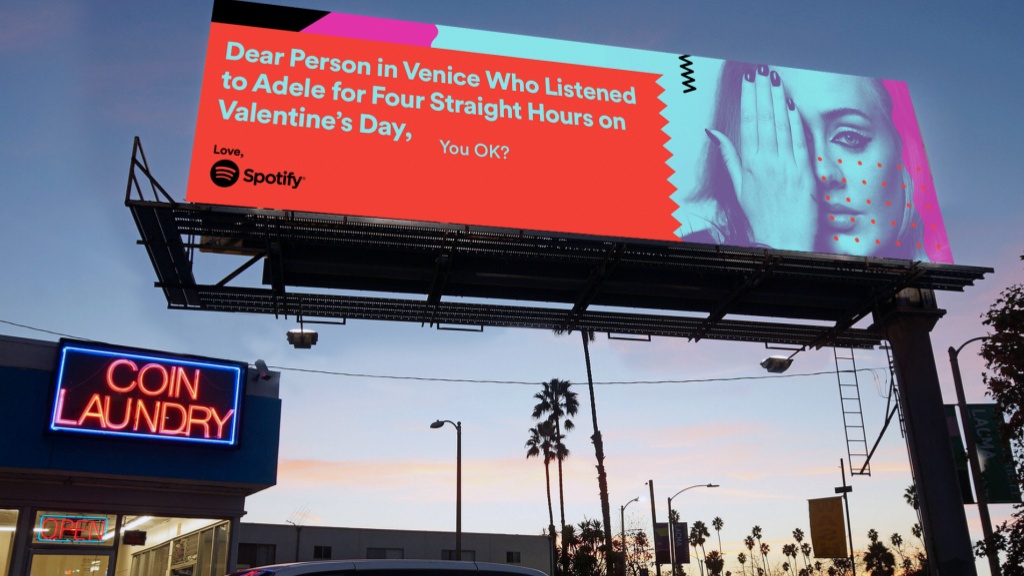 Short Stories: The Science of Storytelling
In the afternoon, #ThinkContent featured a number of speakers who shared tips for effective storytelling.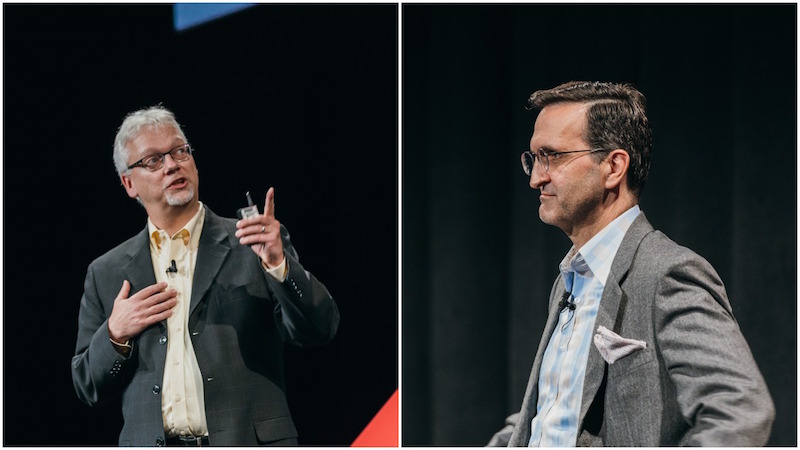 Hans Riis and Martin Kovach, Content Strategists from Merck, spoke about the need to move away from the traditional campaign model.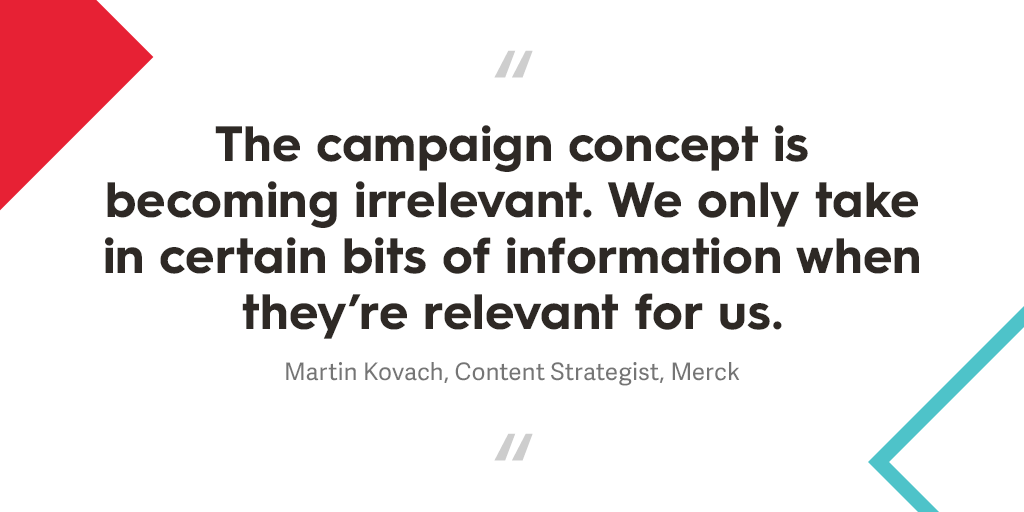 The Merck team has found greater success in breaking down stories into a narrative arc mapped to the customer journey, with content at every part. That way, they can serve their audience relevant, engaging content, no matter where or when they meet the customer.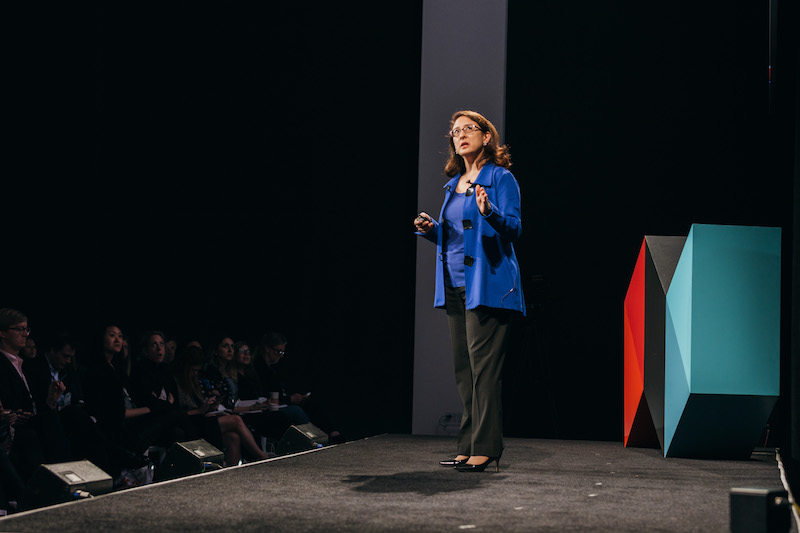 Aniko Delaney, BNY Mellon's Global Head of Corporate Marketing, shared how the bank leveraged its rich history and connection with Alexander Hamilton to launch a successful campaign tied to "Hamilton," the musical. Employee engagement was a key component.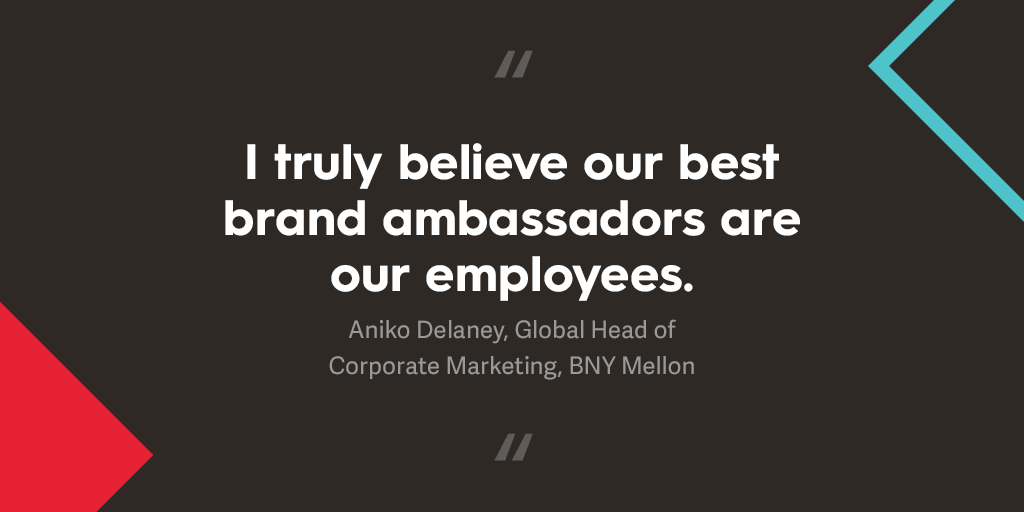 Clay Hausmann, Aktana's Chief Marketing Officer, spent several years studying screenwriting.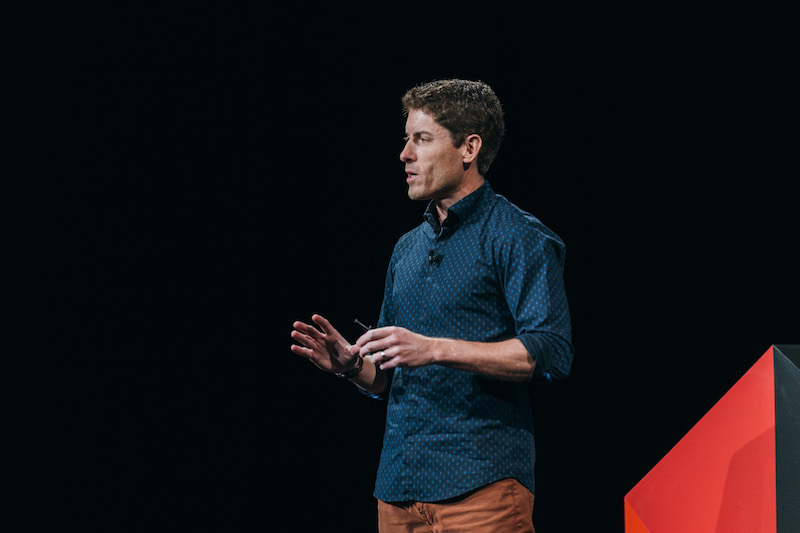 While he didn't leave marketing behind for Hollywood, he uses many screenwriting techniques to create compelling content marketing.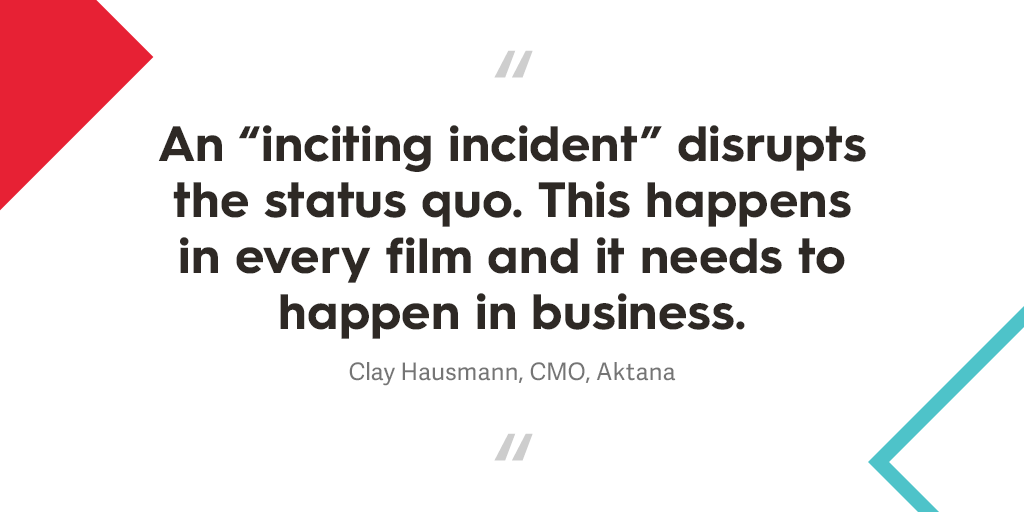 Benjamin Meents, Optum's Vice President of Corporate Marketing and Brand, and Teddy Lynn, Bloomberg Media's Global Chief Creative Officer, gave a detailed account of all the factors that went into the documentary short they created about a patient who had undergone two liver transplants.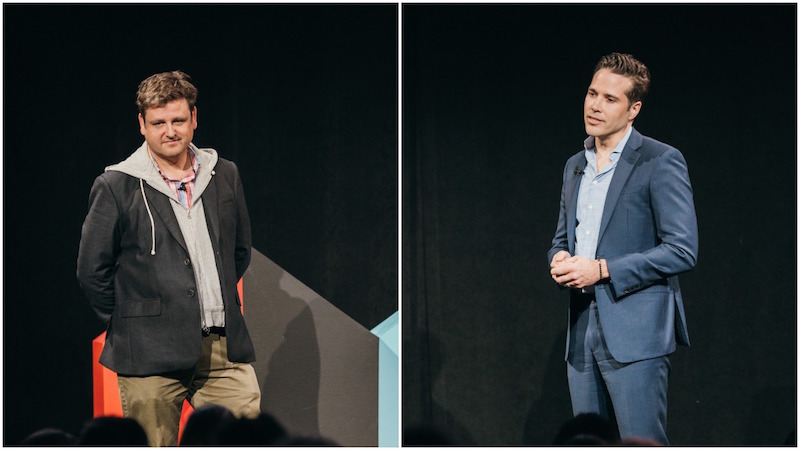 Meents highlighted how brands have an obligation to be truthful – not only to their audiences, but those they feature in their content.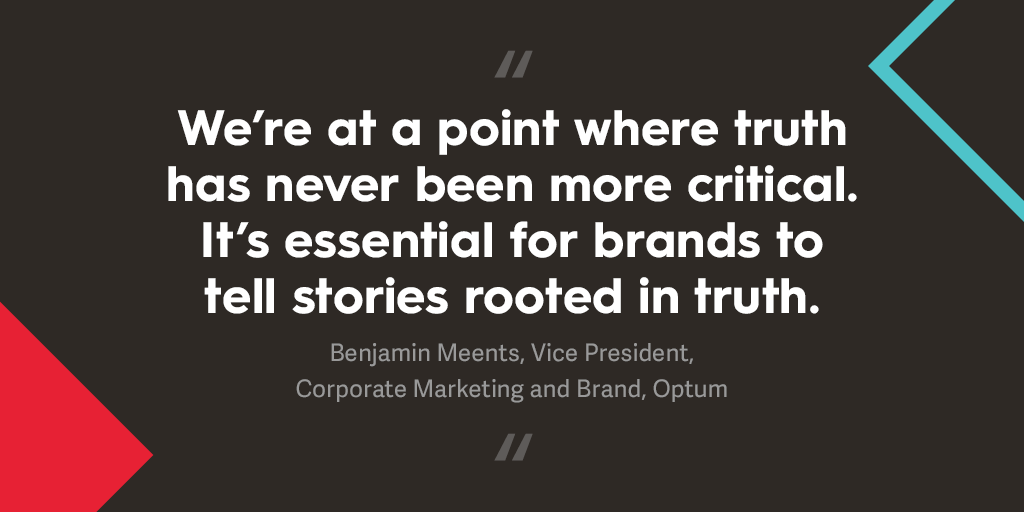 Andrew Steinthal and Chris Stang, Co-founders of The Infatuation, spoke about building their food and restaurant website from the ground up.
Within five years, they scaled it from nothing to a brand with millions of active, passionate followers by making sure everything they produced felt authentic, relatable, credible, and useful.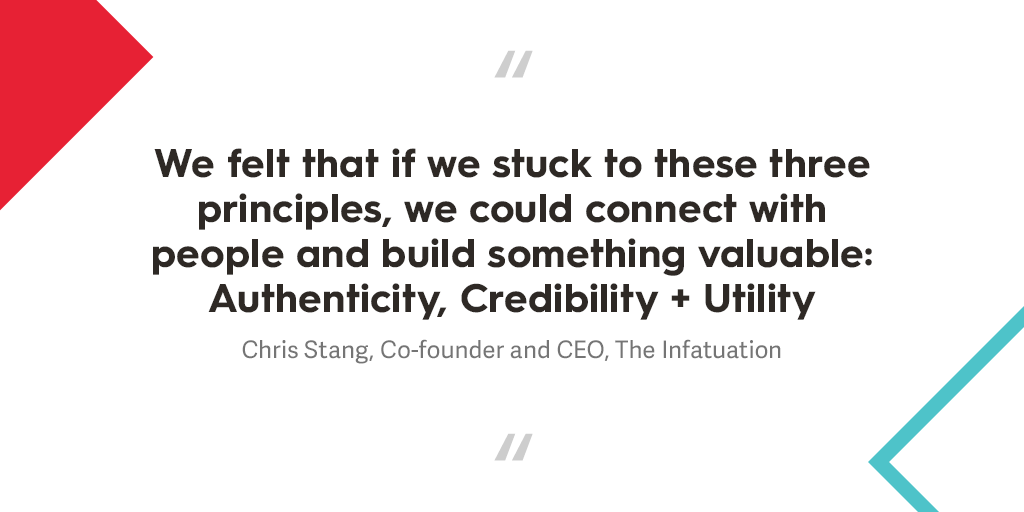 Storytelling for Social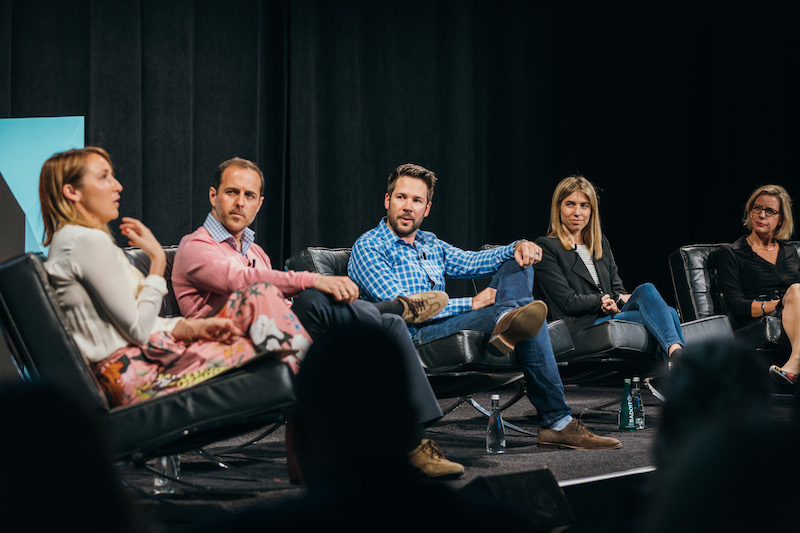 Social channels give brands the unique opportunity to engage with consumers. But each platform requires marketers to investment time, money, and resources in creating and promoting content. Plus, platforms are always changing their features and algorithms. So how can marketers best leverage social media?
The marketers on this panel agreed that brands should be selective with their platforms.
Eric Edge, Head of Marketing Communications and Industry Relations at Pinterest, noted that brand don't need to have a presence on every platform.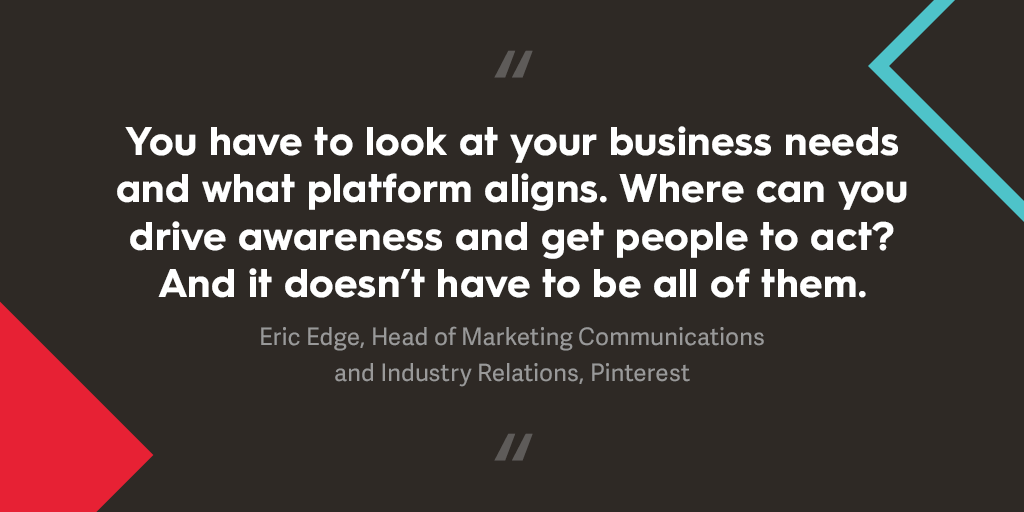 Elizabeth Miersch, Executive Managing Director at Equinox, noted how her team uses different platforms for specific purposes.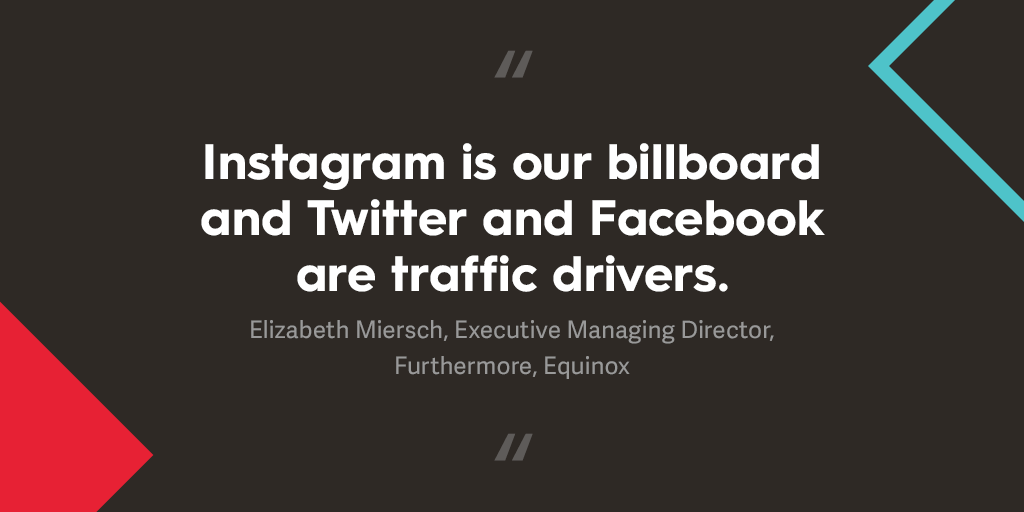 And Cynthia Stark, SunLife's Vice President of Global Digital, Brand and Marketing, pointed out that global corporate teams can take the heavy life off local teams by creating assets that they can customize by market.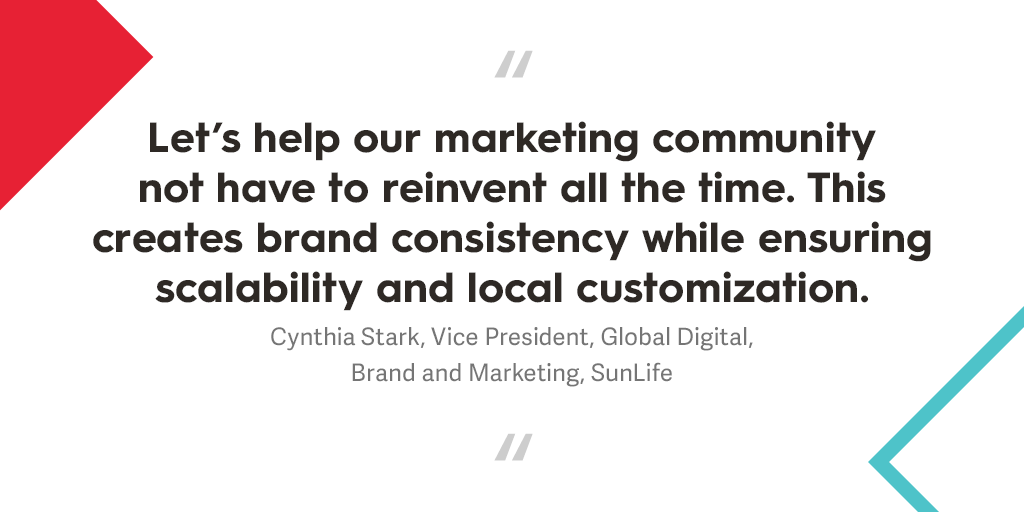 Javier Boix, AbbVie's Senior Director of Storylab, drove home the point that storytelling should be at the core of all content and social interactions.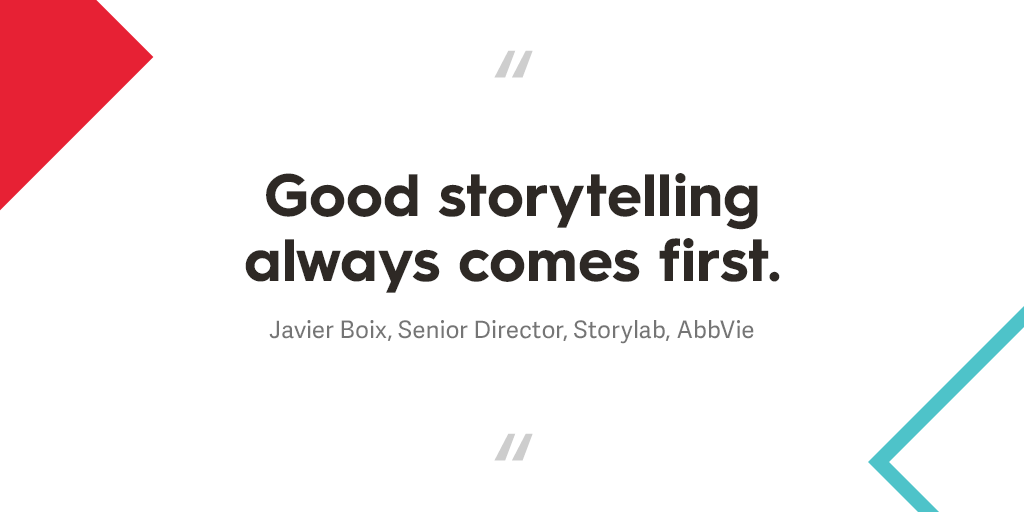 Creating Content for Community and Culture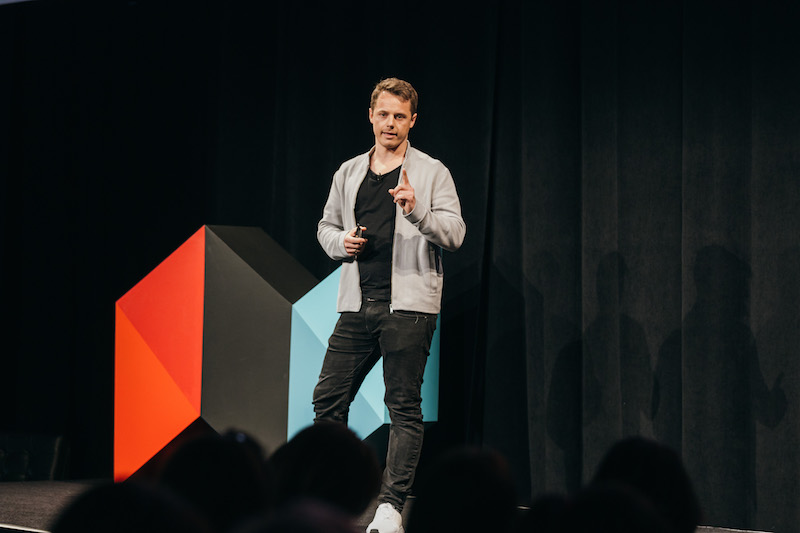 While content can be a great vehicle for building customer loyalty and purchases, it can also help brands attract top talent.
Adidas is one company that's using content marketing to build a strong employee culture. Its goal: to recruit and retain people who share adidas' values.
Frank Thomas, adidas' Director of Content Strategy and Content Marketing, spoke about his year-long journey building GamePlan A, adidas' cultural content hub, and the unique opportunity content marketers have.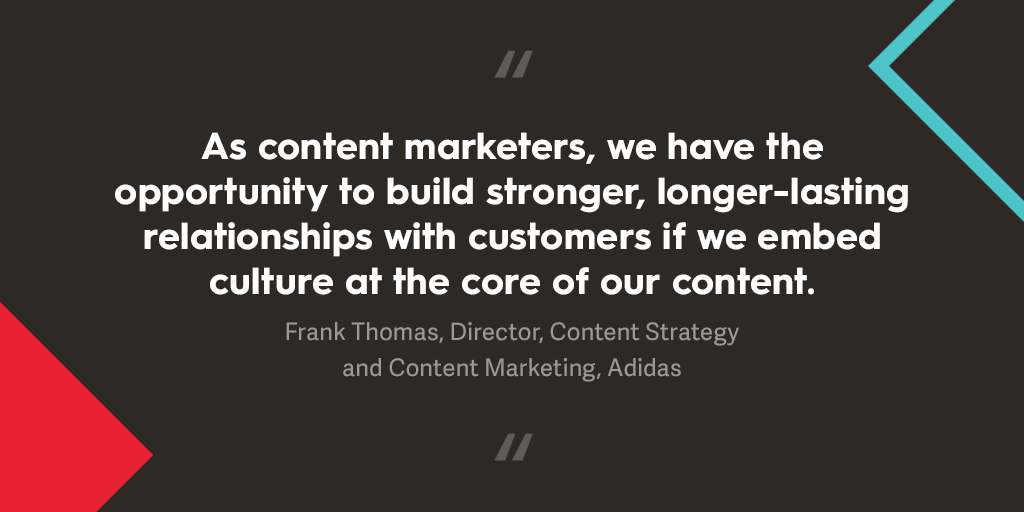 The Marketing Revolution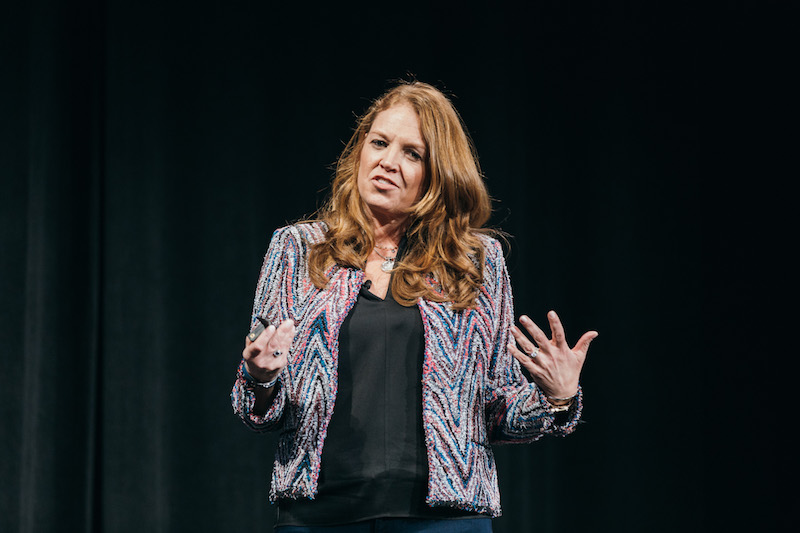 Jill Cress, National Geographic's Chief Marketing Officer, closed out #ThinkContent 2017.
Though National Geographic is 129 years old, it's not only relevant – it's one of the world's most recognizable brands and with the largest social media presence.
It's maintained relevance by using technology to give audiences unique experiences. National Geographic was the first brand to broadcast a 360-degree live video on Facebook, and has renowned photographers take over its Instagram feed to give 77 million followers photo dispatches from around the world.
For Cress, the key is tapping into peoples' curiosities to tell compelling stories.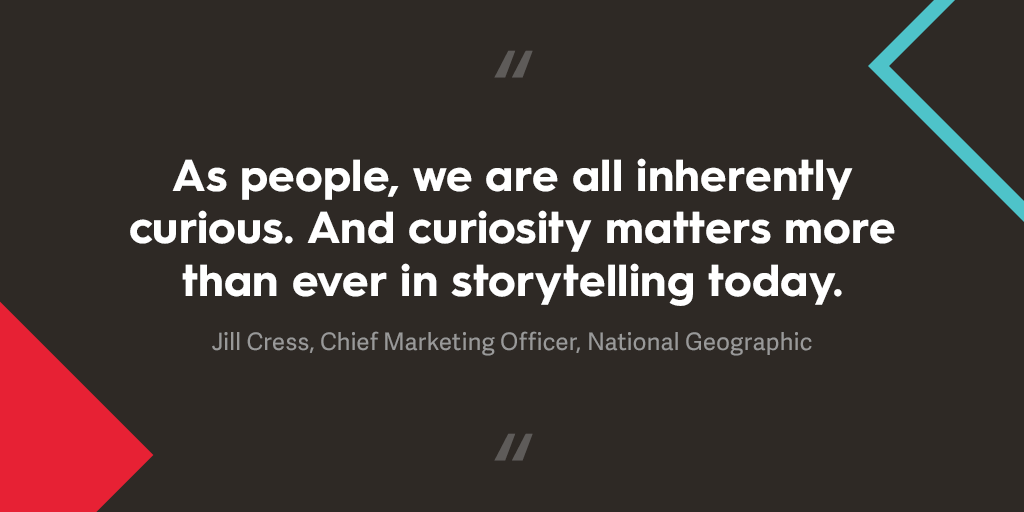 Heather Eng is NewsCred's Executive Editor.
Thank you for subscribing!
Our best content will now come straight to your inbox.