Last Wednesday, content marketers from the world's leading brands came together for ThinkContent London Summit 2017.
The theme was "The Performance Era of Content Marketing," and the day's discussions revolved around the challenge facing every marketer today: how to consistently produce high-quality, creative content that engages audiences – and prove to your C-suite that it's driving the business results they want to see.
Though that's a challenge, marketers are rising to the occasion. At ThinkContent London, we heard how senior marketing leaders are igniting change in their organizations by proving the value of their creative work. But the day wasn't just about celebrating successes. We also heard battle stories from marketers who overcame seemingly impossible challenges after months – or years – of hard work and perseverance.
It was an inspiring day filled with actionable advice. Here, our top takeaways.
Put Your Customers First
When it comes down to it, content marketing is the act of building always-on relationships with customers by providing them with valuable content. That's why it's worth reiterating the need to put customers at the center of everything we do.
Emma Roffey, Cisco's EMEAR Marketing Director, spoke about how Cisco is undergoing a complete digital transformation to ensure the brand's longevity. It's now two years in the making, and the first step was shifting from being product-centric to audience-centric.
"We had to move from vendor vanity to audience centricity," Roffey said. "We had a corporate coldness. We didn't do storytelling. There was very little emotional connection or empathy."
Emma Roffey, EMEAR Marketing Director, Cisco
Many speakers reinforced that sentiment.
"You can't humanize the brand if you can't humanize the person across the table," said Dean Aragon, Global VP Brand and CEO Shell Brands International AG, Shell.
Alicianne Rand, Executive Director, Global Content Marketing, Estée Lauder, shared a framework for putting the customer first: "Before we create any piece of content, we ask how customers will respond to the following four questions: Does it stop me? Does it reward me? Does it make it easy for me? Does it stay with me?"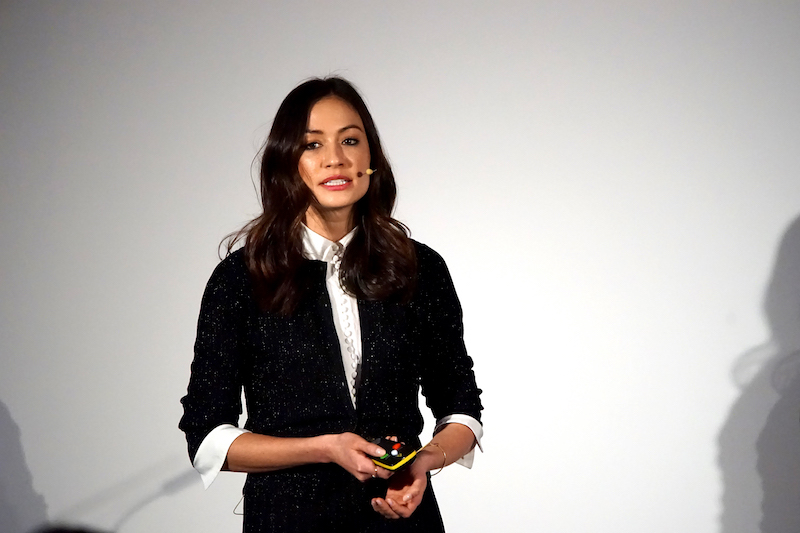 Alicianne Rand, Executive Director, Global Content Marketing, Estée Lauder
Be Thoughtful and Deliberate When Hiring
So how can you create content that your audience wants? Many speakers emphasized the need to build teams with people skilled in writing, editing, creativity, and design.
"I believe in the X-Men approach to teams," said Aragon. "Each one of us has a very unique superpower."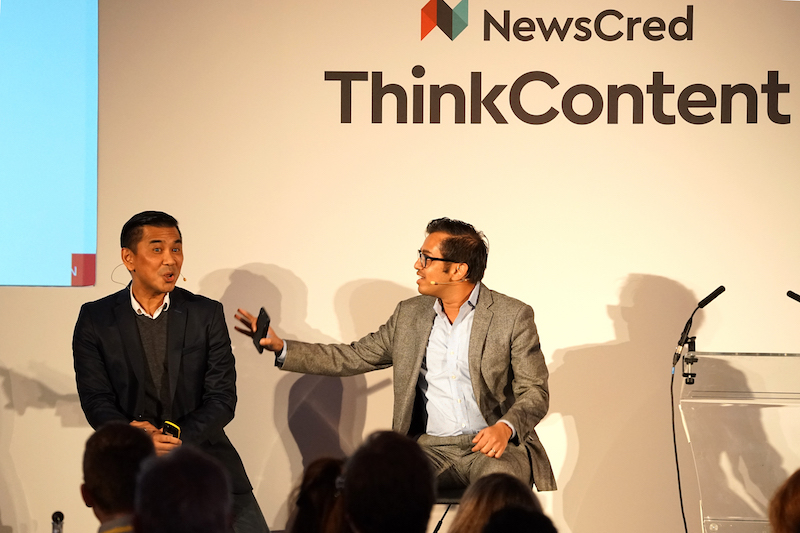 Dean Aragon, Global VP Brand and CEO Shell Brands International AG, Shell, and Shafqat Islam, CEO and Co-founder, NewsCred
And since storytelling is key to creating exceptional content, many speakers, including Roffey; Michael Mischker, Global Vice President Digital Marketing, SAP Hybris; and Andrew Warner, CMO, Monster, noted how they've seen success from hiring experienced journalists.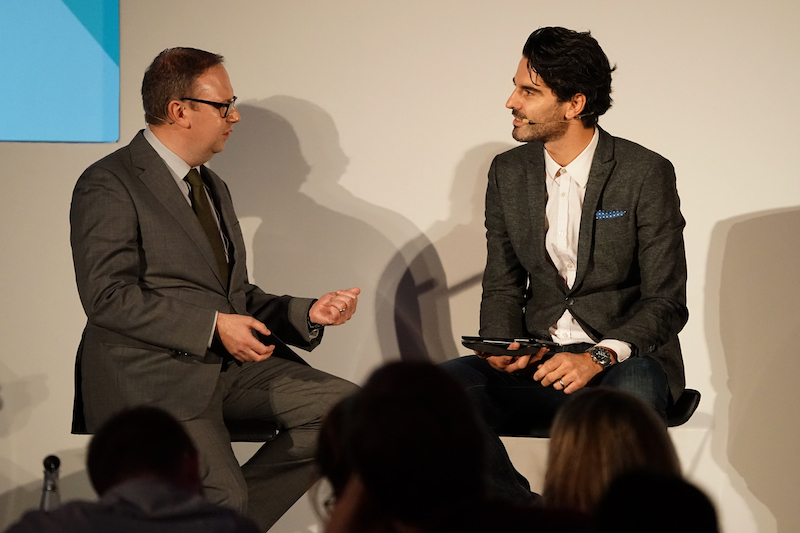 Andrew Warner, CMO, Monster, with Jeremy King, CEO, Festival of Media and M&M Global
Align Your Content Marketing Goals to Corporate Business Goals
Yet, all of us content marketers know that even the most incredible content won't win us accolades (or additional budget or resources) if we can't prove its value.
That's why, in his keynote, NewsCred CEO Shafqat Islam urged content marketers to align content marketing goals to their CEOs' top corporate goals.
"A riveting headline is only as good as the revenue it generates," said Islam.
Don't Discount Process
To ensure that you'll be able to measure progress on goals, you have to establish processes – especially in complex, global organizations.
Roffey spoke about creating handbooks with rules and descriptions of how teams could contribute to Cisco's overall success.
"Don't underestimate the need for real clarity and process," she said.
George Webster, HP's EMEA Content Marketing Lead, agreed. He advocates finding a common language to keep teams aligned so meetings don't get derailed when people can't agree on definitions.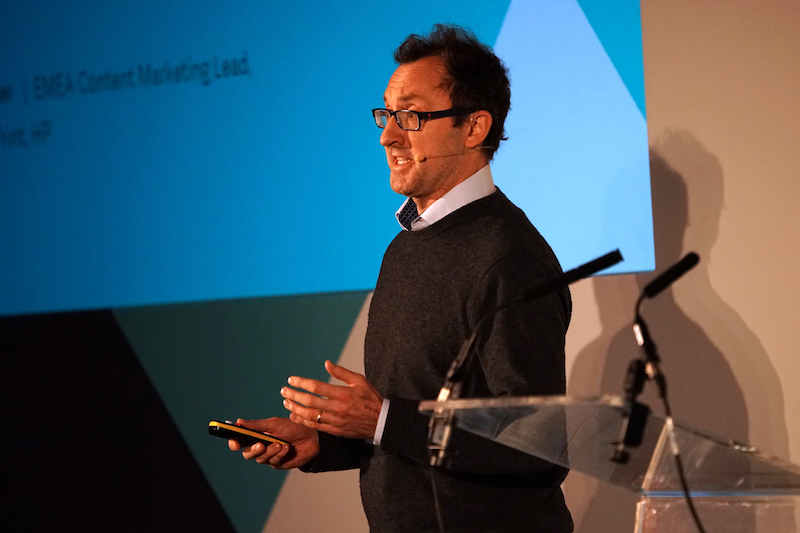 George Webster, EMEA Content Marketing Lead, HP
In addition, establishing a measurement framework will ensure that you're set up to measure content marketing ROI at every stage of the funnel – a point both Islam and Rand made.
Build Internal Support
In order to secure budget and resources for your content marketing program, you have to not only get buy-in from the C-suite, but also from many teams across your organization.
Webster recommends finding internal benchmarks that you can beat to win influence in your company.
"Make mountains out of every molehill," he said. "No one will if you won't. That's how you gain influence, pockets of money, and support."
SAP Hybris agreed; Mischker and Jack Dyson, Global Head of Digital Content Strategy, noted that content marketing success and corporate transformation hinges on building a network of internal champions that spans junior and senior-level employees.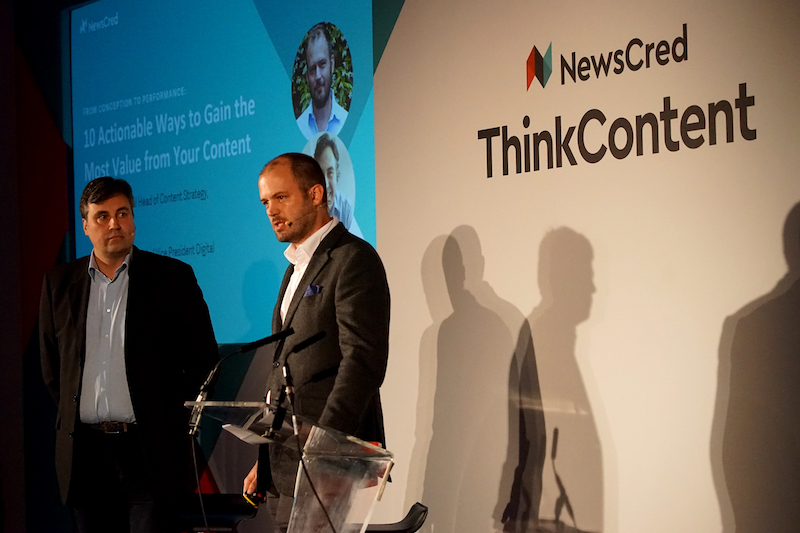 Michael Mischker, Global Vice President of Digital Marketing, and Jack Dyson, Global Head of Digital Content Strategy, SAP Hybris
Tap into Your Strongest Advocates
In a similar vein, tap into your strongest advocates, whether they're internal or external, when building your program.
Neil Morgan, EVP Digital Marketing, Sage, shared how the company created a "Sage Voices" app that makes it easy for employees to share content. It just launched in October and is already generating millions of impressions and driving traffic to Sage's content hub.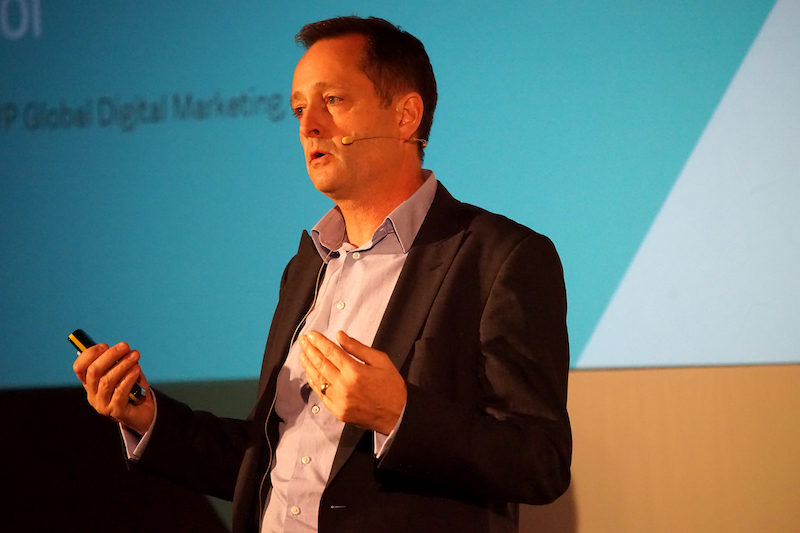 Neil Morgan, EVP Digital Marketing, Sage
Cisco built a customer advocacy platform called Cisco Gateway that now has more than 1,200 members. Those advocates complete challenges where they receive incentives for promoting and vouching for Cisco products.
"We live in a TripAdvisor world," said Roffey. "We trust people like ourselves in business."
BuzzSumo Director and Co-Owner, Steve Rayson, advocates building relationships with influencers in your space who have engaged audiences. In the B2B space that BuzzSumo is in, that means tech and media journalists of all levels, including interns.
"It takes about six months to build a good relationship," Rayson said. To start, retweet their tweets, comment on their blogs, offer case studies, and meet at events.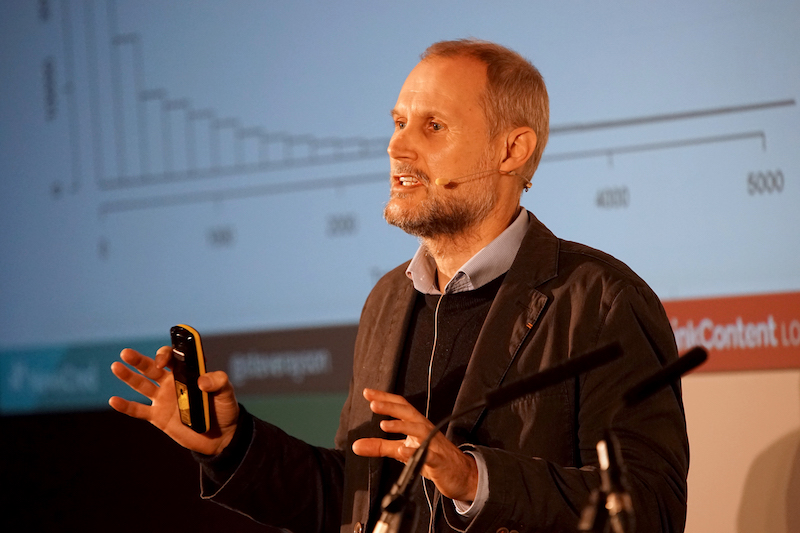 BuzzSumo Director and Co-Owner, Steve Rayson
Don't Worry About AI…
It feels like you can't read a trade publication these days without seeing a mention of artificial intelligence (AI).
But, according to Islam, "This does not apply to you at all. I don't believe we're going to have machine-generated content that is memorable and inspirational anytime soon." The technology is just not there.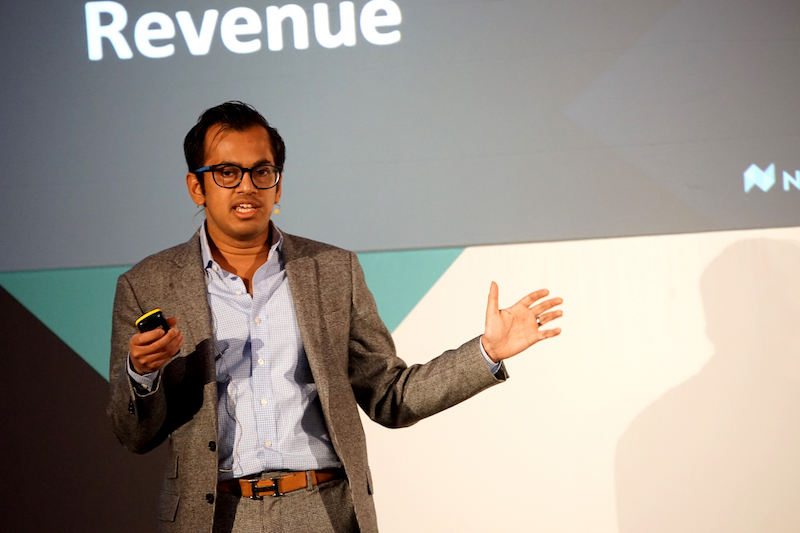 Shafqat Islam, NewsCred CEO and Co-founder
However, Start Thinking About Personalization
But while we don't have to worry about robots taking our jobs, we should be thinking about AI applications that are sophisticated enough to improve our content marketing.
Personalization, or the idea of customizing user journeys by individuals, is another hot topic. Customers increasingly want content that's tailored to them the way their Netflix and Amazon feeds are, according to Islam. AI-powered tools, such as Idio and OneSpot, are starting to help marketers accomplish that.
Take Risks
In today's crowded landscape, marketers need to stand out. And that often means experimenting.
"Please don't be afraid to try new things. You will be surprised by the results," said Samantha Fay, SVP Global Brand Strategy, Guinness World Records (GWR). She cited a 2012 experiment where GWR partnered with YouTube to launch GWROMG, a YouTube channel that featured millennial influencers. Even though GWR hasn't updated it much since, it still garners millions of views.
Samantha Fay, SVP Global Brand Strategy, Guinness World Records
HP's Webster also shared a compelling reason for being fearless and taking risks: "It's so easy to say no. Why do you want work that doesn't challenge you?"
Keep Learning – and Keep Going
With all the challenges content marketers face, perseverance is necessary. It takes grit to keep learning, optimizing, and improving your program despite budget and resource challenges, organizational changes, and strategy realignments.
Webster opened his talk by saying, "I really don't have any fabulous results to share. I work in a big, siloed organization. It's messy, it's a nightmare getting anything done. Surviving every quarter is an utter miracle.
"But, I'm a survivor," he added. "I've managed to keep this program running."
Heather Eng is NewsCred's Executive Editor. Nick Jones, who photographed the event, is a Senior Editorial Strategist in NewsCred's London Office.
Thank you for subscribing!
Our best content will now come straight to your inbox.