NewsCred and Storyation's inaugural ThinkContent Australia events in Sydney and Melbourne brought together marketing leaders for a series of invitation-only breakfasts and panel discussions. Our inspiring lineup of speakers covered everything from how to break down marketing silos, integrated campaign planning, taking risks as a leader, and — naturally — koalas.
Here are three of our favorite insights from the conversations with some of Australia's leading marketers from Microsoft, Tourism Australia, Bupa, IAG, and Mercer.
Build processes that enable creativity
Building a streamlined, centralized workflow process is critical to scaling an efficient content marketing program. But building repeatable processes does not mean creativity takes a back seat — the best content operations processes and technologies free up more time for creativity, not less. Several of the ThinkContent Australia panelists use regular content meetings to facilitate cross-functional collaboration between marketing teams so that content is optimised across channels and given the greatest chance of success.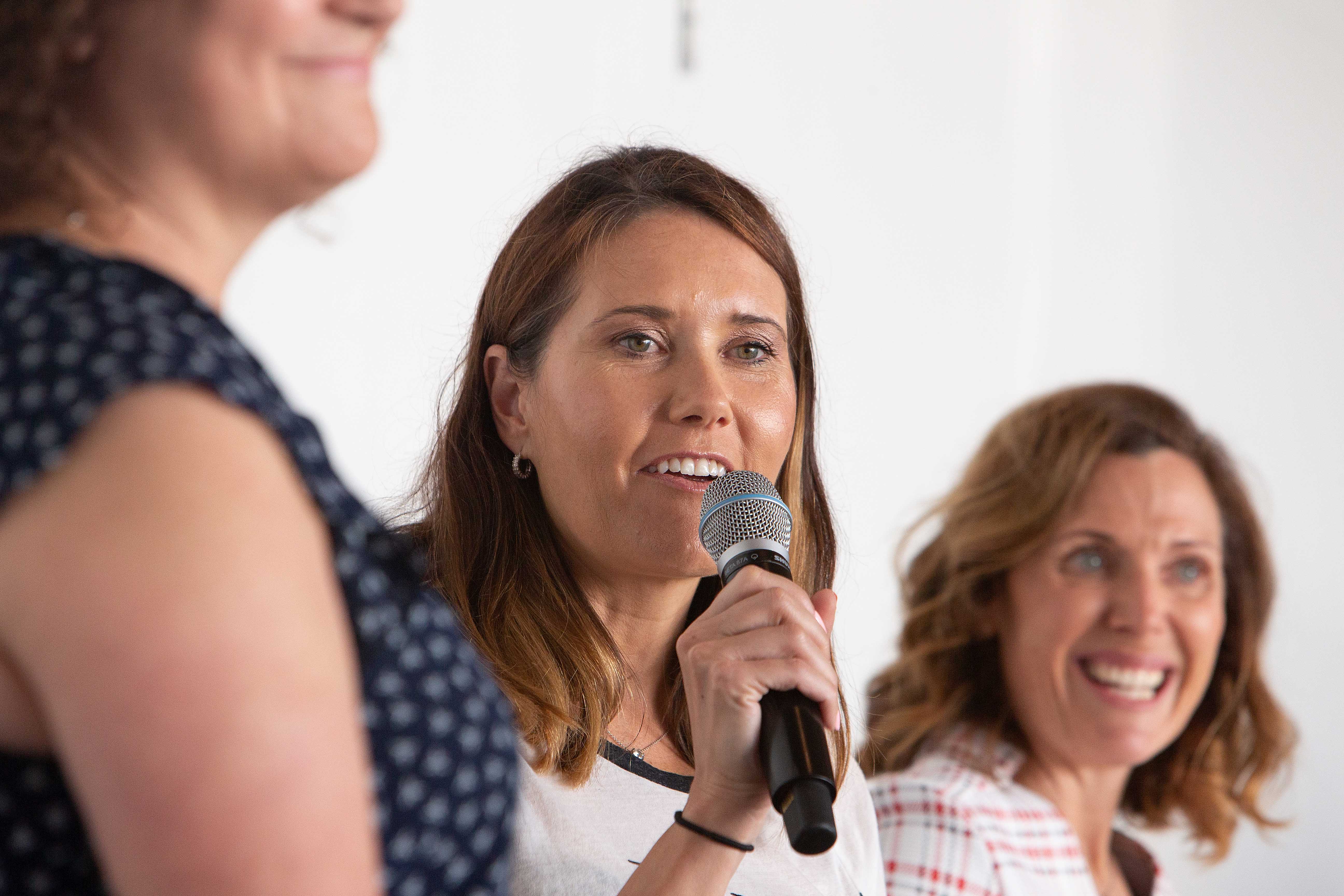 "You have to be a risk taker; otherwise your ideas are watered down."
– Zara Curtis, Director of Content IAG. (credit: Steve Christo)
Microsoft Australia CMO Pip Arthur explained that marketing and communications used to be separate functions, and it impacted their ability to bring content to market in an integrated way. "Bringing the two groups together has fundamentally changed that dynamic," she said. Her team uses weekly governance meetings run by the center of excellence lead, where the teams come together to discuss the right approach and channels for each story. The goal, she continued, is to ensure marketing is "optimising our content and our stories in a way that probably we hadn't done previously."
Zara Curtis, who built a content team of 15 from the ground up for insurance giant IAG after joining as Director Content less than a year ago, said that while she believed they needed a governance process she does not believe in "creative by committee."
"I feel very, very strongly that content shouldn't be an ad that needs 20 people to sign it off," said Curtis. "So I think there's a really fine balance… but creative by committee is how you end up with the Pepsi commercial, and it really, really frightens me."
Alex McDonald, Head of Social and Content for Bupa in Melbourne, said the content team's biggest challenge was how to deal with competing demands on them as a creative resource. To tackle this, McDonald said they established timesheets and started to measure return on effort as well as return on investment.
You don't need a koala to create a great story (but it sure helps)
Tourism Australia's GM of Creative and Content, Susan Coghill, told the audience one of their most recent successful stories that "went bananas" was about the birth of a white koala at Australia Zoo — and it's easy to see why content marketers might all wish they worked for a tourism brand. For industries with less obvious storytelling potential (such as finance, insurance and technology), focusing on creating content that aligns with a broader mission is the way forward.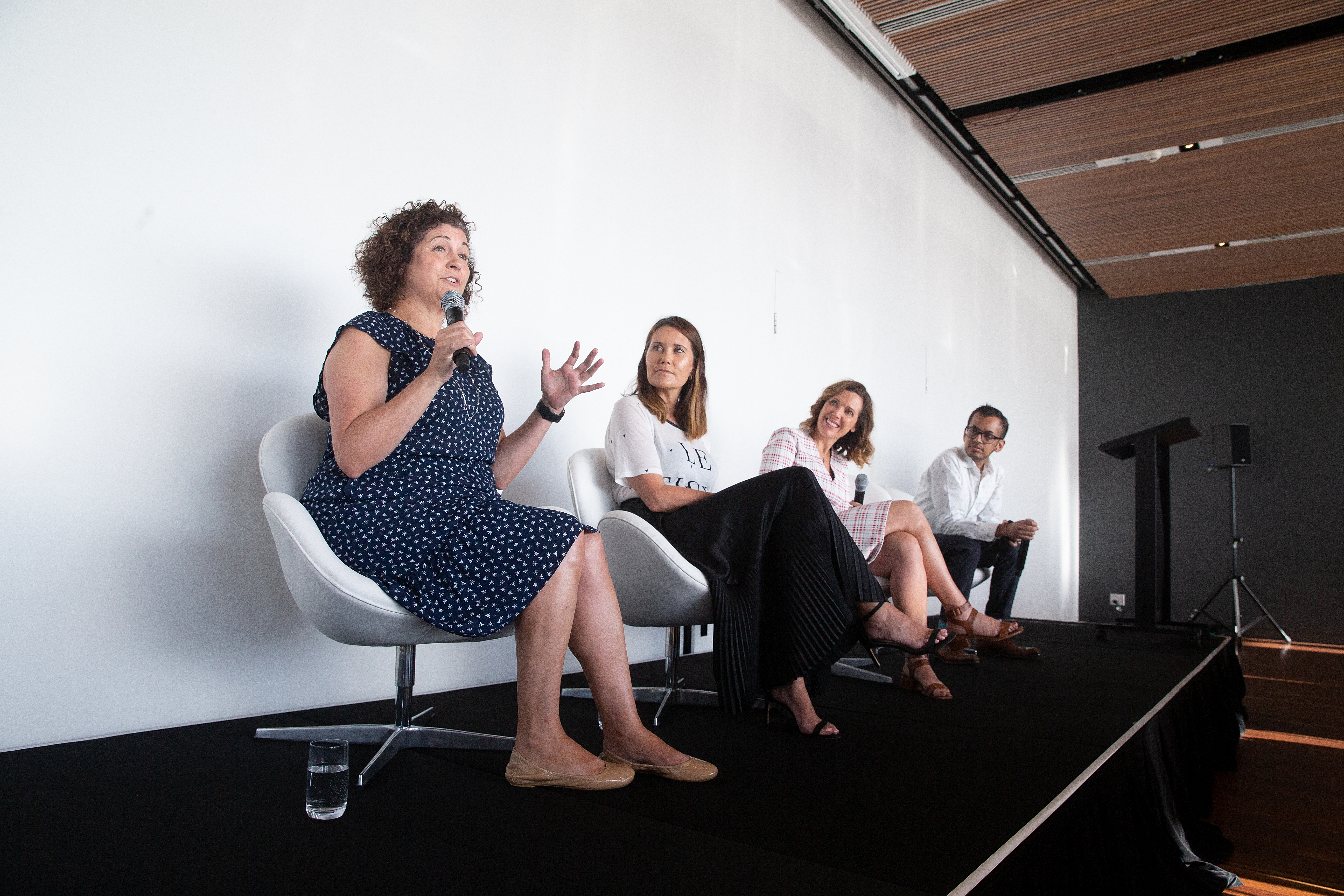 Susan Coghill of Tourism Australia (credit: Steve Christo)
IAG's Curtis admitted that not everyone wants to hear from an insurance company. "I think my challenge when I first started was to really get to the essence of the brand and tone; I had to try and figure out what the brand stood for and come from an audience-led perspective to content rather than a push perspective. Advertising's there to tell and sell. We're there to tell stories and show."
For Microsoft Australia, similarly, it was about identifying how they could create content that was connected to their purpose as an organisation. After CEO Satya Nadella unveiled the company's mission to empower every person and every organisation on the planet to achieve more, Arthur noted the Australian teams needed to make that a center of gravity for all their content going forward.
Alex McDonald, head of social and content for health insurance company Bupa, said that their content had to be factual but it also needed to be human and to touch their customers without being saccharine. "When you're Googling at 3 AM, you don't just want the facts. You want some sort of reassurance."
Ultimately, Tourism Australia's Coghill challenged everyone creating content to show restraint. "As an industry, we flood the world with content, whether it be tourism bodies or airlines or trains or rental cars or OTAs or a bank selling travel products," she said. "So we need to make sure that we're really focused on what type of content we put out, when we put it out, and make sure it is meaningful and adding value."
Consider the goals of your content, then measure
It was clear from the lively conversation and audience questions that measurement and ROI remain hot topics for content marketers. Panelists agreed that there's no magic bullet answer for the persistent ROI question because different types of content play a different role in each brands' marketing ecosystem.
Microsoft's Arthur differentiated between two different types of content: demand generation content and brand content. "Brand content is important for us because bringing the Microsoft Australia brand to life, using our corporate brand promise is super important," she said. "But sitting on top is the marketing planning that happens to support our various lines of business." She noted they have 12 different marketing initiatives in market, most of which are focused on demand generation.
Natalie Truong, Mercer's CMO Asia and Head of B2B Marketing, said that she also divides content into two categories: human stories that inspire and entertain and the more serious campaign-focused content. "We carve out a portion of our budget where there's no ROI, the goal is just to tell beautiful brand stories. And then the other portion of our budget is for demand generation for our B2B business, generating leads that we can then pass on to our sales team."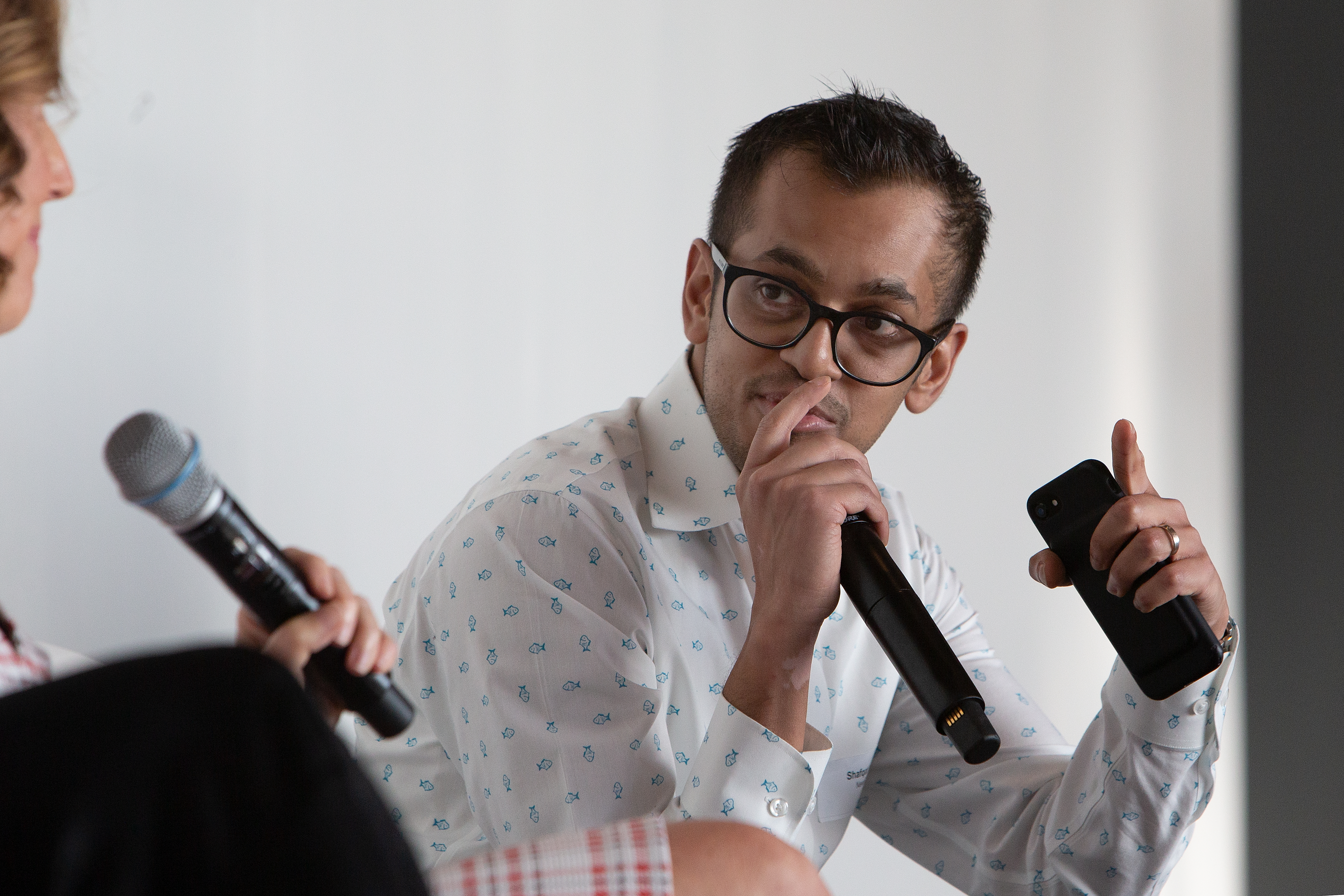 NewsCred Co-Founder and CEO Shafqat Islam
In response to a question from a member of the audience, NewsCred's CEO Shafqat Islam noted that more and more brands are using customer lifetime value as a measure of success. "I think a big change that's happening is marketers historically have focused a lot on customer acquisition, but ultimately when you hear words like customer lifetime value, marketing's focus is shifting from acquisition to retention."
Lauren Quaintance is the co-founder of Sydney content agency Storyation. NewsCred and Storyation launched a strategic partnership in late 2018.
Originally published on Feb 12, 2019 5:43 PM, updated Feb 13, 2019