As marketers, we're on the front lines of an ever-changing industry, constantly reading up on the latest trends, news, and more. That's why we're bringing you a weekly marketing round-up, giving you the week's biggest stories and helping you stay on top of all the latest trends.
Here are the most important marketing stories this week: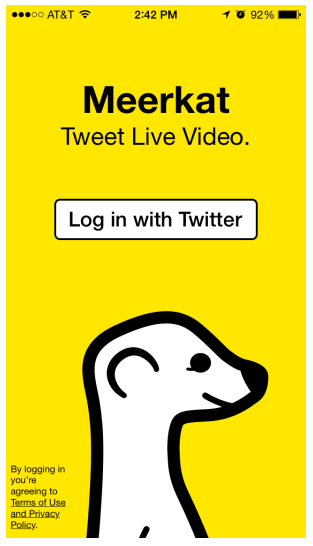 What Brands and Publishers Need to Know About Meerkat
There's a new video app in town that's shaking things up. Meerkat, the brainchild of 27-year-old Co-founder and CEO Ben Rubin, allows users to conduct live video broadcasts. John McDermott of Digiday says, "With the touch of a button, someone can start live-streaming from their smartphone to all of their Twitter (and Meerkat) followers." The app is already gaining traction among the Twitter elite, such as Gary Vaynerchuk, Yahoo News, JCPenney, and Starbucks. And from the look of it, will only continue to pick up momentum as more glowing reviews surface.

Pioneering Tech Blog Gigaom Closes Down
It's the end of an era. On Monday, the iconic tech blog Gigaom announced it was closing its doors. In an note to its readers (above), the company noted "an inability to pay creditors," as part of its reasoning for shutting down. While the announcement came as a major shock to most, there was none more blindsided by the staff itself. In an interview with Columbia Journalism Review, Matthew Ingram said, "We were writing right up until the announcement…There was no talk of having to cut back. There were no austerity measures." Om Malik, the company's founder who left Gigaom a year ago, also wrote on his blog, "Business, much like life, is not a movie and not everyone gets to have a story book ending."

Advertisers Eye Content Tie-Ups for YouTube Kids
YouTube launched its new app for children, YouTube Kids, in the US last week, but UK brands are already eyeing the platform for content opportunities. The new channel offers content geared at children, but includes advertising as well – and brands have taken notice, especially considering that children are watching less and less TV. Heads at We Are Social and Magna Global commented on the possibilities for their brand clients to use the app with native advertising and sponsorship.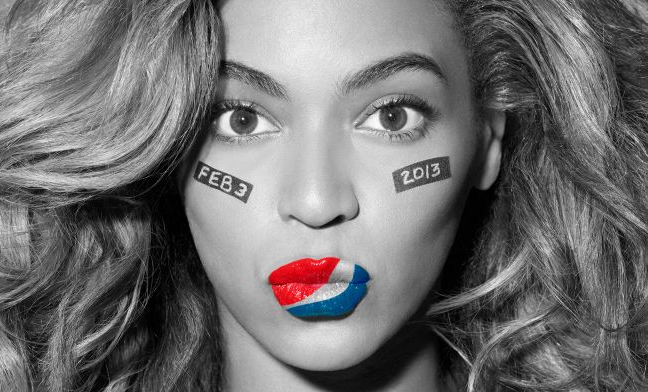 PepsiCo Reveals Its Toughest Content Marketing Lessons
Pepsi's Head of Marketing Sebastian Micozzi revealed the five content marketing lessons the beverage giant has learned from their global push to understand the effectiveness of their content. Micozzi said their main goal is getting users to, "Not only come for the content but stick around for the conversation…we're looking at how we get those solid returns we used to get on TV to the new platforms we've stepped up in." He also says they define success by, "Creating scalable content that moves between the borders of personality, broadcast, digital stars, and audiences that have never been more fluid." Full disclosure, NewsCred is a proud partner of Pepsi.

Nokia Taps Wired for Seven-Figure Content Marketing Campaign
Nokia turns 150-years-old in 2015 and to celebrate, they want to remind everyone that Nokia, in fact, still exists*. To do this, the tech company has teamed up with Wired for a year-long, multi-million dollar contract that includes the production of an editorial-style website called MakeTechHuman that aims "to start a conversation about where technology is taking humanity." According to Barry French, Nokia's Head of Marketing and Corporate Affairs, the partnership is "Really both about showing that Nokia is still not just alive but strong and also contributing to resolving some big global issues."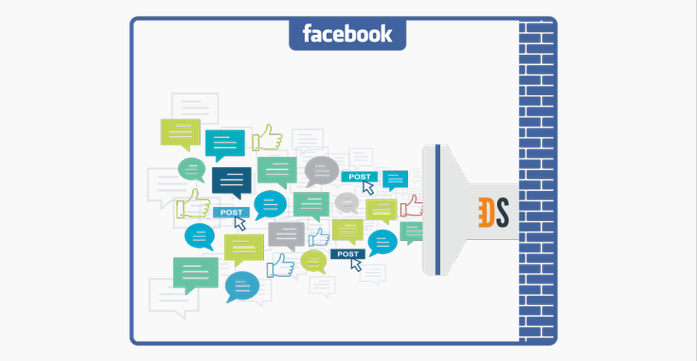 Facebook Finally Lets Its Firehose Be Tapped for Marketing Insights Thanks to DataSift
Facebook can now add "marketing consultant" to its resume. This week, the company launched a new product called Topic Data, which will allow companies to see what Facebook users are saying about products, events, brands, and activities, and give companies access to insights they can use for audiences segmentation. TechCrunch cites the example of how a company that sells hair de-frizzing products could use the new insights: "On days when everyone's posting status updates about how frizzy their hair is, a brand could step up its ad spend knowing it's the perfect time to reach potential customers. Sentiment, location, volume of mentions and words often mentioned alongside a brand can be pulled, too."

Guardian's Digital Revenues Hit £80m But Losses Remain Around £30m
The Guardian Media Group released their inaugural full-year trading update, revealing that: "the publisher expects to report a third consecutive year of revenue growth." Rising digital sales have offset the slowing newspaper print circulation, and pre-tax losses for Guardian News and Media are set to remain the same at around £30 million. Andrew Miller, GMG Chief Executive, said: "I'm pleased that the Guardian is delivering on its promises: to increase revenues, invest for the future and maintain a disciplined financial approach. 2014 was the year we secured the financial future of the Guardian. This year we must prioritize targeted investment and strategic delivery."
Alexa Biale is a Social and Content Strategist at NewsCred.
Originally published on Mar 13, 2015 11:15 AM