As marketers, we're on the front lines of an ever-changing industry, constantly reading up on the latest trends, news, and more. That's why we're bringing you a weekly marketing round-up, giving you the week's biggest stories and helping you stay on top of all the latest trends.
Here are the most important marketing stories this week: 

Millennials Say Keeping Up With the News is Important to Them – But Good Luck Getting Them to Pay for It. 
If you've ever been alerted about a breaking news story via Facebook, you're not alone. According to a recent report by Media Insights Project, "47 percent of the millennials surveyed said consuming news is a major reason they visit Facebook, but 88 percent of the respondents said they get news from Facebook at least occasionally." Behind Facebook, "83 percent said they get news from YouTube on occasion, and 50 percent found news on Instagram."

Confession of a Traditional Publisher: Inhabiting 'That Moral Middle Ground'
In the latest installment of Digiday's Confession series, Lucia Moses spoke with a "publishing executive who vented about getting digital sellers to read print, having to compete with higher-paying, VC-backed rivals and battling agencies' unrealistic expectations." The unnamed exec said that one of the biggest challenges is getting the traditional and digital natives on board: "If you don't know your product, and you have to make the assumption the buyer doesn't, then it gets very difficult to make the brand relevant and relatable."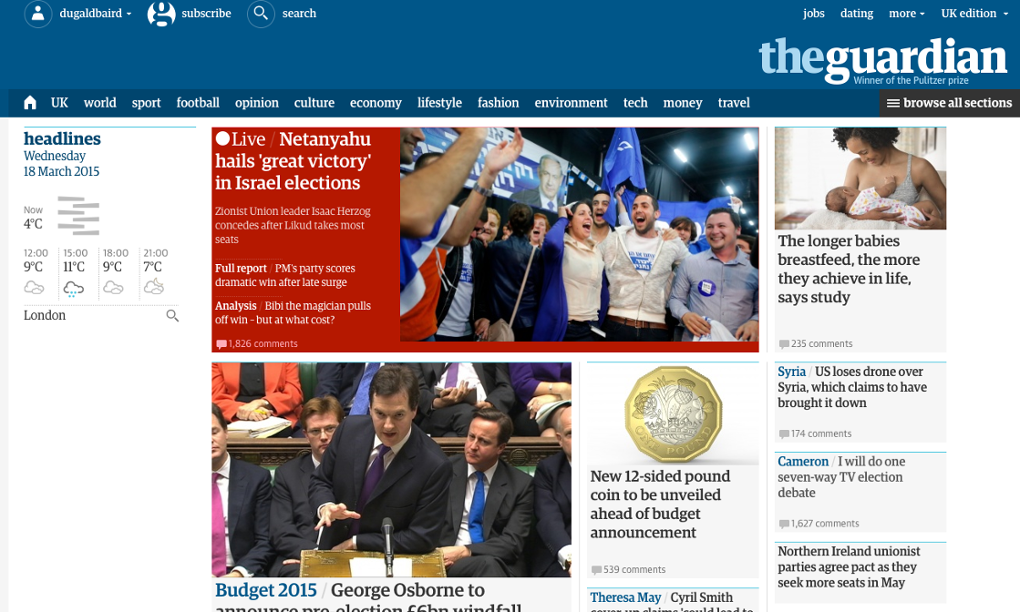 Guardian, FT, CNN, and Reuters in Ad Deal to Take on Facebook and Google
This week, The Guardian, the Financial Times, CNN International, Reuters, and the Economist started an initiative called the Pangaea Alliance, giving brands access to more than 110 million online readers. The goal? To pool their digital advertising space to "fight back against the drain of ad spend to tech giants such as Microsoft, Google, and Facebook." Tim Gentry, Guardian News & Media's Global Revenue Director said, "We know that trust is the biggest driver of brand advocacy, so we have come together to scale the benefits of advertising within trusted media environments."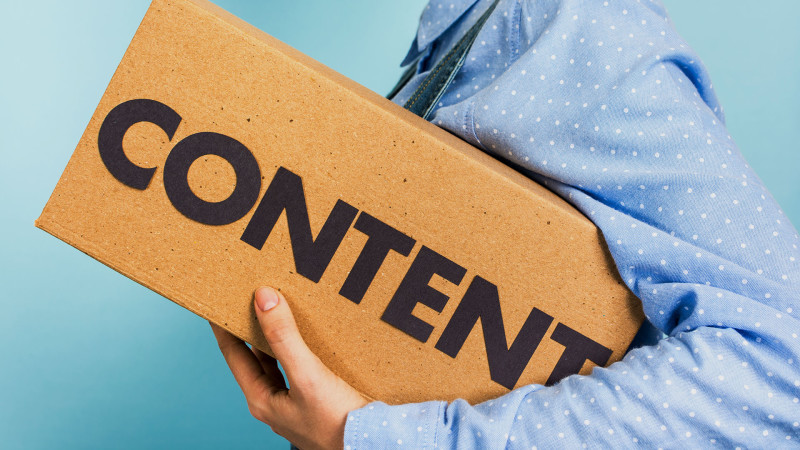 A Meaningful Framework for Content Measurement
Content is certainly not a one-trick pony. In her latest Marketing Land article, Rebecca Lieb reiterates that content has far more value to brands than just driving sales – and its value can be quantified for areas such as employee recruitment, customer service, product feedback, and more. "The reality is that content can support these goals, and all these goals can, in turn, correspond to monetary value." To that we say, you go Glen Coco.

Publishers Test the Waters With Meerkat 
Last week we wrote about Meerkat, the new video platform that's shaking things up on social. Now the app is making its way into the publishing world, with media outlets such as BBC and Mashable getting on board. BBC leveraged Meerkat to live-stream its coverage in Ferguson, although not without some hesitation. Franz Strasser, a BBC video journalist said, "We're still not entirely convinced this is the best option, but we're willing in trying out all these different platforms." Mashable on the other hand, leveraged Meerkat for its coverage at SXSW, streaming interviews in real-time and provide tours of Austin itself.

Playbuzz Raises $16 Million as Its Quizzes and Lists Go Viral
Playbuzz, an online platform that allows users to create their own lists, trivia, and quizzes, announced that it raised $16 million in Series B funding. The round was led by Israeli firm 83North, and will be used to move Playbuzz's headquarters to New York from Tel Aviv, open offices in Europe and Asia, and broaden its offerings on the site.

New York Times Adding 20 Online Opinion Writers
The New York Times is bringing on 20 writers as op-ed contributors for its Sunday Review section, including several prominent authors and journalists. Andrew Rosenthal, the Sunday Review Editorial Page Editor, told Capital, "We were looking for a broad range of viewpoints and subjects and backgrounds and geographical locations and every kind of form of diversity that you can think of." Click below to check out the complete list of new writers.

Originally published on Mar 20, 2015 11:15 AM