As marketers, we're on the front lines of an ever-changing industry, constantly reading up on the latest trends, news, and more. That's why we're bringing you a weekly marketing round-up, giving you the week's biggest stories and helping you stay on top of all the latest trends.
Here are the most important marketing stories this week: 
Why Digital Natives Prefer Reading in Print. Yes, You Read That Right.
If you just stopped and said, "Wait – what??" you're not alone. Last Sunday, The Washington Post ran a story about how "digital natives" (aka Millennials) prefer reading in print. This is especially true among college students – in the fall 2014 semester, 87% of students still bought hardcopies of textbooks over the e-book versions. The reason? Students cited getting too distracted while reading online and not being able to absorb the material as well. Bookworms everywhere, rejoice!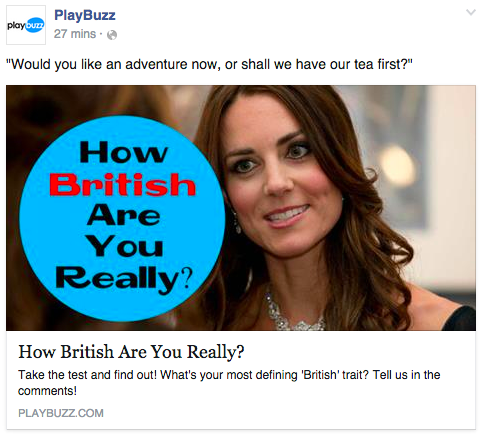 Facebook's Most-Shared Publisher to Start Paying Its Quiz Makers
You may not know it by name, but PlayBuzz is the most shared "publisher" on Facebook, with its popular quizzes (think: Which Disney Mom Are You?), listicles, and articles. "As the amount of user-generated content on PlayBuzz has grown, so has its traffic." In January 2014 the company had 14.7 million site visitors from the U.S., and this January, the company claims it had 80 million unique visitors around the world. Even more fascenating? PlayBuzz is not actually a publisher – in fact, the PlayBuzz community of 5,000 creators accounts for 98% of its content while their in-house team of seven only accounts for 2%.
What the Platform Power Play with Power-Users Means for Brands
Major social networks, such as YouTube and Pinterest, are making a lot of its dedicated users extremely upset. "The days of free access are behind us, and social networks are increasingly holding the power," said Jill Sherman, DigitasLBi's SVP of Social and Engagement Strategy. While the decision to become more "closed" makes sense from a business perspective, the platform's power-users are suffering the worst. "Major social media platforms have been happy to allow enterprising users amass large fandoms on their platforms…but those days are quickly becoming a vestige of the past."

Language Quiz: Are You on Fleek?
This week, The New York Times created a short quiz that provides some insight on trending words, while also testing readers' skills to see how up to date they are on today's lingo. "Every era has its own version of emerging language, and new words and phrases of our time tend to spring form the Internet – from emails, texts, tweets, and other rapid-fire, written communications." Now you'll know that when your teenaged daughter is talking about "bae" she doesn't mean Beyoncé. You're welcome.

Guardian Labs MD: We Can't Afford to Jeopardize Trust with Native Ads
In an interview with Marketing Magazine, head of Guardian Labs Anna Watkins mentioned that they have actually turned away "a fair number of brands" because they refused to comply with Guardian Labs' standards for editorially independent native advertising – in some cases, pushing for additional editorial mentions in the paper itself. She also spoke about the challenges of coming up with metrics convincing enough to lure advertisers away from display advertising, as they "don't have robust ROI or accepted modeling processes and techniques," something she feels the entire industry struggles with.
Journalist Fury Over Telegraph Article Linking Suicides at The Times to Commercial Pressure Erupts on Twitter
Last week, we wrote about the resignation of the Telegraph's Chief Political Commentator after he claimed that the paper deliberately suppressed about the HSBC tax fraud issue due to their large advertising partnership with the brand. Well, this issue just went from bad to worse. The Telegraph published their response in Media Week, standing by their coverage of the HSBC scandal, and instead lashed out at other media outlets, including the Guardian and the BBC, who receive financial support from charity trusts and taxpayers. Since then, journalists at other papers have also raised a storm on Twitter, decrying a recent article from the Telegraph that claims two suicides at the Times were a result of commercial pressures at the paper.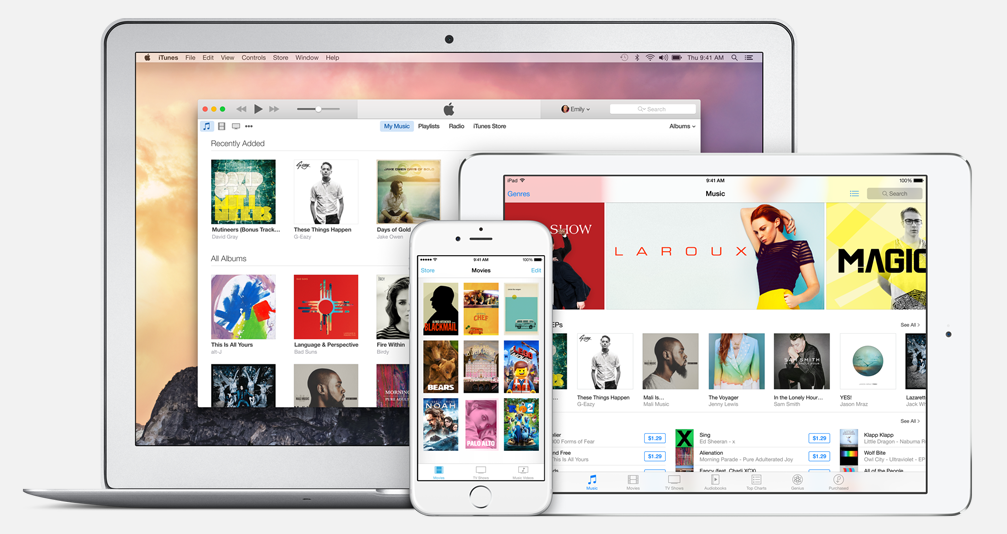 Apple is Hiring a Music Journalist to Write Original Content for iTunes
According to musically.com, Apple is looking to hire an "Editorial Producer" to write for iTunes. "Apple explains that the role is full-time and split between editorial and producing duties. It's journalism, but it's also about merchandising, promotion, and shaping Apple's music content as a whole." The hire comes at an exciting time for the music giant (Apple will soon be relaunching iTunes with Beats Music integration) and increase the competition with Spotify, which already has an editorial team.

Snapchat Stories: Here's How 6 News Orgs Are Thinking About the Chat App
It's been one month since the launch of Snapchat Discover, and still marketers are trying to figure out how to get involved. Joseph Lichterman of NiemanLab looked at six news organizations that are thinking about using Snapchat – The Huffington Post, Fusion, Mashable, NPR, Philly.com, and The Verge. "Snapchat's potential for news outlets became more clear last month…No one is releasing hard numbers yet, but the buzz is they're amazing."