At NewsCred's #ThinkContent Summit 2016, NewsCred Co-founder and CEO Shafqat Islam shared his thoughts on the past, present, and future of content marketing, as well as his product vision for where NewsCred is headed. Watch Islam's talk in full here and read key takeaways below.
The past few years have seen a major shift in consumer behavior.
There's now a proven connection between content and purchases. What people read, engage with, and share influences what they buy.
At his #ThinkContent Summit 2016 talk, Shafqat Islam, Co-founder and CEO of NewsCred, addressed this evolving brand and consumer relationship. Islam offered "A Glimpse into the Future" of content marketing. And he shared how NewsCred's software will provide marketers with the tools they need to succeed in this new landscape.
"Content is the fuel for every marketing channel," said Islam. "It's the connective thread that weaves all of your marketing channels together."
Today, "the customer journey and the content journey are one and the same," Islam said.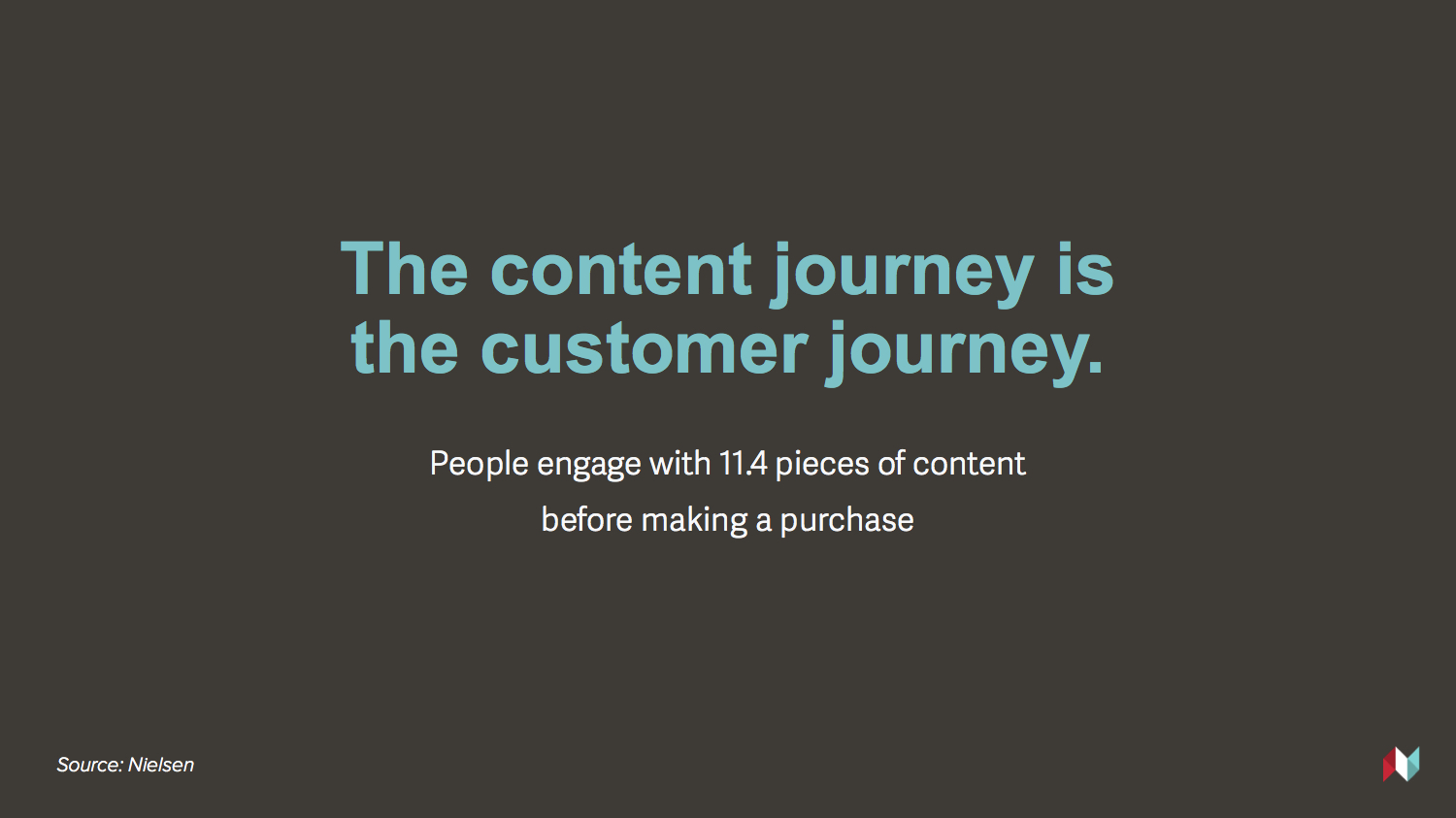 Consumers now engage with 11.4 pieces of content before purchasing a product. With NewsCred, prospects engage with about 20 pieces of content before converting to clients, according to Islam.
This behavioral shift signals that content marketing is an imperative – it's no longer a "nice-to-have" or an "interesting" approach taken by rogue marketers. It's now a crucial part of the marketing equation for any business, with interest and backing from CEOs and CFOs.
"If you're not doing it, you're going to be left behind," said Islam.
NewsCred has nearly 200 customers, and of them, 70% are global enterprise brands. In speaking to customers and prospects, Islam found that nearly all marketers have the same three objectives:
Improving operational effectiveness and efficiency across the marketing organization
Most businesses are incredibly complex and siloed. Within one company there are usually numerous brands, divisions, geographical locations, and languages. There's an enormous amount of friction that prevents collaboration and content creation at scale. That's one major reason companies are looking to content marketing software for a solution.
Managing against risk and compliance while ensuring brand consistency
Many industries, like pharmaceutical and financial services, are highly regulated. They need to strike the balance between mitigating risk and staying agile enough to publish timely content across platforms – especially in today's world, where information is available 24/7 and it's integral for brands to stay relevant.
In addition, global corporations do business in dozens of markets and need to maintain consistent branding and messaging in each.
Increasing revenue
This is perhaps the most pressing challenge, as all marketers are looking to prove ROI. In doing so, marketers can defend and increase their budgets.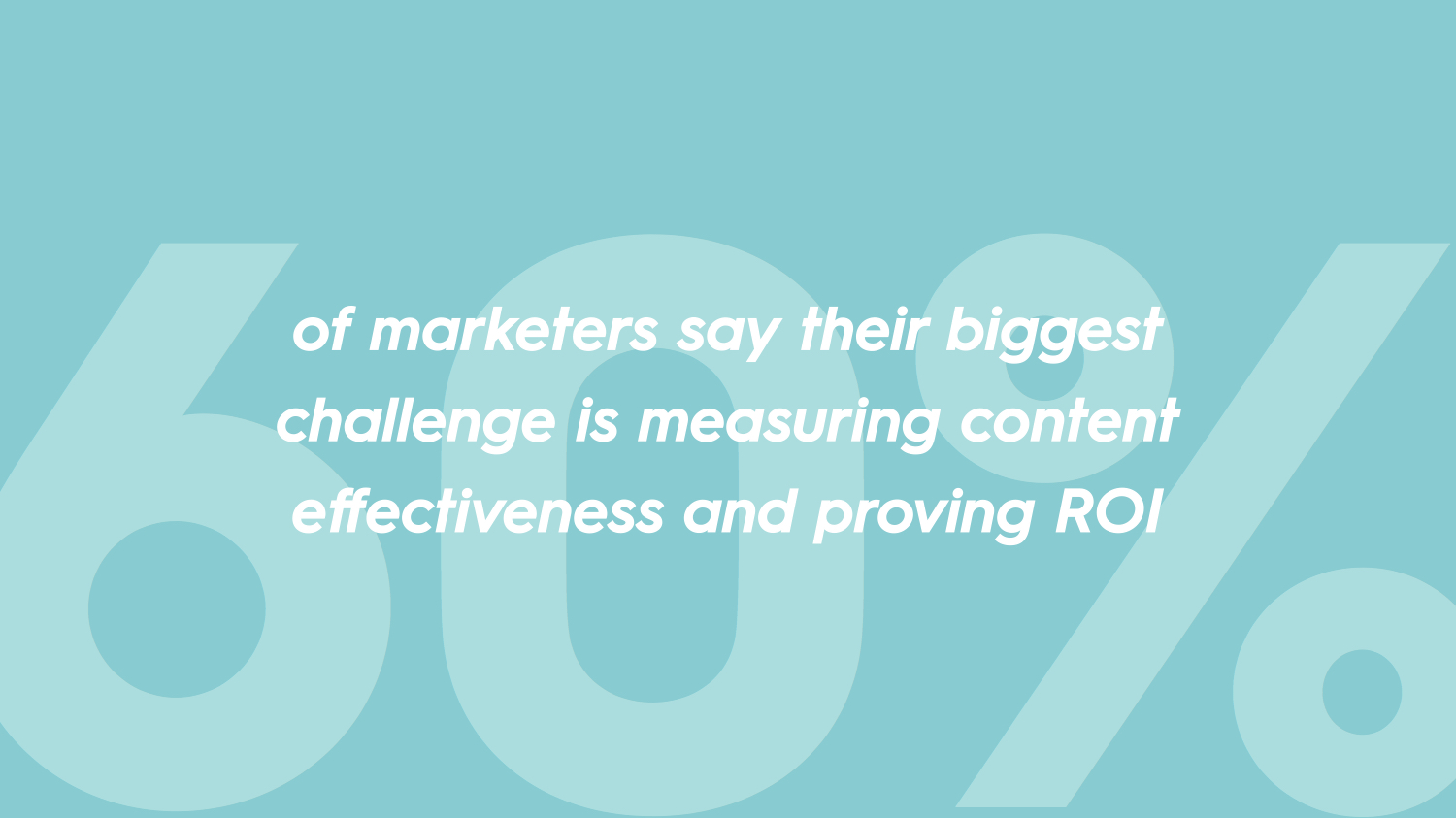 According to Islam, the current perception of marketing needs to change.
"We believe marketing is a profit center and not a cost center," said Islam.
Marketing can increase revenue in two ways by:
Driving greater conversion and sales
Improving brand awareness and share of voice
Both are important, whether you're B2B or B2C, said Islam. No matter your company, conversions and brand awareness are key to moving your business forward.
"If you're focused on conversions and leads and you're typically a B2B brand, think about 70% of the buying journey when someone's not yet ready to buy, not yet ready to talk to a salesperson," said Islam. "Those audience metrics are actually a great leading indicator of your performance that's going to come later in the content journey or the customer journey.
"And vice versa. If you're a consumer brand, think about if you can convert those people into blog subscribers so those conversions can help build a very direct connection with your audience."
While that conversion may not be a sale or a lead, by opting in to subscribe, people are essentially giving you permission to connect with them on an ongoing basis, according to Islam. That's key to building a relationship with consumers, especially for brands that sell products people are not buying every single day – they want to be top-of-mind when consumers are ready to make that purchase.
Another perception that needs to change, according to Islam, is the idea of content marketers being publishers.
"We shouldn't think of ourselves as publishers," said Islam. "We're not publishers. Our end goal as content marketers is business action. It's not just eyeballs."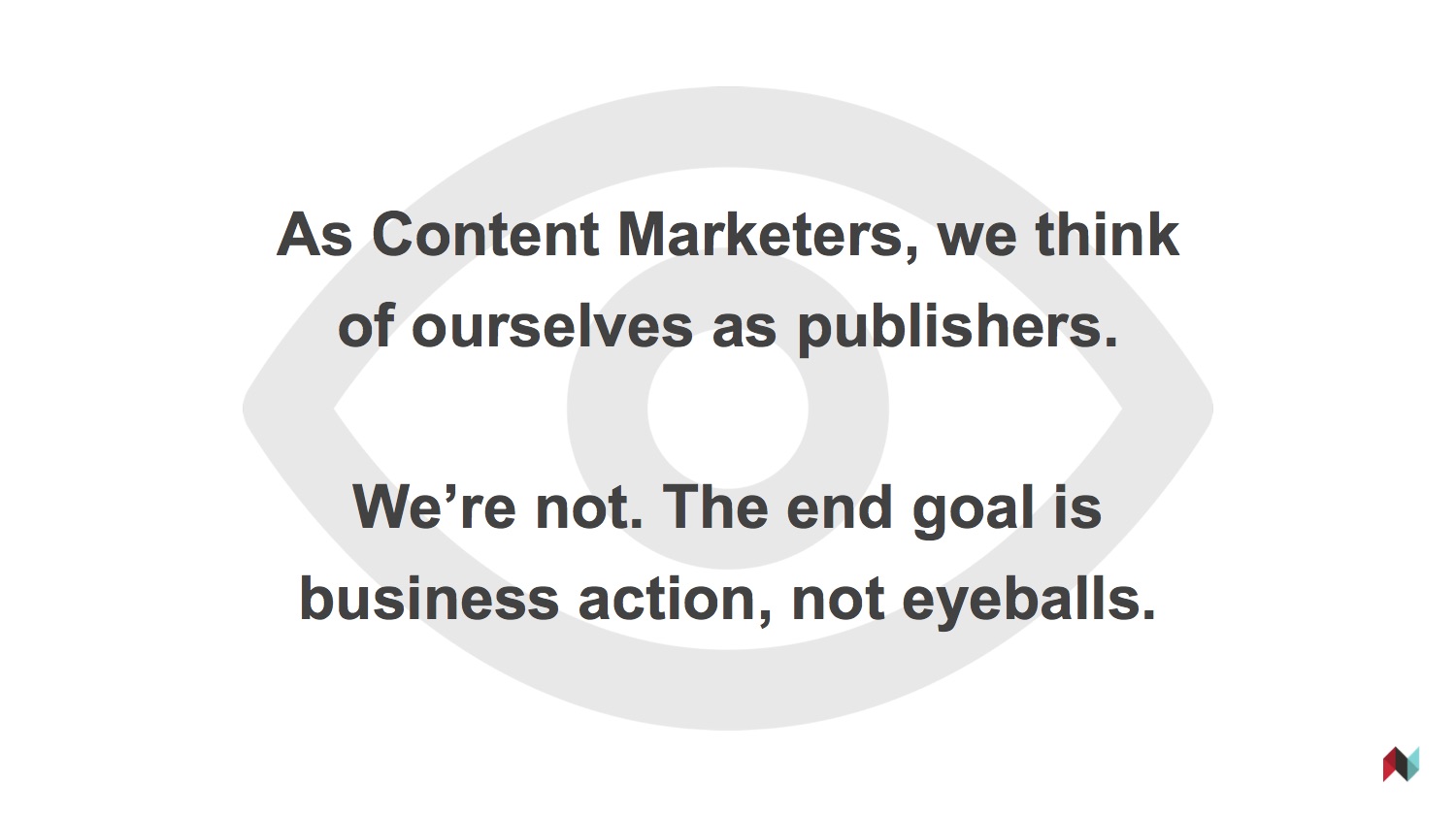 As an industry, that mindset needs to change, according to Islam. And it will soon, thanks to a rapid shift in how marketers measure ROI.
Just four years ago, we were in the pageviews era of content marketing, when marketers were focused on racking up pageviews and uniques.
We're now in the second era, where marketers are tracking engagement metrics: attention, time on site, return visitors.
The future of content marketing – which we're rapidly moving towards – is the performance era, where content will be measured as a revenue driver.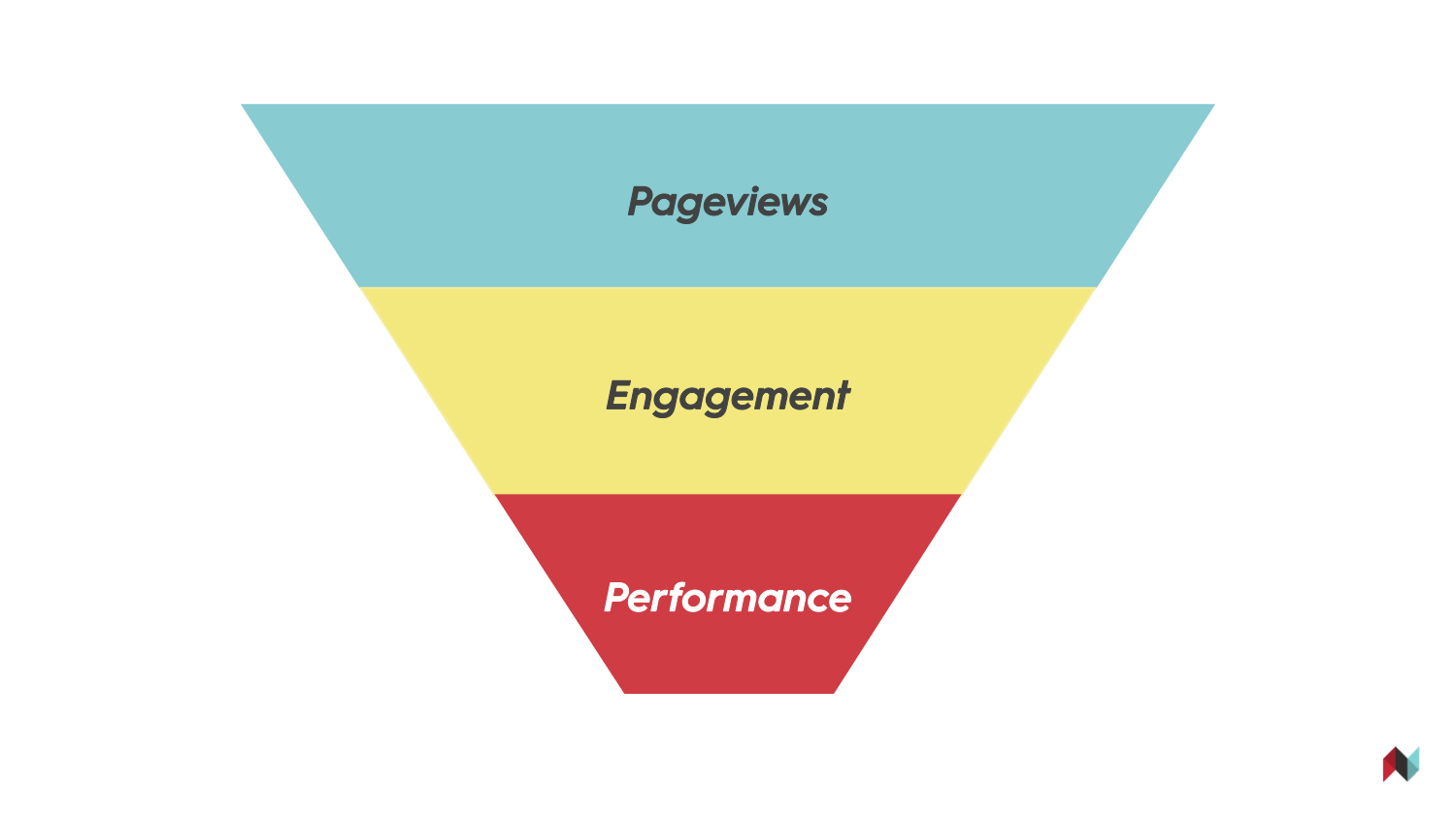 "Ultimately, content drives purchase, content drives sales," Islam said. "That means that if you're not creating meaningful content that drives business results, you're actually just contributing to the noise."
To help marketers ensure that their content is having an impact on their businesses, NewsCred is in the process of rolling out products and tools within its Content Marketing Cloud to track those metrics.
Brand marketers will be able to see if their content is generating engagement, subscribers, or online sales.
Performance marketers will know if their content is generating leads, opportunities, and deals.
This measurement has not been possible before now. It requires data to be pulled in and analyzed from a number of marketing systems: marketing automation systems, Google Analytics, CRMs, and CMSs. NewsCred has tied them all together, with the solution rolling out in beta, said Islam.
Marketers will soon be able to answer whether their content is generating leads, ops, and deals.
Armed with that data, and through these three steps, NewsCred will help marketers win, according to Islam:
Start by publishing exceptional content.
NewsCred offers both licensed and original content solutions to help marketers put out great content, at scale.
Measure the business outcomes.
Marketers already have access to general audience analytics, like pageviews, uniques, and engagement. But with NewsCred's software, they'll be able to answer these questions:
Who is viewing my content?
What type of content is my audience engaging with?
When and for how long are they viewing it?
Where is my audience viewing my content?
Why are they viewing it?
"We think any analytics toolkit, especially in the performance era, needs to answer these five questions," said Islam.
But the most important question is: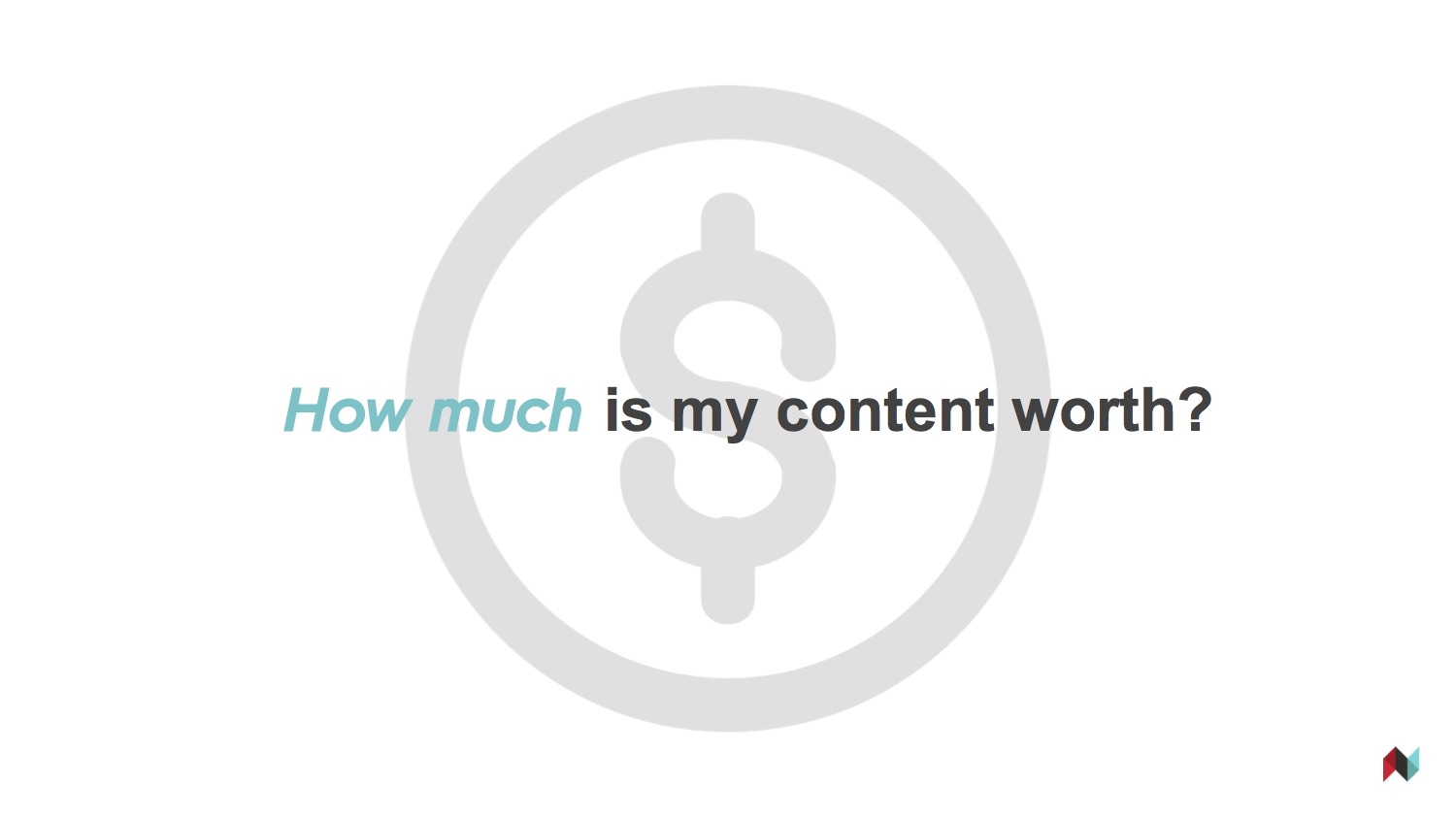 NewsCred is rolling out the first of its kind attribution modeling for content marketing. The software will be able to tell marketers first touch, last touch, and multi-touch attribution so marketers can measure their content as it goes through the funnel and be able to determine whether it results in business outcomes, purchases, and sales.
Furthermore, the software will assist marketers in completing the feedback loop. It will take data, turn it into insights and offer recommendations for more effective and efficient content creation: what type of content to produce, which writers to use, what paid promotion options to leverage, on which channels to distribute.
All these tools, according to Islam, will help content marketers achieve the ultimate end goal: "Be really good at business using content."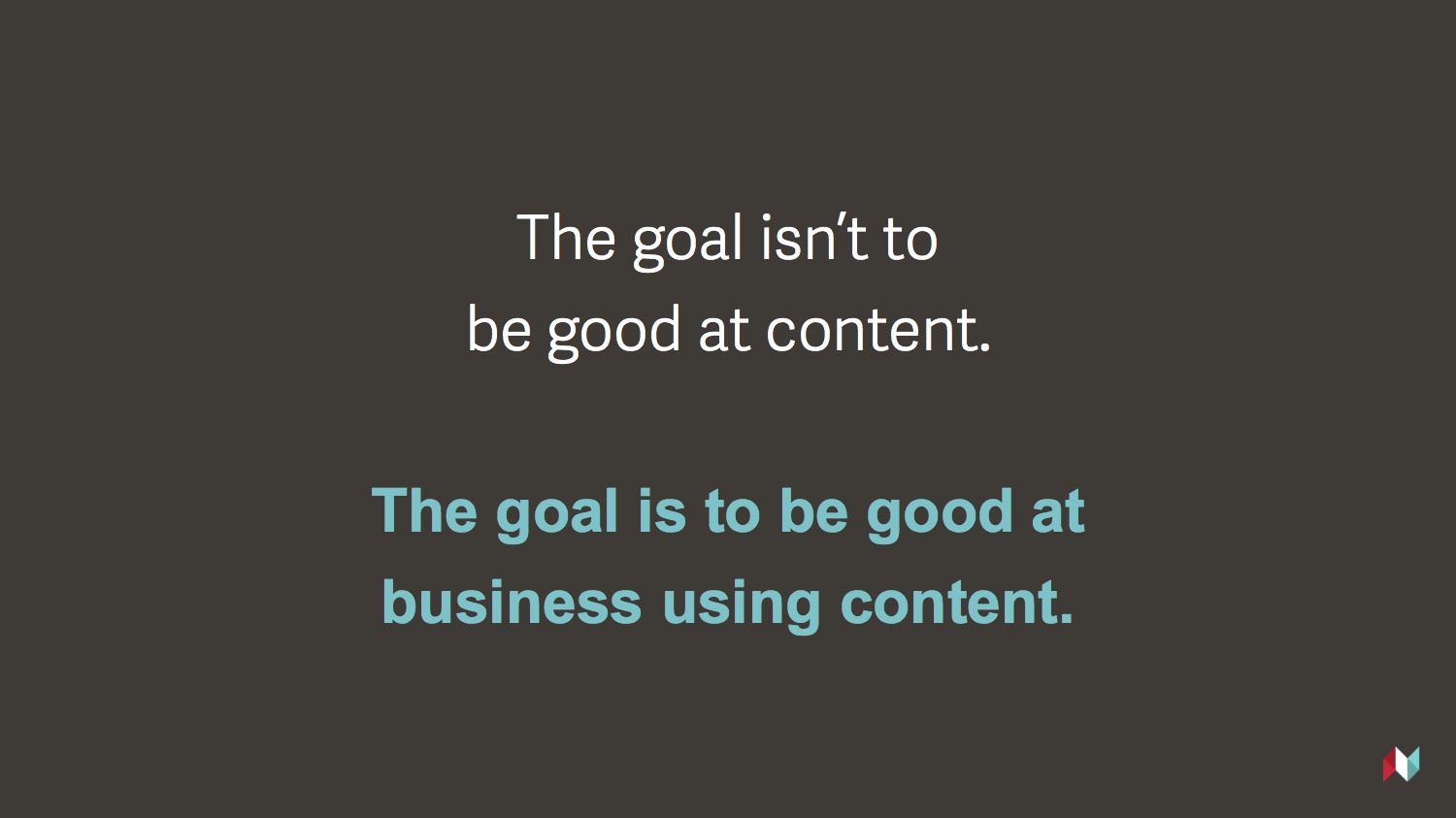 Watch Islam's talk in full here. To learn more about NewsCred's software capabilities and discover how you can improve your content marketing campaigns, contact us for a demo.
Originally published on Sep 7, 2016 10:00 AM