Marketing has changed drastically in the last five years. That's great for weary-eyed consumers who are tired of being talked at, or worse, screamed at through ads. Our agency partners play an integral role in the success of many of our clients, and we've learned that as enterprise brands rely on agencies for their content marketing strategies, they need the technology in place to execute on a global scale and stay organized. Since marketing is not the same, neither are agencies. This is why our list (in random order) of the 33 most creative and influential content agencies covers all the bases, from firms who practically invented advertising to new ventures who are showing all of us how it's done.
Without further ado, the agencies whose creative content marketing we most admire.
The 2014 Cannes Innovation Lion winner also got a brand new, much-admired New York office that year – one that's made waves in architectural and design quarters. While indicative of the firm's desire to provoke ideas and reactions, that's not all they've been up to this year. Staying in tune with its tech-savvy roots, Barbarian recently worked with GE to launch #DroneWeek on Periscope, allowing viewers a backstage pass across all of GE's facilities where jet engines and extreme, high-tech machinery are tested – all from a bird's eye view via GE's branded drone.
2. BuzzFeed
There's no mistaking BuzzFeed's superiority when it comes to sponsored content. Except, of course, when you're too busy sharing and quiz-taking to realize it's sponsored. From Diageo to Disney, Geico to HBO and Virgin Mobile, BuzzFeed's socially shareable content makes the rounds on users' Facebook feeds and Pinterest boards, with audiences doing a lot of the legwork to share organically (brands, read: excellent bang for your budget's bucks). Amping up their focus on video, Buzzfeed now has nine separate YouTube channels each targeting a different segment of their audience, producing its own curated content organically weaving in brands to sustain their authenticity and brand loyalty. This shift to video content comes as a result of 50% year-over-year growth in video watch time, and a 40% increase in the number of YouTube watches since 2014. Those statistics combined with Buzzfeed's wildly popular food network, Tasty, has led the brand to garner over 7 billion content views a month with 360 million users a month. Yes, you read that right.
3. Carat
Carat is on a meteoric rise after being named AdWeek's "Agency of the Year" in 2013 and Ad Age's "Media Agency of the Year" for 2014. With good reason: they've been picking up big talent and big clients (Macy's, GoPro, Pampers, Staples, and Burberry to name a few) while watching revenue consistently climb. Recently, Carat worked with Guinness to create a mobile application for St. Patrick's Day, inviting users to pour themselves the perfect pint of lager, playing off of Guinness's tradition of promoting "the perfect pour." Once a digital glass is full, users are redirected to a microsite locating bars serving Guinness nearby.
4. Digitas
Marketing and technology, you can't have one without the other – at least not these days. Digitas is inherently digital, but recently their tech DNA showed in spades. The agency recently broke the mold with clients ranging from Motorola to the Anne Frank House and they added partnerships with Buzzfeed and Epic Digital in 2014, rounding out content marketing services to match video, experiential, and beyond. With matching tech and content chops, Digitas will no doubt remain top-of-mind for clients for years to come.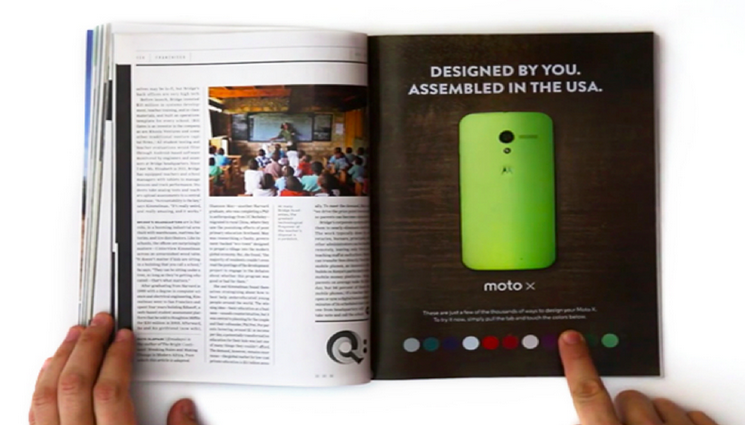 5. Droga5
2016 has been a great year for Droga5, snagging four awards including the Cannes Lion 2016 Independent Brand of the Year Award and Creativity Agency of the Year Award. These awards are attributed to their popular pieces of video content, including the "We Know Acne, We Don't Know Teens" commerical, which is apart of the Clearasil's larger "Let's Be Clear" campaign. This commercial was successful because it presented the brand in a painfully honest way – they know teen acne but not teens. Filled with humorous clips of what the typical adult might think teens want, from pizza to memes, each clip ends with a voiceover admitting, "We know your acne, we just don't know you."
6. Grey Group
Adweek's agency of the year 2014 has far more staying power than most firms. The agency has a long track record in identifying and leveraging larger societal trends and pushing boundaries; they were, after all, the first to put a woman in a bra on television. Pairing brands with relevant creative and cultural touchstones is a major strength here, whether employing the likes of Jamie Foxx and Ron Howard to draw attention to Canon in 2013 or rigging up pianist Son Lux and a piano with razors that tap out a tune and showcase the product's differentiating point in a way that garners 1.6 million YouTube views. Pulling elements together to create a whole that sings isn't simple, but Grey does it regularly with a dash of panache.
7. Column Five*
Column Five was founded in southern California by three upstart bloggers in 2008, who quickly realized that developing and promoting great content was the best way to grow an online community of loyal readers. After some early momentum, namely as the result of helping to popularize the use of infographics in content marketing (they literally wrote the book on the topic) they decided to double down on building an agency to help brands stand out and grow revenue. Initially focused on working with startups, after their success with Microsoft on the Child of the 90's campaign, Column Five began bringing on more household brands. This independent, full-service content agency (strategy, creation, distribution) boasts an eclectic roster of some of the world's most respected tech brands, such as Microsoft, LinkedIn and SAP, as well as a number of leading universities and non-profits. You might even recognize our GIFographic from our 2016 #ThinkContent Summit included in their work!
8. Havas*
Whether it's giving the Most Interesting Man in the World something to do for Halloween or providing couples with "fundawear" courtesy of Durex, there's usually something fun going on in an ad from Havas Worldwide. Beneath the creativity, of course, are serious, of-the-moment considerations about demographic shifts – such as their No Child Brides campaign, in collaboration with Child Survival India, which won the Grand Prix at the APAC Effie Awards and Gold at the 2015 CBI Awards. In just 45 days, the campaign generated 22 million social media impressions and 1.5 million supporters. It's clear that clients who are looking for an agency with serious infrastructure across mediums and the ability to shift focus from humor to serious, culture defining content should keep Havas on their RFP shortlist.
Funny, honest, and authentic: that was Hill Holliday's approach to modern moms when tasked with creating awareness among the demographic for LG's ahead-of-the-curve home appliances. The 'Mom Confessions' social and digital content was similarly engaging and easily shareable. This work is indicative of a larger trend at the agency: an earnestness to their approach and, regularly, wholesomeness. This isn't to be confused with a lack of spunk or hipness – Hill Holliday, for one, revitalized Dunkin Donuts and made it a true Starbucks competitor – it's really refreshing content in an age where irony in ads reigns.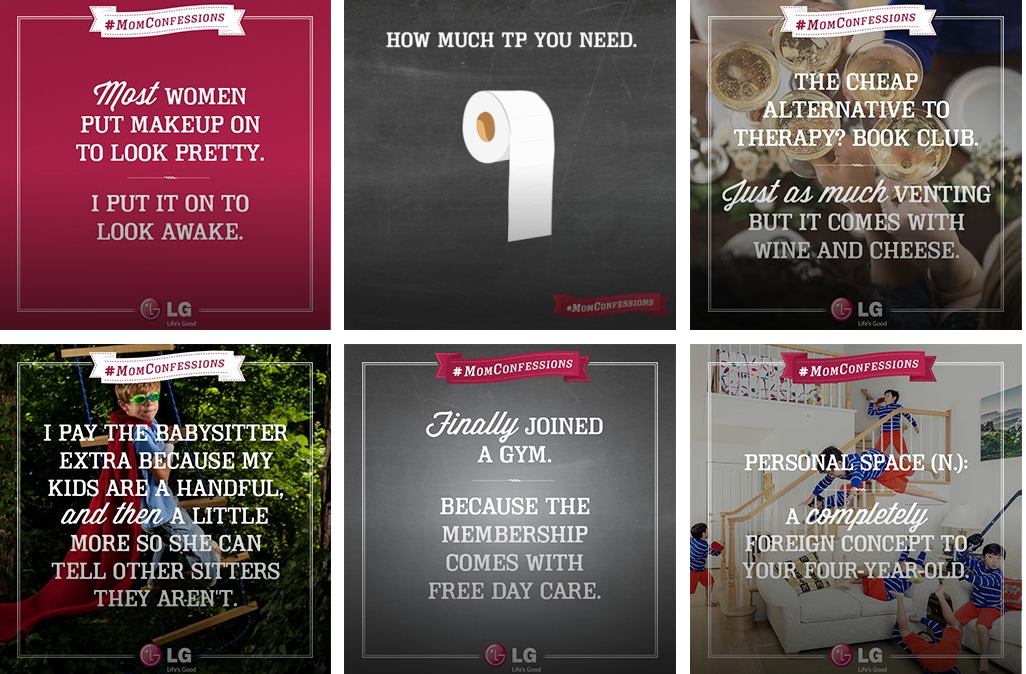 10. HUGE
Content can be naked, boring, and an imposition without awesome design and friendly user experience surrounding it. Not many agencies have pinpointed how to marry both creativity and beauty with simplicity for the consumer or reader. But this year, Huge delivered for not only New York City, but TED.com, two enormous communities. The agency untangled NYC.gov's one million pages and put them back together again. Their recent redesign of TED.com was one for the ages, too. Would-be clients, remember: if you've got a huge project, you'd best call HUGE.
11. Imagination
This personality-filled Chicago-based agency puts content and thought leaders front and center. It's a fairly revolutionary approach to marketing, and an intelligent one: it's taking a minute for agencies to fully realize and act on the power of influential forces in the digital space. One example of how Imagination is reimagining thought leaders and their relationship to content: their work for US Foods positioned the distributor as a trusted source of information about food and leveraged influencers across print, digital, and social to reach a foodie audience, including discerning chefs. It won Content Marketing awards in the process. Savvy brands looking to gain clout through thought leadership should keep Imagination in mind.

12. Leo Burnett
One of the industry's incumbents has put their money where their mouth is in terms of content marketing, recently announcing a publishing partnership with the Huffington Post. Coming in strong on the forefront of content is going to set agencies up for success as consumers continue to embrace authenticity and storytelling from their favorite brands. With a client roster that includes ubiquitous brands like Pfizer, Coca-Cola, and Kellogg's, Leo Burnett is making smart moves. Notable content work: the award-winning #LikeAGirl for Always, which hits on cause marketing and storytelling authentically, showing they've got their finger on the pulse of culture in a meaningful way.
13. Lowe Profero
Can a brand capture 50 million users in 12 different countries without spending a penny on advertising? The Brand Republic Grand Prix winner is adept at tapping into the reality of how consumers want to interact with brands on their devices and responding with experiences that go with the flow rather than trying to redirect the entire river. Agencies have a habit of ignoring the individual user experience, especially when working with big brands. Lowe Profero, on the other hand, keeps humans in mind. Their work with brick-and-mortar retailer Primark tackled a daunting challenge to generate online engagement for a brand with no click to buy. Lowe Profero did this by encouraging consumers to interact with Primark by uploading pictures of their outfits using the hashtag #WhatIWoreToday onto Primark.com, creating a user-generated library of over 10,000 looks. The mobile optimized site lets consumers save their favorite items and looks, creating a favorites list users can shop from next time they're in store.
14. Manifest
Originally known as McMurry TMG, Manifest is made up of over 350 creatives working on dozens of brands and has amassed over three-hundred creative awards and counting. As for that client list, it includes the likes of Thompson Reuters, CBS, HP, and The Ritz-Carlton. Few agencies focus on content alone, and understand the power of everything from muppets to faucets to train travel. McMurry is a content jack-of-all trades.
15. Mindshare
Jaguar, the luxury British car dealer, and wearable technology is an unexpected marriage of two separate technological fields coming together for the 2015 Wimbledon games – yet this is exactly the type of innovative work Mindshare does. The campaign worked by collecting biometric data of wearables worn by fans in the crowd, capturing their energy and excitement levels, which was then projected onto a microsite alongside social media. The result? The world's first ever social media campaign run on biometrics. The purpose? To make a visual projection of what it is like watching world class tennis to what is like driving a $85,000 luxury car.
16. Mother
Social, experiential, well-designed. Mother doesn't just make content, they build content – sometimes literally, as seen in their work for CB2, in which they facilitated the design of an apartment sourced from Pinterest. Just as the leap from digital to traditional can be tenuous, so can the leap from experiential to digital. But as the internet of things takes hold, Mother has positioned itself to become a leader on the advertising end, which will pan out to be lucrative for the agency and its clients in the years ahead.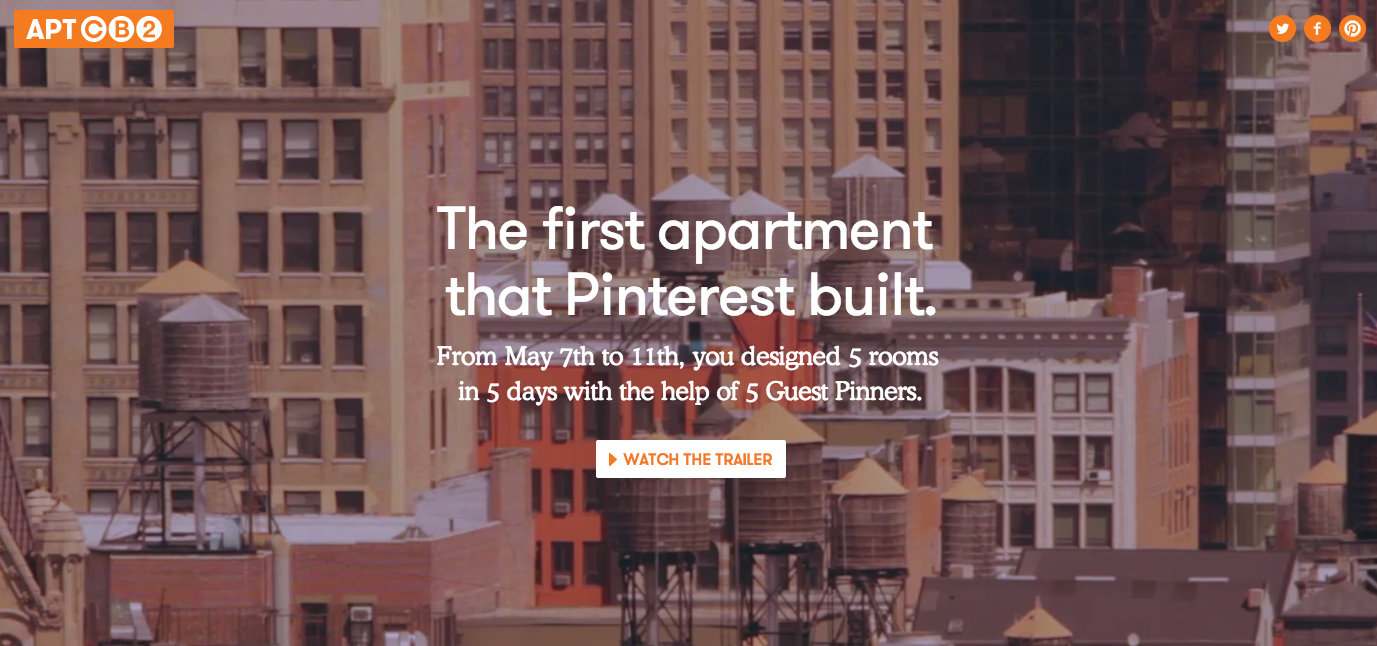 17. Moxie
Creating content from the ground up, around a brand you're still building? That's a challenge. Few agencies are quite as up to the task at launching products and brands online as Moxie. Moxie recently met the brand-building challenge across channels with Nutrish, Rachel Ray's line of high-quality pet foods, as well as for Your Set, a customizable cookware collection by Calphalon. In both instances, Moxie built content for digital platforms that introduced the brands and associated products to the marketplace in a visually and verbally coherent way. Brands looking to launch in the digital space should certainly put Moxie on their shortlist.
18. Ogilvy & Mather
Another industry godfather shows no signs of age, only the wisdom to stay ahead of the times, and the ability to put younger agencies to shame. From its 2014 hit "Share a Coke" campaign, to its wide-ranging innovative pro bono work, to winning seven Gold Lions at the 2016 Cannes Lions Awards, Ogilvy proved its continued evolvement in digital content this year. Effectiveness and creativity have remained married at Ogilvy, emphasized in their recent project 'Manboobs,' which demonstrated how to do a breast self-examination using a man – taking a stab at the recent controversy surrounding social media censorship on female breasts.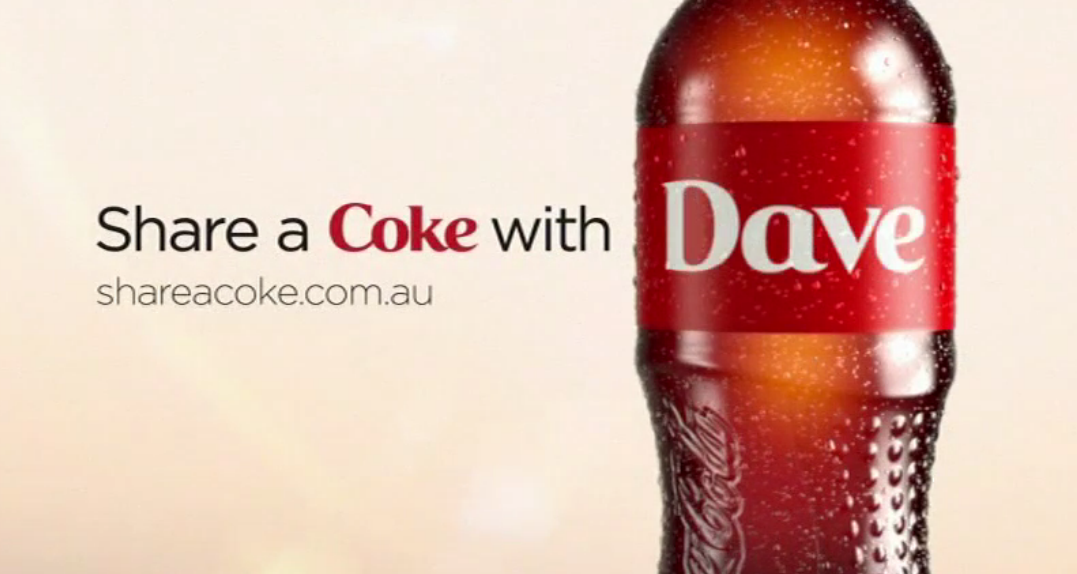 19. Pace
Just looking at Pace's "work" page for Four Seasons will make you want to book a stay. Warnings to that effect aside, this North Carolina-based firm creates tons of aesthetically and verbally pleasing content for clients ranging from Southwest Airlines to Verizon. Putting together words and images in a way that impacts an audience is incredibly important (see: our guide to the importance of visual storytelling), and Pace has the talent to create stories and environments that captivate audiences.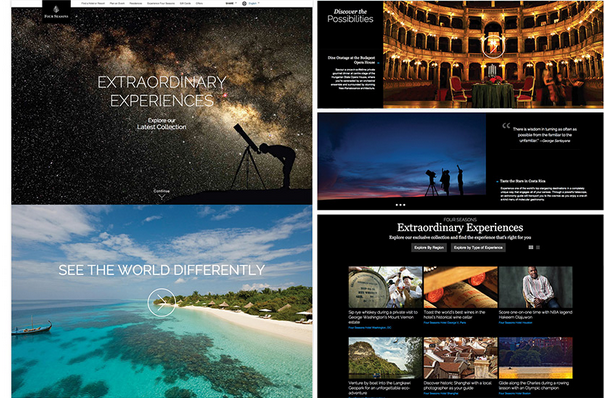 20. Razorfish
Razorfish is one of the few agencies with the technical know-how to execute on building digital spaces as well as the content to live in them. One example of their digital dexterity: The "Race Your Heart Out" holiday campaign, allowing the audience to experience the thrill of driving an Acura TLX on a slot car racing track, powered by Periscope. Users are able to race their car by tapping the screen to generate more speed. Razorfish and Acura were awarded a Silver Lion at the 2016 Cannes Lions International Festival of Creativity for the campaign.
21. Wieden + Kennedy
Wieden + Kennedy excels across traditional and digital, something that few agencies can really say. At a time when it's important to integrate tons of real-world and online platforms for big, successful campaigns, the pride of Portland doesn't disappoint in terms of experimentation. One recent success is a physical and metaphorical testament to W+K's dominance in bringing together the real world and the world on the screen: their FIFA Feel the Game spot for EA takes storytelling and experiential content to a level worthy of a world cup.
22. Group SJR
Marketing in disguise. That's the basic principle behind branded content, and few firms do it as well, or as incognito, as Group SJR. Fast Company called them the "biggest publishing company you've never heard of," and rightly so. Their middleweight content, for heavyweight clients like Target and GE, truly engages users across websites, gifs, and infographics and places them among the most innovative content studios around.
23. KKLD (Berlin)
KKLD is one of those rare agencies that has really gotten the shift from traditional media to digital right: meaning that they don't seem to see the two as completely independent of one another. At KKLD, parts fit together. One example, their recent campaign for BMW, which used video and social together while igniting the blogosphere. The call to action featured clever reverse psychology centered around the tag "Don't Blog About This," to ensure that bloggers most certainly would. Outlets like Autoblog and Top Gear were soon blogging about BMW's new prototype, and the video on YouTube garnered 500,000 clicks in ten weeks. With big clients like Bayer, Vodafone, and Swarovski, it's clear the agency can handle any industry. And as the winner of Webby, Cannes Lions, Eurobest, and One-Show awards, it's plain to see KKLD is among die Beste in Berlin, as well as globally.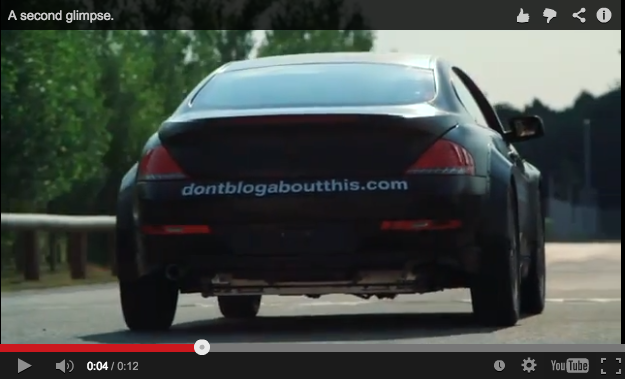 24. 1000 Heads (London)
There's a lot of talk about influencers these days in content and social marketing, and brands are becoming increasingly aware of their power. 1000 Heads reframes the focus, centering in on word-of-mouth marketing. Their work for Benefit demonstrates their ability to turn brands viral, transforming a simple giveaway into a Twitter trending topic. 1000 Heads is clearly one place to look in Europe for content that's got conversational potential.
25. Keplar Agency (Amsterdam)

Amsterdam is certainly a city known for creativity, and Keplar is known for it, too. For clients looking to wow audiences' eyes, they need look no further. The aforementioned Webby was for the Amsterdam Music Festival, for which they designed and executed a web platform to get the next generation of up-and-coming EDM producers engaged globally. The platform was extremely interactive: producers could submit their work, and users could vote for what got their turntables spinning. 1200 tracks were delivered, and 30,000 votes tallied, in a timespan of two months. Pretty impressive, as was their Exterion Ad viewer app, which allows advertisers to trial run their ads in virtual simulations. As content marketing evolves, agencies will likely grow into app producer and web developer roles at a greater rate. Anyone who wants to get ahead of the curve needs to give these guys a call.
26. Seven (London)
"Speak to people, not at them." If you're a regular follower of NewsCred Insights, you definitely know that this is something of a mantra for us. The people at Seven London take it a step further, declaring that they are an agency all about keeping promises, fostering genuine relationships between brands and consumers through campaigns. Since they work with such beloved British brands as Sainsbury's,The Guardian, and New Look, this is definitely a good thing. One example of Seven's work delivering on a brand's promise to inform: their work for tech company Fujitsu, for whom they created a site for CIOs. The site is chock full of content for thought leaders around tech trends and business resources – a truly useful site that, indeed, fulfills the promise of speaking to people, and not at them.
27. Lemz (Amsterdam)

"We believe that advertising can make the world a better place and we're dedicated to making that happen every day." Lemz puts their money where their mouth is: their "How Long Can You Hold Your Breath" for lung research campaign is a powerful, informative campaign for the charity Longfonds, the Dutch Lung Foundation. Their message and mankind-centric, activist streak might lead you to believe they are cut out for work with NGOs, but Ikea and Coca-Cola round out the list of other major clients. Smart big brands know that cause marketing works, and this is just the agency to execute it.
28. Forsman & Bodenfors (Gothenburg, Stockholm)
Forsman & Brothers, winners of 10 Lions at the 2016 Cannes Lions Awards won a Grand Prix Coop for the commercial, "The Organic Effect," which documented a family before and after they transitioned to an organic diet, measuring the dramatic decrease in the level of chemicals and pesticides in their bodies. The powerful ad was produced for the Swedish supermarket chain Coop in partnership with the Swedish Environmental Research Institute, and was viewed over 35 million times and accounted for a sharp rise in organic food sales at Coop – the best sales in two decades.
29. Hey Human (London)
The name is a fitting one: London's Hey Human puts us, you know, humans, at the heart of the content and campaigns they produce for clients. Big clients. Hey Human's agency rolodex can boast the likes of giants like Sony, Unilever, and Morrisons grocery stores, a UK staple. Their work for Sony Mobile, in which they centered consumer-brand interactions around the Japanese concept of "kando," "moments that move people emotionally," is one instance of the agency getting a huge company to act like a person with its audience. Their three-pronged approach to humanized behavior is at the heart of their agency model: their HumanLife tool researches, their HumanFirst approach asks three questions to develop ideas, and their HumanScience tool has a basis in neurology. For clients who are looking for a marriage of consumer psychology and tech, Hey Human is the place to look.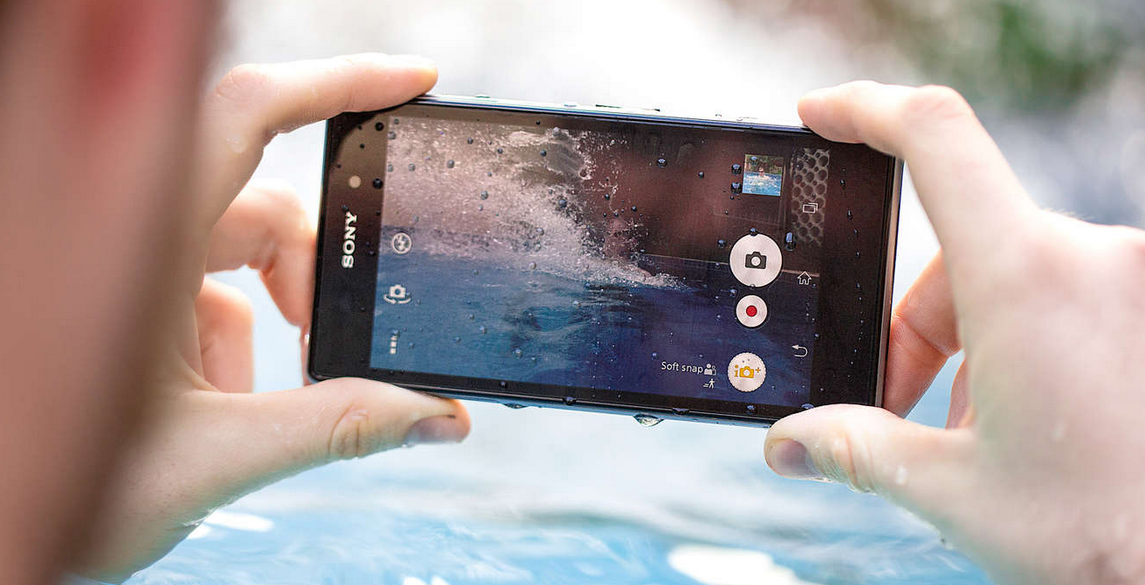 30. 84.Paris (Paris)
84.Paris sees the new media and advertising landscape through a pragmatic lens that doesn't look back or glorify "the good old days" of traditional advertising (a bug that still bites many an older agency). Rather, 84.Paris thinks practically about what newer tools are here to reach the audience in the 21st century. They're similarly focused on the results, identifying the importance not just of storytelling, but of what they call storysharing. Their recent work for Greenpeace includes a Game of Thrones inspired video depicting that winter has finally come to Westeros, with a White Walker walking out onto the battlefield only to fall into the water through cracking ice – a sharp reminder we may loose winter to global warming.
31. White Horse Digital (London)
White Horse Digital is one of the few content marketing agencies that feels confident enough to use the word "journalism" alongside the words "digital" and "creativity" when describing its suite of services. This bodes well for clients who are genuinely serious about branded content, which is the bread and butter of what WHD does incredibly well. One instance: branded content in the form of a website created for Unilever brand LUX. House of Lux is an immersive and extremely feminine platform, based on consumer emotions, different "rooms" within the site evoke feelings such as confidence and indulgence. For content creation, WHD stands out.
32. TLGG (Berlin)
This "digital transformation" agency was recently named a top 40 social agency worldwide. With the lines, semantic and otherwise, blurring between "social" and "digital," TLGG is well on their way to securing their place on more global lists. With German and European heavyweights such as Nutella, Kinder, and Lufthansa on the roster, TLGG's influence can be seen in marketing from chocolates to airplanes. Their social content for Lufthansa, for which the firm manages global social accounts, is a useful mix of real-time updates for travelers and lighthearted outreach. Clearly, social media all stars in residence on the Landwehrkanal.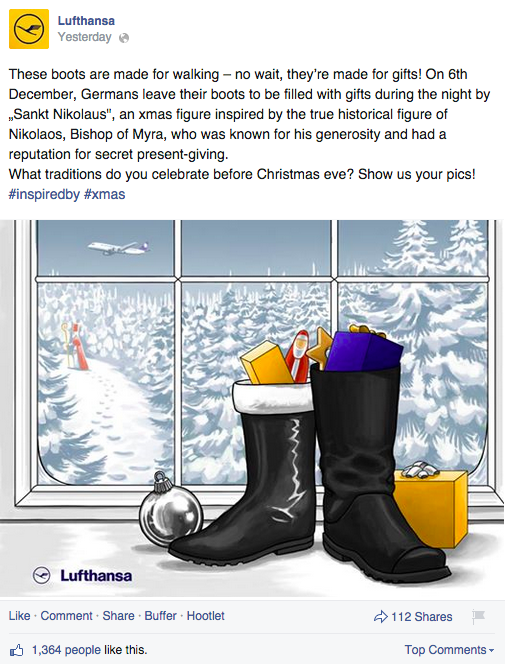 33. King Content* (Australia)
King Content took home "Content Marketing Agency Of The Year" at the 2012 and 2015 Content Marketing World CMI Awards and took home two awards at the same event in 2014 for their clients. They were also listed as a recommended agency in Forrester's latest report. King Content is a truly global agency, with the network to help major brands, and the nuance to understand smaller ones. They're helping brands redefine conversations with diverse, long-term content marketing strategies.
Did we miss someone whose content you love? Tell us on Twitter.
Lauren B. Mangiaforte is a NewsCred Contributor. 
*Full disclosure, these companies are NewsCred partners. We still think they're objectively awesome.
Thank you for subscribing!
Our best content will now come straight to your inbox.