"When you're a brand like Target, you have a wealth of riches when it comes to storytelling." VP of PR and Social Media Dustee Jenkins isn't bragging when she says this, she's just telling it like it is. When you're America's number one retailer, it comes as no surprise that you've got a lot to work with in terms of content creation.
Consumers are always looking to more and more platforms for information, and they are then taking that information and talking about it on social media. "Seeing how journalists are using these channels, we wanted to connect the dots between the two," says Dustee Jenkins.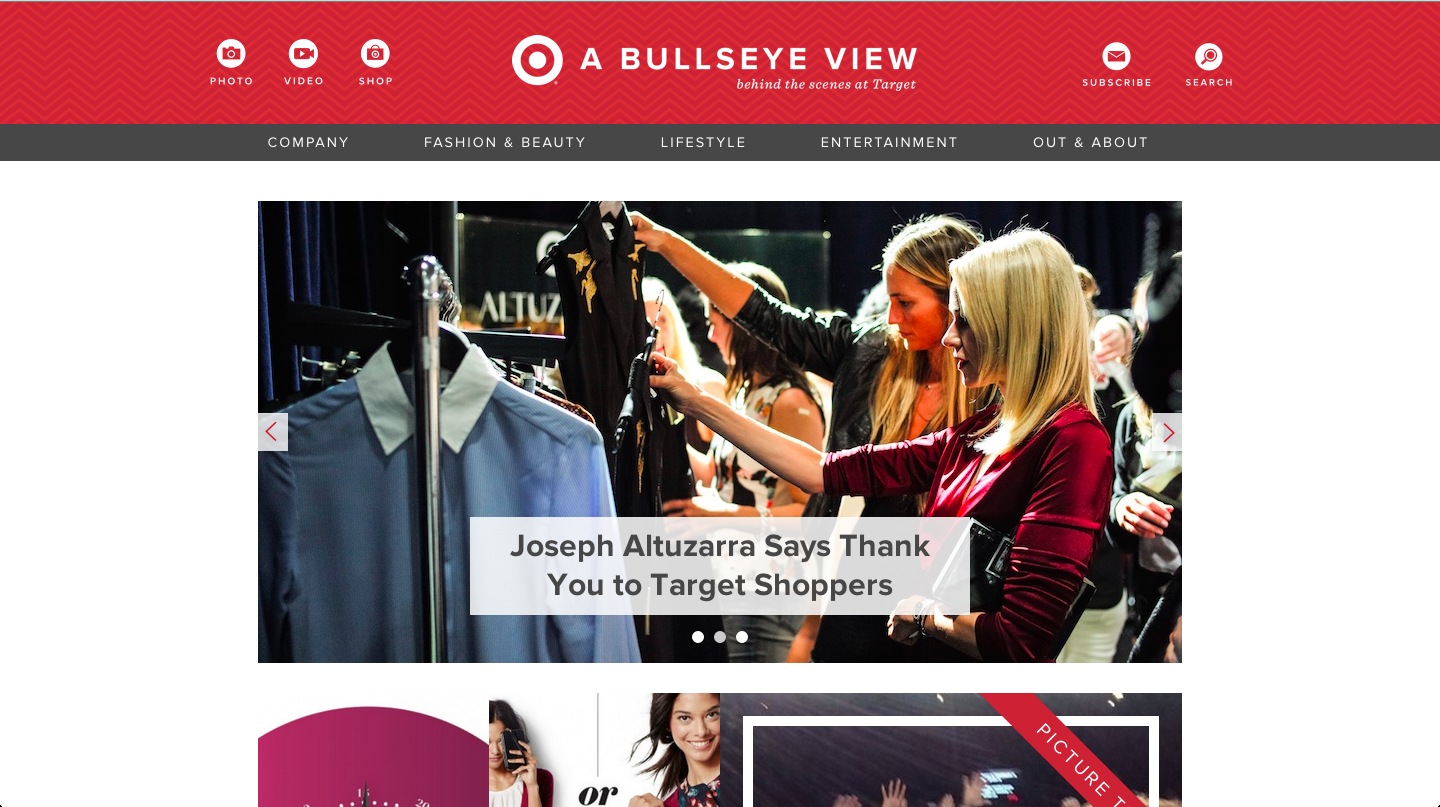 That's where A Bullseye View, Target's very own original company news site, came in. The media landscape is changing not day-to-day, but minute by minute. First, it was traditional, then social, now native. Who knows what tomorrow may bring? That's why it's so important to stay on top of your game.
"As a team, we talk everyday about what's working and what's not, and we measure like crazy," says Dustee Jenkins.
Digital's not the only thing that's evolving; people are, too. Target shoppers want much more than just what they see on the shelves. They want to know more about the product, what it does, how it compares to its competition, whether the price point is fair, and much, much more. To learn more, they often shop with phone in hand. Dustee Jenkins is on a mission to give them something to find.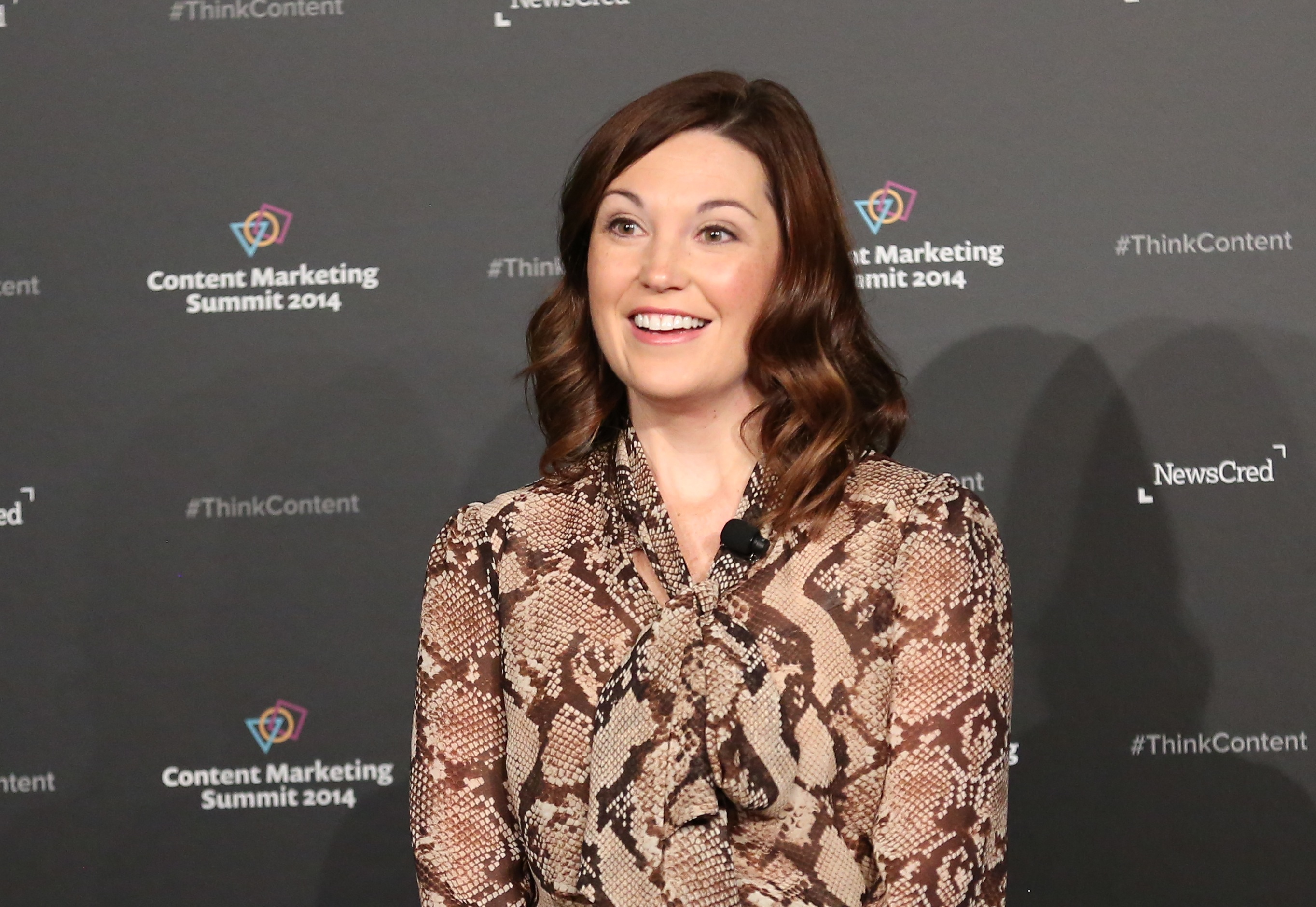 A Bullseye View launched in 2012 alongside Target's Missoni collaboration. After debuting a television commercial promoting the collection, along with banner ads and a social media campaign, the Target team found that they still had a bunch of content to work with, and they didn't want it left on the cutting room floor. "As the world was changing around us, we had to create a hub to tell our stories," says Jenkins. Instead of building up a microsite that would be quickly forgotten once the project came and went, the idea developed into something greater.
But that doesn't mean turning your company site into a dumping ground for all the stuff you can't squeeze in anywhere else. Curation is still key, and a closely monitored editorial calendar is crucial. Most Bullseye View content is evergreen and some stories sit in the top five for months and months. They're the ones to pay attention to. Ask yourself, which stories stick, and why? Remember, no matter what:
"There has to be a story behind it. Otherwise, it's content, and content is just a bunch of noise."
Today, A Bullseye View has flourished into a site brimming with original, informative, and inspiring content revolving around happenings at Target shops, offices, and beyond. Every week, officers from across company departments check in to see how certain stories have been performing so they can better plan for the next round.
"Our best performing posts are about tips," reveals Jenkins. "Skincare, beauty, baby products… Any time we can tell someone how to do something, those posts do really well, and, low and behold, a lot of the time users click-through to purchase." A Bullseye View even features something called a Cosmic Cart, which easily pops a product into a user's shopping cart on Target.com when he or she hovers over it.
"A Bullseye View is really just a landing page," says Jenkins. "It's about what we do with the content and how we can drive people to the page." Target's philosophy? Take risks and don't be afraid to fail. Even when you do, Jenkins warns against giving up on the first try: "If you test something once and it doesn't work, you don't really know if that's it. Test twice, three times, and if it still doesn't work, then walk away."
Anastasia Dyakovskaya is a writer, editor and creative consultant from New York City. When she's not writing for NewsCred, she's developing copy and editorial for brands and tech startups. When she's not working, she's likely behind the camera or planning her next adventure. Follow her @worldinquestion.
Originally published on Sep 23, 2014 8:07 PM