"Ask a Content Marketer" is a new column on NewsCred Insights where we answer your questions about content marketing. Got a question? Email us at success@newscred.com or reach out on Twitter @NewsCred and we'll find the appropriate expert to answer. We won't include your name or company without your permission.
Q. How can I secure budget for my content marketing program?
A. Content marketing is high on the radar of brand marketing executives. According to Gartner, the top focus for a majority of marketers in 2018 is content creation and content management. The spotlight comes as content has emerged as the primary engine driving all marketing, from events to email to personalization to paid media.
Data has shown that content powers the customer journey; the average person reads 11.4 pieces of content prior to making a purchasing decision, according to Forrester. This means that marketers need a steady output of content that they can distribute across channels to engage consumers. The content must span the customer journey – from awareness to purchase – and be optimized for each stage (e.g. awareness content must be SEO-optimized so it'll rank well in search so people can find it).
Personalization will play an important role, as customers increasingly expect content that feels tailored to them. Yet, Gartner also notes that marketers underestimate the amount of content needed to create successful personalization efforts.
So how can you secure the budget necessary to help your organization satisfy the growing need for content? Start by showing your company's leaders why content marketing programs need a robust funding plan.
As a former brand marketer, I know what that process is like. Here are my top five tips for getting your content marketing budget approved.
Show them the money.
Connect the dots between what you want content marketing to accomplish and the metrics you will use to prove ROI. Metrics can include improved site traffic, newsletter signups, requests for more information, and increases in average order value or in customer lifetime value. (Use our measurement framework to map that out.) Ensure that your goals and KPIs are aligned with the results your company's leaders want to see.
Detail the efficiencies you will create.
Demonstrate how a scalable, repeatable content marketing plan will help your company coordinate content efforts and create marketing campaigns that are far more efficient. When marketing teams launch integrated campaigns with a big rock piece of content at the center, it can drive major ROI at all stages of the buyer journey.
In addition, it's likely that several groups in your company are currently creating similar content, or content that doesn't ladder up to your brand's marketing priorities. A unified content marketing strategy can align all those disparate pieces.
Build a network of internal supporters.
Schedule road shows or brown bag meetings and help as many stakeholders as possible understand how your content marketing program will benefit them. This includes product owners, but also the global players whose help you will need to be successful at content marketing, including IT, social media, CRM, regulatory, and legal teams. Benefits can include helping stakeholders reach their business goals, or in the case of legal and regulatory, creating a time-saving process for approving content.
Start with a minimum viable product (MVP).
Don't try to boil the ocean. Kick off with a program, goal, or timeline that you can achieve in a single quarter. Once you have results that prove success, take them to your stakeholders and make a business case for more budget and resources.
Use content marketing tactics to get buy-in.
Walk the walk! Distribute content showing how competitors and like-minded brands are already using content marketing to drive engagement, sales, and efficiency. Find examples in the NewsCred Top 50: Best Content Marketing Brands of 2018, or these stories about brands leading the food, fashion, and insurance industries.
Additional resources: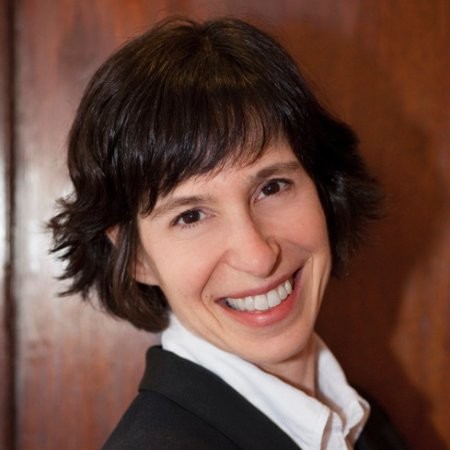 Robin Kamen is an expert in digital content monetization, with more than 15 years advising global brands on all aspects of digital strategy and content marketing. She has a broad portfolio of success linking content marketing to ROI for companies that include Condé Nast, Seventh Generation, Citibank, and Pfizer. Her specialties include commerce, personalization, and change management. Contact her at Robin.Kamen@NewsCred.com.
Originally published on Apr 25, 2018 1:00 PM, updated Apr 26, 2018