The highly anticipated Content2Conversion Conference is coming up next week, and among the star-studded lineup of speakers, Celia Brown – SAP's* Senior Director of Content Marketing, Customer Engagement & Commerce – will be delivering a seminar titled "The Social Newsroom: How to Win the Moment."
According to Brown, working together as marketers and journalists is more important than ever, which is why she's invited Managing Editor of The Future of Commerce Amy Hatch to add a journalist's perspective to the discussion. Here, in an exclusive Q&A with NewsCred, Brown shares some of what's sure to make for an inspiring and enlightening presentation at the conference on February 18th.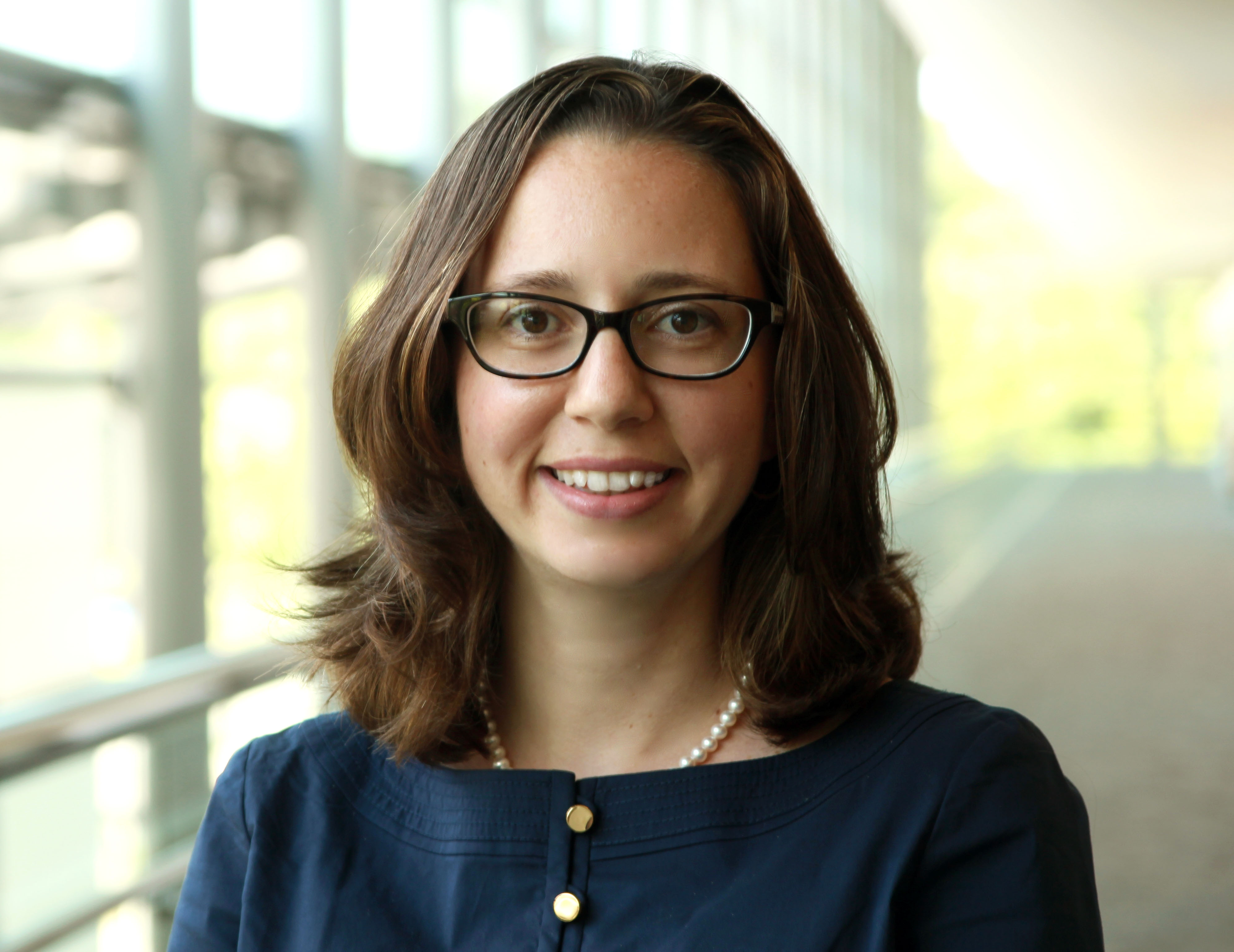 What are the most important lessons marketers can learn from journalists and vice versa?
One major difference I noticed a few years ago when I started working more closely with journalists is that we had very different approaches to developing a story. As a marketer, my instinct was to build the story first and then find credible sources to validate it whereas journalists tend to start with the source and take a more exploratory approach. Now I realize that both techniques are equally valuable in creating good content. I go in to an interview with my brand agenda in my back pocket but also keep an open mind in case the dialogue takes an unexpected turn. One never knows when the next big story might be just around the corner.
Marketers have perfected the art of storytelling over the past decade and now we need to take our content game up a level and look at it through a journalistic lens. Ann Handley explained it best when she said, "Brand journalists bring a reporter's sensibility to your content – an editorial approach to building a brand."
So much of content marketing is directed at consumers – what is a unique challenge that goes along with marketing to businesses?
Remember when Oreo tweeted "Dunk in the Dark" during the Superbowl? That was a simple yet elegant stroke of genius. Will B2B ever "dunk in the dark?" Perhaps, but it's not very likely. We generally have to work a lot harder to "win the moment" given the complex and extensive sales cycles in our world.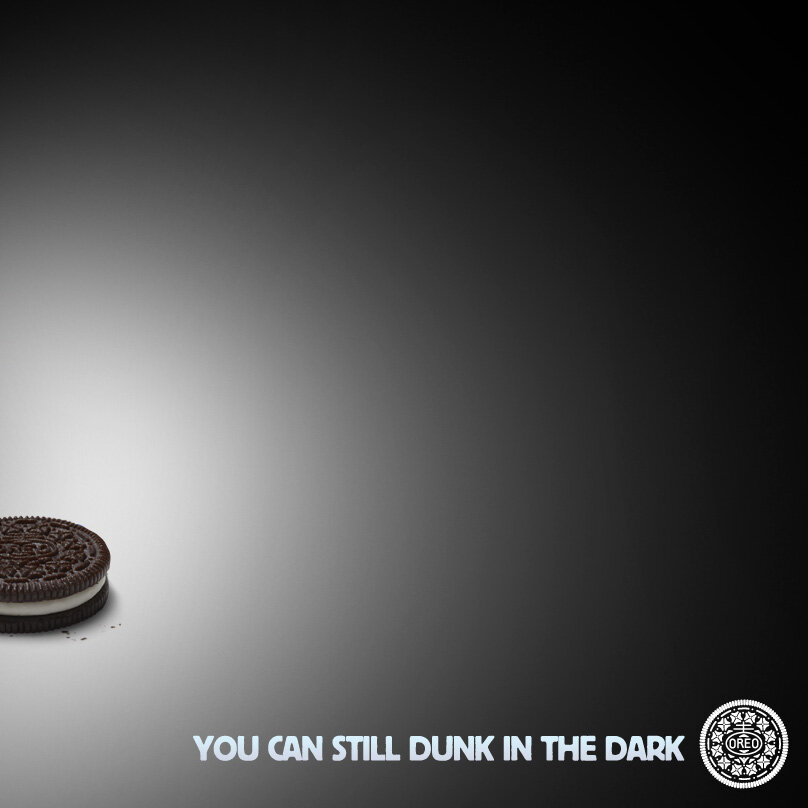 Our content has to be smart and persuasive in order to successfully shift our customers' mindset and rethink the way they are currently doing their jobs. When that content can also be entertaining and interesting, it's a home run for B2B brands.
What's your editorial philosophy as Managing Editor of The Customer Edge?
The mission of The Customer Edge is to deliver inspiration and education to the customer-centric business leaders and practitioners who aim to break down traditional communication silos between lines of business and reinvent the customer experience. As Managing Editor, I focus on pushing my contributors to think beyond the ways in which businesses are utilizing technology today and imagine the most extreme and exciting possibilities for the future.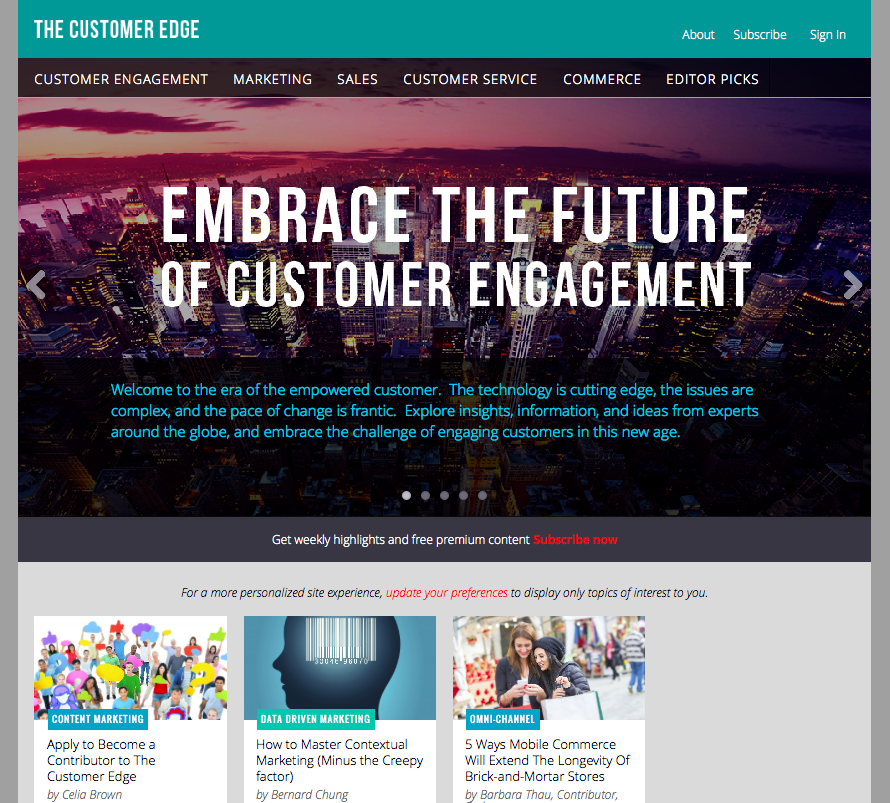 In order to provide a diverse set of perspectives to our audience, The Customer Edge is supported by a robust influencer marketing program as well as a social newsroom. On any given day, we offer our audience exclusive content from the thought leaders they admire most, POVs on news that impacts their jobs, and research and stats that will support them in initiating change within their own organizations.
How do you define a social newsroom?
70% of purchase decisions are made before a buyer reaches sales. In an era when self-educating buyers are scouring the internet for information before forming a buying decision, before even consulting your brand, how can you not get out in front to tell your brand's story? And how do you breakthrough the noise to ensure that your brand story is the one that successfully resonates with your customer?
The key is creating smart content that is equal parts timely, relevant, and interesting. 
The social newsroom is not about identifying a trending topic and contributing to the collective noise. By driving marketing with a newsroom approach, any brand can create content and campaigns that resonate for their audience here and now. The magic of the social newsroom happens when three things align: the brand agenda, the audience's agenda, and the news, of course. When a brand can add something insightful and new to the dialogue – that is when you successfully "win the moment."
What would you say is the biggest mistake that content marketers make?
A common mistake that I see content marketers make is investing too early in heavy, expensive content. It's hard to fail fast when you've invested a significant share of your budget and time into a single piece of content.
I prefer the opposite approach – I test my content strategy by putting something "lightweight" such as a blog or short video in front of my audience. I look at engagement levels with that content via my analytics tools and determine if I want to extend that content, perhaps turning it into a series of blogs, a SlideShare, or even an e-book. Success is never guaranteed but this approach has proven to be the best way to decide where to invest my marketing budget and achieve a higher ROI.
Can you share a few of your B2B content best practices, particularly with regards to speeding up publish time and finding the right ways to tune in to your audience? 
Once your social newsroom is up and running with the right tools and resources in place, rapid and responsive content development is key. While we aren't media companies with a room full of reporters at the ready, we can still put quality content into the market fairly quickly.
Just recently, I noticed a surprising (and delicious) topic trending with my target audience: Girl Scout Cookies were being sold online! I wanted to jump on the story quickly so I revisited a few thought leadership blogs we had published recently on best practices for e-commerce and consumer goods companies and curated a collection of "8 Commerce Tips for the Chief Digital Cookie Officer." Ideation to publication was under two hours thanks to the social listening and content discovery tools I have at my fingertips.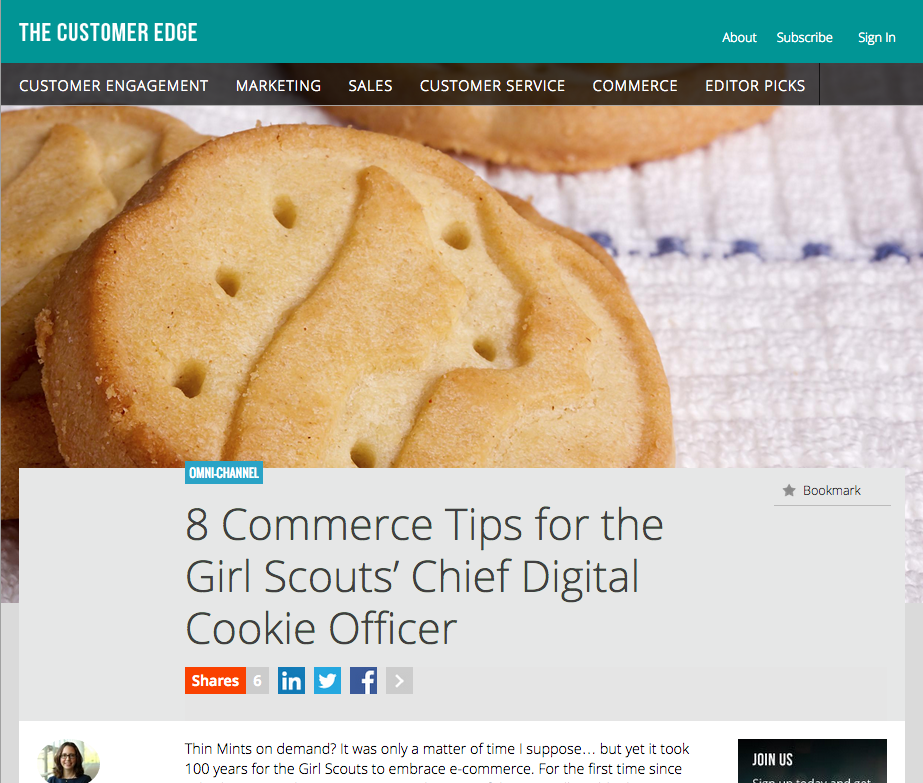 Catch Celia and NewsCred's Head of Strategy Michael Brenner at Content 2 Conversion (#C2C15) next week!
*Full disclosure – SAP is a NewsCred Client
Anastasia Dyakovskaya is a writer, editor and creative consultant from New York City. When she's not writing for NewsCred, she's developing copy and editorial for brands and tech startups. When she's not working, she's likely behind the camera or planning her next adventure. Follow her @worldinquestion and at www.worldinquestion.com.
Originally published on Feb 13, 2015 12:15 PM