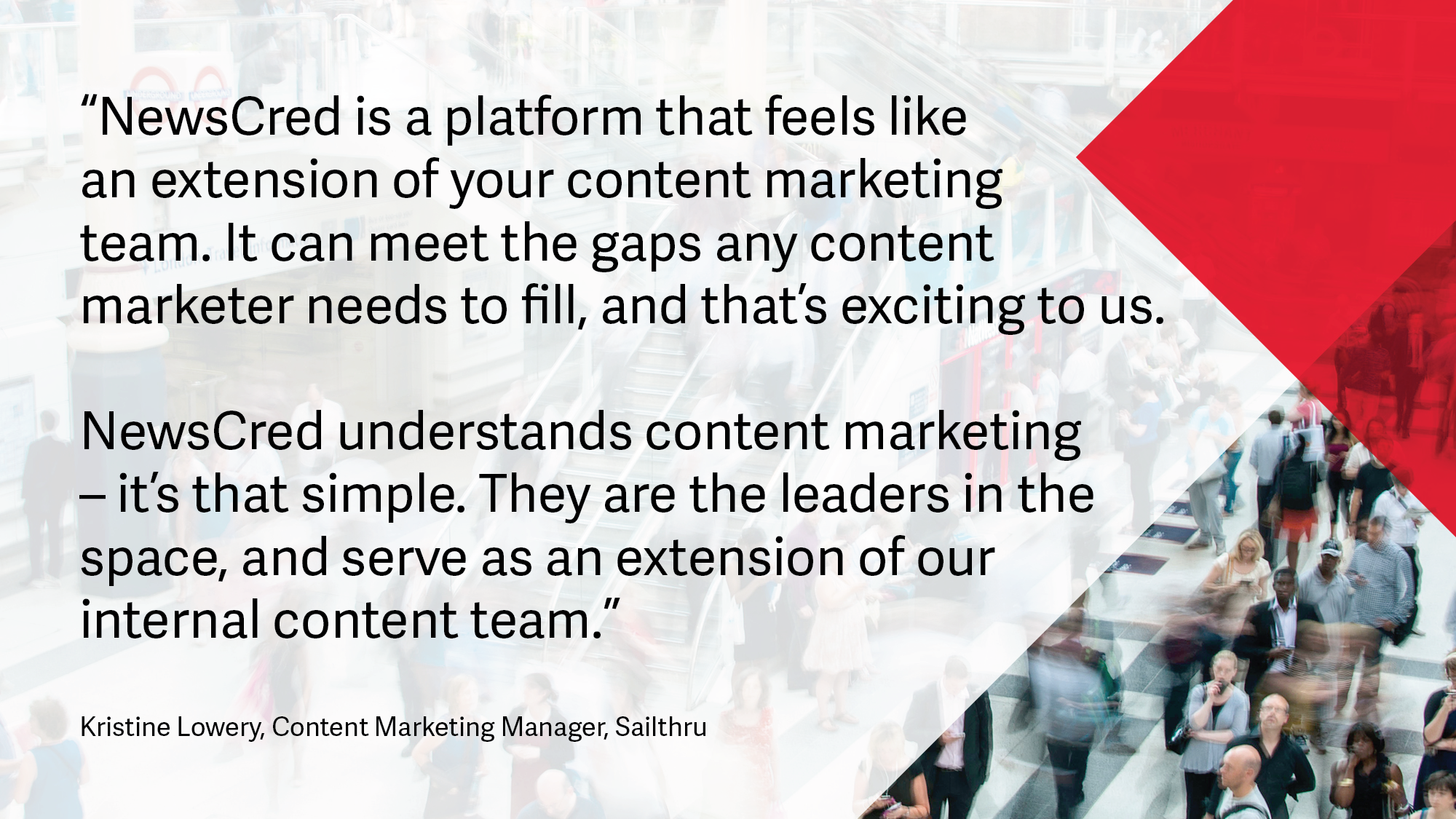 Executive Summary
In 2013, NewsCred helped transform Sailthru into an industry leading content hub for savvy marketing professionals.
Utilizing NewsCred's licensed content services, Sailthru expanded their content offering on their blog, covering topics such as marketing automation, personalization, and consumer engagement.
As Sailthru and NewsCred's partnership entered its third year, traffic and engagement has continued to perform and a second content hub is in the works.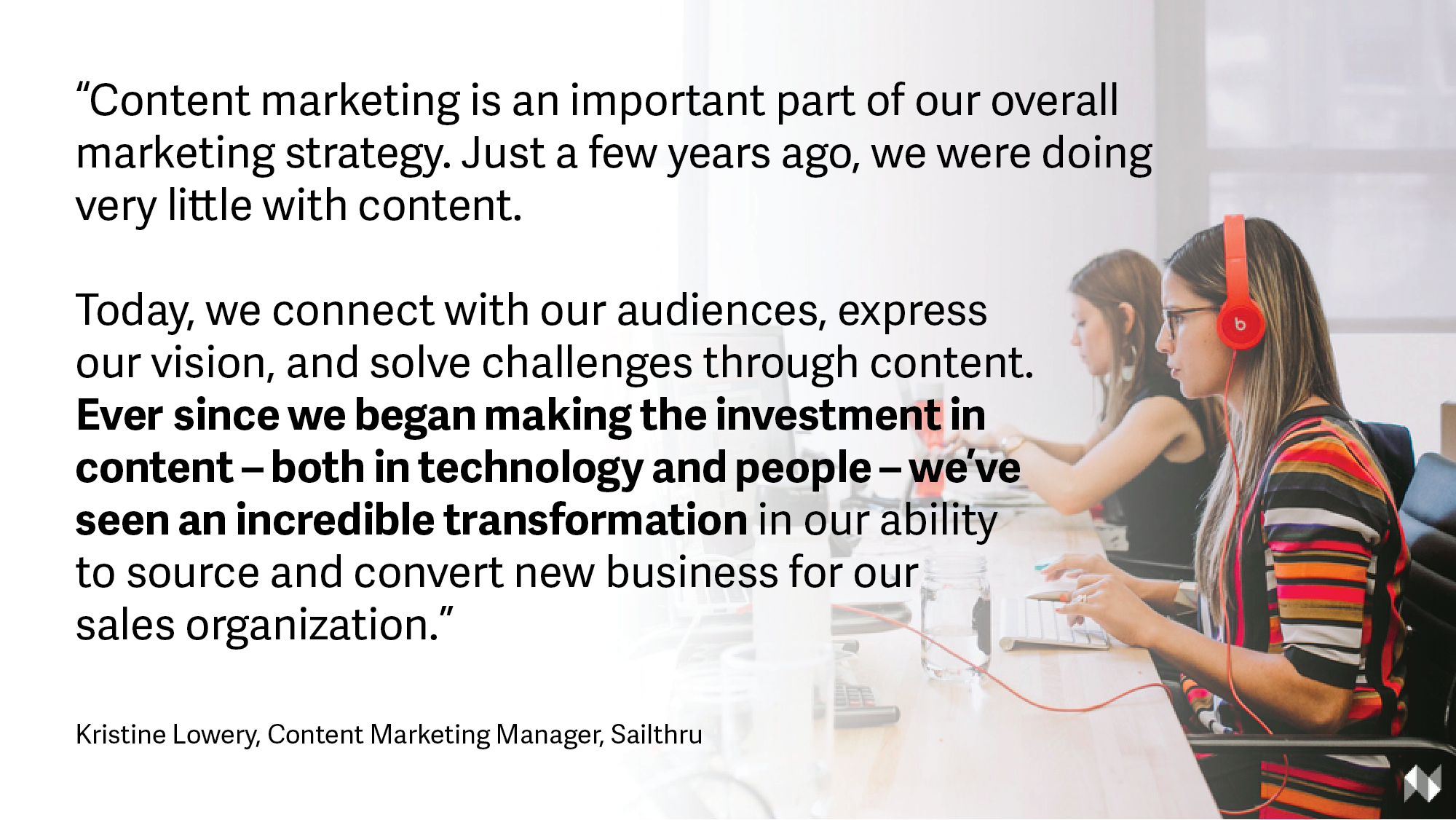 The Opportunity
Image: Sailthru LinkedIn
Sailthru is one of the most robust marketing automation platforms in the industry, helping brands build relationships with consumers across personalized, omni-channel experiences.
Powering more than 400 e-commerce and media brands, Sailthru sought to create a thought leadership and inbound marketing portal with the help of NewsCred to expand their content offering, better manage their editorial calendar, and engage their audience – all while operating with a small team and limited budget.
The Solution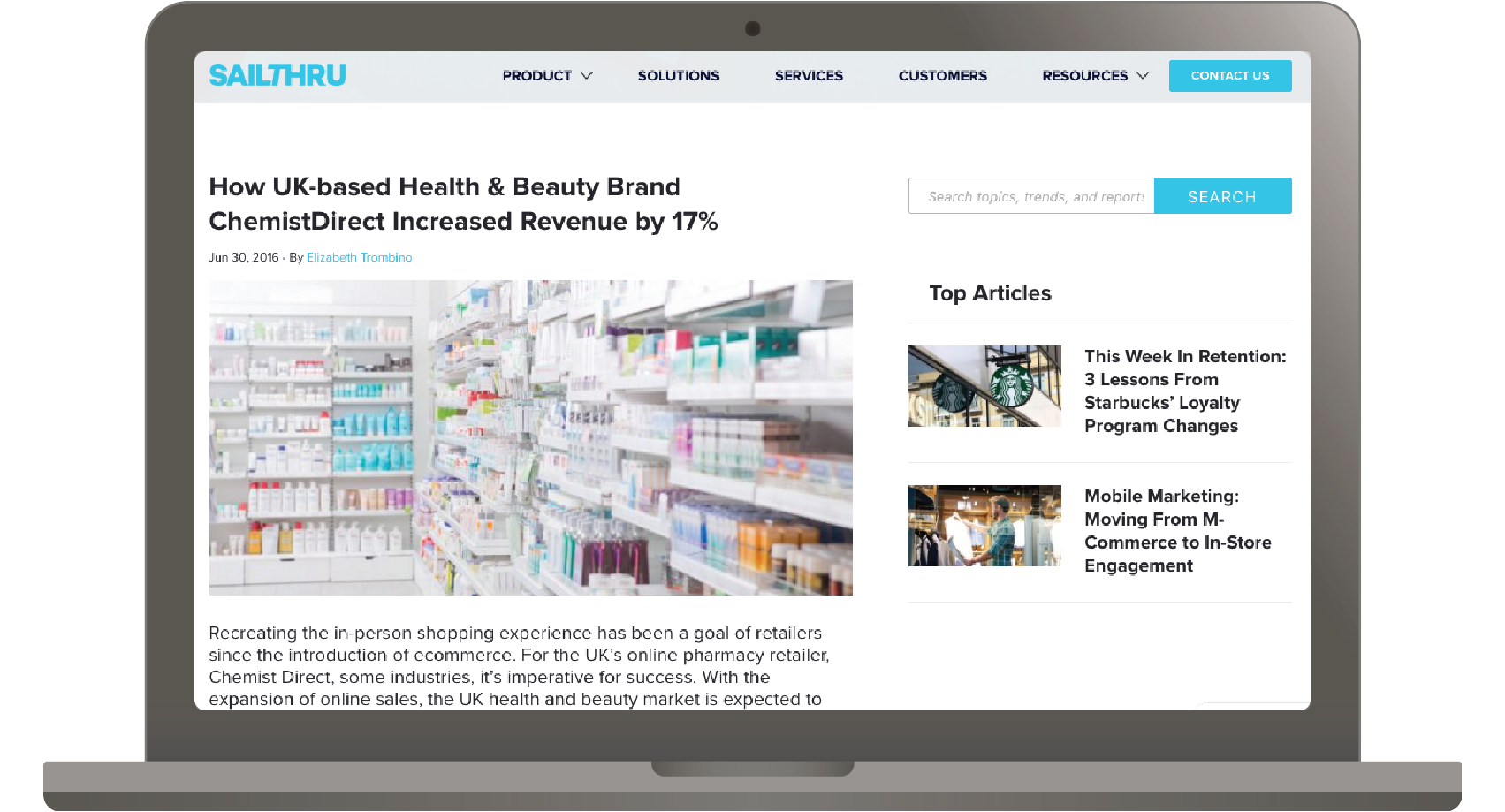 Image: Sailthru Blog
In April 2013, Sailthru teamed up with NewsCred to jumpstart the Sailthru blog, a content hub on industry-leading insights as well as thought leadership on marketing, personalization, and the future of big data. By utilizing the NewsCred publisher network, Sailthru was able to scale their content creation with quality, relevant pieces that their audience craved.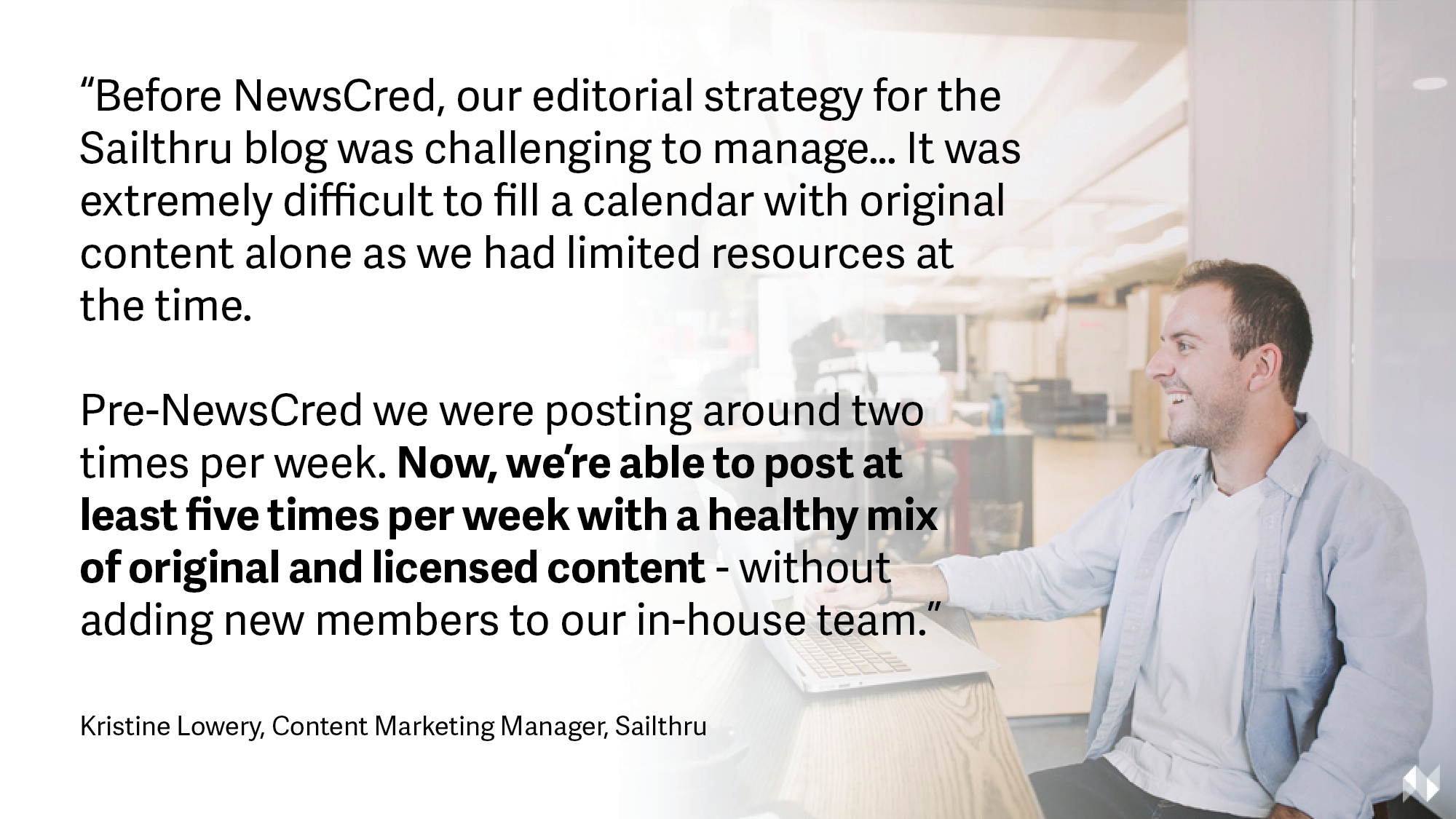 How we did it
Access to the world's best, compliant content offering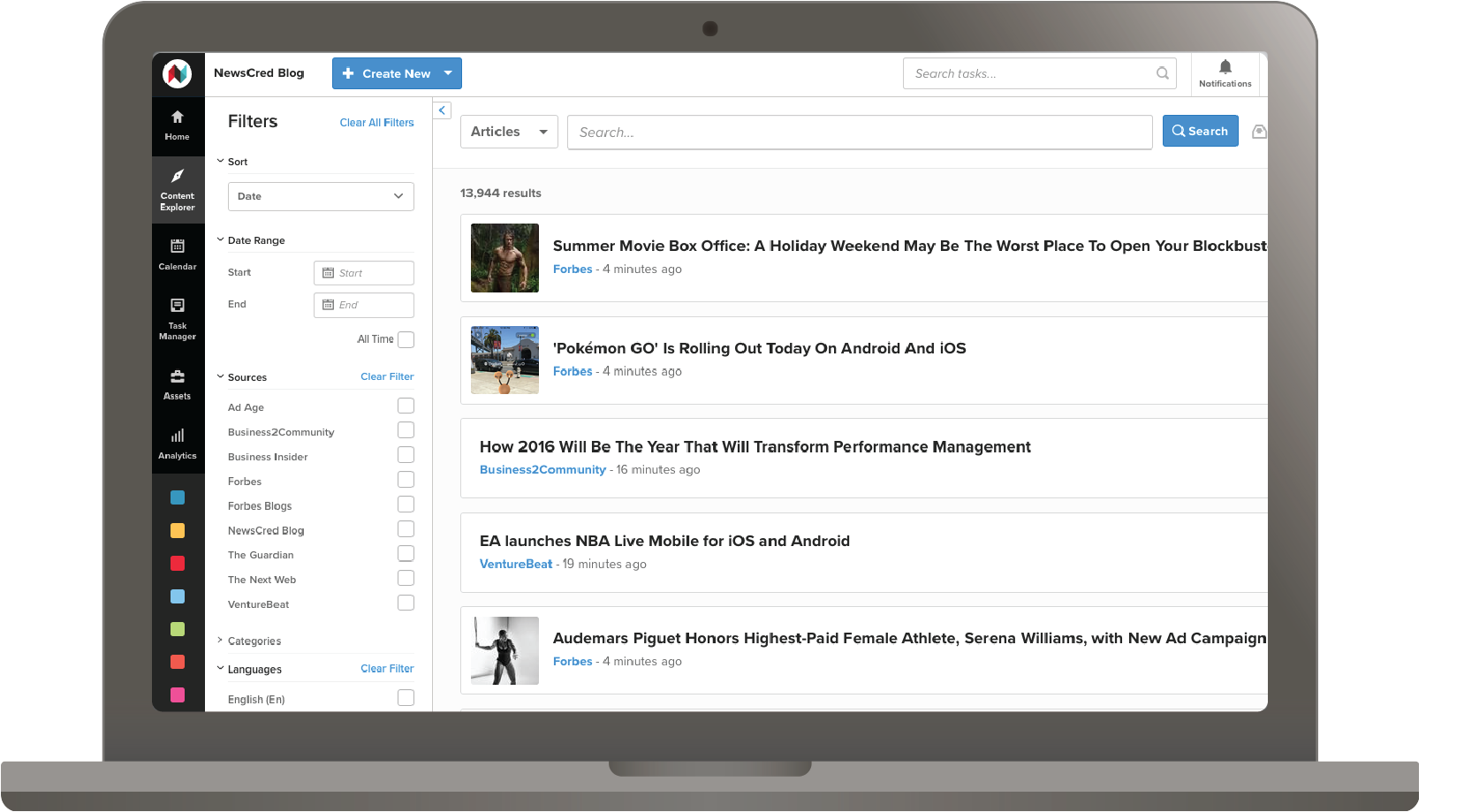 In order to build a sustainable content strategy, Sailthru utilizes licensed content from several leading sources, including Business Insider, Forbes, Washington Post, and Business2Community. Available exclusively through the NewsCred platform, licensed content allows Sailthru to continue the conversation with their audience across email, social, and web in between original content creation cycles. They increase their publishing cadence while still driving traffic back to their blog.
Sourcing Content + Maximizing Resources
Through NewsCred's platform, Sailthru is able to source relevant licensed content that serves as a complement to their original blog posts. The system allows Sailthru to streamline their entire content distribution process, saving time and effort by collaborating with a dedicated NewsCred member as an extension of their in-house content team.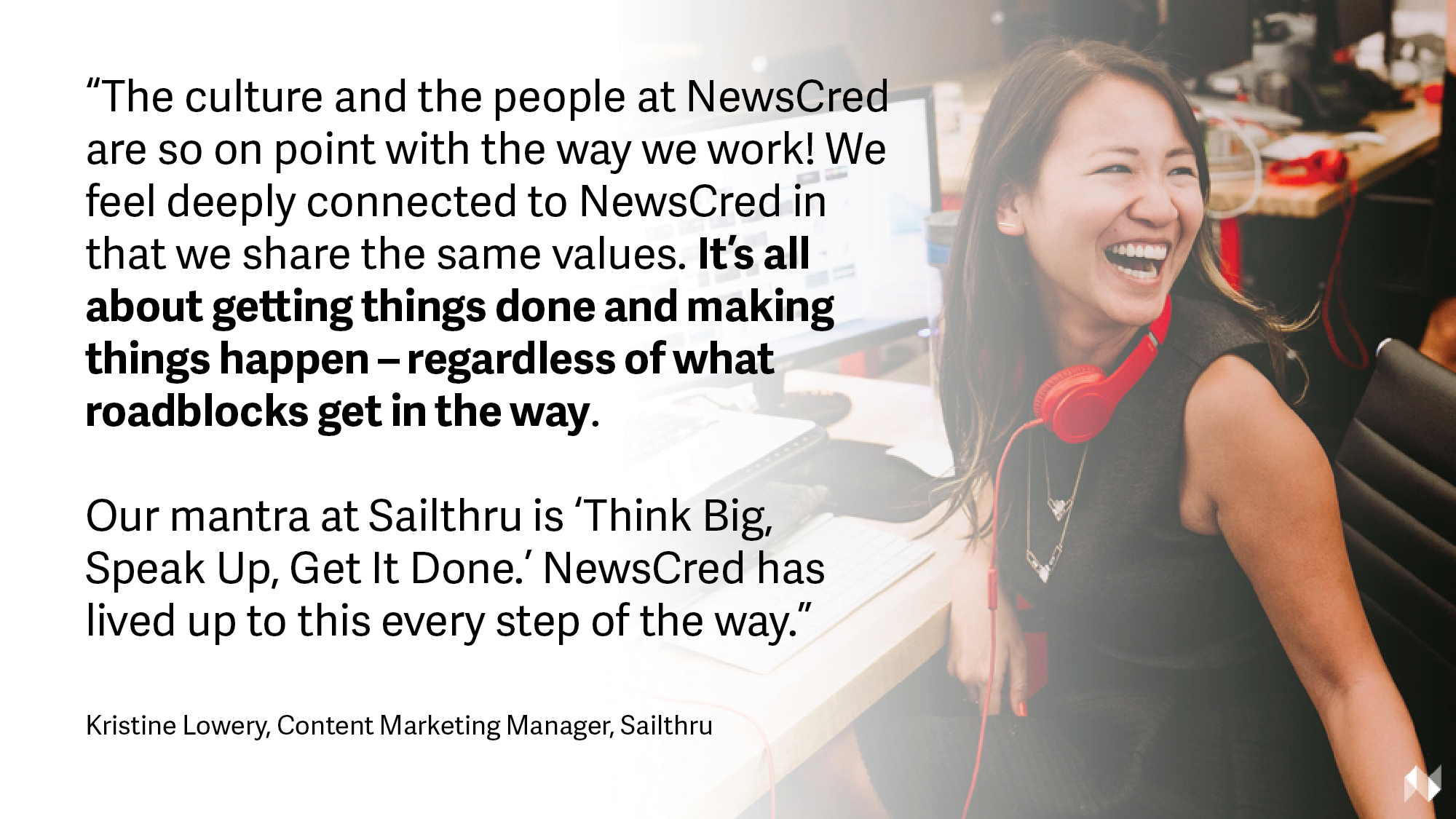 The Results
Today, Sailthru is one of the leading small business content hubs, delivering consistent, ongoing valuable information and providing relevant content to their target audience in order to earn their business and loyalty. NewsCred plays an important role in Sailthru's overall content marketing efforts, allowing them to establish themselves as the leaders in their industry.
As Sailthru entered its third year of its partnership with NewsCred, they continued to see an increase in traffic and engagement on the blog. Q4 2014 versus Q1 2015 results include: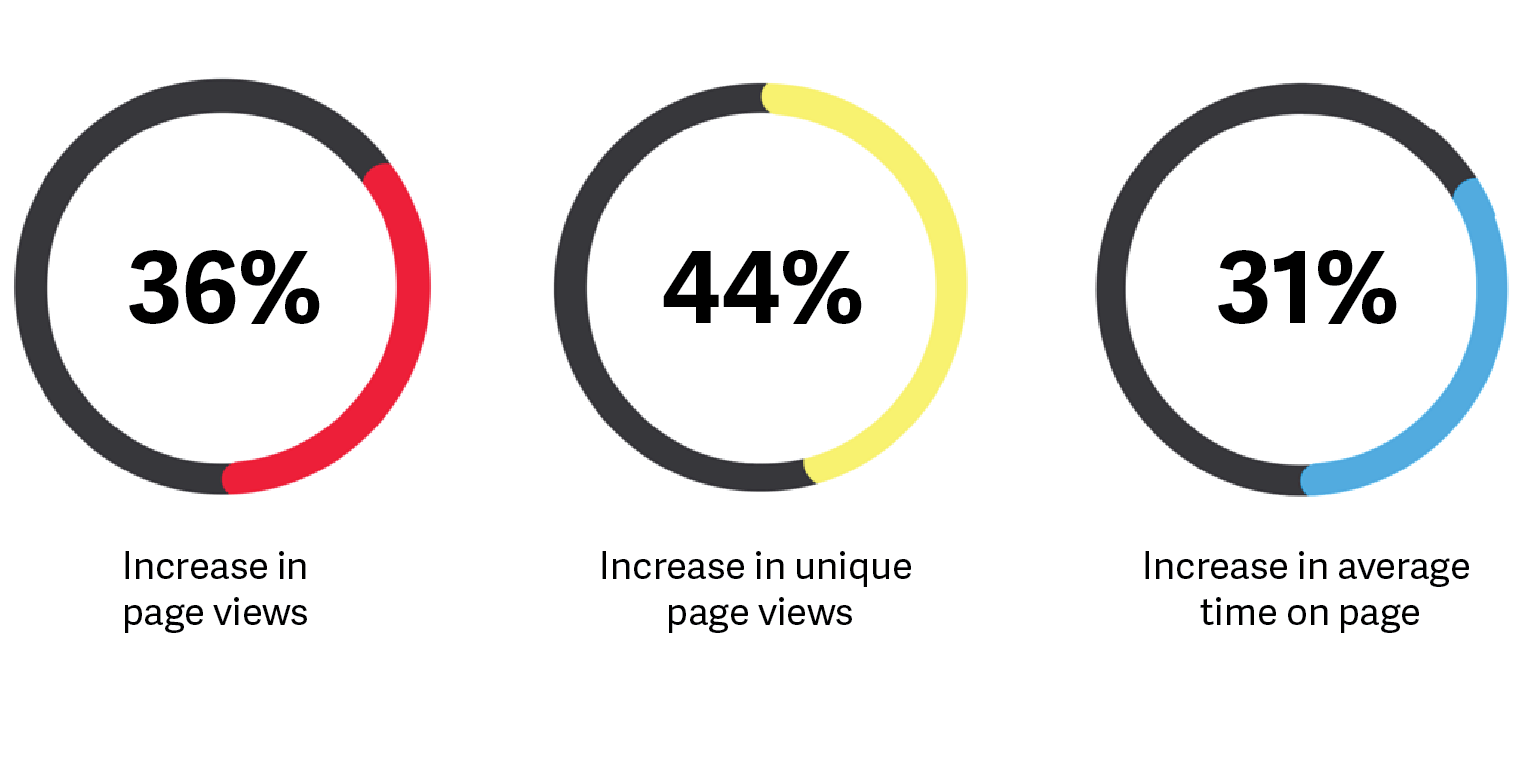 Continued Success
Sailthru's immense success has facilitated the need for a second thought-leadership destination aimed at mid-market marketing professionals. For this second hub, Sailthru will be using NewsCred's editorial curation services to source relevant content that speaks to the voice and message that resonates with their audience.