Every day, NewsCred works with the world's best brands to solve their biggest content marketing challenges. Without fail, the conversation at some point always turns to SEO (search engine optimization).
SEO is a major factor in achieving content marketing success: 75 percent of search engine users never click past the first page. And 85 percent of users ignore paid ads and focus on organic search results.
If you want people to find your content, it has to rank highly in search engine results. Yet, this remains a struggle for content marketers. Creating content that's true to a brand and ranks at the top of search engine results is hard.
A NewsCred Case Study: How to Improve Content Marketing with SEO
At NewsCred, we know this struggle firsthand. We, too, have to win with SEO to ensure that our content marketing is effective. That's why we've focused on finding that fine balance between producing high-quality content and optimizing it for SEO. We've found that sweet spot where our content remains true to our brand, while ranking well with search engines and driving engagements and conversions.
We want to teach you everything we know. NewsCred has successfully improved our content marketing through SEO tactics, and we'd like to show you how you can tailor our best practices to fit your own program.
Join Us For Our Webinar on Wednesday, November 29th
In this upcoming webinar, we'll show you how to improve your content marketing with SEO while still creating high-quality, trustworthy, useful, interesting, and remarkable content.
We'll walk you through:
The four pillars of SEO success.
How to measure SEO effectiveness.
How to create content that drives conversions and sales.
We'll show you how we:
Use SEO to achieve our highest traffic months on our content hub, to date.
Create cornerstone content to improve SEO rankings.
Optimize our content strategy to produce content that performs.
Measure our SEO results to know they're performing.
The Details:
What: Live webinar
When: Wednesday, November 29, 2017
Time: 1 PM ET, 10 AM PT
Where: This event is a 30-minute webinar – no need to step away from your desk!
Who is presenting? Your NewsCred experts: Matt Covi, SEO Lead, and Heather Eng, Executive Editor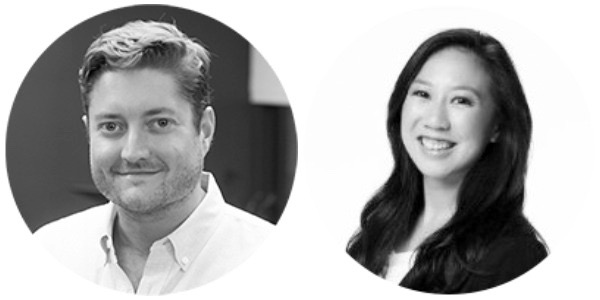 Register: Reserve your spot here!
Any questions? Reach us on Twitter @NewsCred.
Kathy Mammon is NewsCred's Senior Director of Demand Generation.
Originally published on Nov 14, 2017 1:12 PM, updated Nov 29, 2017