At their talk at the 2014 #ThinkContent Summit, Dell's Managing Editor Stephanie Losee and Forbes' CRO Mark Howard discussed how Brand Journalism became a dirty word despite emerging as a lifeboat for the journalism industry. "There were a lot of great journalists who lost work because the economics of the newsroom didn't work anymore," said Howard discussing the inception of Forbes' Brand Voice, "Stephanie and Dell were early partners." Losee hates the term "native advertising." "Don't we name things for a living?" she joked. "Can we all agree to stop using that word? I hate it so much." Losee came to Dell in 2012 and described Forbes' then "Ad Voice" as the "first playground for my work."
Howard notes that around 2010 a "tremendous amount" of journalists went on record that Forbes had sold out. "They thought we were ruining it for everyone," he said. "Then in 2013 the same journalists are writing, 'This is tremendous!' and 'New business models have emerged!' but it was not easy."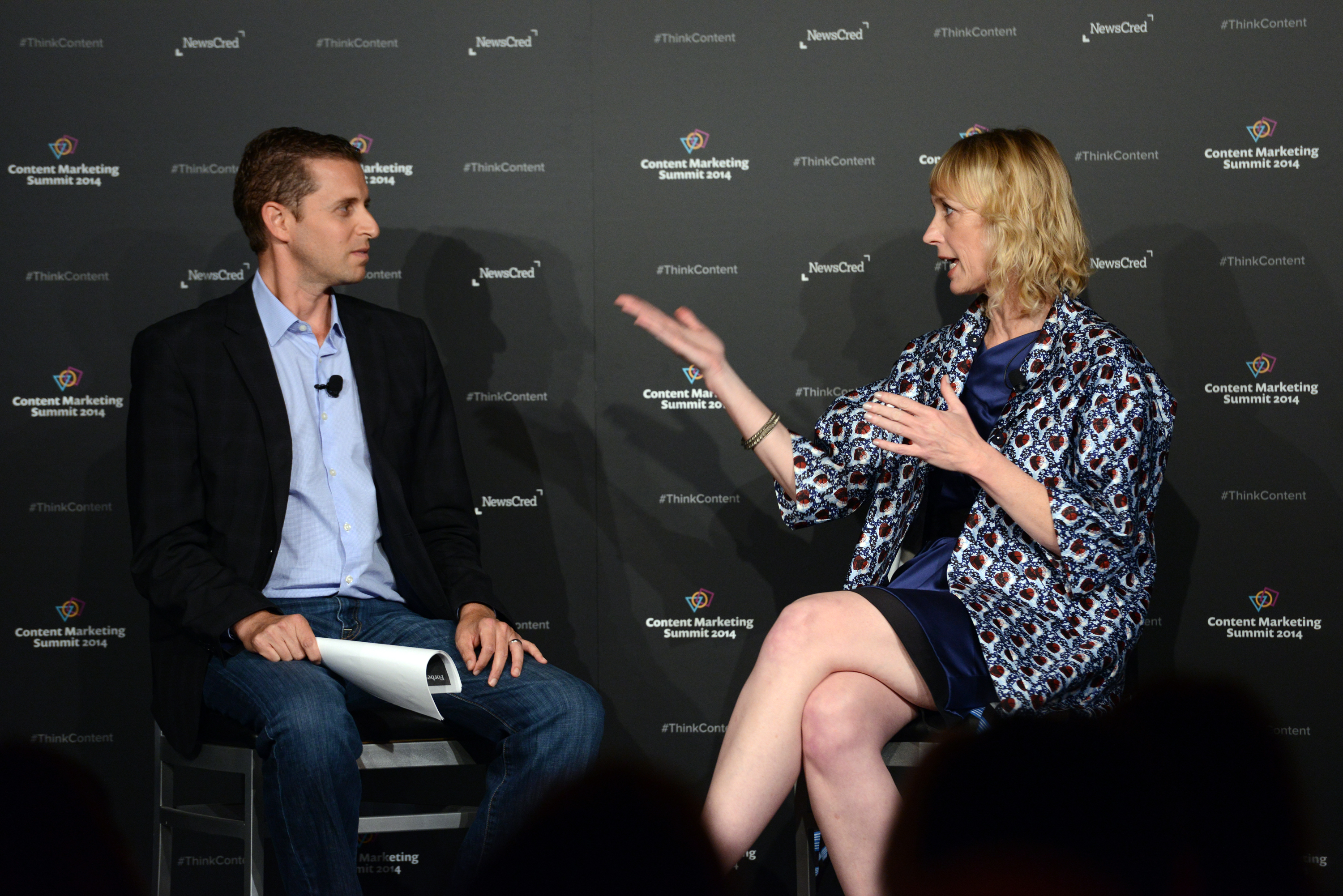 Dell also blazed their own trail by creating the first NYT native ad (sorry!). Losee worried the headlines would read "Dell Brings Down The Grey Lady," but the criticism ended up focusing on why such an established editorial brand was paying for ads in the first place. "It's amazing how fast this conversation changes within a single engagement," she noted, adding that the initial NYT ad, "was a three month project that paid for itself in 48 hours."
In terms of creating this content, Losee said, "We're staffed up but we aren't hiring tons of journalists. We have a smaller team of marketing people who are editors that do strategy and execution, and we use an array of agencies – like group SJR – who re-jobinate tons of journalists, directors, and artists." Artists like Wendy Macnaughton whose drawn infographic that appeared in Forbes for Dell was named best infographic of 2013. "It's the first time branded content has been affirmed as traditional by publishers," said Losee, adding that despite being "fuzzy science," there are many ways to measure ROI, including industry recognition.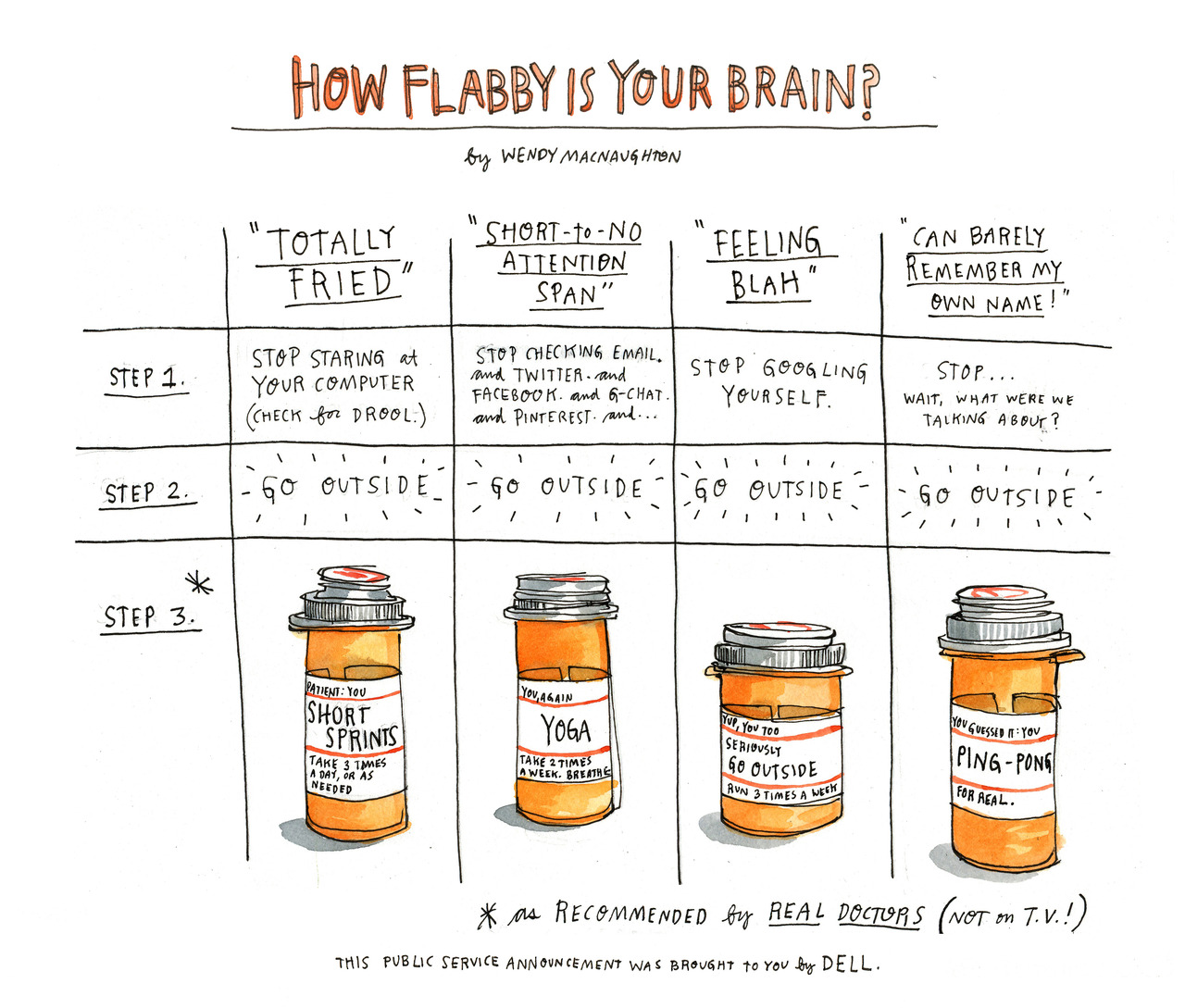 Howard noted that what we're building at NewsCred, "answered so many questions about how do you bring all these metrics together? Increasingly we're seeing people need to connect to performance-oriented metrics," he said, noting Forbes is beefing up their own metric dashboards. "Bringing transparency to that process lets us have a productive discussion. How do we not just set the strategy but evolve to see how people are engaging and how content is being responded to? Mapping not only the content engagement but the audience is a major trend moving into 2015."
Losee and Howard both agree in the importance of labeling brand content – no matter how good it is. "We want the reader to understand this is a piece of branded content, even if they just find it in our social feeds," said Howard.
In terms of creating content that is less about the brand and more about what the audience actually wants and needs, Losee says her CMO Karen Quintos, calls her: "an artist in the middle of engineers." Losee has the chops to back up her content decisions: "I was at Fortune for eight years, I've written books, and I think it's really helpful when you have a CMO who has both sides of that brain. She has to justify herself to the CEO but she knows if we don't do what we do best no one will respond to it. I love at this point in this career, I don't have to say 'trust me because I know I'm right!'…I love doing what feels right to me, what I've done my whole career. When we measure it and we see our content rising above leading publisher's content that feels good – but if it's on page two of search then we know we have work to do."
Watch the full session:
Amber van Natten is the Managing Editor at NewsCred. 
Thank you for subscribing!
Our best content will now come straight to your inbox.