Google just re-launched Primer, their bite-sized learning app for marketers. Primer covers a variety of topics relevant to all marketers, from content marketing strategy to SEO, to social media marketing and AdWords. Google partnered with marketing experts (like NewsCred) to create the lessons, with each expert contributing from their specialty. New lessons roll out every week to keep it fresh, and it's an easy way to brush up on your marketing skills instead of scrolling through endless photos of cats and babies in your free time (but with about the same time commitment). The app also works offline for all of you commuters and data hoarders.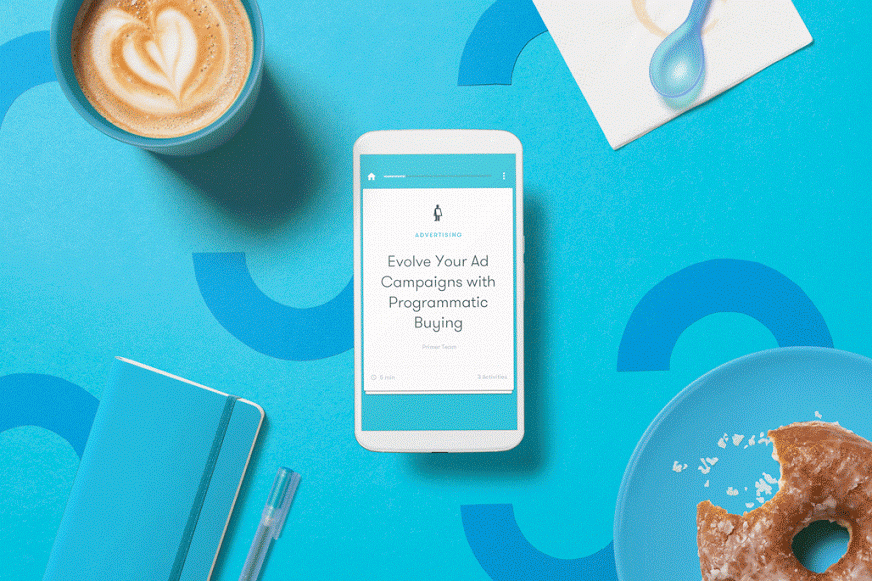 We chatted with Hope Friedland, Content Lead at Primer, to get the low down on how the app was conceived, constructed, what marketers can expect, and why they should use it.
Tell us a little about your background and how you came to work on Primer.
I've worked at Google for over 5 years marketing various business products, and I've experienced how difficult it can be to juggle the desire to learn new skills with a full-time job and personal commitments.
I was intrigued when an opportunity came up to work with a small team whose mission was to make learning easy, quick, and fun by creating the Primer app. Plus, I could help change the way people learn. If Primer can help teach marketers the latest set of tools, skills and strategies, then more people will have the knowledge they need to do more impactful marketing — while still excelling at their day jobs.
What is Primer and who is your target audience?
Primer is a free mobile app that delivers bite-size marketing lessons that you can do whenever and wherever you have 5 minutes free. It's for entrepreneurs trying to establish their first customers and for brand managers at large corporations who need to know enough to be competitive. What they share is a mindset: ambitious self-starters who see marketing knowledge as a tool to get sharper.
How can marketers benefit from Primer and what is the most effective way to use it?
The best way to use Primer is when you have 5 minutes of free time and you want to do something productive. Two features that are very useful for marketers:
Personalized Next Steps: Every lesson ends with a short activity that helps you apply what you learned and sets a starting point for your company.
Bookmarking and Sharing: Save content to your profile or send it to someone else on your team who might find it useful.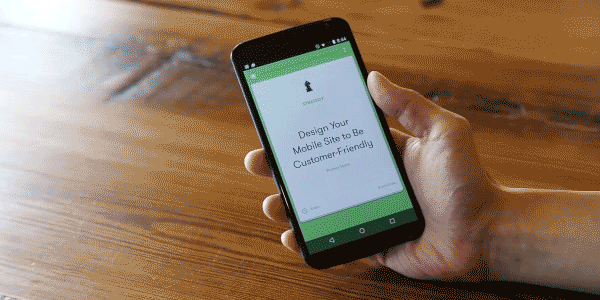 How did Google decide to build an app specifically for marketers?
Primer was inspired by the challenges my colleagues at Google have faced while trying to find time to learn. Over 90% of adults don't spend any time during the day educating themselves. We wanted to build a tool that offers digital lessons that can be soaked up within five minutes – like when you're on the morning train commute, waiting in line for coffee, or in between meetings. Primer should help you keep up in today's digital landscape.
Which brands and experts did you collaborate with (besides NewsCred) to build lessons?
We find the best explainers for each subject. In addition to our own experts, we're working with a handful of industry leaders including Ryan Holiday and Avinash Kaushik and brands/companies like Stanford d.school, Upright Citizen's Brigade, and Elite SEM.
What do you think are some of the best/most interesting/most relevant lessons on Google Primer for marketers?
The best thing about Primer is that we provide introductory lessons about a wide range of marketing topics. Here are a few personal recommendations:
If you work at a small business you might like Make Email Marketing Your Inbox Secret Weapon so you can work on building a base of potential customers. (Did you know that 91% of people check their email inboxes everyday?)
If you are a brand marketer then check out Evolve Your Ad Campaigns with Programmatic Buying to help demystify programmatic media buying.
If you're interested in learning what "mobile-first" really means, take a look at Design Your Mobile Site to Be Customer-Friendly and Keep Mobile Users Engaged In and Out of Your App.
And if you're at all in charge of tracking metrics, we have 3 lessons from Avinash Kaushik about tracking acquisition, customer behavior and outcomes using digital metrics.
Lastly, keep an eye out for lessons about design thinking and growth hacking in the next few weeks.
Marketing is such a broad term these days – how did you decide what types of lessons were relevant?
We knew we wanted to start by covering the foundations, but then expand into more complicated topics and complex ideas. We also talked to our users to see where they struggled and what they wanted to learn, and determined which topics would have the most impact for our users.
What is the goal of Primer?
The goal of Primer is to make it easy for entrepreneurs and marketers to gain the skills they need to keep up in today's fast-paced industry. It's for people who want to grow a business, advance a career, or simply build professional skills.
What advice do you have for brands who are considering building an educational app?
A lot of our lessons were actually born out of our own learnings. Whether you're researching, strategizing, or launching a mobile app, make sure you:
Create a product that people want or need. This means you need to have product/market fit, even if it turns out that you have to pivot or make sacrifices.
Pay attention to user experience and onboarding. People stop using 95% of apps within a month and use 20% of them only once. This means your app has to keep people interested and coming back from more.
Have a clear content strategy. Whether your product is content-based (like Primer is), or you're creating content for an outbound marketing campaign, all of your content should provide value, support your brand values and help differentiate you from your competitors.
You can download Primer now, and stay tuned for NewsCred's lessons arriving soon!
Amber van Natten is Managing Editor at NewsCred
Originally published on Sep 21, 2015 9:59 AM