If you haven't heard of 
Roads & Kingdoms
, 2013 winner of the Society of American Travel Writers' Award for "Best Travel Journalism" site and all-around amazing publication revolving around food, politics, travel, culture, and more recently, branded editorial (better known as high-end content marketing), now is the time to check it out. Especially since it was announced today that celebrity chef and globetrotter 
Anthony Bourdain
 is investing in the publication, and will also be getting his hands dirty as Editor-At-Large, reigning over a new regular feature known as 
Dispatched: A Bourdain Longform Series
.
"This is exactly what I've tried to do my whole career in television: collaborate with smart, talented, creative people who look to do things differently than the herd," Bourdain says of the new venture.
"Roads & Kingdoms is yet more validation that there's a huge, untapped audience out there for smart travel and food and culture related content that doesn't shout at you or talk down to you or boil everything down to click bait or listicles. People travel differently. They eat differently. We want to be there for them."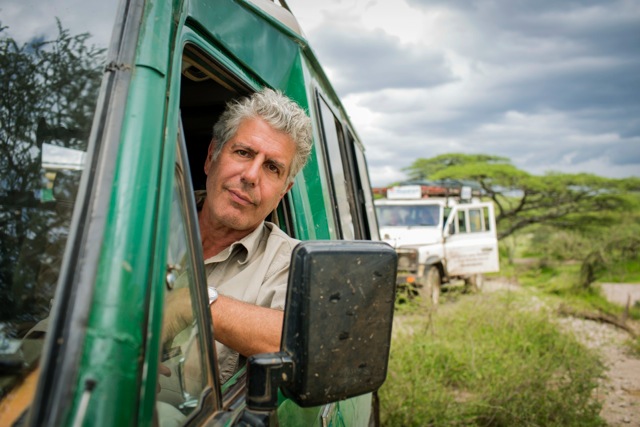 Anthony Bourdain, Courtesy of Roads & Kingdoms
In an exclusive Q&A with NewsCred, Roads & Kingdom's Co-Founder and Chief Editor Nathan Thornburgh – who served as Time Magazine's senior foreign correspondent for almost a decade before branching out on his own – shares what attracted Bourdain to the project and how he and his team have managed to stay true to their mission of upholding true quality standards in their work – editorial and branded content alike.
NewsCred: How did Roads & Kingdoms come to be?
Nathan Thornburgh: I met [co-founder] Matt Goulding through a friend of friend in Mexico City. I was on my way back to New York after getting arrested in Cuba on assignment while Matt was working on a story called "There Are No Nachos in Mexico." It blew my mind that there were journalism jobs out there where you could just go and eat your way through Mexico for three weeks and be on assignment. We were both fascinated with what the other did. For me, foreign correspondence usually ended up with a fairly dry piece by the end of the day, while Matt's stories were all about the kind of sensory experience but didn't have that meaty, world-aware, global intelligence that he really valued on my side.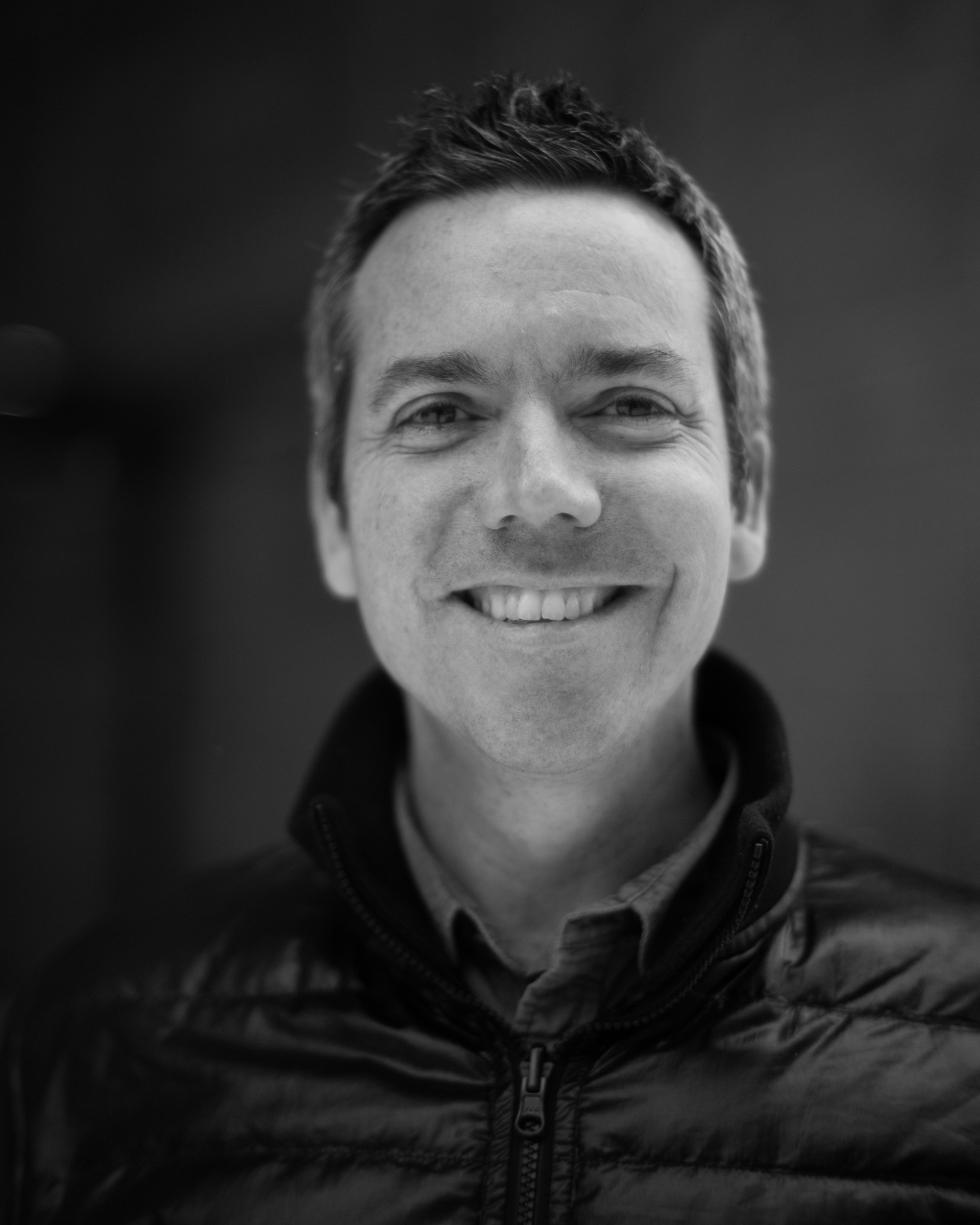 Nathan Thornburgh, Co-Founder and Chief Editor of Roads & Kingdoms
Roads & Kingdoms is about combining both of those things. We started in late 2011 as a Tumblr, which was crazy because we quit really great jobs in journalism. We took our first Roads & Kingdoms trip and went to Burma and stayed in hostels. I went up north and wrote about the civil war and Matt stayed in Yangon and ate noodles 12 times a day and wrote about that. We were testing the voice to see if it actually worked for us and made sense together, and it did, so we grew from there and started our own website. The site launched in 2012 and we did our first brand work that year and started to expand.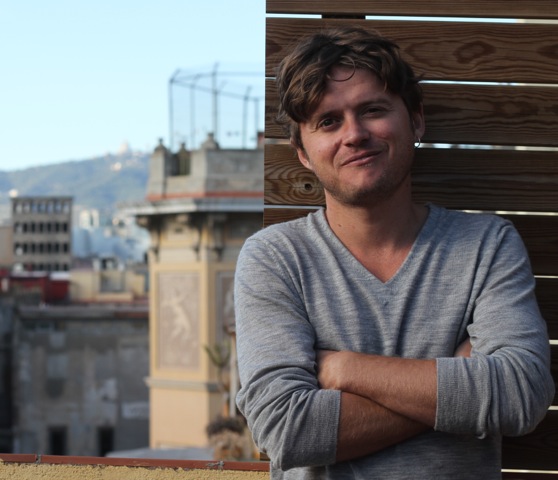 Co-Founder Matt Goulding
Tell me about your break into content marketing, and how you worked to maintain your quality-first focus in a time of so much "content for content's sake."
As we were looking at the ways in which a publication can exist in the world and the value it can bring, we either had to get huge, massive scale on some level quickly or we'd continue to stay really clear about the kinds of stories we create and only do really in-depth writing and reporting while also bringing some of those skills to the content marketplace, to the brand side, and find ways to have them survive and be valuable there.
That's what brought us into the world of content marketing – an understanding that it was a very obvious way to work with brands that we like and are doing things that are in our general sphere while helping support the daily journalism we do instead of doing lots of disposable, inexpensive, rapid-fire content.
What was some of the first branded work you did?
Tumblr was actually the first brand we worked with and they were great. We were already on there, so the editorial team there felt a connection to the fact that we were crazy enough to do these long dispatches from a war zone and publish directly to Tumblr. We came up with a few different projects when we got together and one of them was a year-and-a-half long series called The Far Post that would lead up to the 2014 World Cup in Brazil.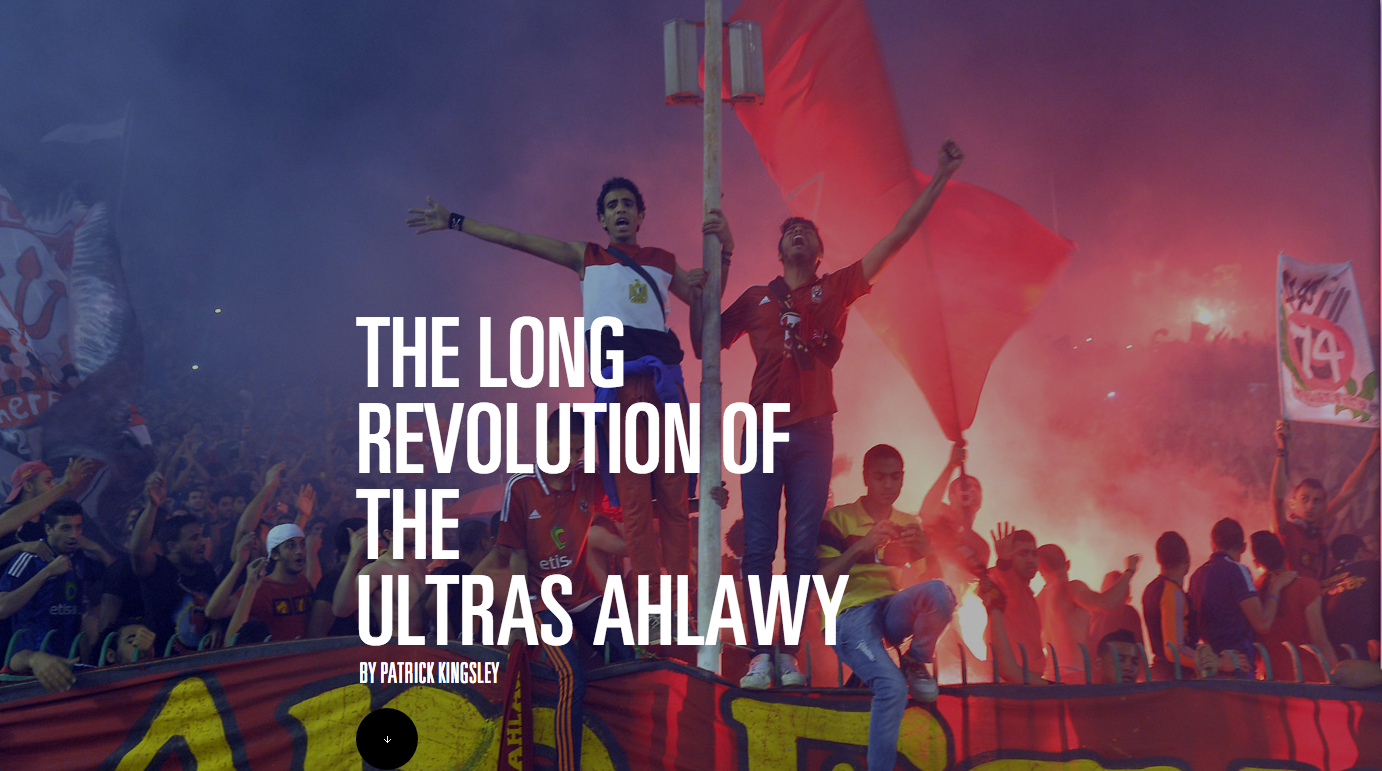 We published with Sports Illustrated and would do these really long, in-depth stories about global soccer culture and basically tell the story of our planet through soccer, which is totally possible. Elections in so many countries can be boiled down to soccer politics. You can describe every kind of high and low and war and friendship and everything in between just by talking about soccer stories and why supporters of one team are consistently aligned with the left.
What were some things you learned from that first experience working with a brand?
Almost as soon as we signed the contract to do the series, the entire editorial department of Tumblr got sacked. It's something that happens as brands try to figure out what their content strategy is. It wasn't long before they got bought by Yahoo!, but Tumblr just decided that they needed to get rid of their entire editorial team and the editorial project. We were lucky that we got to continue to publish them and that the series was funded as well as it was with Sports Illustrated.
Tumblr wasn't an active partner afterwards because their entire content strategy had changed and basically disappeared as they were getting absorbed by a much bigger content organization. That e-mail I got from my contact telling me he'd gotten fired along with his entire team was an early first lesson in how volatile it can be when big brands are moving quickly to try and figure out what they do and don't need to do in the world of content.
When did the relationship with Anthony Bourdain originate?
I'd known him from one of my jobs at Time, which was to edit the "10 Questions" section at the back of the magazine. I was responsible for choosing and interviewing the celebrities each week and most of the interviews were super disappointing because these are people who you respect and admire and when you meet them in person and they're either kind of an asshole or their handlers are assholes. You generally end up feeling really deflated by the experience.
Tony came in and had no entourage, was totally genuine, generous with his time, really well spoken. Clearly just super smart and, unlike a lot of the celebrities that I ended up interviewing, he was exactly who he seemed to be. I had a great feeling about him from the start. When we launched we sent him a note saying, "This is what we're doing, we think it's something you'd like," and he supported us from the onset, sending out a nice tweet or something about what we were doing so we knew he was thinking about us.
How did you guys get from a few tweets to the partnership you're embarking on today?
The first thing we worked on together was a food-obsessed travel guide to Japan, which is coming out in October [Rice, Noodle, Fish: Deep Travels Through Japan's Food Culture]. Matt was traveling there for four months, doing his thing – eating amazing things and meeting incredible people – and he was writing me these e-mails that were just so rich and full of love for what he was seeing and doing over there. I told him he should send those to Tony, who talks about Japan as this place that drives him insane with desire; any chef worth his salt would want to go and spend his last years eating and cooking in Japan. So Matt sent those e-mails to him and Tony, who runs an imprint at HarperCollins, said, "Well, first you just absolutely need to do a book."
That was the first step, and in conversations, he made it clear that Roads & Kingdoms was something he wanted to be more involved in. With a guy who's involved in so many projects, you never know if he's just saying that, so we kind of assumed that he was, but it wasn't like that at all. He's absolutely honest about his level of enthusiasm for what we're doing and continued to follow through. Tony ended up being our first outside investor and is going to be involved in an event series with us this fall while also editing a long-form feature series on the site.
It's your first investment for Roads & Kingdoms, but also the very first investment Bourdain's made, correct?
That's right. This is not something he does. He's not invested personally in any other company. The fact that he's doing it in a digital media company should be heartening for all of us, because I take it as a vote of confidence in digital media, in content and also in what we're planning to do as a business, which includes content marketing. Tony's not going to be involved in the agency side of our business – he's strictly on the editorial side – but the business as a whole is very bullish on the idea of being able to work selectively with certain brands.
Did you try for other forms of investment at some point?
We had a lot of conversations with VC companies but the opportunity to work instead with a single person who stands very clearly for the kinds of things you stand for was irresistible for us. It may be less money overall, in terms of an investment, but it really helps us do what we think is really important in content these days.
Tony likes to say, "It's not always what you do, it's what you won't do that defines you." That's been our approach to publishing as well. We publish one feature a day and they're all reported from somewhere in the world by professional journalists and writers and photographers and they're all in-depth. That's what we do, it's what we do well, and it's what we're known for. We're making the bet that by standing very clearly for a certain kind of content, we can stand out.
What's an example of standout content you've created recently?
We've been working on branded videos with Breville, which is a high-end Australian kitchenware company. Their target audience is people who are really obsessed with high-end, high-gloss food culture, so we ended up doing this short-form video series for them on YouTube called Pro Moves. It's got six New York chefs, a lot of whom we have personal relationships with, and they just give their one go-to move, something they do that is mind-blowing and simple and yet creates the backdrop to a really incredible meal. We had Matt Lightner drying duck out with a desktop fan. Amanda Cohen from Dirt Candy smoking cauliflower on a really heavy smoker in her kitchen, and Floyd Cardo at White Street toasting and blooming spices.
It's a really interesting approach for us to the technique video. We got a director who's a documentarian that we really admire – Kate Kunath – and she shot these beautiful things in black and white, super slow motion. It's incredibly stylish and yet it's essentially a cooking how-to video, but it really stands out from the rest of them. The series got around 400,000 views on YouTube in the first week, so I think it did really great. That's the kind of collaboration we want to have because we know what Breville stands for, we admire the company for what they do, and they trusted us to create something that would fit with that. For me, that's a win-win. 
Why would you say this was particularly successful?
Given that we're also a new media company, to have exposure to their brand channel and to their audience and people who are fans of their product is actually no small thing for us. Those are people we want to reach with our stories, too. So when you have an environment where we can create content for a brand that has a loyal following and they like what we do for that brand, it's an editorial win and an audience win for us as well.
What are some other projects you have in the works during this exciting new venture with Bourdain?
We're working with Google's Dropcam, a live-streaming camera owned by Nest. The camera is actually this beautiful HD stream and it's actually meant to be a security camera, but we said: let's find a way to make it an editorial camera, too. That's launching today as well. It's this page of rotating cameras from around the world. We have one in Zanzibar, one in this incredible Amazonian retreat, one in New Zealand, one above Korea Town in New York, one on the Thames River in London –and they'll come in and out as the day cycles.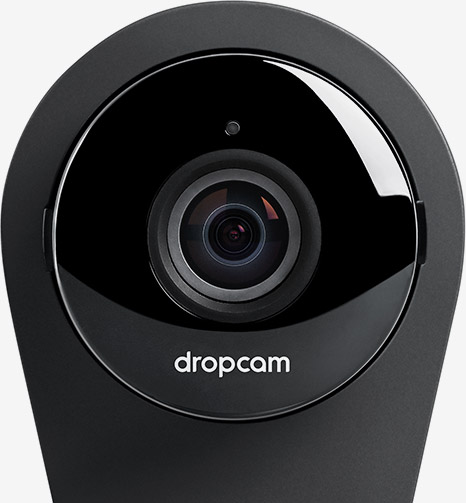 It's a completely novel use for their cameras, but we just saw something that makes a beautiful image and streams really well, so why not try to create an editorial property out of it? That stays really true to our ethos of trying to explore the world in a new and interesting and unusual way, but for them it's also great to have this idea where you can really have fun with the technology that they've worked so hard to build. It's not just this camera that's going to keep watch over your garage to make sure no one breaks in; they've made something that can be really beautiful in a 360-degree global kind of way, so I'm really excited about that.
What have been some major realizations for you while working in content marketing?
For us, the challenge is finding the right partners and people who, on the brand side, are really looking to experiment and push things forward. Not really chasing after eyeballs, but trying to really create lasting editorial and I fully believe those brands are out there. We've found a few of them but we're definitely looking for folks who have that kind of same appreciation for good and authentic storytelling.
We're proud to say that we're a little bit exclusive with the kind of stuff that we can do. Again it's that same thing, even in content marketing: It's not just who you work with, but who you don't work with; it's not what you do, it's what you don't do. Having Tony on board doesn't change that at all. He's always pushing to make sure that everything editorially feels really authentic and it's a lesson that we can take into the brand side as well. If our audience sees that we're just working with whoever's interested and has a large budget, that becomes problematic, and I think that's also true on the brand side. It's important to stand for something, know what you stand for and go after it. 
How can other brands push the envelope while trying to build solid, niche content?
One thing that has served us well is realizing that you're really competing against the best of the Internet, always. Every time we publish we have to be able to compete with that story against the New Yorker or The Atlantic or an amazing video put out by MediaStorm. It feels a little unfair sometimes, but the Internet has flattened all of it into one opportunity for a reader or a viewer to spend their time. We've taken that as a challenge to try to be as high quality as possible and to make sure that people are rewarded for coming to our site.
Don't be afraid to have very high standards. Our main thing in terms of content is to know what you stand for, and editors help. Editors are the only answer to that. They hold the line, essentially, and at Roads & Kingdoms, that's the absolute key position. We've hired a few editors who are amazing and they understand what we're going for and the highest praise that I can say for them is that they know immediately if something is a Roads & Kingdoms story or if it isn't. An assigning editor is a hugely valuable position in any content organization.
Any last words of content wisdom?
In-depth storytelling is still alive and has a really appealing role in content. Algorithms will not make that not so and we think that the partnership with Bourdain's gotten a wide audience and wide recognition by him just being himself. That's a tremendous vote of confidence for us and a reassurance that just being yourself and trying to do that well actually works in content. People gravitate towards that. It's important for brands to really be themselves and find that voice and not worry too much about the marketing side. It seems like there's a new kind of trend or metric popping up everyday and it's easy to feel like you're just playing catch-up.
When I talk to a lot of CMOs, it's like, what are we supposed to be chasing now? But the ones that are really good at it, and who consistently impress me, are people who just take a very long view and say we know what we're about. We know exactly how we want to tell stories and we're going to go out there and try to do it. It seems fairly distraction-free. They're not worried about the latest thing with viewability or programmatic. It's more like cavemen around the campfire technologies – just telling stories and having them be really good. 
Anastasia Dyakovskaya is a writer, editor and creative consultant from New York City. When she's not writing for NewsCred, she's developing copy and editorial for brands and tech startups. When she's not working, she's likely behind the camera or planning her next adventure. Follow her @worldinquestion and at www.worldinquestion.com.
Originally published on May 27, 2015 1:00 PM