Owning my own recruitment company for over six years has been one of my most proud accomplishments. I enjoyed the diversity of my clients, the challenges of running a business, and the ability to establish a culture from the ground up. During these years, I never imagined finding an organization that could top the company that I built and give me a reason to move on from my own business and go back in-house. Such a company would have to be a very unique organization where going to the office each day would not feel like work. To be honest, I really didn't think such an organization would ever exist. Until I started working at NewsCred.
From the second the elevator doors open at the NewsCred office, there is a certain energy and appeal that is impossible to ignore. The buzz, electricity, and excitement that bounces from wall to wall compels everyone to not only come in, but not want to leave. While you could ruminate about how a company can cultivate and create such a feeling forever, we have actually found at NewsCred that making this happen comes down to one simple ingredient – our people. The high caliber of our employees, each of whom are incredibly committed, passionate, and driven to build the business, can not be missed. Ultimately, getting to know the NewsCred employees and their passion for the company is what motivated me to join. I've been lucky enough to witness time and time again the people of NewsCred reinforcing why it is such a unique organization.
So many companies love to tout strong corporate cultures as one of their key differentiating factors. How many start up sites have you visited with the same roster of photographs, perks, and what seems like a competition for who can boast about the most "fun" atmosphere possible? It all can seem like a parody or an episode of Silicon Valley before too long. In my experience, company cultures are not something that can be described, documented, or constructed. Culture is something that is actually lived. At NewsCred, our culture is our team. It begins and ends with the people who work here.
We have always skewed on the shy side about our culture. We aren't the first to boast or brag about all of the amazing things that our teams do. But today, I'm here to start to share our story. Our culture is our strongest asset as a company and we believe that the best way to attract the right people to help us continue to build our company is to explain and describe what culture means to us. We are always looking for the best talent in this space to join our organization and to become part of #TeamNewsCred and hopefully we can explain what exactly that means.
We take the way that we work so seriously that you can actually read our version of an "employee handbook," which is available for anyone to read on our site here. What makes this document unique? It is open sourced for every employee to contribute and edit. If someone reads something they disagree with, they'll call it out. We edit, modify, and ultimately improve this document as a company and as a team. Through this process, every single employee's voice can be heard. This document provides a truly authentic glimpse into what matters at NewsCred and how we work as a team. Ideals ranging from compassionate behavior, optimism, transparency, and keeping family first are all incredibly important to us and are described in detail in this living document.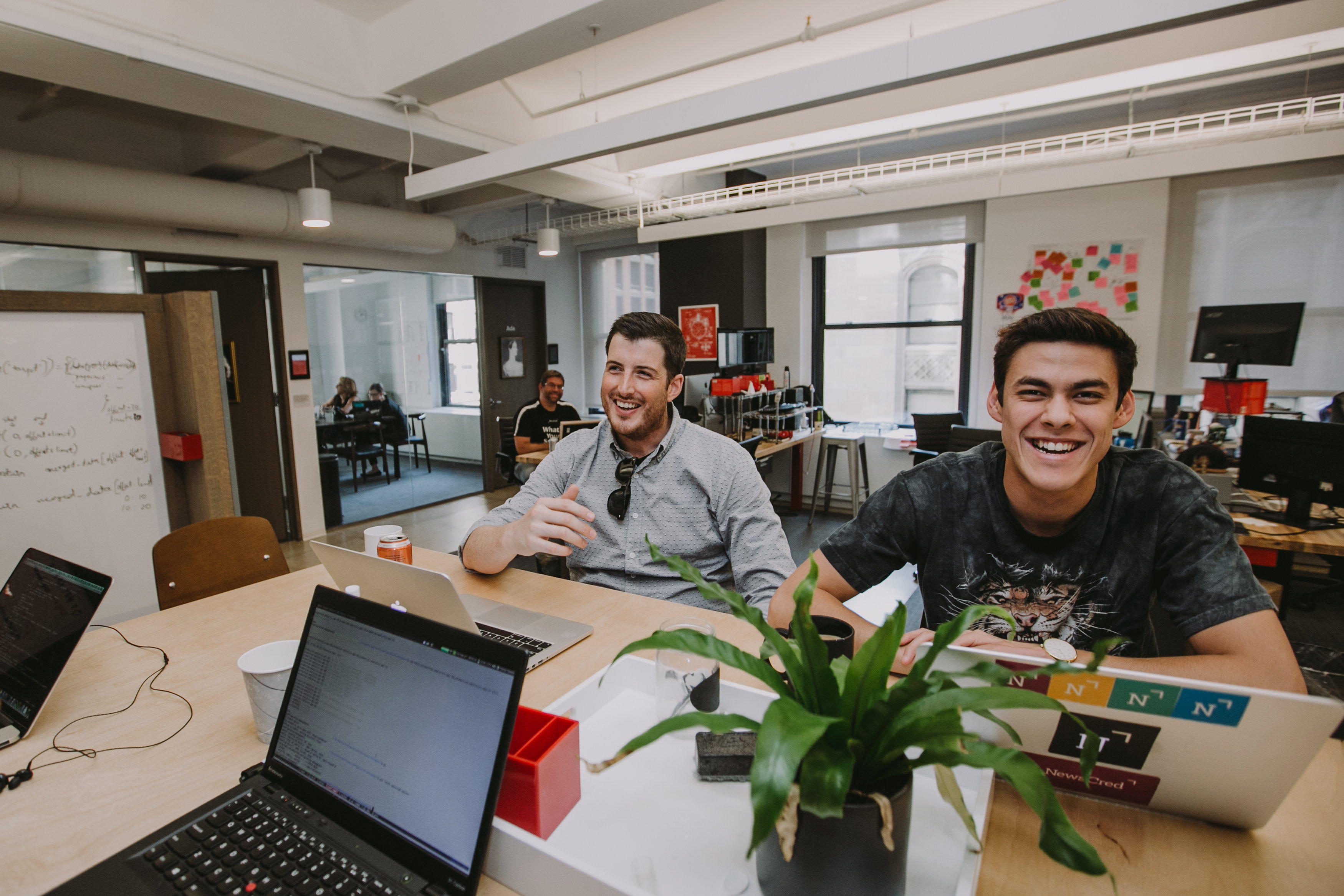 My early months at NewsCred have brought this document to life and I am constantly surprised and inspired by the daily encounters I have with our team that prove that these are more than just words. For example, during my very first week at NewsCred, our weekly happy hour was a 90's themed celebration complete with Oregon Trail, Street Fighter, Pop Rocks, and Mario Kart. We have a weekly happy hour, so the idea of gathering as a group and having fun wasn't what was particularly surprising. However, seeing how every single employee not only attended, but had such an amazing time, sincerely showed that people don't come to work because they have to – they are here because they want to be.
Beyond fun and celebrations, NewsCred also truly values and invests in its employees personal and professional growth. Our mentorship program for at-risk young adults to help them improve job skills and expand professional potential really stands out to me. We also have a "lunch and learn" series on topics ranging from understanding your stock options to how to buy a home. All of these have been put on by fellow "NewsCredders" simply for the benefit of their coworkers. Pretty epic stuff.
At the end of the day, NewsCred is an environment where anyone can make an impact. Our founders remain passionate and fight to hold us to the highest standards. Not just as engineers or marketers, but holistically as people. To me, this is the best way to think about our culture and how we enable our employees to be a part of something special. We have always followed these practices, but are only now beginning to share more about this externally. Ultimately, I believe that what attracted me to NewsCred will attract others who should be here and join #TeamNewsCred.
So what is #TeamNewsCred? It's our battle cry. It's our opportunity to show the world the values and culture that we all are lucky enough to have and live every single day. We are excited about sharing the many diverse stories of the people who make up NewsCred via our social channels. It's our chance to not only show the pride that we have working in a company that offers us so much, but also our chance to show others a different way to build a business culture. Follow us on LinkedIn, Instagram, and Facebook as we begin to share what #TeamNewsCred means to us.
Josh Graber is the Head of Talent Acquisition at NewsCred. 
Find more relevant content in these topics
Thank you for subscribing!
Our best content will now come straight to your inbox.