It's hard to believe it's been more than a year since I joined NewsCred. Time flies when you're having fun, and it helps that we're doing some trailblazing work in the marketing space. The last year has been the most inspiring, energizing, and rewarding experience for me. I am truly proud of what we have accomplished.
As I reflect on the last year, I can't help but feel grateful for NewsCred's unique culture, which is rooted in a set of common values. I am especially thankful for one that keeps us going, even during challenging times: teamwork. Our value of "teamwork over brilliance" speaks to how we work at NewsCred. We win and lose as a team. We get more satisfaction from shared accomplishments, rather than individual success.
At this year's ThinkContent New York, NewsCred CEO Shafqat Islam delivered a keynote on how marketers should focus on working better together, using the simple yet powerful concept of "team of teams." The idea is that rather than working in hierarchical and functional silos, teams would be more effective if they were organized as a network of small, agile, cross-functional teams that are trusted to make the best decisions and execute autonomously.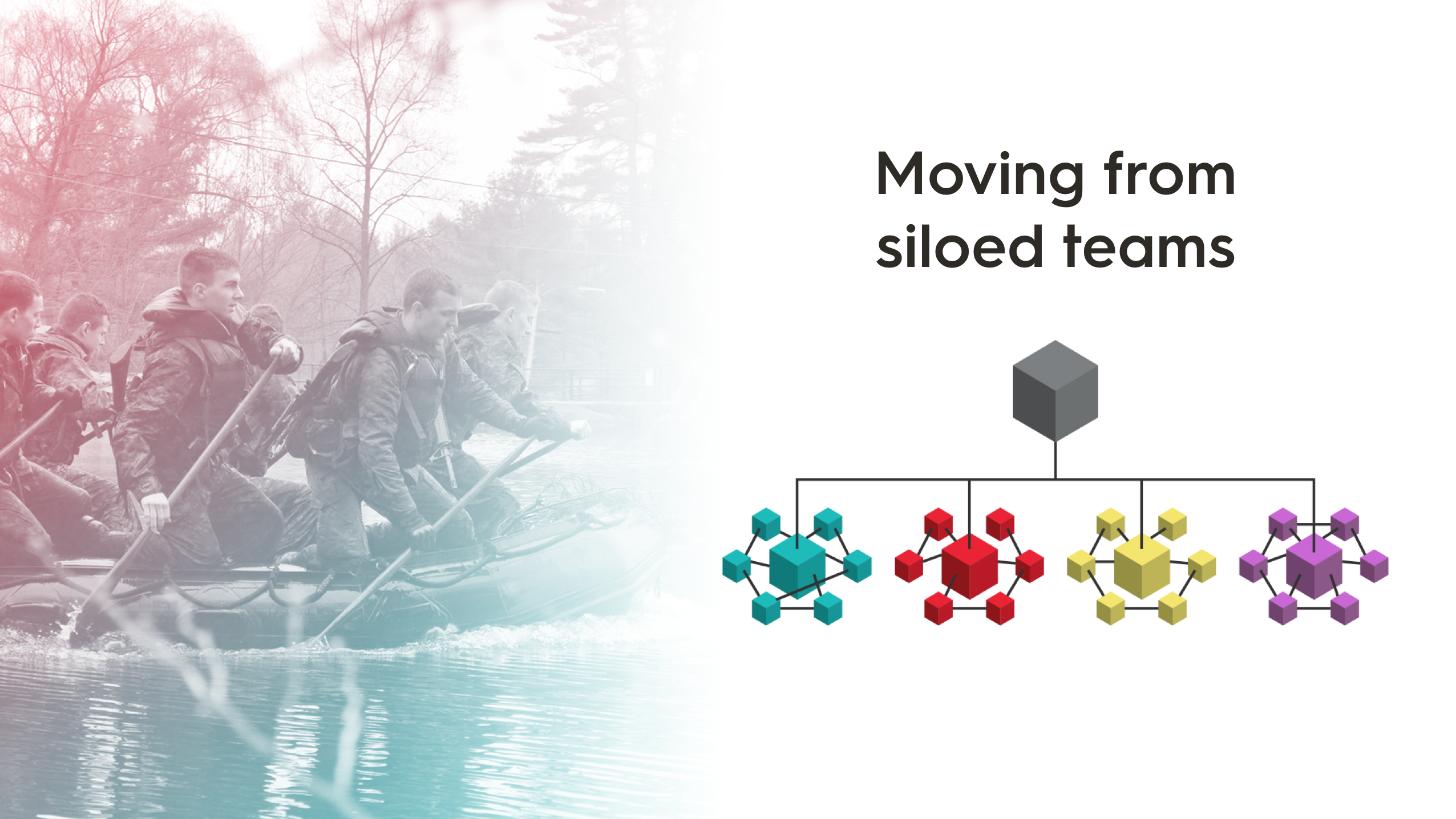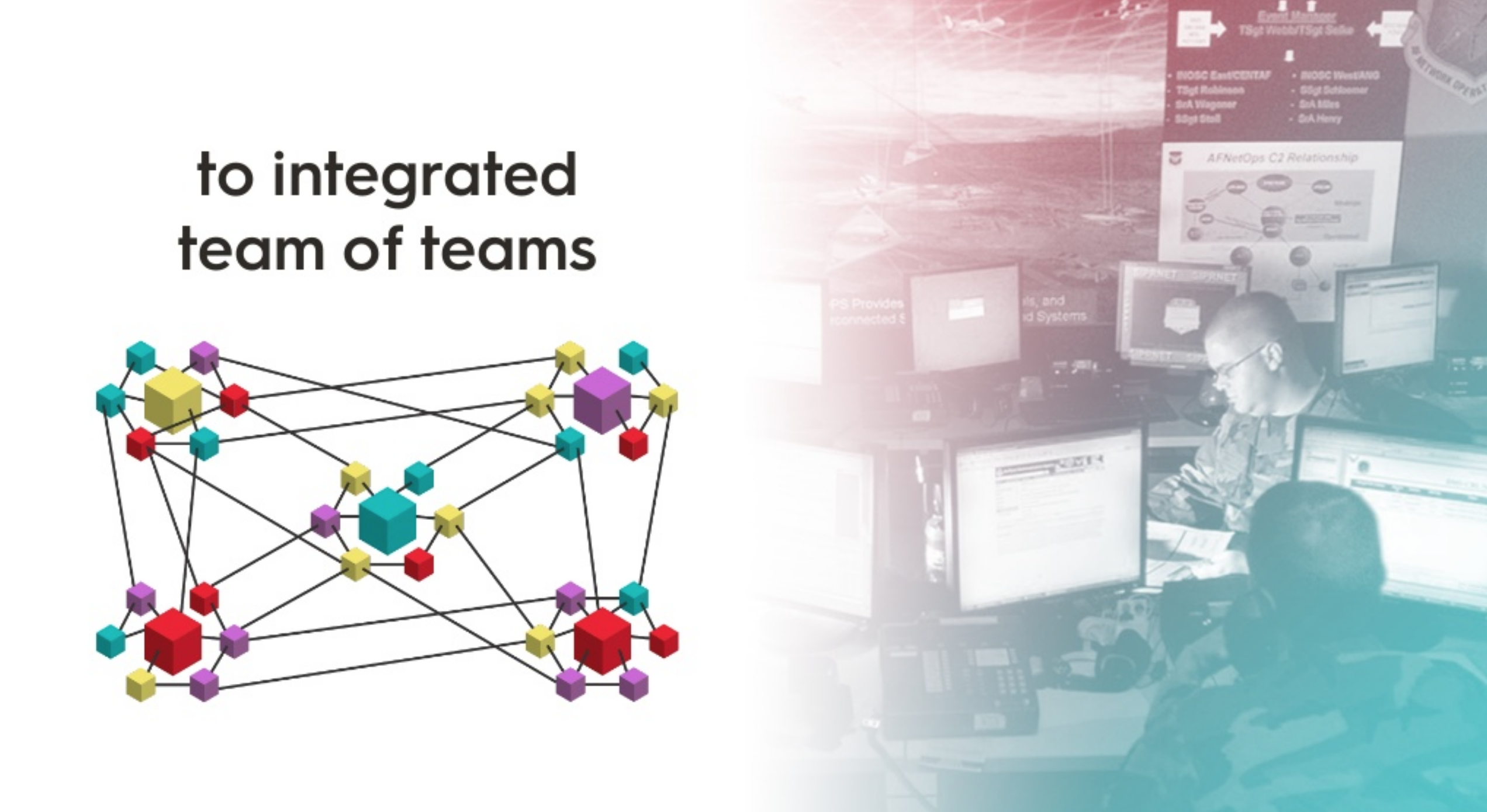 Some may find it surprising that the topic of teamwork would take center stage at a content marketing summit. However, the keynote hit home because we can all relate to this everyday challenge of coordinating marketing programs with disparate teams.
I wanted to share how we've been implementing the "team of teams" framework at NewsCred, using an example of how we innovated to build valuable products and solutions for our customers. There are three key elements that define how we work as a team of teams: how we learn, how we win, and how we give back.
How we learn as a team
We start with a shared ethos: We have an open mind and humble heart knowing that we do not have all the answers. As pioneers of a new field, we tackle challenges that have never been solved before, and we explore creative solutions. In addition, every customer's business problem is unique, so there are rarely universal fixes. Learning requires unlearning as the initial step, and it is a guiding principle of our teamwork.
Here's what that looks like: Early last year, a cross-functional team of NewsCredders analyzed our data and best practices to develop a content marketing playbook. The NewsCred Methodology helps marketers strategize, execute, analyze, and optimize content marketing in a systematic way to ensure success. The methodology was the culmination of every team's hard work and learning to-date; it reflected the contributions of every NewsCred employee.
We then rolled out our methodology to our customers. We were encouraged and excited when we saw them start to use our methodology to prove and improve their content marketing ROI.
But we soon met our next challenge. Organizational complexities prevented us from fully implementing the methodology in every customer program. We dubbed this phenomenon "the execution chasm," where an organizational gap exists between knowing and doing. It was time for us to again unlearn our own expectations and adapt to these situations. Our grit kicked in, and we got to work partnering closely with our customers on how to best operationalize content marketing.
How we win as a team
The execution chasm challenged us to expand our focus from "what" (content) and "why" (marketing performance) to "how" (teamwork). We learned that the starting point of any successful marketing program is effective teamwork within the marketing team, as well as with other teams. We realized that our own teamwork is not simply how we work together internally; it's also the foundation of the NewsCred solution for our customers.
We refined our Customer Success team structure into "squads," which are self-sufficient, autonomous, cross-functional teams of teams that own the success of their respective customers. Each squad works for its customers without having to deal with functional silos. Each squad tailors the NewsCred Methodology to result in unique best practices for each customer. Customer-obsession, continuous learning, and agile adaptation are at the core of this model, executed by our teams of teams.
In addition, each squad shares its learnings with our product team. As a result, the NewsCred Content Marketing Platform provides marketers with tools and insights that help them run more efficient and effective programs in the "team of teams" model, even in the most complex, global organizations.
We co-owned our customers' challenges and adopted the solution ourselves to ensure it would work for our customers. Only when our customers win, can we win, too.
How we give back as a team
Within NewsCred, our squads are teams of teams. Our customers are further extensions of that team. And beyond that, our greater network includes the marketing community, as a whole.
Our ultimate purpose is to give our learnings and winnings back to this extended community. Every time we share our lessons learned on our educational sites, like Insights or ThinkContent University, or through events like ThinkContent, we hope we are doing our part as a member of the larger marketing community.
We are always looking to give back beyond marketing, as well. We recently hosted an industry panel about the GDPR with industry experts, and co-hosted our annual International Women's Day event with our friends at Blue Apron. Internally, we encourage everyone to be direct and compassionate in giving performance feedback to each other so we can all continue to improve and grow as professionals.
At the same time, we need to constantly remind ourselves why we exist. NewsCred's overall mission is to reinvent marketing. We aspire to be the beacon of meaningful content, which builds likeability, affinity, trust, and loyalty. This is our dream that keeps all of us motivated, energized, and rewarded. We keep this dream alive every day through a vigorous cycle of learning, winning, and giving back, together as a team.
Charles Hough is NewsCred's President and COO.
Originally published on Jun 21, 2018 12:00 PM