This Insights post comes to you from NewsCred's Dhaka team.
NewsCred is our favorite place to work. In just 10 short years, NewsCred has grown from humble beginnings to a dream place to work for countless people all over the world.
Since the beginning, we have employed amazing people who have stuck by us through thick and thin, thanks to their passion for NewsCred.
But why NewsCred? Let's hear a couple of tales from our veteran Dhaka employees about the laughter they've shared, the frustrations they've experienced, the hurdles they've overcome, the friendships they've forged, and the sheer grit they have embodied in their work.
Let's find out what makes NewsCred such an amazing place.
Md. Akhter Ul-Alam Jewel
Md. Akhter has been with NewsCred ever since the company was born. He's seen all of NewsCred's ups and downs. As NewsCred's Dhaka Office Manager, Md. Akhter is our anchor. He is the person who works his magic to make sure we all are comfortable and well.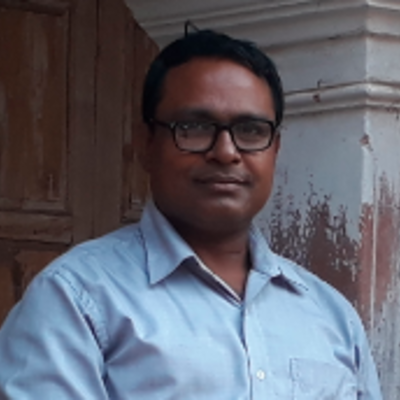 I have been with NewsCred since the very beginning. I have seen the inception of NewsCred and supported the company from its humble beginnings to the global business it is now.
Initially, I was an office manager of GinQ healthcare, a Dhaka hospital run by the parents of Iraj Islam, one of NewsCred's co-founders. When Iraj, Shafqat Islam, and Asif Rahman, NewsCred's founders, decided to start the company, they used to run their operations from a room in the hospital. Soon, I was simultaneously providing support to both GinQ and NewsCred. I managed the NewsCred office within the hospital, called candidates and coordinated interviews, looked after employees, and accompanied Iraj when he went to purchase office materials.
Then, one day in 2009, Iraj approached me. He said that NewsCred was going to be bigger, and as such, a lot harder than it currently was. He needed someone who he could trust to take care of NewsCred. And then, he offered me a permanent position. I have only been supporting NewsCred ever since.
My favorite memory is when we moved to our current office. After I was permanently hired at NewsCred, we conducted our operations from a small apartment in Baridhara DOHS, a prominent residential neighborhood in Dhaka. Our company started to grow, and we hired more people. We offered lunch, morning communal transport, and evening snacks. But one day, Iraj came to me saying that we had a lot of interviews, but not many engineers were joining us. Apparently, candidates found the small office space to be crowded and unappealing. It was a matter of concern. So we decided to find a new office space. We hoped to place ourselves in the posh neighborhood of Banani. Banani has convenient transport access, spacious office spaces, and top-notch brands and restaurants nearby. We had inspected a lot of places, and finally decided on this building, the Green Grandeur. We worked day and night preparing this office, while simultaneously carrying out our day-to-day job responsibilities. And then one night, we loaded all of our equipment into a truck and carried it over here. People arrived the next morning to a totally new office. It felt amazing to see the vast new space and the joy on everyone's faces. I felt happy to see how far we had come.
I love NewsCred. And I love it mainly because of my colleagues. Nowhere in Dhaka will you find people as amazing as the ones here. The kindness and compassion Iraj's parents had shown me and the value and respect I got from the employees at NewsCred are unerasable; I can never forget. And that's why I am still at NewsCred. Believe me, I could make more money and work more comfortably if I were still employed at a hospital. But I would never trade NewsCred for that. What I have at NewsCred is far more valuable.
Zayeema Sarwar
Zayeema joined NewsCred straight out of college. Since then, she has worked for several departments in six different roles all over NewsCred. She has reached a managerial role quite early in her professional life, and now manages a team of five people in one of the most crucial areas in the company: customer success.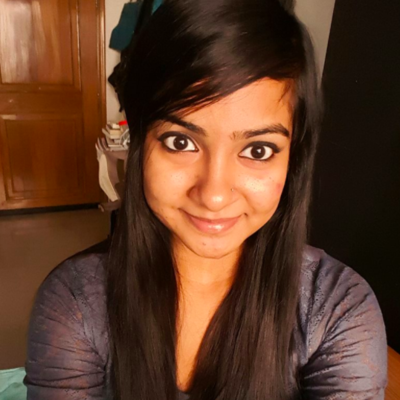 I've been at NewsCred for almost six years. When I joined, we were a much smaller and scrappier company. Our office was two apartments in Baridhara DOHS on the same floor and probably an eighth of the space that we have right now!
Everyone was really friendly from the start; that's an aspect of our culture that has never changed and is one of the best parts about being here. You may choose to work for a company because you believe in what they are trying to do, but you stay because of the people that you work with.
I think my most memorable moment at NewsCred is still my interview with Iraj, and two other early employees, Rashed and Razin. It was not what I expected. We talked about politics in Bangladesh and I was hired as an Assistant Product Manager, which was not the role that I initially applied for or had ever heard of before. Why did I join when I had no idea what my job actually was? Because I love challenges and learning new things. And I've never looked back.
There are two reasons why I've stayed here for so long: The opportunities at NewsCred are exciting and we're always producing something new and interesting. This innovation and agility would be hard to find anywhere else in Dhaka. Secondly, the people and the culture here; over the years, we've learned to work hard and play hard together.
AKM Zahiduzzaman
Zahid is an accomplished engineer with many achievements under his belt. He was an organizer for Node School in Dhaka. He is the lead guitarist of a popular Bangladeshi band, Yaatri. He has even published a book! He is an enthusiastic guy who never denies any of his colleagues in their hour of need.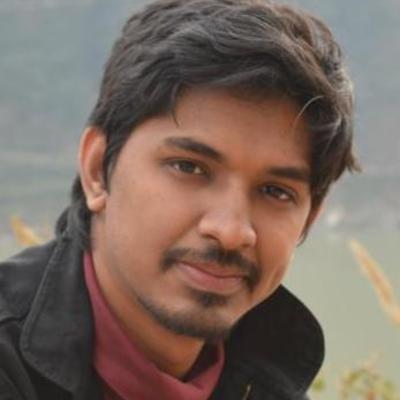 I have been at NewsCred for close to five years. After graduation, I started off as a junior lecturer at North South University but soon found out that teaching wasn't for me. I need to get out and code. I joined another company for two years and worked on Java. After that, I launched my own startup with a few other people. One year down the line, I found that it wasn't working out. I was too young and didn't have any investors. I had my idea but wasn't able to sell it. After that, I referred my CV to a friend who was already a NewsCred employee. I got called into the office and had an hour-and-a-half interview. I was sure I wouldn't get hired. Then, a few days later, I got a call with a job offer. I joined NewsCred on November 3, 2013.
My most memorable moment during my time at NewsCred would be when we pushed the NewsCred Content Marketing Platform to production. (At the time, we were calling it the "CMC" for "Content Marketing Cloud.") I remember Iraj coming to the office saying we needed to turn it to production immediately. We were stunned. The platform was still in testing. We had no idea why we had to do this or if it was even going to work. But Iraj wouldn't have it. He said, "No, no. We need to do this. Shafqat is on the train. He's going to the Pepsi office, and we need to show Pepsi our first CMC product. Right now." We said, "Okay. Let's do this!" We built the domain, set up the registrations, and we opened the platform to the public. We didn't have the automated deploy processes that we have now. We had to deploy locally. Our machine code was copied and transferred over. And within just one hour, we prepared the Pepsi instance and were able to make it happen. Shafqat had the meeting with Pepsi, and after it was done, he gave us a call. He clapped and said it was amazing. Pepsi loved it! He said, "CMC is the next thing, guys."
The best part about NewsCred is, and is always going to be, the people. They are amazing! I have worked at other places, and while their product and company visions were appealing, the places weren't culturally open. At NewsCred, you have peers who you can look up to, trust, and hold responsible for their work. At the same time, you are responsible for your duties and have the freedom to take ownership. Those are the driving forces for me, and that's what keeps me here at NewsCred.
Leonika Hannan
Leonika lived in eight different countries, including Zimbabwe, the U.K., the U.S., and China before she settled in the heart of Bangladesh. She has experienced diverse cultures and lived among countless people with different lifestyles. As Head of Human Resources, she's a role model in the Dhaka office and works selflessly to ensure we are always at our best.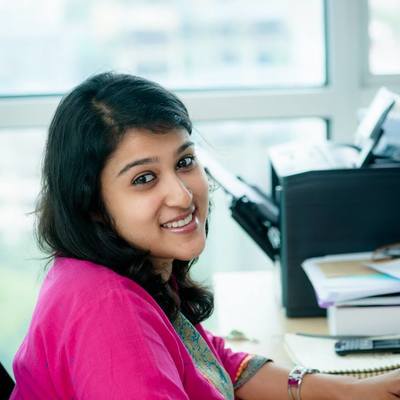 NewsCred is the third company I've worked for in Bangladesh. It takes experience working at local companies to truly appreciate what NewsCred has built in terms of career opportunities, professionals, and culture. In my four-and-a-half years of tenure at NewsCred, I've become one of the few female HR professionals in the tech/startup industry in Bangladesh. I remember the first task Iraj assigned to me right after I joined: "Make NewsCred the Google of Bangladesh." That's all he said – a one-line vision for the NewsCred Dhaka office. Back then, not that many people had heard of NewsCred. I often called candidates for interviews and would hear "Sorry who? News what?" With the dedication of a highly proactive and committed team, we can proudly say today that NewsCred Dhaka is the top-of-mind company for software engineers in the country.
Thanks to NewsCred, I've added a few hefty and unique experiences under my career belt. The work I'm able to do is diverse and impactful, compensation and benefits are fantastic, but these are not the only reasons I continue to stay at NewsCred. There were cultural differences I struggled with when I moved here from the U.K. Bangladeshis are mostly polychronic and are lenient about schedules and punctuality. Being direct and debating are seen as less than desirable and often considered rude. I was completely in shock and at a loss as to how I would survive professionally here. I consulted for almost a year while I looked for my perfect company.
Enter NewsCred. My job is nothing short of a dream job and NewsCred is exactly the company I was looking for. The company's values and ethics are in line with mine and the leadership team is intelligent and trustworthy. Most importantly, I love the people I work with. They have become my friends. They are people I deeply care for and would reach out to in my time of need. So, when people ask me "Why are they making you work so late?" my answer is always simple: "They don't make me. I want to."
There are countless stories like these for everyone at NewsCred. There are moments of joy, constant hurdles, and sheer grit involved in working at NewsCred. Although memories may be different and feelings may vary, one thing is for certain: NewsCred is truly one of a kind.
Ali Ashik, Sanchia Reaz, and Leonika Hannan are on NewsCred's People Ops Team, Bangladesh.
Originally published on Jul 23, 2018 12:30 PM