Florida-based content marketing agency Fractl has something to brag about: a new study, co-produced by Moz, examining the current state of the industry, along with a Content Marketing ROI Calculator to boot. Good to know, seeing as proving the ROI of content efforts continues to be the biggest challenge for marketers across the United States.
"The goal of our research was to take a data-driven approach to comparing the efficacy of native advertising versus content marketing," says Fractl VP of Marketing Kelsey Libert. A heartening discovery revealed that the quest for executive sponsors has gotten easier for marketers year-on-year, meaning organization leaders are finally getting on board with what we've known for a while now: Content works and it deserves funding – and, judging by the results of this survey, it's finally getting it.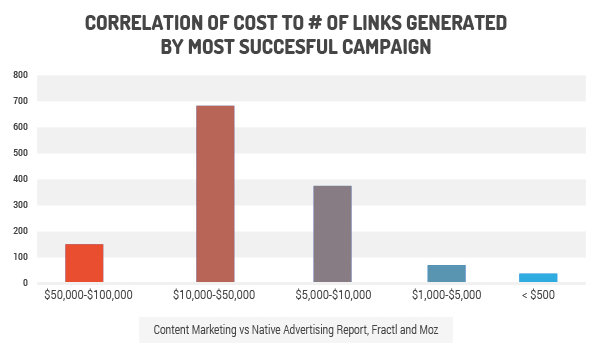 65% of agencies were found to be producing anywhere from one to 10 campaigns on a monthly basis, with 70% working on a monthly retainer structure. And they are getting paid: "Clients spending between $10,000 and $50,000 compared to those spending between $1,000 and $5,000 saw a 162% increase in the total links generated by their campaigns," said Libert.
"We see the sweet spot for success comes from agencies that are given the budget to produce larger-scope campaigns and invest in influencer marketing – those charging $5,000 to $50,000 per content marketing campaign or retainer." And to further elaborate, 48% of clients measure success by the number of leads, high-quality links, and total social shares generated by each campaign.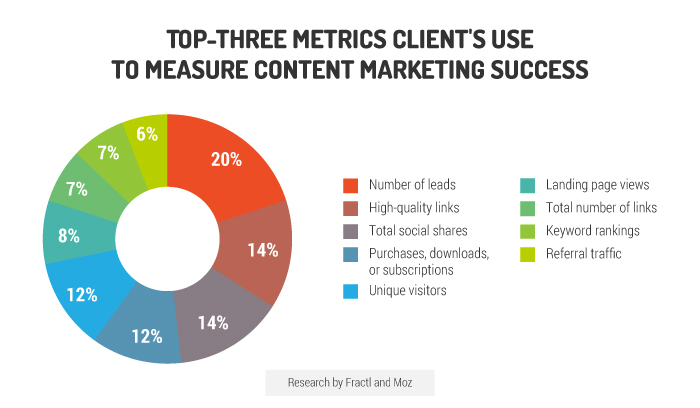 As for where that money's going, Fractl found that 65% of agencies produce between one and ten campaigns per month, per client. Articles and infographics – which, according to a previous survey of 500 top-tier publishers, happen to be the most sought-after forms of content – represent almost 60% of production, with case studies, interactive graphics, and videos accounting for close to 30%. Libert adds, "It's good to see most agencies are producing what's in-line with the publishers that will give them the largest reach."
So where does native come in? Fractl was able to work with Relevance and incorporate their raw data on native advertising cost research with that of almost 600 digital publishers for further analysis. Naturally, both native and content do their part to build brand awareness, but sponsored content can't guarantee engagement, even when it comes to top publishers who charge an average of about $54,000 (and up to $200,000) on native advertising programs.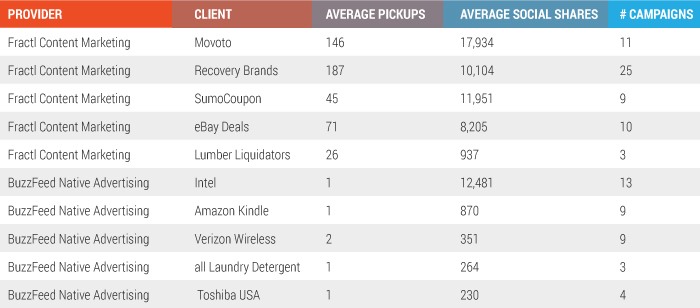 To dig a little deeper, Fractl analyzed 38 BuzzFeed native advertising campaigns as compared to 58 of their own content marketing efforts. The BuzzFeed campaigns were calculated using all of the posts on a "Brand Publisher's" page (e.g. Kindle), while their own were calculated using all of the campaigns executed for each of their clients in 2014. Content beat out native every time.
If that's not enough food for thought, Fractl's Content Marketing ROI Calculator strives to provide a more personalized insight. It measures traffic, social shares, links, and major placements to help prove a campaign's return. The numbers may surprise you. Go on – give it a try! And let us know what you think @newscred.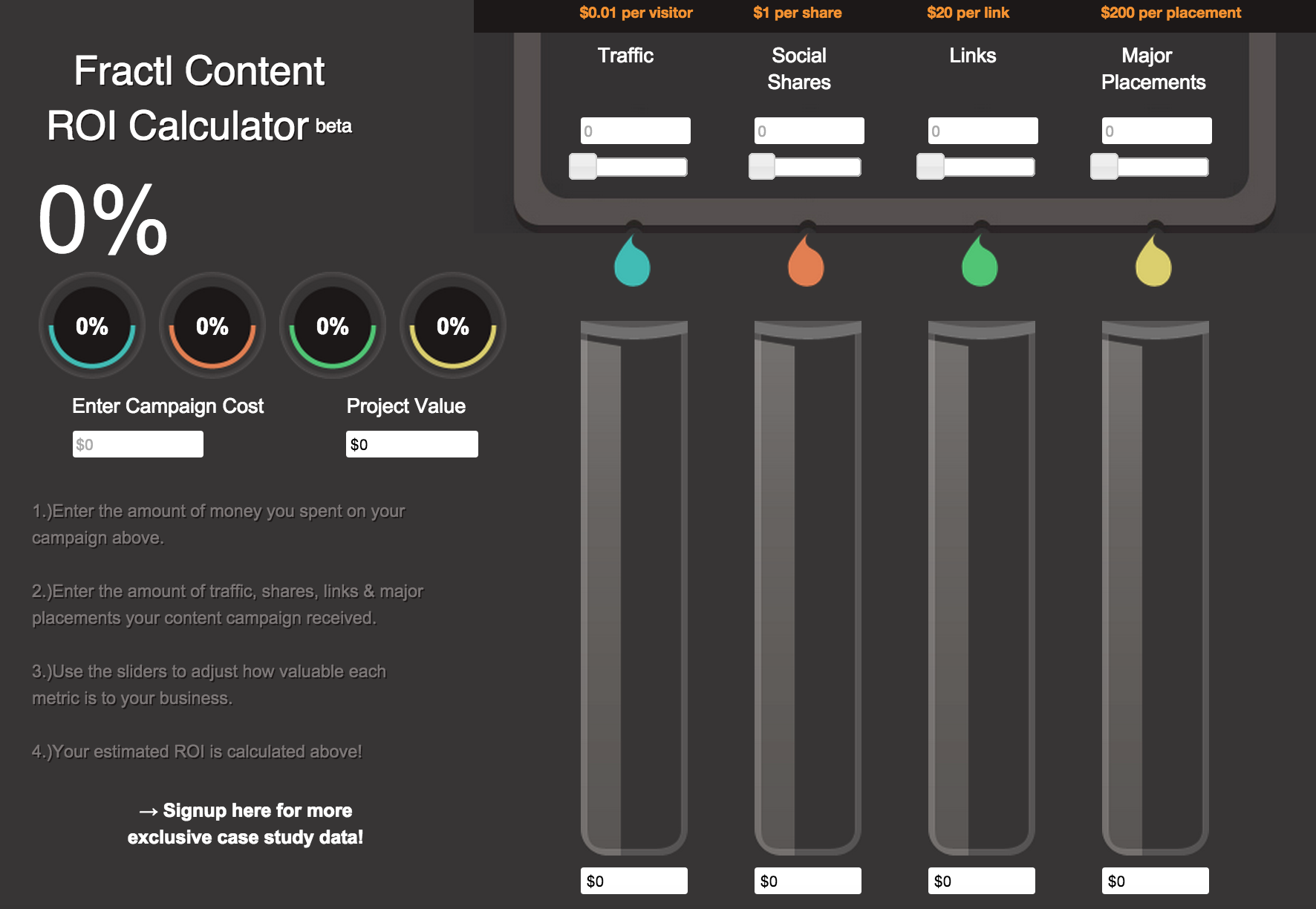 Anastasia Dyakovskaya is a writer, editor and creative consultant from New York City. When she's not writing for NewsCred, she's developing copy and editorial for brands and tech startups. When she's not working, she's likely behind the camera or planning her next adventure. Follow her @worldinquestion and at worldinquestion.com.
Originally published on Sep 18, 2015 9:59 AM