As the digital and mobile media landscape seems to shift almost daily, with marketing practices trying to keep pace, agencies have had to step up their game alongside their media industry counterparts. The agency panel at NewsCred's #ThinkContent Summit 2014, featuring agency powerhouses  John McCarus, SVP, Practice Lead, Social Content, DigitasLBi; David Lang, Chief Content Officer, Mindshare; and Vin Farrell, Global Chief Content Officer, Havas Worldwide, focused heavily on the pressing issue of why and how creative agencies need to evolve – and quick!
To find success, today's creative team must:
Be very different than it used to be. "The people we hire now are not the people we were looking at years ago," says Lang. "Everybody is a multitasker. You need fewer people taking that piece of content and idea all the way through the change so it can be done quicker." Lang says the typical brainstorming session at Mindshare includes representatives from mobile, the entertainment group, social media, media buyers, strategy, etc. "Too many people come up with the idea and then try to figure out where to place it."
CASE STUDY: Degree
Lang presented Degree's "Master's of Movement" video, which has had 41 million views and off-the-charts engagement, which translated into improved sales. It's all about movement, and has very little branding, he explained. "The content speaks for itself. It's consumer-centric, on brand, and was placed in the right places at the right time."
No longer operate as a chain. "The old model of a sequential story idea handed-off to distribution doesn't work. We have to bring all the partners that we think are going to help us to the table early, versus 'here's a great idea, now what'?" says McCarus.
Be flexible. "Strategic conception must change. We're not a four-piece rock band anymore — it's a jazz ensemble," says Farrell. "We're in a client services businesses. Just brokering ideas doesn't work anymore. There's enough room in the marketplace and flux to test and learn."
Be open to partners and collaboration. Lang says his team handpicks who is going be great for a specific type of content creation or development. "Reach out to people. Have that balance of the give and take of finding the gold when you can, depending on what you're trying to achieve," he says.
Challenge the role of infrastructure. "We find new partners, deploy them, and put our own skin in the game," says McCarus. "We're constantly iterating. It's admitting we can't do this by ourselves."
The Challenges Ahead
"The feed is the new portal," said McCarus. "We're either touching or swiping. How do we get more touch, less swipe?"
CASE STUDY: eBay
McCarus presented a new piece that ran just last week for eBay after Apple's iPhone 6 announcement. The video featured YouTube sensation iJustine to tout eBay's "Flip your phone for the win" program. The video had 500k views in a week, and that's without amplification. To have real-time marketing success, McCarus says, start with a conversation, and then layer in events. "This was a proactive effort that ends up looking like it's in the moment because it's timely."
Understanding community-based ecosystems. "The community can reject you. You have to get along and then give along," says Farrell. On Instagram, for example, there are defined rules, and limitations to what you can do, he says, and it forces you to be creative and think and execute within that space.
CASE STUDY: Farrell shared how Havas helped its client, NYonAir, become an aerial content company via Instagram. They went from 400 to 234K followers on the platform in eight months. "Quantity, quality, and fidelity matters," says Farrell. "The client was the CEO of the company. We can move quickly, but the clients need to be able to move quickly, too."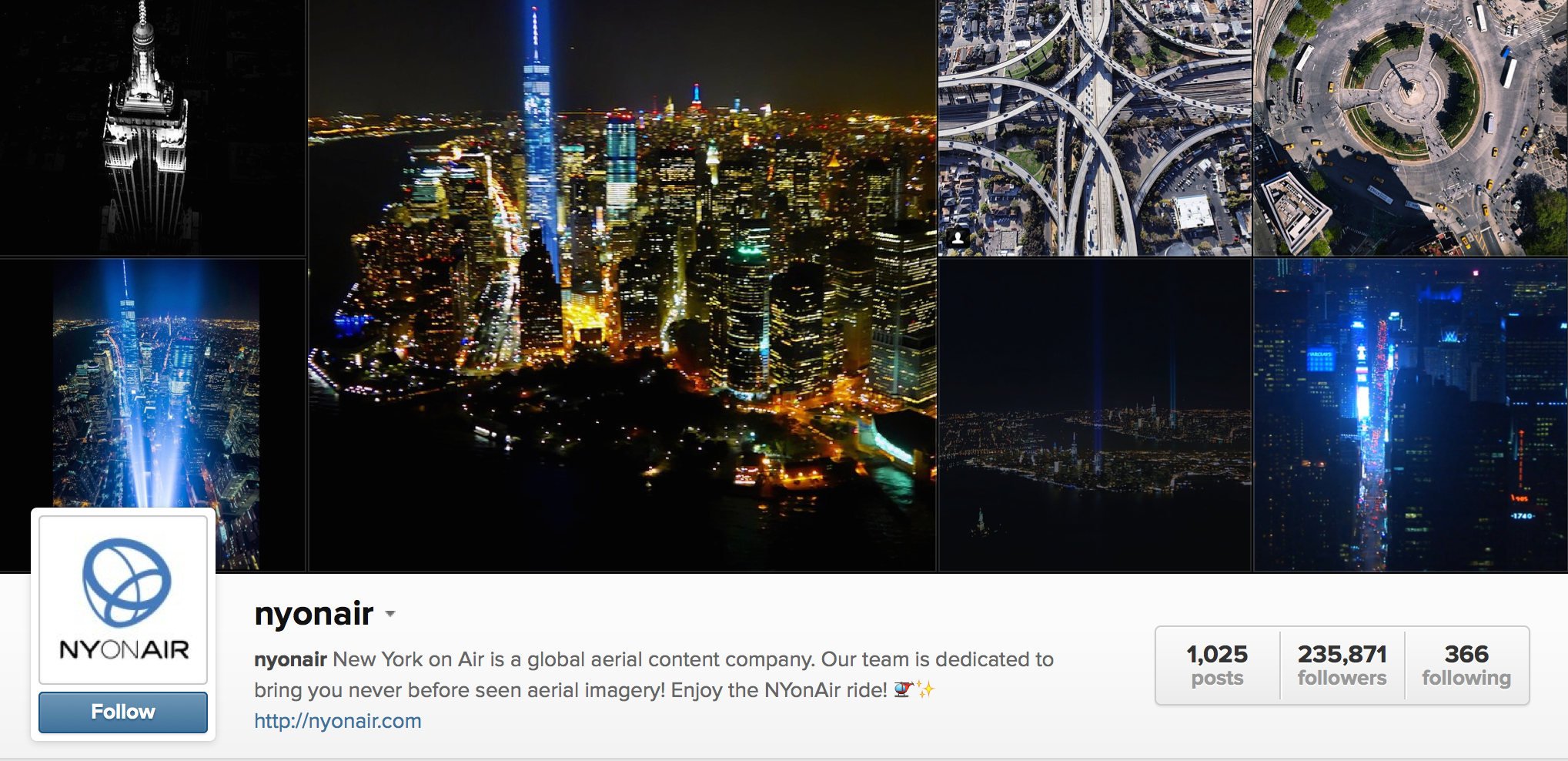 Educating the B2B world. The way some organizations in certain industries are structured, such as pharmaceuticals, can make it really difficult to push the boundaries of content marketing, says Lang. "Finding somebody on the client side that is willing to be an advocate and champion to push those boundaries is key."
In short, money can't buy brand love, says McCarus. It's all about listening and learning as you go. "The process now is listen, create, seed (to determine quickly if someone cares), and then if we get engagement, we can amplify it."
Thank you for subscribing!
Our best content will now come straight to your inbox.