Marketers know that content must provide users with value in order to drive business results.
Nowhere is this point more clearly illustrated than Havas Group's 2017 Meaningful Brands index, released last week.
The annual study found that 84% of people expect brands to create content that provides solutions, experiences, entertainment, and events.
But 60% of all content created by brands is poor, irrelevant, or fails to deliver.
As a result, consumers wouldn't care if 74% of the brands they use just disappeared.
"The results of the Meaningful Brands global study this year show that most brands are investing in content without thinking through carefully what the expectations and the role of content is for them and their industry," says Maria Garrido, Global Chief Insights and Analytics Officer, Havas Media Group.
Havas has published the Meaningful Brands index since 2008, measuring positive business outcomes for brands that form "meaningful" connections with customers. They've found that Meaningful Brands outperformed other companies by 206% in the stock market between 2006 and 2016. And customers are willing to pay more for Meaningful Brands – according to the study, "meaningfulness" in brand marketing can increase wallet share up to nine times.
This year's study is Havas' largest yet, encompassing 1,500 global brands in 15 industries in 33 countries, as well as more than 300,000 interviews.
It's also the first year Havas has analyzed the impact of content on brand meaningfulness.
How Content Influences Meaningfulness
To create the new Content Effectiveness Index, Havas evaluated the 1,500 brands, plus their content. They measured how well the content was associated with the brand, how strongly the brand executed the content, and whether people wanted that type of content from the brand.
Overall, the survey found that great content is the strongest factor in determining users' well-being and therefore a brand's meaningfulness. In fact, content strength accounts for 71% of how a brand performs on "improving personal well-being." This is because people turn to content when they're looking to be educated, entertained, inspired, rewarded, and guided.
Garrido says that they've been seeing a correlation between content and meaningfulness in the eight years of conducting the study.
"We have consistently noticed that brands that are not meaningful primarily fail on delivering on the personal benefits that people seek from brands, like 'makes my life easier,' or 'saves me time,' or even 'helps me show off,'" Garrido says. "Today we know that good content can help bridge that gap on personal benefits."
Why Top Content Marketing Brands are Meaningful
Given that criteria, it's not surprising that there's some overlap between the Meaningful Brands and NewsCred's #ThinkContent Awards: 50 Best Content Marketing Brands of 2017. We've found that the best content marketers deliver users value at every interaction.
Google, for example, topped the Meaningful Brands index and was a winner in our #ThinkContent Awards.
Beyond being a category leader that offers people useful, high-quality products, Google also provides users with personal benefits, such as making peoples' lives easier, sharing new ideas, and helping people learn new skills, according to Havas.
In bestowing Google with one of our #ThinkContent Awards, we found something similar: "Google consistently delivers free content that people value. Their videos, apps, games, and written content speak to people at a human level. Most Google content is inspiring, entertaining, and informative, with subtle self-promotion. This is one reason people hold Google in such high esteem: Because the brand proves its value every time people interact with it."
That's evidenced in initiatives like Google Arts & Culture, created in partnership with more than 1,200 institutions around the world. People can explore interactive content like a curated collection of artwork, stories, and videos around Black History Month. Though the content engages users, Google is also subtly promoting its own products, like 360-degree maps and videos.
LEGO is another top Meaningful Brand.
Havas found that in addition to producing high-quality, safe products, LEGO also makes users happier, inspires "new ideas," and allows them to "show off."
LEGO is another of our #ThinkContent Award winners. Its best-in-class content strategy incorporates the values Havas highlights: On social media, LEGO users show off their creations and new ideas via photos and videos. The brand leverages that user-generated content (UGC) to further consumer engagement while discreetly showcasing its products.
PayPal, WhatsApp, YouTube, Marriott, Audi, and IKEA are also among Havas' most Meaningful Brands.
How Can Brands Create Meaningful Content?
In order for brands to be successful with content, they must have a clear idea of the role content plays in their industry, and what their audiences expect from them, according to Garrido.
"Brands tend to automatically associate content with an entertainment role and while this may be absolutely relevant in some industries, it isn't the case in others," Garrido says. "For instance, in the retail category, the principle role of content is to reward, inform, and educate people. In automotive, there are huge opportunities to inspire and entertain customers.
"Once the role of content is established for the industry, then you can break that down into what specific actions help fulfill that role, whether that be everything from live events, to good customer service to web series. There isn't a 'one size fits all' approach."
Travel is one industry that's consistently provided users with high-quality, effective content, according to Garrido.
"Brands in this industry have understood that the role of content is to educate and inspire its customers," she says.
But even industries that are not ranked highly in Content Effectiveness Index include brands who are strong content marketers.
Garrido cites the UK grocery store chain, Waitrose, which offers users recipe videos, livestreams of farms, and store finder apps.
"Consumers score them high on 'makes me happier' and 'has fair prices' personal benefits that drive meaning in this industry," Garrido says.
If brands want to drive meaningfulness and ensure they're not producing the 60% of content that's ineffective, they have to keep a few key factors in mind, according to Garrido:
Create great content: "If a brand understands the role of content and hence, the specific content actions that correspond to that role, then they must drive quality to meet the expectations of consumers."
Have a distribution plan in place: "Good targeting and reach are still important to ensure the impact and effectiveness of the good content."
Consider which content formats will be most effective: "Since content actions can range from live customer support to inspirational documentaries, new and current technologies are both relevant to ensure brands can engage their customers in the right place at the right time, bridging that gap in personal benefits and having a true impact on the quality of people's lives."
That all starts with brands having a true understanding of their consumers and what they want and need.
"Brands need to understand the strategic importance of content in order to invest wisely and more effectively in the types of content that drive meaning and, ultimately, business results," Garrido says.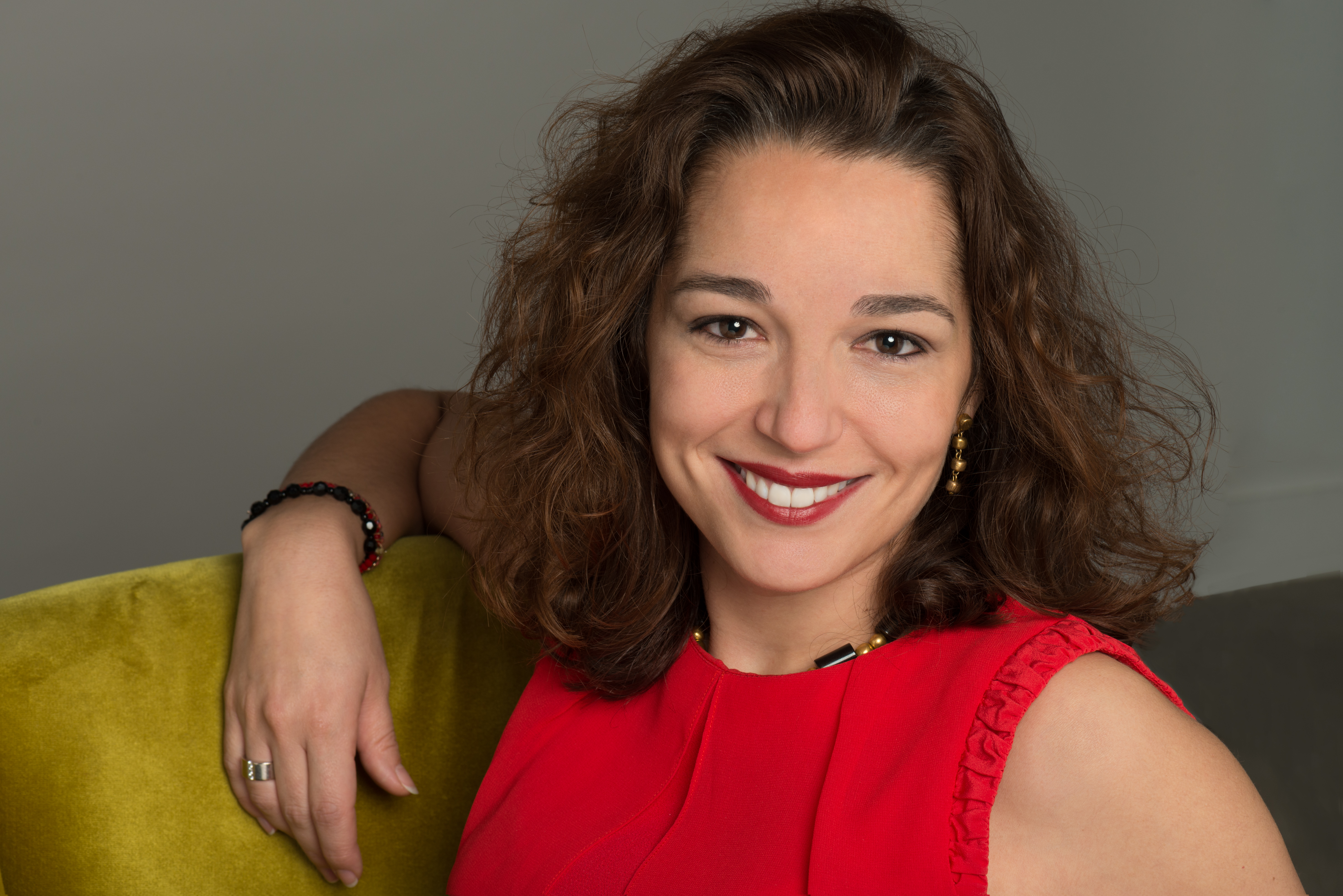 Maria Garrido, Global Chief Insights and Analytics Officer, Havas Media Group
Heather Eng is NewsCred's Managing Editor.
Thank you for subscribing!
Our best content will now come straight to your inbox.