It's been 18 years since MasterCard created it's now infamous Priceless campaign, and it's created a brand evolution that goes way beyond a clever commercial. In fact, MasterCard is ranked as #18 in the "Millward and Brown Brand Z Most Valuable Global Brands." Mastercard's Group Head and SVP of Global Consumer Marketing Jill Cress credits the company's digital marketing success to its focus on "making an impression, not serving an impression."
Check out some of the valuable content currency she shared at NewsCred's #ThinkContent Content Marketing Summit during her presentation, "Pushing the Boundaries: Setting a Standard for Creativity Within a Regulated Environment."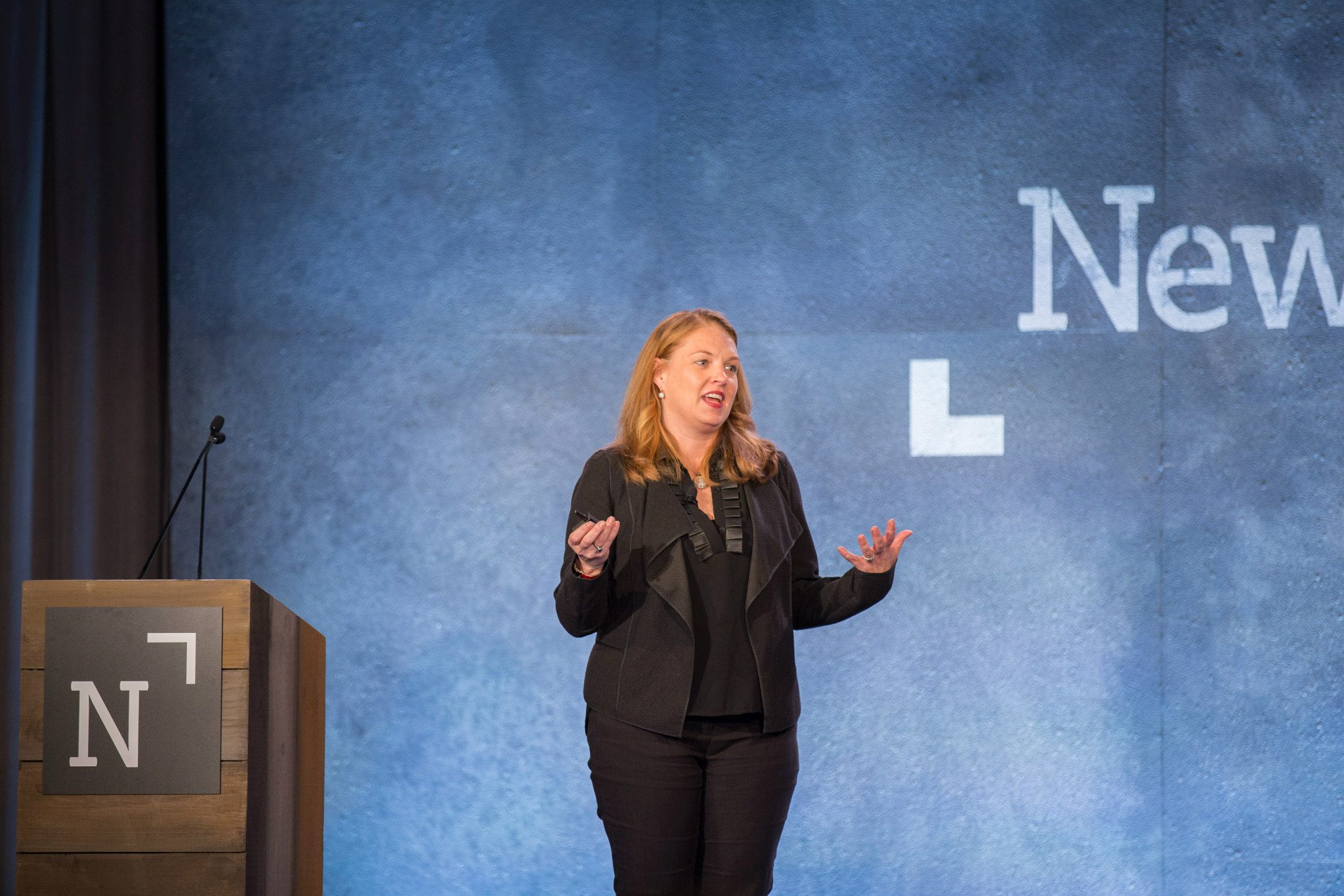 More Than Just Plastic
MasterCard thinks of its product not just as a card network, but as a lifestyle brand that aims to connect people to priceless possibilities. "It's not about creating beautiful ads anymore," said Cress. That's why her team is passionate about the relentless advocacy of the consumer so it can deliver better experiences.
For Priceless, that notion goes way beyond being a convenient payment option. "We're focusing on how can we can delight consumers with great experiences before, during, and after the transaction," said Cress.
Tech Is At The Forefront
As marketers, we're hyper aware that we live in a mobile, digital world, but Cress shared a couple of eye-opening stats: Mobile accounts for 60% of people's primary access to Internet. And, by 2017, it's forecasted that 70% of Internet content will be video.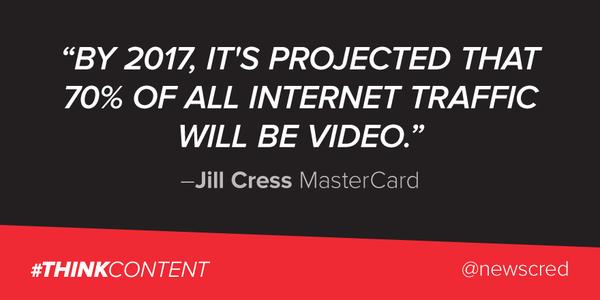 In other words, Cress warned that telling great stories will mean that marketers have to have a much bigger dependence on technology partners. "Being close to our tech partners is critical. The role of innovation is different than it was in the past," she says.
The Priceless Journey
When the first Priceless campaign launched, it was the format of "price, price, price, priceless." You might recall that the inaugural spot revealed the priceless moment of a baseball game outing as the real conversation between a dad and his 11-year-old son. "What we did well for a long time was we sat and observed and celebrated those priceless moments. We were doing social before social," Cress says.
MasterCard knew it was onto something when the many Priceless parodies and spoofs people were creating started to spread. And remember, this was in 1997, before age of the selfie and viral ice bucket challenge videos. "It was an interesting moment of reflection for us. We were driving engagement before anyone talked about things like engagement," she says.
Today, Cress said she thinks of Priceless as 18 years young, and it's so much broader than what started as an ad campaign. "We've moved from a more traditional marketing funnel to one that starts with making that first impression with the consumer."
Priceless Cities and Surprises
The Priceless concept is the driving force of two big MasterCard initiatives that have brought the company worldwide notoriety and success. There's "Priceless Cities," which spotlights unique, priceless experiences in 37 cities. Then there is the newer "Priceless Surprises" program. "Consumers are excited to be a part of a surprise, observe a surprise, or give a surprise," said Cress. From big life-changing surprises to little smile-making moments, this program is really pushing the boundaries of how MasterCard is bringing the priceless concept to consumers.
"We're focused on deep human passion points," said Cress. Take a look at this surprise in which Hugh Jackman surprises his old acting teacher and try not to well up:
The big takeaway from Cress' session is that even a company most widely associated with credit card products can use content to make connections with people. "Experiences matter more than things," said Cress. "Tap into moments that really matter."
Originally published on Jul 7, 2015 10:01 AM