Contouring. Mermaid hair. Draping. Strobing. Beauty trends have waxed and waned, but these days, it happens at lightning speed.
Yet, for beauty brands, it's never been more important to set and respond to up-and-coming trends in real-time. To give its brands a competitive edge, L'Oréal USA has created an in-house content studio, dubbed the Beauty Terminal, near its new headquarters in New York.
"For years, the demand for social and digital content has increased across every platform," says Marie Gulin-Merle, Chief Marketing Officer, L'Oréal USA. "Content trends now come and go at a record pace and our audiences are consuming this media faster than ever. Having the Beauty Terminal, a dedicated place for content creation, gives L'Oréal brand teams the ability to create, edit, and post-produce content with speed and agility so we have more relevant, dynamic content to engage and delight our customers faster."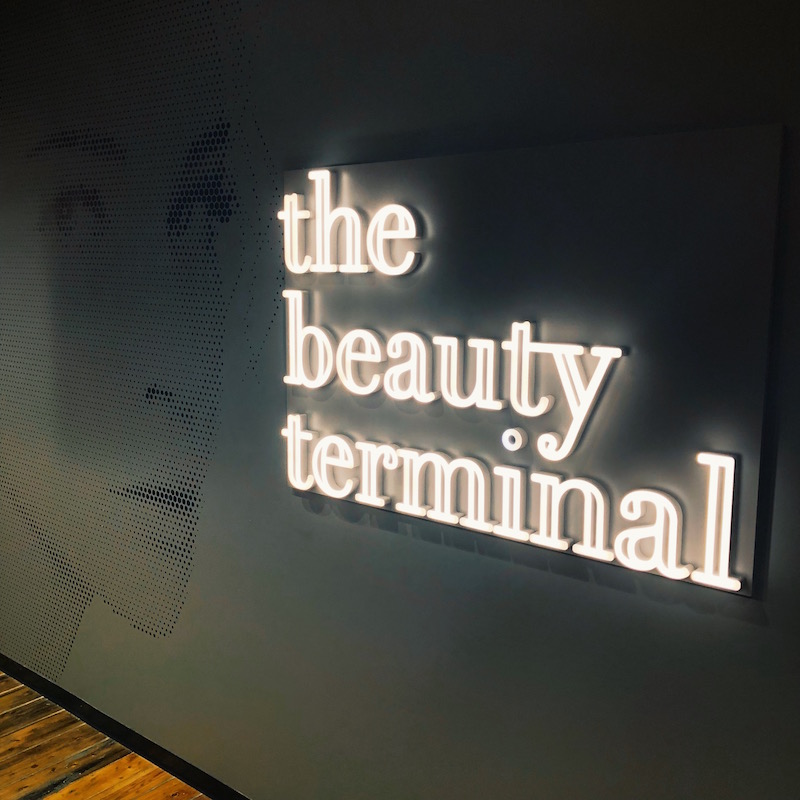 Crafting a Versatile Space for Content Creation
L'Oréal brands include L'Oréal Paris, Garnier, Clarisonic, Maybelline New York, La Roche-Posay, Lancôme, Kérastase, Kiehl's, Redken, Yves Saint Laurent Beauté, Shu Uemura Art of Hair, and Urban Decay – just to name a few. To ensure that the Beauty Terminal would meet the needs of every brand, L'Oréal USA created a Studios Steering Committee with representatives from each.
"We met with them regularly and collaborated on every aspect of the space," says Gulin-Merle.
The result: a studio equipped to produce any type of content a brand requires.
The Beauty Terminal was designed for versatility. Set pieces like shampoo stations and salon chairs can transform the space. Props, like a brick wall on wheels, can be redecorated for every shot.
"Any and all types of social and digital content can be created at the Beauty Terminal," Gulin-Merle says. "From beauty tutorials, to 'always on' content like product laydowns, shade ranges, before and afters, step-by-step applications, routines, e-commerce assets, and more across all social, digital, and e-commerce channels. We want to engage and connect with our customers faster and in new and interesting ways."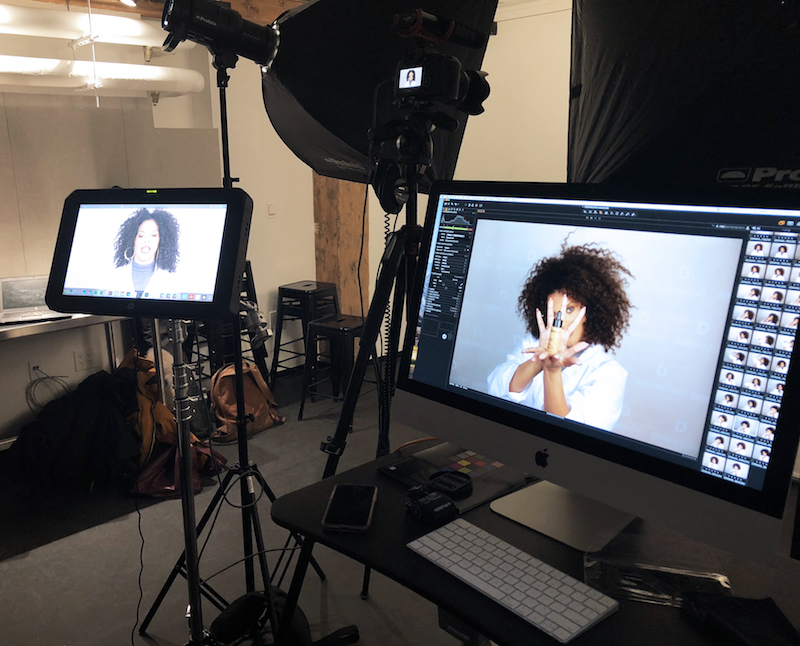 Accommodating Influencers
L'Oréal USA also considered influencers when creating the Beauty Terminal. For most beauty brands today, an influencer strategy is a must, and brands seek to nurture their influencer relationships. To make them feel especially welcome, L'Oréal USA created a hangout lounge at the Beauty Terminal just for influencers, a cozy area complete with chic couches where they can relax in between shoots.
"Influencers have become a part of the way we speak to our consumers," Gulin-Merle says. "L'Oréal partners with many influencers already, and we've found that incorporating them into the design of the Beauty Terminal was a natural fit. Often, influencer shoots happen in regular studios; we thought the interaction should be more personal than that. That's what the hangout lounge was designed to do."
Embracing Digital Transformation
The design of the Beauty Terminal reflects how digital is at the heart of L'Oréal USA's marketing strategy.
"Embracing digital transformation is our mission," Gulin-Merle says. "L'Oréal is actively finding new ways of working every day to make sure we're ahead of the digital curve, and that includes content creation."
L'Oréal USA's new office spaces are more open, to facilitate collaboration. In addition, L'Oréal USA launched new amenities to enable teams to make quicker decisions and be more informed. A prime example is L'Oréal's Virtual Reality room, where brands and divisions can map out every possible situation and outcome that shoppers experience while they are in stores.
"When we designed our new headquarters in Hudson Yards, we made sure that the new space was custom-designed to meet the needs of our 30-plus brands," says Alexandra Fernandez, Director, Future of Retail Team. "With the VR room, brand teams are able to brainstorm, design, and test product displays on shelves without even stepping out of the building, making the process quicker and more efficient."
With the content studio, VR room, and other technologies that it believes will be transformative for marketers in 2018, L'Oréal USA is giving its brands the advantage of agility in the highly competitive and rapidly evolving beauty industry.
"Content, products, and services are already merging and influencing the purchasing decisions of our consumers," says Gulin-Merle. "Combine that with the increasing complexity of the media market and the influence of mobile and 'see now, buy now' will have an even bigger impact than it has in 2017. Brands need to be ready for their consumers to make that split-second decision."
A major element of that going forward is customization and personalization.
"Consumers today are now expecting a personal and tailored experience everywhere they go, on every device, on every platform," Gulin-Merle says. "We're already working on new ways to provide that experience with technologies like the Makeup Genius app, but we're looking forward to the new opportunities this year will bring."
Marie Gulin-Merle, Chief Marketing Officer, L'Oréal USA
Celia Shatzman is a NewsCred Contributor.
Originally published on Jan 15, 2018 11:00 AM, updated Jan 23, 2018