He calls it "the Google of the Midwest."
At a time when all CMOs are struggling to redefine, restructure and recraft their marketing organizations to meet the demands of today's rapidly changing marketing industry, consumer preferences and practices, as well as all of the new-media platforms that create both new opportunities and new challenges, Jeff Charney has been overseeing a unique sort of marketing organization for nearly five years now. He's CMO of Mayfield Village, Ohio-based Progressive Corp., the fourth-largest U.S. auto insurer, which saw second-quarter profit climb 24 percent after a recent acquisition that enables the company to offer and bundle homeowners insurance. Key products include Snapshot, its usage-based offering.
The star of Progressive's literal show, of course, is Flo—the spunky protagonist of its "sitcom," as Jeff Charney calls it. Flo's been around since 2008, and she celebrated 100 "episodes" (don't call them commercials) in November 2014, with 20 new episodes since. There have been other marketing initiatives, too, like "Sprinkles Are For Winners," a social-media campaign that started as an episode, the name of which Flo ad-libbed. Its "The Switch" digital campaign featuring LeBron James' alter-ego FloBron accrued 114 million media impressions. It also sponsors motorcycle rallies and boat shows. According to Progressive, the company has sponsored more than 181 unique events over the last three years, and 52 events are scheduled for 2015. In three years, the brand has had direct interaction with more than 3.9 million consumers through its events. And while new characters have been introduced over the years, such as Brad, The Box, Kitty and Flo's Family, all storylines loop back to Flo, Jeff Charney said.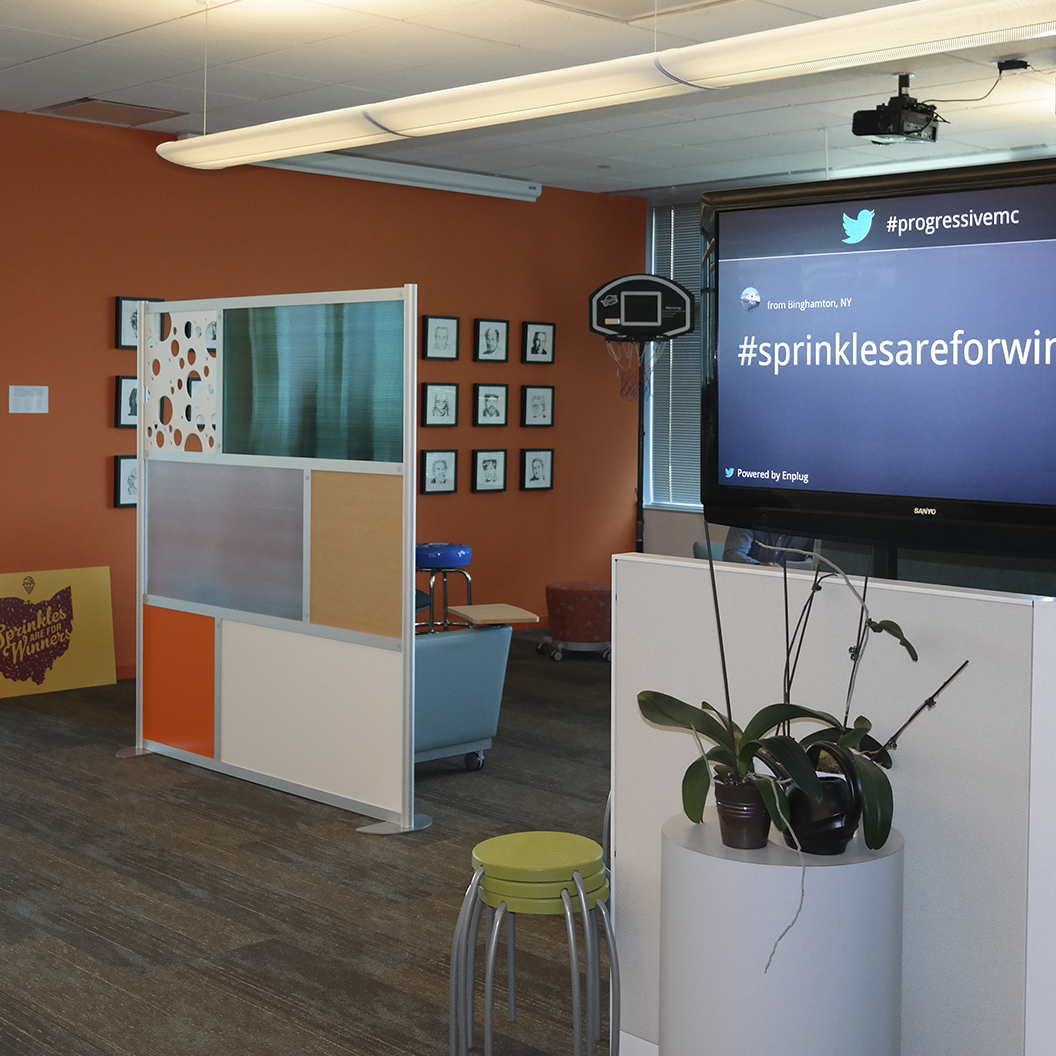 To understand the programming around Progressive's brand and Flo's story, you have to look under the hood at how Jeff Charney has designed his marketing organization, the content it creates and the people he hires to get the job done. Jeff Charney has employed what he calls a "network strategy" approach to brand engagement. "We're a combination of all three of those: The breadth of ESPN, the innovation of Netflix, and the original content programming of HBO," Jeff Charney said, "and [we] put all of that in corporate America. You have to operate as a network, and a real, expanding, evolving network. You put that in corporate America with content and characters and context. Our employees are programmers."
Indeed, so unique is the model that Jeff Charney eschews traditional marketingspeak, opting for words more germane to the entertainment world.
In Jeff Charney's world, "trade show" is an "outlaw" term. "If it is an experiential event, we call it 'X.'" Content, meanwhile, is referred to as "N." So when discussing its sponsored motorcycle rallies, for example, the Progressive marketing team seeks to determine, "what's the content and what's the context?  Or, what's the 'N' and the 'X?'" he said.
It's become a baked-in quality of Progressive's marketing force, which, he's been known to say, tries to outcreate, if not outspend, its enormously competitive insurance-industry players like Aflac and Geico and Allstate. "You have to live that network strategy and continually change every day. We have a proven cast of characters at the center of that network. You have to operate your department as an operation, not a department. It's a very agile, fast-moving operation," he said. "You have to change the mindset of people in marketing that they are right now part of a network—a very fast-paced network within a company. The central cast of characters: Flo is at the center, but you have an ensemble cast of characters around her. You have the set of the network, which is the Superstore. The sitcom is Flo and her friends."
On the heels of Progressive's latest motorcycle-rally sponsorship, I caught up with Jeff Charney to learn more about the inner workings of the Progressive marketing organization. Our edited interview follows.
How and whom do you hire for your marketing organization?
An interview with me is very, very tough. To get in the door is hard here. We sell the intensity of it. We put them through a pretty interesting boot camp. It is a hot seat, continually hotter, environment. We manage expectations from the beginning—it's not your father's insurance company. We get a lot of stuff done in a very short timeframe. Set the expectations high. Everywhere we see we are pound for pound the best marketing department in the country. We are trying to build it right here in Cleveland. The tenet of that pound-for-pound expectation is you have to out-create. It's a very fast treadmill. You have to love that intensity and you have to out-create, period. Our business is an arms race, and if you're not out-creating you're not going to win. Now it's par for the course.
Describe the work space, the environment.
It is the Google of the Midwest. It's a very wide open, college-campus environment. A very artistic environment. There are 7,000 pieces of original art within Progressive as a whole. We have Warhols, Lichtensteins. It's a wonderful environment. Flo typifies who this place is. She's not trying to change, she's trying to be. People can identify with her. She's getting stronger and stronger because she continues to be herself. People respond to that. Relevance is key.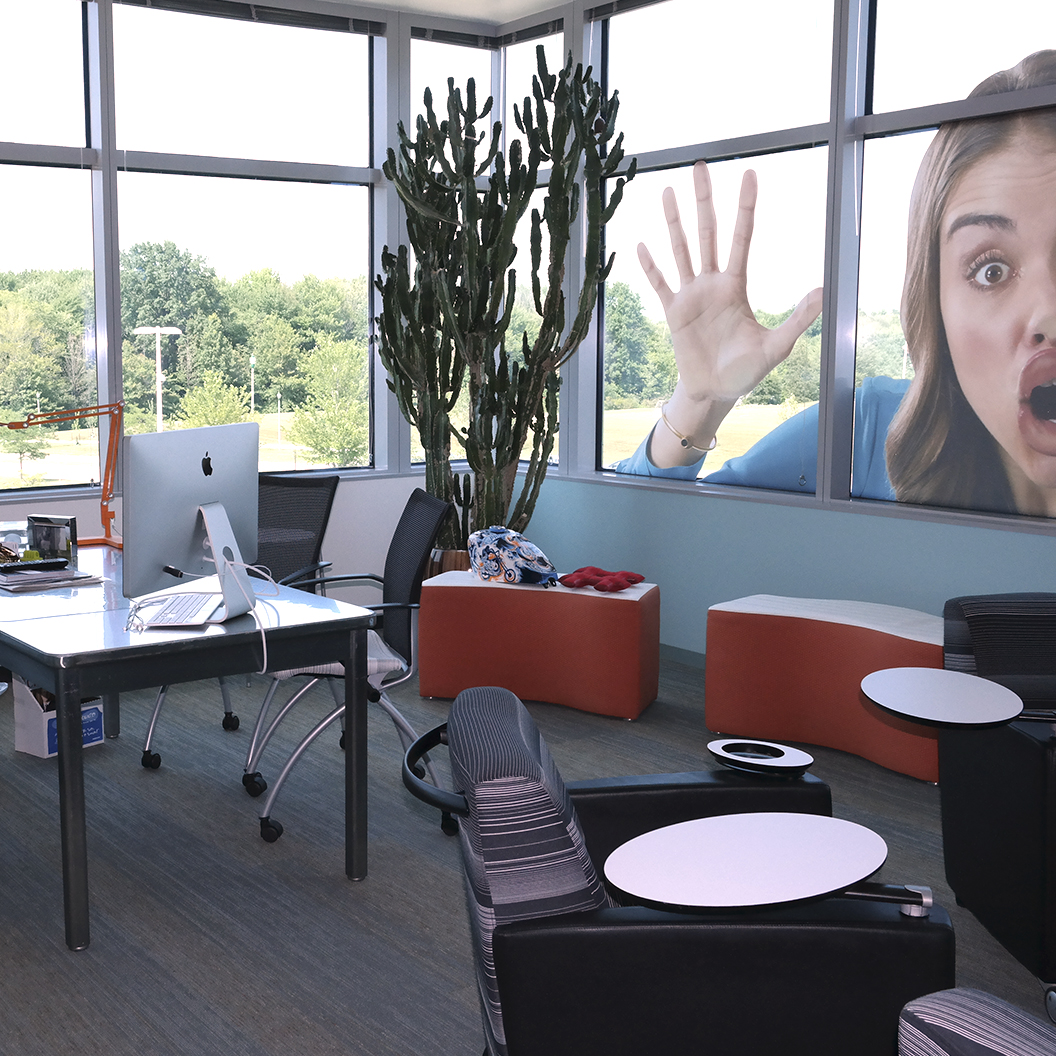 How does the content around Flo—the web videos, the stories, the "sitcom"—get done? How much inhouse vs. agency heavy-lifting?
A third, a third, a third. Conceptually the concept of a Superstore that might start here. We have 96 Octane—an incredible internal team. A third is done at Arnold, a very good agency. They do a lot of the heavy lifting. A third is done improvisationally. Everything we do here—it's situation comedy but its situation content—all the people we use on the Superstore shoots or "The Baby Man" or LeBron—it's all done improvisationally. [We say,] here's the situation, let's make it happen.
We had 17 different endings for "Sprinkles Are For Winners." [The term,] "I've got the meat sweats"—that was all improvisational. Put these people together and don't overscript them. You can't overscript in the corporate world or the marketing world.
Everything with LeBron—everything that happened between him and Flo—that was all improvisation.
Stephanie Courtney is Flo. She's an incredible improvisational comedian. She's quick and she's smart. We don't just hire actors anymore, we hire improv actors.
[The breakdown] is really half and half, but that extra 50% we get is from the improv actors we work with. Imagine getting four or five different endings; you can re-traffic different endings.  The other secret weapon we have 300 feet away from us is our media department. Most of our media is bought internally. So we have greater control of the context. These guys are really great on the media-buying side—and they're 300 feet away from me. In one expansive loft-like floor where you can make things happen.
Arnold is in Boston but they're part of my direct-report group. The lines blur. We have a great internal agency, a great media department, a great agency, and great improv actors. This is much more fluid.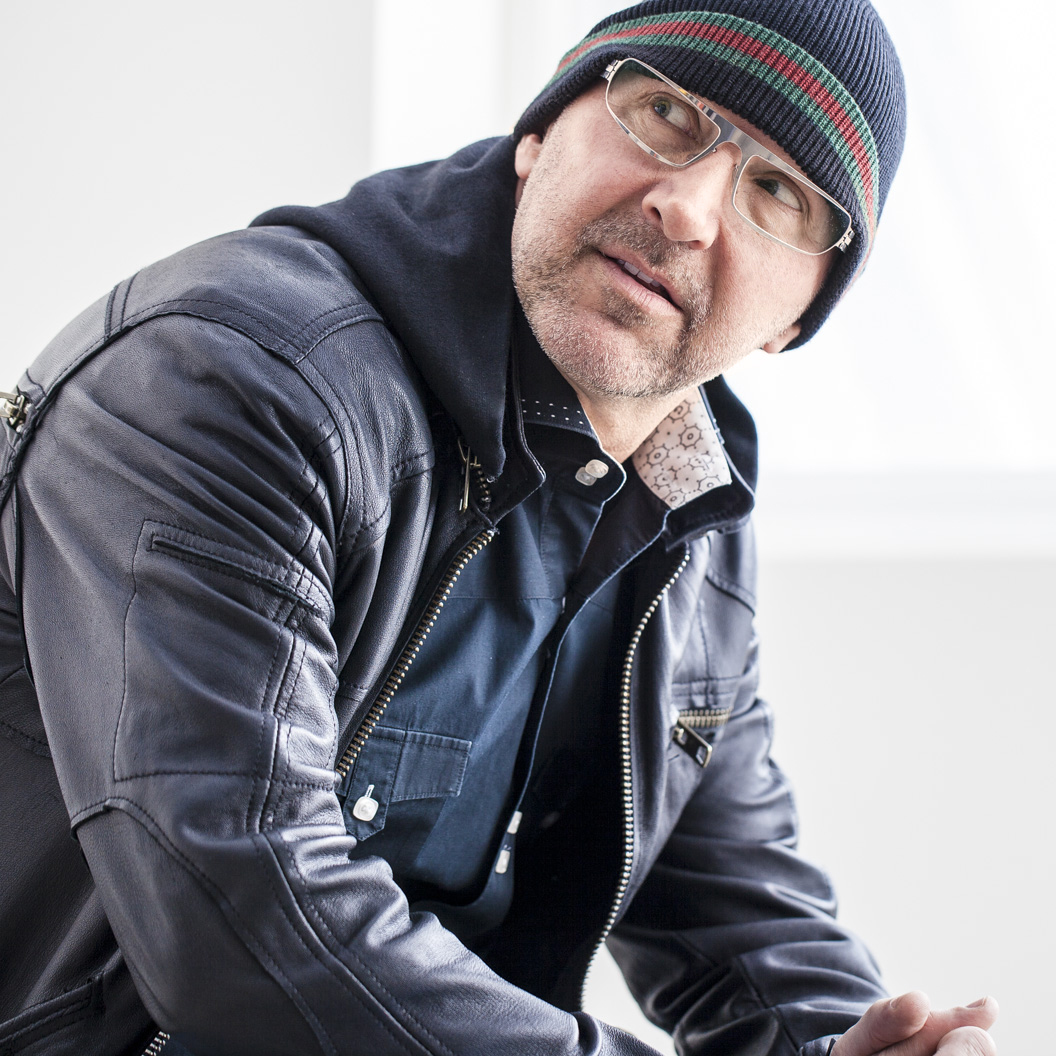 Jeff Charney, CMO of Progressive.
How long will Flo be a fixture?
There's no specific timeline with Flo—as long as she's relevant, she will be queen. That's in my hands and in our group's hands. She's part of a network. She's testing stronger than ever. Even eight-years-plus into her run here, people want to see her more because it's evolved. There are story arcs where she continually evolves.  She's the central character. She's the protagonist. She has a great ensemble cast. We're 120 episodes in—you don't call them commercials—and we're really strong right now. You work at it really hard. You really have to work at it; when you see this person so many times a month, she's got to be relatable and fresh.  As long as she's working, we're not going to stray away. A lot of brands get a little trigger happy, and you don't need to do that. She's our core.
Your website and social content is extremely varied and equal parts entertainment and education. How'd you determine that balance?
The key is it can't be written by committee. It's got to be really relatable. The [gauge for the] more educational part is that it's got to [cause people to say], "Damn, I didn't know that!"  For the Flo part, we put things in not necessarily to put Flo in it, but to see the Flo personality. It's not a balance, it's part of the overall strategy to give our audience what they'd expect from that channel, and in some cases what they wouldn't expect from that channel. It's got to make almost cocktail conversation. It's got to be written in a real backyard-fence kind of way.
The motorcycle rallies: When did you start them, why, and what's been ROI?
Trade shows. When was the last trade show you went to when you thought it was cool? Every trade show I went to I wanted to scream at how bad they were. And if you go to our events, it has to be a show, it has to be part of the network. For motorcycle, for example, you've got to get in the mindset of a motorcycle rider coming in for the show—they're pumped up. We give them a shoe shine, a shave, a Flo manicure—we really take care of these people at a time when they've been riding for four or five days; they think this is really cool. [They think,] "I can't believe a brand would do this for me. That's why we're the number-one insurance brand in the land. We make these things—every hour on the hour we've got to have great things. Every week of the year we're on the road doing these shows—RV, boats, motorcycles—reaching people in a way that connects with them. We don't even mention trade shows. It's all about the experience.
With so many initiatives in place—"Sprinkles Are For Winners," "FloBron," "The Apron Project"—do you worry you have too many? How are you organized internally to make it all work?
The consistency of initiatives is all built around that central core of Flo. It all relates to that story arc of being yourself, being comfortable with yourself. "The Box" is a reference to the box in the Superstore, "The Apron Project" is a reference to Flo's apron. People can find that connection. They all do interconnect. Everything connects; you leave some cliffhangers for people to figure out.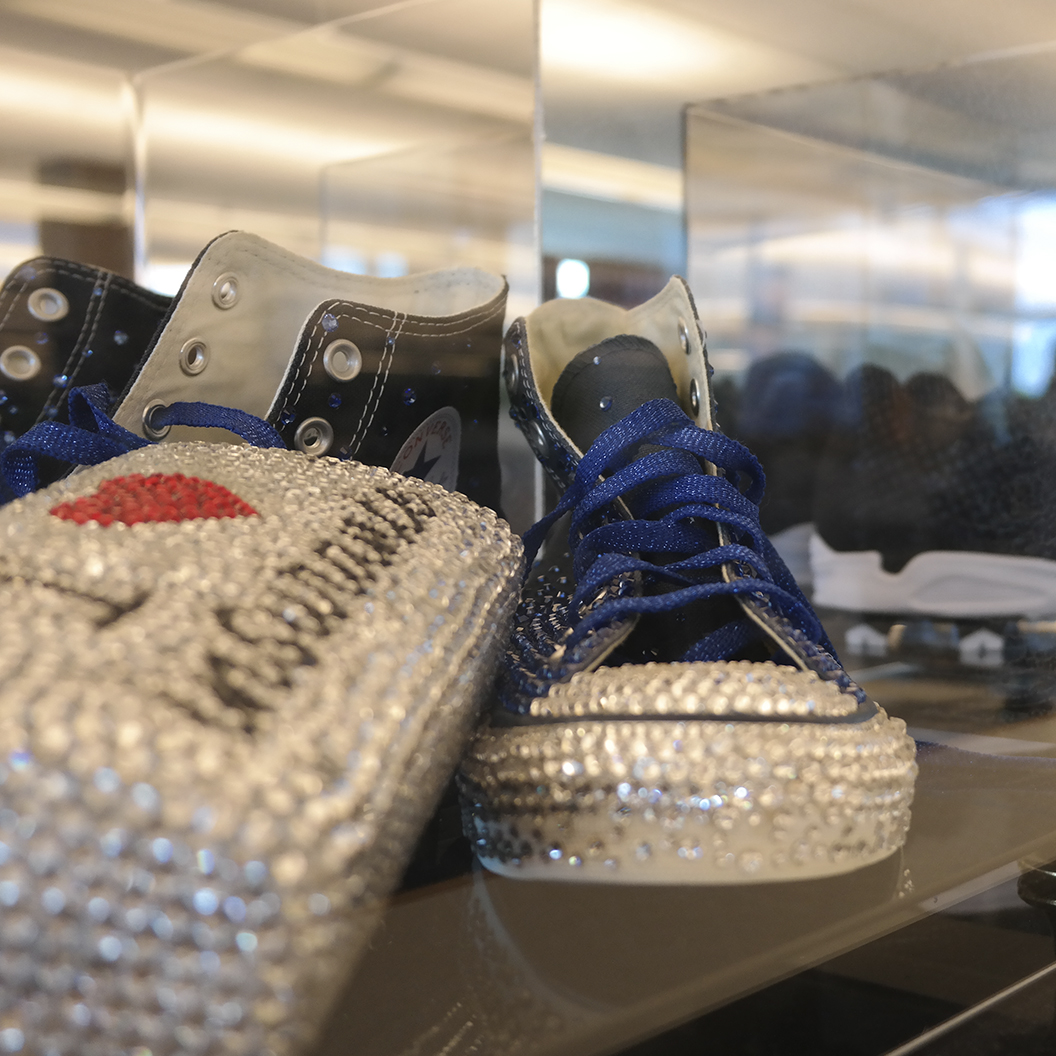 Are all of your efforts to reach different cohorts, or do you feel they all feed up into one brand definition sufficiently? What's the way you determine ROI on all of this?
Because we control the context, the media, the media spend, we measure everything. Every second of every commercial. Because you have an icon that's been around eight years, I know exactly if Flo's in the commercial, if there's a "Name Your Price" gun—we measure everything. I've never seen a place blend so beautifully as Progressive does. Most of our media buying is done in house and most of our data analytics are done in house. The brunt is done in house. For me as a CMO, and I've been CMO at many other places, that's a great luxury to have. It's a place where you can be a pretty secure individual. If you're running a network it's a lot easier. It's an arms race. You better be innovating, and having a network strategy enables you to pull those levers.
You've been in the CMO post for almost five years. How do you think that uniquely has benefitted you and the Progressive brand?
Longevity doesn't grant you anything. But adding value everyday is what grants me that.
Pound for pound we'd better be the best marketing organization in the country. I better be the best CMO in the country. The company demands that of me. I demand that of me and of my folks. I don't like losing. It's a good group of people I'm involved with. I've got to be an evangelist for change. I've got to stay up on it, [as in] throughout the night. You don't get much sleep these days if you're going to keep up in marketing.
This article was written by Jennifer Rooney from Forbes and was legally licensed through the NewsCred publisher network.
Originally published on Jul 30, 2015 4:17 PM, updated Sep 7, 2016