What does it mean to "have it all"?
Though some may argue that it's an outdated notion, it's still a question that nearly every woman encounters while forging successful careers and building a family. After all, the World Economic Forum found that gender parity is still 200 years away. The wage gap persists, with women earning 79 percent of what men do – in part because the workplace penalizes women following the birth of their first child. Men, on the other hand, see their wages increase after becoming fathers.
Against this reality, plus the ongoing #MeToo and #TimesUp movements, the official theme of this year's International Women's Day was #PressforProgress. Because though change is underway, so much more is necessary.
On March 8th, NewsCred teamed up with Blue Apron to host an impressive panel of female leaders from diverse backgrounds to discuss their unique experiences. The conversation focused on "Redefining 'Having It All': Celebrating and Empowering Modern Womanhood."
"This movement is the most impactful societal change undergoing in our country since the civil rights movement. Women's rights and equality is a human rights issue," NewsCred CEO and Co-founder Shafqat Islam said in the opening remarks of the event.
"We don't need to rely on politicians and laws to change accountability. It falls on us and can't just be words or panels or blog posts – it has to be tangible," Islam added, highlighting all the ways in which businesses have made positive strides and have areas of improvement, including closing the wage gap, promoting more women to leadership positions, and offering sufficient paid maternity and paternity leave.
The panel speakers included Steph Korey, CEO and Co-founder of Away; Tze Chun, Founder of Uprise Art; Shakesha Williams, Writer, Director, and Producer, Harlem Fusion Studios; Sheena Wright, President and CEO of United Way of New York City, and Natalie Krodel, former General Counsel of Wenner Media. Nisha Devarajan, Director of Communications at Blue Apron, moderated the panel.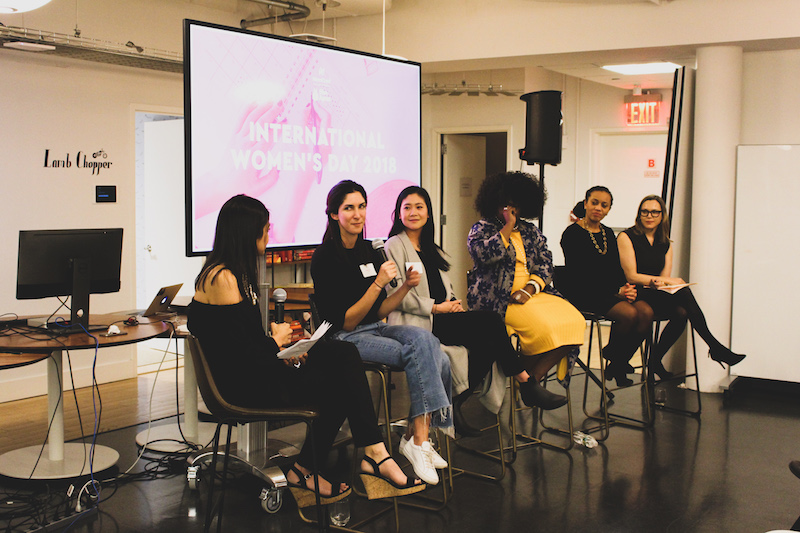 Here, their top takeaways for how women – and men – can continue to #PressforProgress.
Maintain a constant learning mindset
Korey launched Away, a travel and design company, when she was in her twenties, and in just two years, she's built a global brand, raising more than $31 million and selling 300,000-plus suitcases. She didn't let her age or level of experience get in the way of pursuing her vision to disrupt the luggage industry. And she never had the mindset that she wasn't ready for what was to come.
"You have to be comfortable with not knowing everything, and having the humility to admit that we all have a lot to learn. I try to create a culture where people can say 'I don't have an answer, but let me talk to a few people and find out,'" she said. "Being authentic about your strengths and weaknesses is key to the journey."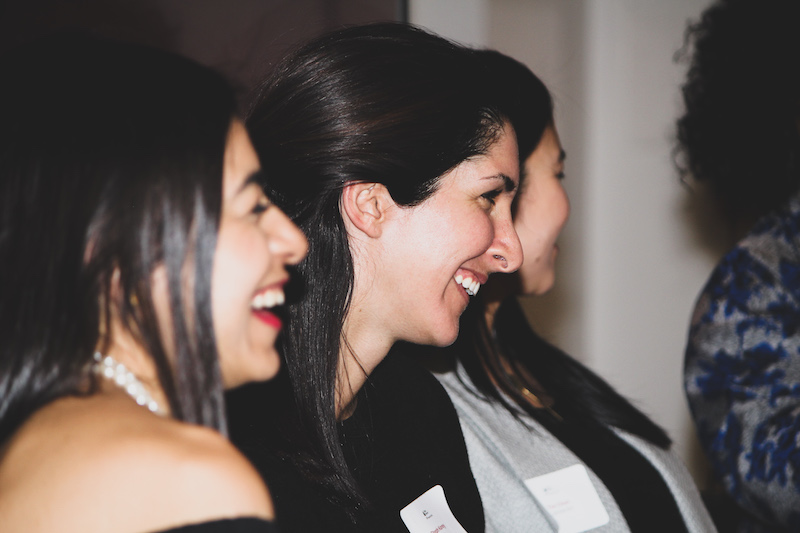 Steph Korey, CEO and Co-founder of Away
People model their behaviors after their leaders. Remaining curious and adaptive will inspire your entire organization to adopt the same mentality, Wright, President and CEO of United Way New York, added.
Build your tribe with purpose
Chun says she deliberately built a network of mentors outside of the art world. The different perspectives and diversity of experiences her mentors offered have kept her grounded and inspired as she launched and grew Uprise Art, a virtual art gallery.
"Over the last five years, I've seen people start businesses, close businesses, sell businesses, go through co-founder breakups, investor breakups," Chun said. "You see the worst-case scenarios and how people have started over again. And it's bigger and better. That's been so impactful."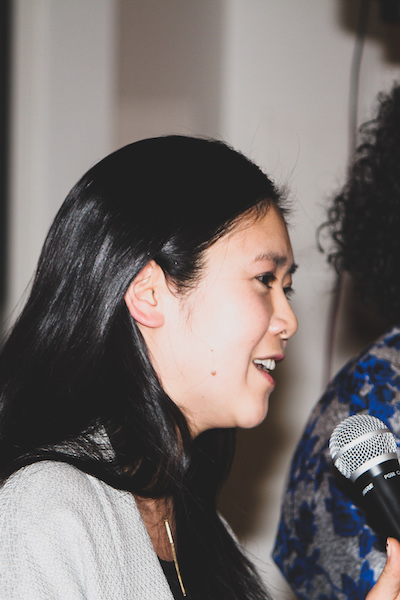 Tze Chun, Founder of Uprise Art
Explicitly ask someone to be your mentor, Wright advised: "They will say yes!"
"We get so buried in our work, but women across sectors, at all stages of their careers, need support and encouragement. Find those places and spaces to connect with other people very deliberately."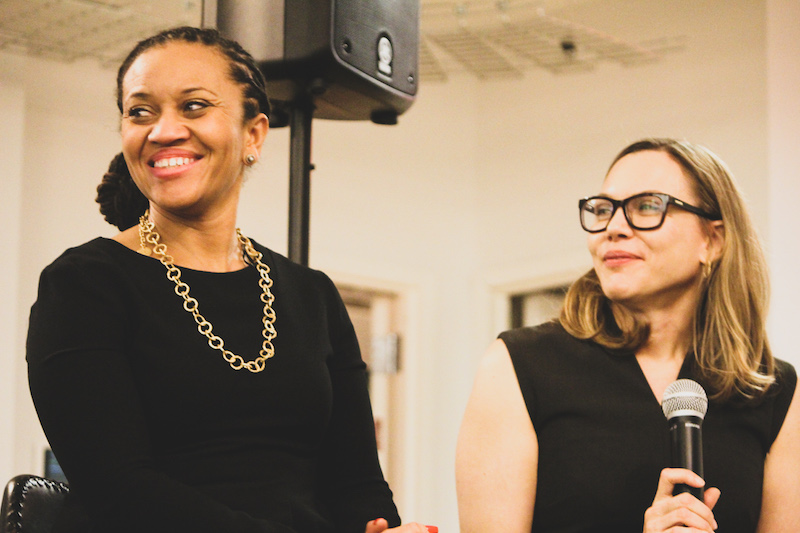 Sheena Wright, President and CEO of United Way of New York City, and Natalie Krodel, former General Counsel of Wenner Media
Keep your stride despite the negative perceptions people might have
As women, we're keenly aware of what people think of us. To break down people's negative perceptions, Wright said. "You have to actively be clear about your strengths and capabilities."
Korey recalled a few experiences where she had to challenge perceptions – the first Wall Street Journal story about her business, where she was referred to as "Mr. Korey," and another time when, at a conference for CEOs, someone asked her if she worked in marketing, failing to believe that she was the company's CEO.
"You have to call that out and challenge the perception," Wright advised. "You have to say, 'Oh, that's interesting – this is a conference for CEOs. Of course, I'm a CEO.'"
Is "having it all" a realistic standard?
The push-and-pull balancing act of life and work is continuously changing, and we put too much pressure on ourselves to be perfect and "have it all" when it's just not realistic, the panelists agreed.
"Don't feel guilty when you can't achieve everything you want to achieve," noted Williams, Writer, Director, and Producer, Harlem Fusion Studios.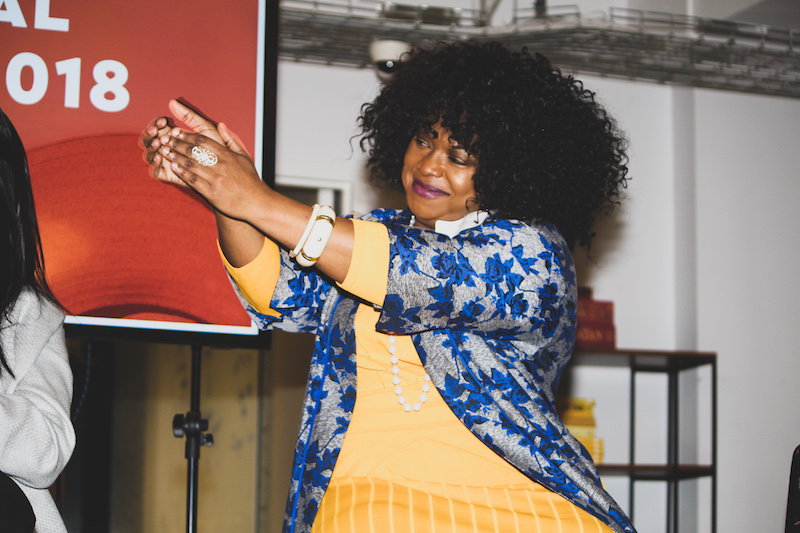 Shakesha Williams, Writer, Director, and Producer, Harlem Fusion Studios
Krodel, Wenner Media's former General Counsel, cited one of her favorite quotes: "Perfect is the enemy of good," adding, "You're not going to be perfect. Be okay with that."
Having a strong team of supporters at work and in life is the key to feeling like you've had it all. In her introductory remarks, Jane Medeiros, VP of Content and Creative Services at NewsCred, recalled how supported she felt when she took maternity leave for her son this fall.
"What I've learned over the past year is it takes a village to achieve your life's biggest vision, despite the small compromises every day," she said. "To me, having it all means locking arms to achieve our vision together."
Megan Anderle is an Editorial Director at NewsCred. Photos by Gaby Tama, NewsCred's Social Media and Content Marketing Associate.
Originally published on Mar 9, 2018 9:56 PM