NewsCred's roundup of the content marketing, technology, and business stories that caught our attention this week.
"The Audience There Is Huge": A Guide to the Most Popular Publisher Facebook Video Hacks (Digiday)
There's no question that marketers need to produce video – video consumption continues to increase each year, and social networks prioritize the format.
However, this presents a conundrum for most marketers: Video production is time-consuming and expensive. And most marketers lack the resources to produce video on a daily basis.
This has led some brands to resort to creative video work-arounds. Digiday takes a look at the tactics, which include reposting other peoples' videos, using GIFs, and repurposing audio.
As Digiday put it: "We'll let you decide if they're brilliant or despicable."
Twitter Announces More Live Video Deals (Wall Street Journal)
At this week's NewFronts, Twitter announced live-streaming partnerships with a number of media and entertainment companies, including Buzzfeed, Vox Media, MLB Advanced Media, and the WNBA. The companies will provide or produce live content for the platform. For example, BuzzFeed will broadcast a live news program each morning.
The move is seen as part of Twitter's effort to reposition itself as a platform for high-quality, live content – where brands can devote part of the budget they've traditionally reserved for TV, according to the Journal.
5 Important Visual Lessons from Designers for Content Marketers (Content Marketing Institute)
Visual content is another important part of the marketing mix. But like any piece of content, there's a craft to making visuals effective.
Content Marketing Institute spoke to designers to learn the key points marketers should keep in mind to ensure that their visual content gains and retains audience attention. They include:
Know less is more – give visitors space and time to pace their viewing.
Strike a balance – see visual content creation as important as text or audio creation.
See the color – stay true to your brand.
Think about typography – give visitors an easy-to-read experience.
Don't let page-load time deter visitors – optimize your visuals.
Scotch Brand Macallan Has a New Touchable Video (Digiday)
Fashion brands have dabbled in shoppable videos, and now scotch brand Macallan is experimenting with touchable videos.
It's part of Macallan's annual collaboration where it creates a limited-edition whiskey collection with famed photographers.
Working with photographer Steve Klein, Macallan created a video that has 13 touchpoints. When clicked or tapped, users will receive behind-the-scenes stories from the shoot, cocktail recipes, and whiskey information.
"We have been pushing our boundaries and trying new things in digital for a while now, so this was an obvious next step," said Samantha Leotta, Macallan's Senior Brand Manager told Digiday. "We also know that consumers are engaging with video more than ever before, but we wanted to take it even further, expand our reach, and make it even more engaging than regular videos."
Plus, the Latest from NewsCred: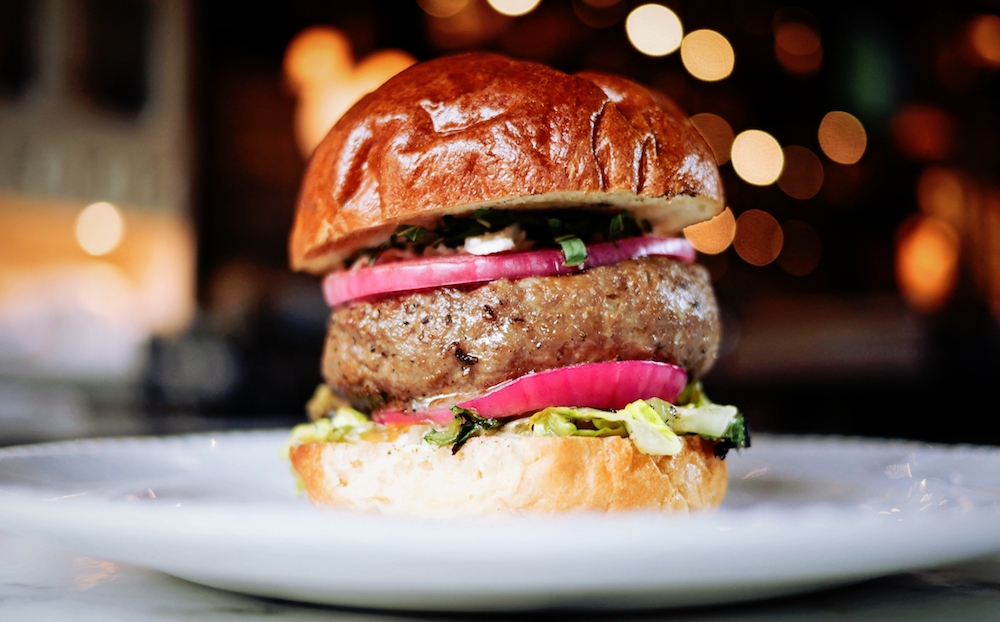 How The Infatuation Built a Passionate Community of Millions of Food Lovers
Eight years ago, The Infatuation was just a glimmer in the eyes of co-founders Andrew Steinthal and Chris Stang – two old college buddies with early dreams of taking over the music business.
Ascending to the ranks of VP of PR at Warner Bros. Records and VP of Marketing at Atlantic Records, respectively, they did just that, all the while brainstorming ways of one day working together.
"There were a lot of bad business ideas," says Steinthal, "but eventually we landed on a good one – The Infatuation," a website dedicated to trustworthy reviews and recommendations for the perfect restaurant to suit any occasion.
Here, Steinthal, now Co-founder and CRO of The Infatuation, shares how they built the global operation with a passionate fanbase of millions of food lovers.
HPE's Marcel Santilli on Why Editorial Excellence Drives Content Marketing ROI
Measuring content marketing ROI is one of the biggest challenges in our industry.
Yet Marcel Santilli, Hewlett Packard Enterprise's (HPE) Global Head of Publishing and Content Operations, is the rare content marketer who has been doing so for years, first at IBM's SecurityIntelligence.com, then at HPE's TechBeacon.com.
Last July, HPE tapped Santilli to recreate that success once more – this time for Enterprise.nxt, a new thought leadership platform geared toward IT professionals.
Here, Santilli, shares some of his success secrets, including how he measures ROI and why he's adamant about hiring journalists for his content marketing teams.
Why Storytelling Matters in Pharma Content Strategy: Q+A: Javier Boix of AbbVie's StoryLab
As consumers, it can feel like we're exposed to commercials and advertisements for different medications everywhere we turn. But behind some of the world's most popular drugs are stories about major scientific breakthroughs, research innovations, and improved patient outcomes.
Such is the case for AbbVie, a biopharmaceutical company founded in 2013, whose medications reach more than 28 million people in 170 countries. You may know AbbVie as the makers of Humira, a drug used to treat a number of immune-mediated conditions, including rheumatoid arthritis and Crohn's disease.
To help expand the company's story beyond corporate communications and advertising, AbbVie decided to form a content strategy team. StoryLab's goal is to create relevant, engaging, and authentic content to be the foundation of AbbVie's growth, value, and reputation stories.
We spoke with Javier Boix, Senior Director of Corporate Communications at Abbvie and Head of StoryLab, for his content strategy insights, including why storytelling is a key component.
Heather Eng is NewsCred's Executive Editor.
Thank you for subscribing!
Our best content will now come straight to your inbox.