NewsCred's roundup of the content marketing, technology, and business stories that caught our attention this week.
How Three Millennial Influencers Built Their Following (And What Brands Can Learn From Them) (Forbes)
Though there's been talk of an influencer bubble, it doesn't seem like it's going to pop just yet.
With nearly half of U.S. marketers expecting to increase influencer investments in 2017, Forbes contributor Lauren Friedman reached out to three top millennial influencers: Jessica Zollman, Danielle Bernstein, and Adam Gallagher. They shared how they built their personal brands – and what established brands should keep in mind while working with influencers and targeting millennials. Among the top takeaways:
Invest in video. "I think video content and vlogging are becoming more and more relevant." (Bernstein)
Authenticity is key. "Choosing an influencer that fits your brand rather than twenty influencers that don't, is becoming more and more important as readers can easily call 'bullshit' for paid sponsorships." (Bernstein)
Devote time and resources to creating quality social media content. "Create fresh, original content that piques consumers' interest, then do it again and again to keep them hooked." (Gallagher)
What Creativity in Marketing Looks Like Today (Harvard Business Review)
Today's marketers have to master many skills. They have to be creative thinkers, data analysts, art directors, copywriters, and more.
Given that, what does it take to be a successful creative marketer? Mark Bonchek, Founder and CEO of Shift Thinking, and Cara France, CEO of The Sage Group, interviewed dozens of senior marketers from top brands and found the following trends, backed by innovative, real world examples:
Create with the customer, not just for the customer.
Invest in the end-to-end experience.
Turn everyone into an advocate.
Bring creativity to measurement.
Think like a startup.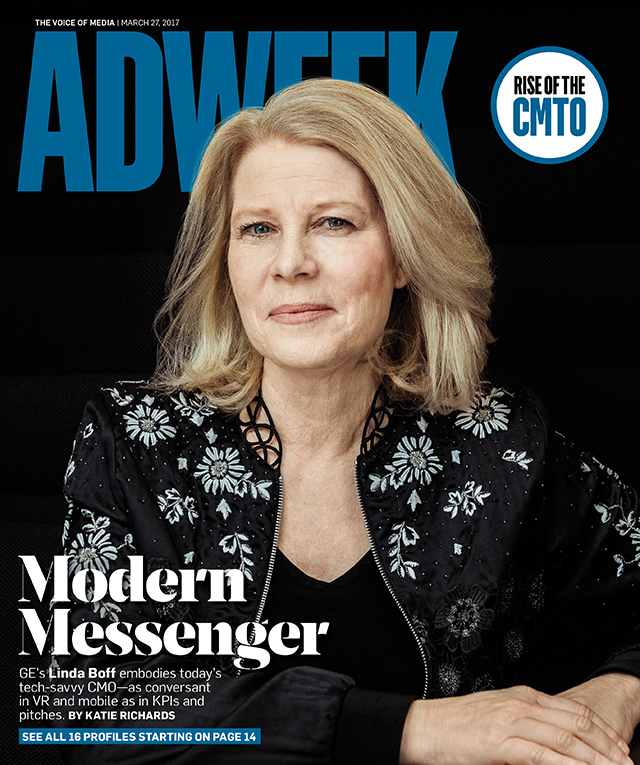 These Tech-Savvy CMOs Embody All the Talents the Modern Marketer Needs (Adweek)
Adweek also highlights the many skills top marketers require: The latest issue features 16 CMTOs – Chief Marketing Technology Officers – and how they're fusing creativity and technology to win over customers in new and exciting ways (often involving content).
They include GE's CMO, Linda Boff, one of the forces behind GE's fictional podcast series, "The Message"; L'Oreal USA's CMO, Marie Gulin-Merle, under whom L'Oreal became the first beauty brand to launch a Sponsored Lens on Snapchat; and IBM's CMO Michelle Peluso, whose creative activations had the company's cognitive computer, Watson, write songs with Bob Dylan and design dresses for the Met Gala.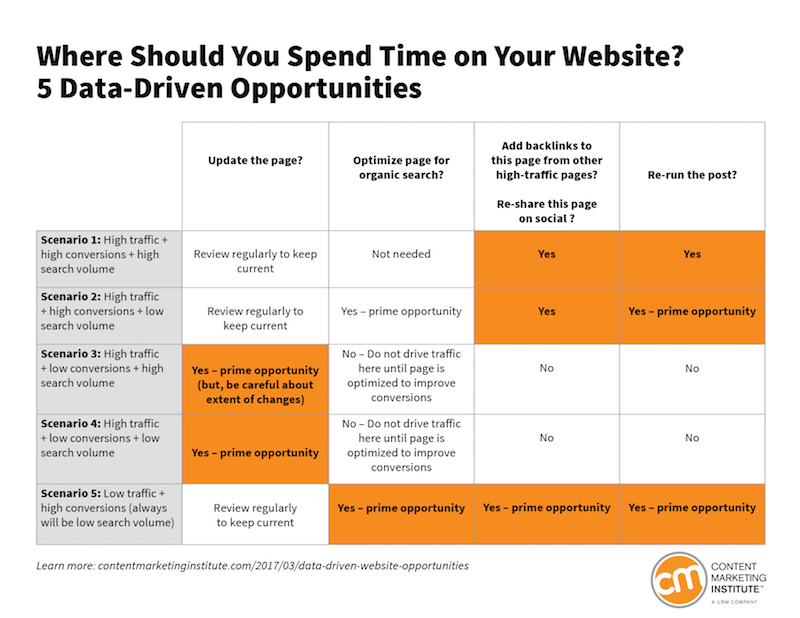 Where Should You Spend Time on Your Website? 5 Data-Driven Opportunities (Content Marketing Institute)
Every marketer has a lot of data. And it can be a struggle to figure out exactly what actionable insights you can glean from it.
That's why this chart from the Content Marketing Institute is incredibly helpful. By dividing content into five categories based on three factors – traffic, conversions, and search volume – content marketers can then take concrete next steps to optimize those pieces and drive a better return on them.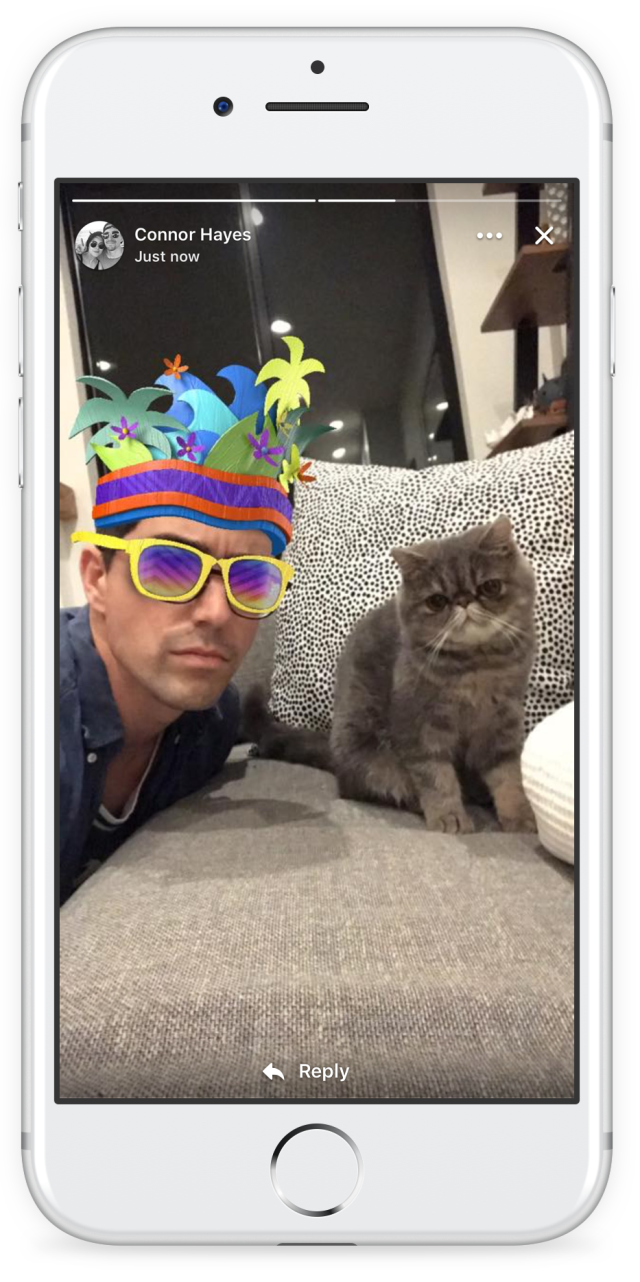 Stories are the New News Feed (TechCrunch)
With Facebook and WhatsApp now having their own ephemeral messaging capabilities (i.e. Snapchat-like features), TechCrunch is declaring that the "camera is the new keyboard" and "stories are the new News Feed."
It's been some time in the making, but it's another sure sign that visual content and video are more important than ever. Users, especially younger generations, are rapidly consuming and creating more visual content, and social platforms are prioritizing them. If they aren't already, marketers should be prioritizing those formats, to ensure they're reaching their audiences.
Plus, the Latest from NewsCred: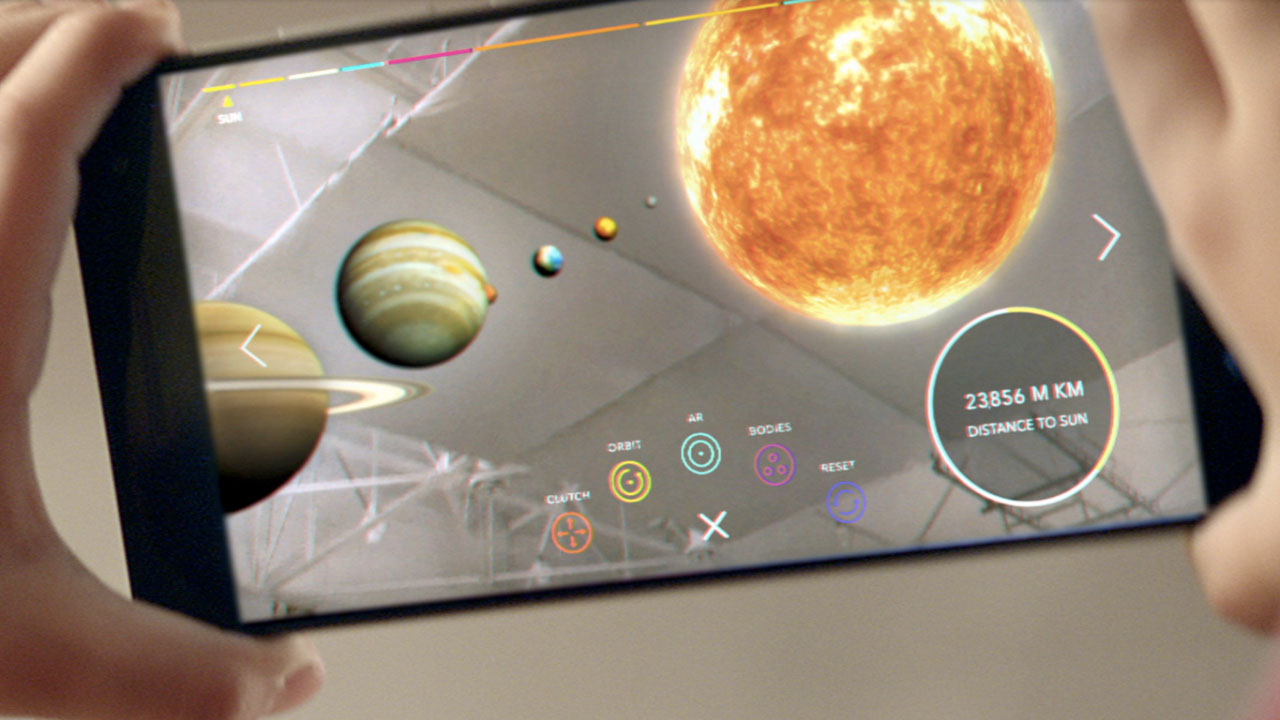 6 Major Technology Shifts That Will Shape Your Content Marketing Strategy
We're living in a world where technological change is happening faster and more erratically than at any time in history. And marketers have yet to grasp the unprecedented opportunities this digital world affords, according to Tom Goodwin, EVP and Head of Innovation at Zenith.
Here, Goodwin offers what he feels are the six most important trends to frame a new way of thinking about marketing and advertising in this post-digital age.

[INFOGRAPHIC] Virtual Reality + Marketing in 2017
There's no question that many marketers are thinking about virtual reality (VR).
At a time when it's harder than ever to capture users' attention, VR gives brands the ability to create truly immersive experiences.
Yet, VR requires a big investment. And a company must align on goals, strategy, distribution, and measurement plans before launching any VR initiative.
If you're among the many brands considering VR as part of your 2017 content marketing strategy, here are helpful data points to keep in mind and possibly build your business case, via this infographic.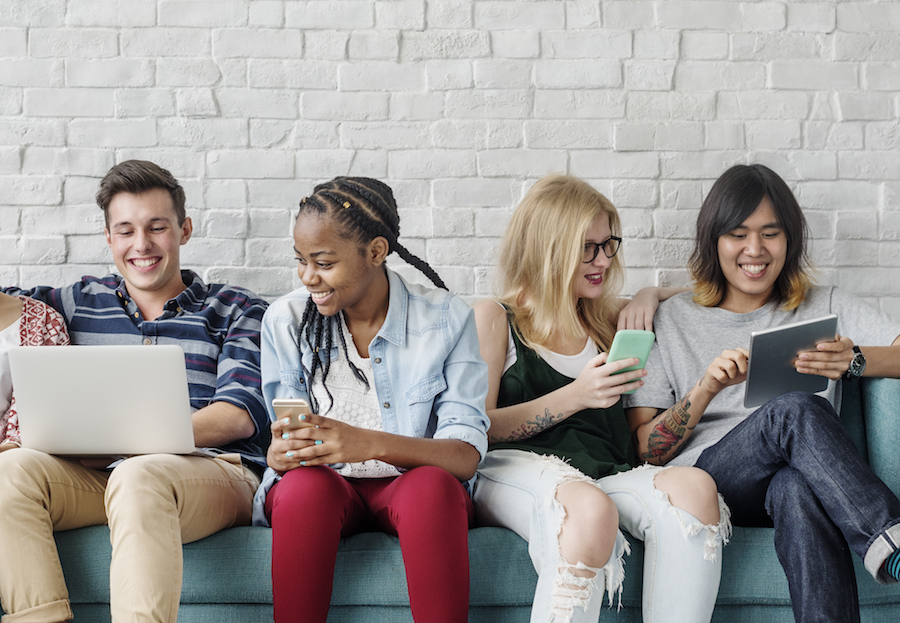 How Society of Grownups Reaches Millennials through Financial Content Marketing
Society of Grownups is on a mission to help millennials "find their inner adult." The Boston-based financial organization aims to remove the stigma around talking about money, and get young adults on track to meet their financial goals. They do this through free, interactive online classes, content, and tools, all tailored to that generation.
It's an example of well-executed content marketing.
Though the Society operates independently, MassMutual Financial Group owns and funds it. With the global design firm IDEO, MassMutual created the Society in 2014, specifically to reach millennials – a demographic it hoped to reach and learn more about.
Heather Eng is NewsCred's Managing Editor.
Thank you for subscribing!
Our best content will now come straight to your inbox.