Considering it costs 7x more to acquire new customers, customer retention and ATTENTION is a huge focus at NewsCred. We go out of our way to ensure that our clients know just how special they are to us.
As one of the Event Managers at NewsCred on the marketing team, it's my job to ensure that our events are an extension of these initiatives. So, when we decided to host our second Customer Summit on May 13th, we wanted to do everything we could to make our clients feel extra special.
If you've ever considered throwing a client appreciation event, here are a few tips and tricks that helped us pull off a successful customer summit.
Don't Go It Alone
Rather than thinking of the Customer Summit as an individual event, we considered it a full-on marketing campaign. The Events team worked hand-in-hand with our brand and content teams to ensure that our customers felt the love during every aspect of the event – through onsite branding, shout outs during presentations and more, it was a full marketing team initiative. In addition to working closely with our internal teams, NewsCred partnered with Sparks to bring our vision to life. Working with a great production company allowed us to spend our time on getting all the details right. Not a step was missed!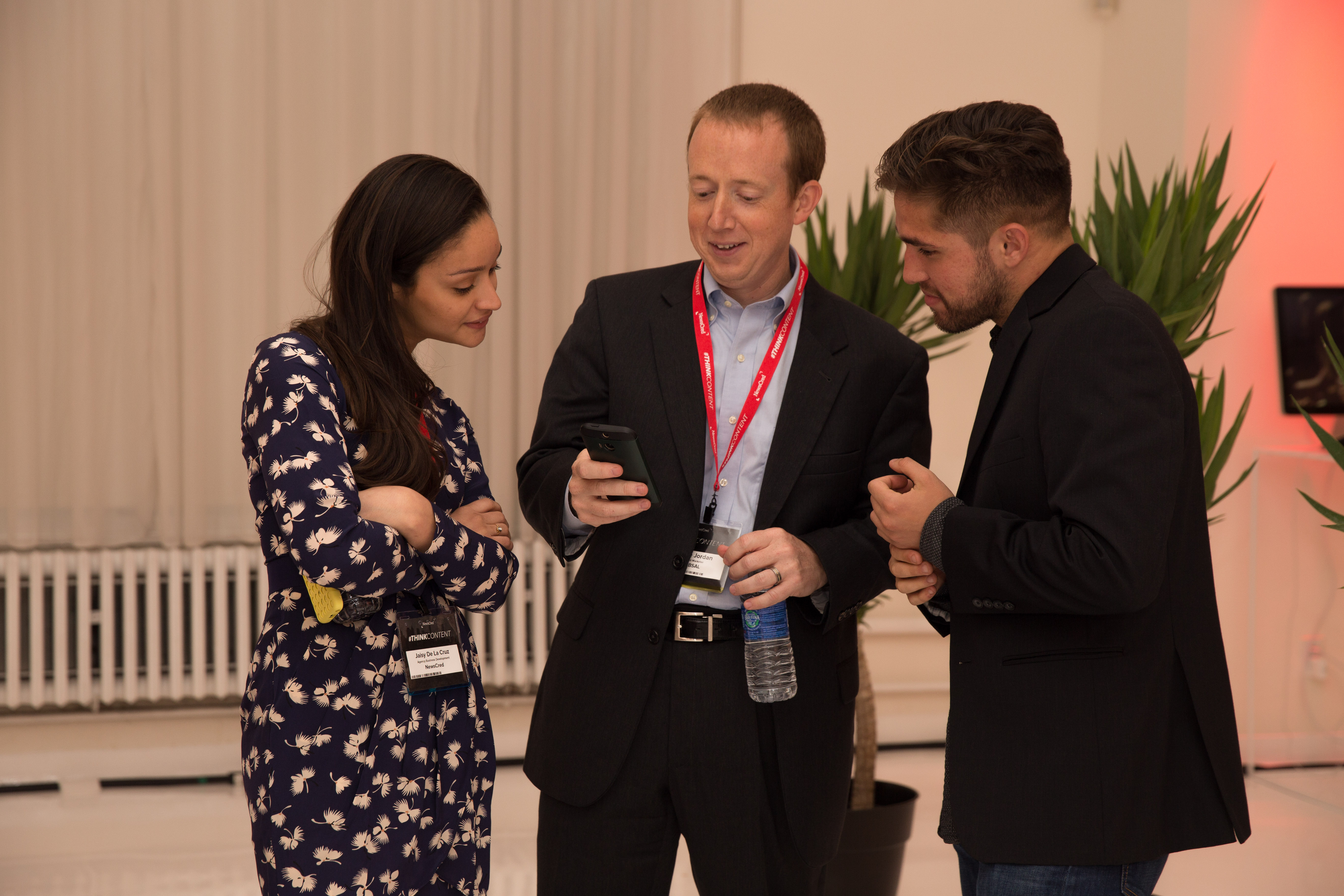 Show Them You Care
Upon arrival, we handed our clients hand-written, personalized welcome notes from the NewsCred client success team that they engage with on a day-to-day basis. Don't ever underestimate the power of a hand-written note!  We also made sure that our customer's logos were proudly displayed throughout the venue during our Customer and #ThinkContent Summits.
VIP Access + Special Perks
All of our customers are automatically given VIP access to NewsCred events, including the annual #ThinkContent Summit. In addition to VIP access, we also invited our clients to attend a VIP Reception. Content and cocktails never hurt nobody!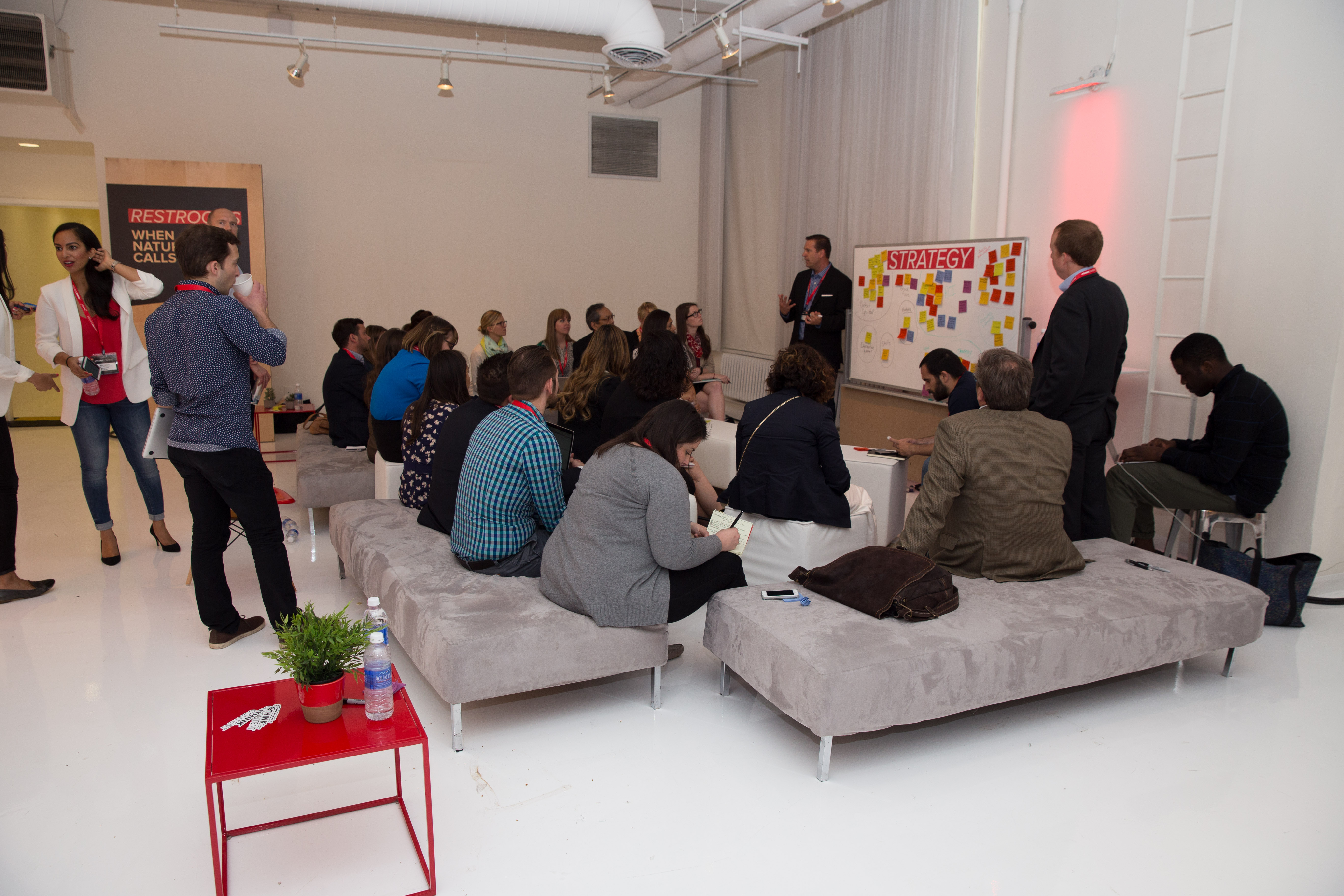 During the Customer Summit, our clients were provided access to special perks. We set up a photo booth for complimentary head shots from professional photographers and they were a total hit at the event. Customers were able to take photos at their own leisure throughout the event which were then edited and delivered via email. We also let them sign up for workshops based content creation, content strategy, content measurement, and content distribution. These small break out groups paired them with peers and experts to talk about their challenges and come up with solutions as a group, with takeaways they could take back to their team. We also gave them a sneak peak into our product vision, and got their valuable feedback on the future of our company.
Be Authentic!
Customers are people just like you and I. Don't be afraid to engage and chat with them, regardless of what your role in the company is. I had the pleasure of hanging out with our clients from USAA at the VIP Reception. We enjoyed a Content-ini (or two), some laughs, and were also able to chat again at the #ThinkContent Summit again the next day.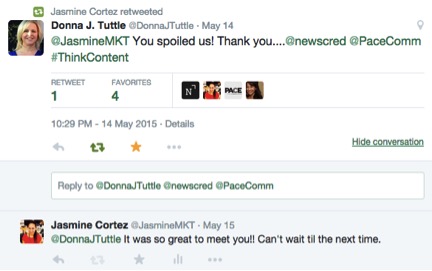 Get Their Feedback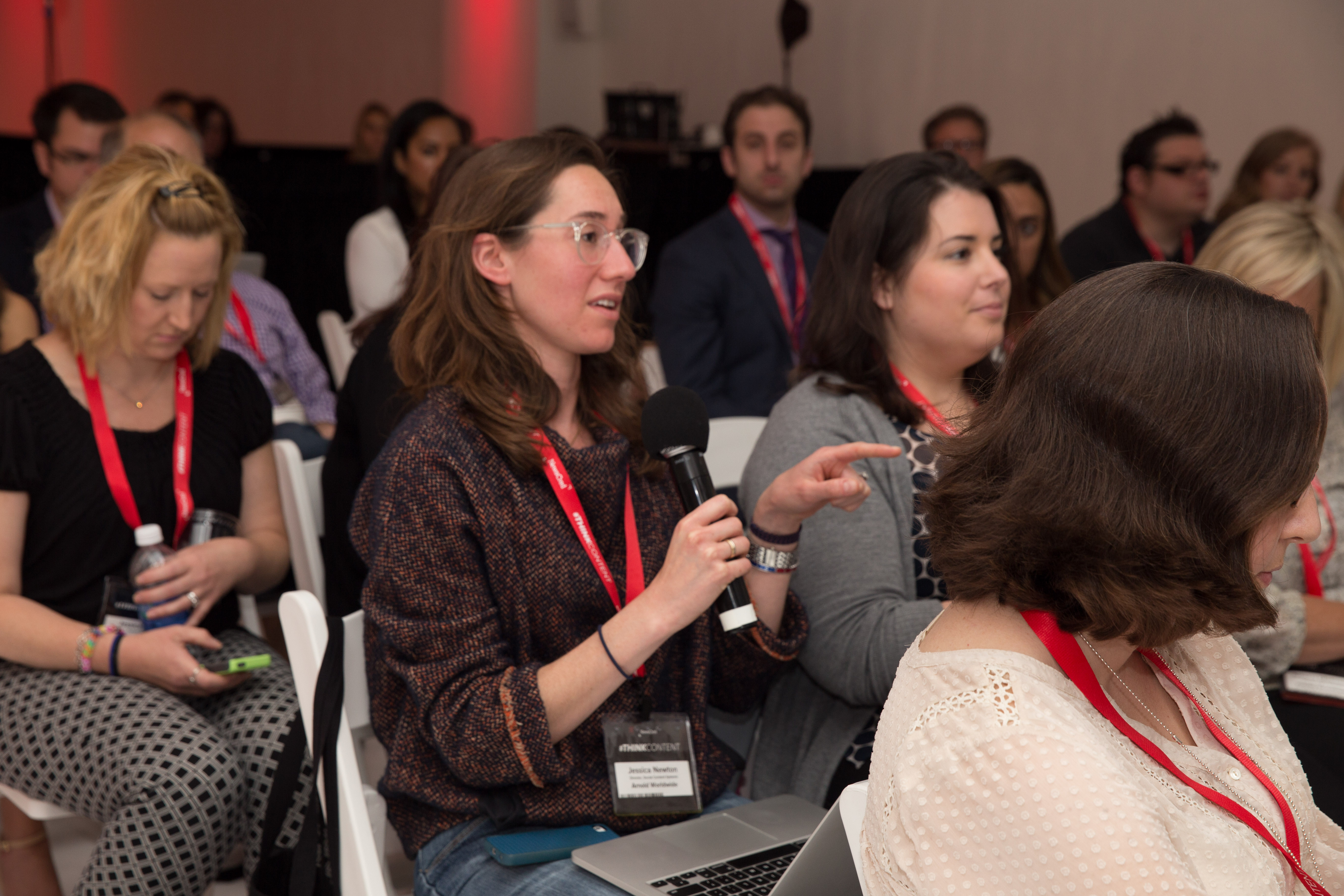 It's not over when the event ends. We sent a survey out to our clients to ask for feedback on the Customer Summit. The responses just proved the value of hosting an exceptional event.
100% said the Customer Summit was very or extremely useful
100% are very or extremely likely to attend the Customer Summit again next year
90% are likely to recommend NewsCred to a friend after attending
Jasmine Cortez is an Event Marketing Manager at NewsCred
Originally published on Jul 22, 2015 10:04 AM