Cheryl Miller Houser has always been drawn to people and their stories.
"My whole life, I've been fascinated by people and what makes them tick," she says. "I'm empathetic and try to see the world through other peoples' perspectives. I have a tremendous amount of curiosity about people."
It's fitting, then, that Houser's inquisitive nature led her to filmmaking. "Children of Darkness," the first feature documentary she produced while a student at Brown, was nominated for an Academy Award. In the years following, she produced David O. Russell's first movie, "Spanking the Monkey," and dozens of television shows, including Discovery Health's "Dr. G: Medical Examiner" and A+E's "Biography" series.
In 2013, Houser founded Creative Breed, a creative agency focused on storytelling across platforms. At Creative Breed, Houser has produced and directed web series, like Food & Wine's "Mad Genius Tips," ad campaigns, like Chico's "Style My Way," and the feature documentary, "GENERATION STARTUP."
While Houser's work spans length and channels, there's a common thread that runs through each piece: empathy. Whether it's an ad, a digital short, or a feature film, Houser's subjects and stories forge emotional connections with viewers.
Houser recently shared her tips with NewsCred. Here, her tried-and-true advice for telling compelling stories that move people to take action.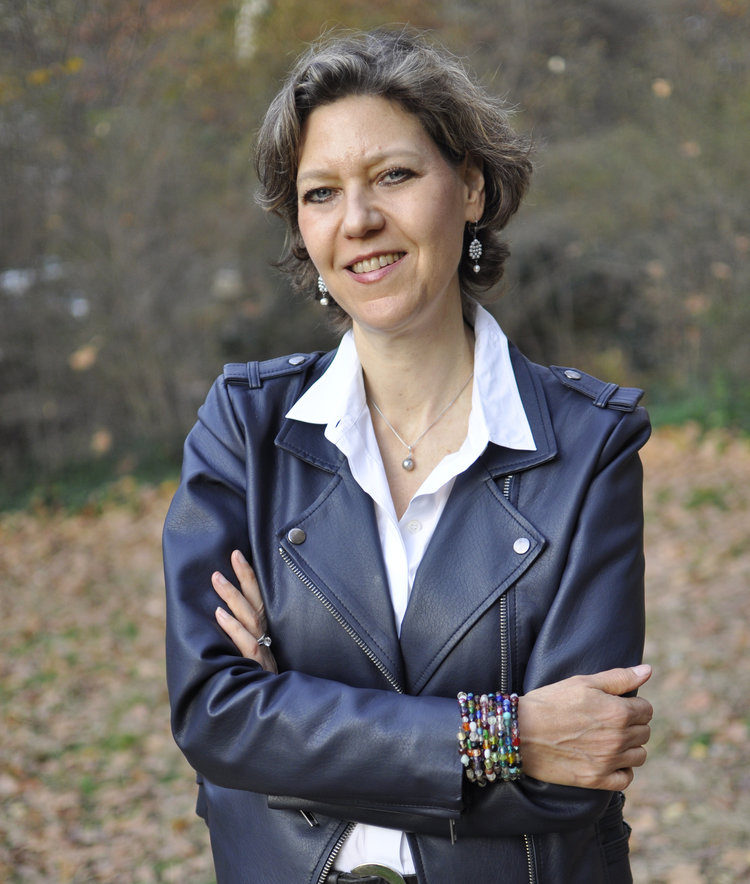 Cheryl Miller Houser, documentary filmmaker, and Founder and CEO, Creative Breed
How to create an emotional bond with viewers
"Bonding with your audience starts with empathy," says Houser. Through empathy, brands can spark conversation and awareness around topics that resonate with their customers and inspire an emotional connection with them.
Often, that means voicing an unequivocal stance on an issue.
"Brands need to have guts. Brands shouldn't be afraid," says Houser. "The ones creating the most engaging content are the ones willing to take a stand, define what their values are, and hold to them."
That doesn't mean that you have to be political. "But it does mean you need to identify topics that reflect your values, feel authentic to your brand, and embrace who your customer is. Don't worry about how the rest of the world will perceive you," says Houser.
The most empowering content is genuine, relatable, and strikes an emotional chord – even if that emotion is sadness, anger, or pain. But Houser feels that it's best to end on an empowering call to action, implicit or concrete, and a positive note so viewers feel inspired to take action.
Houser's documentary "GENERATION STARTUP" is a prime example. It follows a cohort of young entrepreneurs in Detroit as they try to launch successful companies. The film is honest. It shows the entrepreneurs struggle: working 20-hour days, facing bankruptcy, manufacturing failed products, feeling the isolation of being the only woman or woman of color in a room. Yet it's these genuine, relatable hardships that help the audience connect to the subjects. The film ends on an uplift, leaving viewers feeling they can move outside their comfort zones, work hard to follow their passions, and take action on issues that matter to them.
"People are people. They have hopes, dreams, and vulnerabilities. They all experience sadness and happiness," says Houser. The key to effective storytelling is to capture the full range of the human experience and articulate it through a brand's prism with a cohesive narrative thread.
"Whether you're working with 60 minutes, 90 minutes, one minute, or two minutes, it's how you frame the story," says Houser. "You have to open in a way that's a grabber and frame everything that follows with your narrative voice and thread – and never lose that thread."
Always is a brand that exemplifies these points with its #LikeAGirl campaign.
"It's uncomfortable and reveals a painful truth: that many of us unwittingly socialize girls, even our own sisters or daughters, to lose their confidence," says Houser. "But it ends on uplift because it changes the perception of the term 'like a girl,' inspires girls to feel proud, and provides the call to action that we should all change how we socialize girls."
Sure, your creative efforts will be lost on some. You'll get pushback and negative comments and lose some people. But chances are, they're not who you're trying to reach, anyway. You will, however, forge stronger connections with your core audience.
How to impart values, issues, and information in an entertaining and engaging way
Narrative storytelling is also key to delivering your messages to audiences in a way that will resonate.
As a documentary filmmaker, Houser has spent much of her career making complex topics accessible – and enjoyable – for mass audiences.
"Researchers have done a lot of studies on how the brain is wired and how people learn information," Houser says. "If it's delivered through a narrative, people will retain it much more than if it's presented in a straightforward fashion."
One big reason storytelling is so effective: It helps people become emotionally attached to an issue, or brand, by humanizing it.
"I was recently in Los Angeles pitching a new documentary," says Houser. "It's about diversity in tech, female empowerment, and breaking the cycle of poverty in Latin America. Those are the issues. And said that way, maybe the film sounds a little boring. But what if I told you that the documentary is about young women in Peru who come from extreme poverty and limited educational backgrounds, sometimes abuse at home, who become skilled coders in just six months and end up at high-paying tech jobs throughout Latin America. At heart, it's a story about their resilience and our potential to achieve anything when we have support."
Tone is also important, according to Houser. Strive to be relatable, not preachy, and add humor when possible. In addition, the more you can show, not tell, the better – whether you're working with words or images. And if it's an option, consider visual storytelling.
"Visual storytelling is particularly engaging," says Houser. "And film, when done well, is the most visceral form because you can really bring people into a sensory world where they're seeing, listening to music, and engaging with people."
How to use content to drive people to action
"With content marketers and brands, the call to action often is to buy the product or to drive sales, which is totally understandable," Houser says. "But brands can do good and do well at the same time."
Companies that embrace positive values often see brand and sales lifts. "Customers want to align themselves with those brands and support them," Houser says.
Patagonia, who has long used its blog and social media to advocate for environmental issues, for example, recently saw sales increase after speaking out about President Trump's plan to cut funding to two national monuments.
"People don't want to be sold things. They want to be sold uplift, experiences, connections, and relatability," says Houser. "You can do good for your brand and the world by telling inspiring stories that foster positive change."
If you'll be at SXSW, Cheryl Houser will be giving the talk "The Empathy Effect: Impact through Storytelling" on March 14th. Watch "GENERATION STARTUP" on Netflix, iTunes, Amazon, and YouTube.

Header photo: Dextina Booker in "GENERATION STARTUP".
Heather Eng is NewsCred's Executive Editor.
Thank you for subscribing!
Our best content will now come straight to your inbox.