2017 marked the fifth year of NewsCred's annual #ThinkContent Summit.
Over the past five years, the event's theme has reflected the evolution of the digital marketing space. In 2015, the theme was "Creativity, Technology + The Future of Storytelling." In 2016, it was "Convergence: The New Marketing Imperative."
When I looked at this year's theme, its proclamation was even bigger and bolder than years past: "The Marketing Revolution."
Not only was this theme different in the scale of its claim, but it begged the question of what, exactly, made this year a revolution?
After listening to the speakers at the event and diving more deeply into the current state of marketing, it was clear that we are in the midst of a marketing revolution.
What Makes a Revolution?
The term "revolution" is rooted in the Latin word "revolutio" meaning "a turn around."
While the phrase "a turn around" is a bit distant from how we would normally describe a revolution, the general concept is the same: a drastic deviation from the status quo to create better conditions at its outcome.
Nick Bostrom, Director of the Future of Humanity Institute at Oxford University, mentions that we might define "revolution as a dramatic change brought about relatively quickly by the introduction of some new technology." If we accept his definition, revolutions are essentially made up of two criteria:
They create radical, sweeping changes.
They happen because of technology.
To illustrate how technology can be the driving force of revolutions, let's examine the one behind the current information revolution – specifically, the internet.
What started more than 50 years ago as a military defense project sparked an information revolution through a string of technological advancements that unlocked new capabilities for humans. These new capabilities brought about changes in information creation and knowledge sharing that were previously unthinkable.
The gravity of these changes are apparent just by looking at the internet's staggering adoption rate.
In 1969, there were 4 total users on the ARPANET network – a precursor to the internet.
By 2005 the internet had more than 1 billion users.
In 2010: 2 billion.

And finally, in 2014: 3 billion.
By these numbers, the internet's pervasiveness is undeniable. And we've seen how it transformed the way we conduct business, order pizzas, watch television, convey emotion, spend our time at 2 a.m. learning useless trivia, and ultimately, live our daily lives.
Under Bostrom's definition of a revolution, we can say with confidence that the internet caused the information revolution. Its effects were radical and sweeping, and ultimately technology was at the forefront of its development.
The Marketing Revolution
The conditions set before marketers in 2017 make the timing unique and ripe for a revolution.
For starters, consumer behaviors are constantly evolving to better serve their own needs. Ad-blocking software usage rates have surpassed 600 million devices and are growing. Customers shop around without thinking much about loyalty. And human attention spans are officially shorter than that of a goldfish.

The challenge for marketers under these conditions is obvious: How do I fit into this new model of consumer behavior in a way that is best for my brand?
At NewsCred, we've helped solve this challenge with the short answer: content marketing.
Giving consumers something of value that makes them actually want to pay attention and interact with your brand has clear advantages to interruptive forms of digital marketing. This concept alone isn't revolutionary, and marketers have understood this for a few years now.
What makes today noticeably different and revolutionary is that technology has finally reached a level of sophistication where marketers' capabilities are extended far beyond what was previously possible. The earlier years of content marketing forced marketers to make a difficult trade-off between measurement and quality. The decision was to either create easy-to-measure, low-quality display ads or amazing, beautiful content without a clear sense of how it performed.
We are now at a level of maturity where, because of technology, that difficult decision has melted away.
Our CEO, Shafqat Islam, coined this idea during his #ThinkContent keynote address when mentioning: "We can have both exceptional content, and the ability to measure it."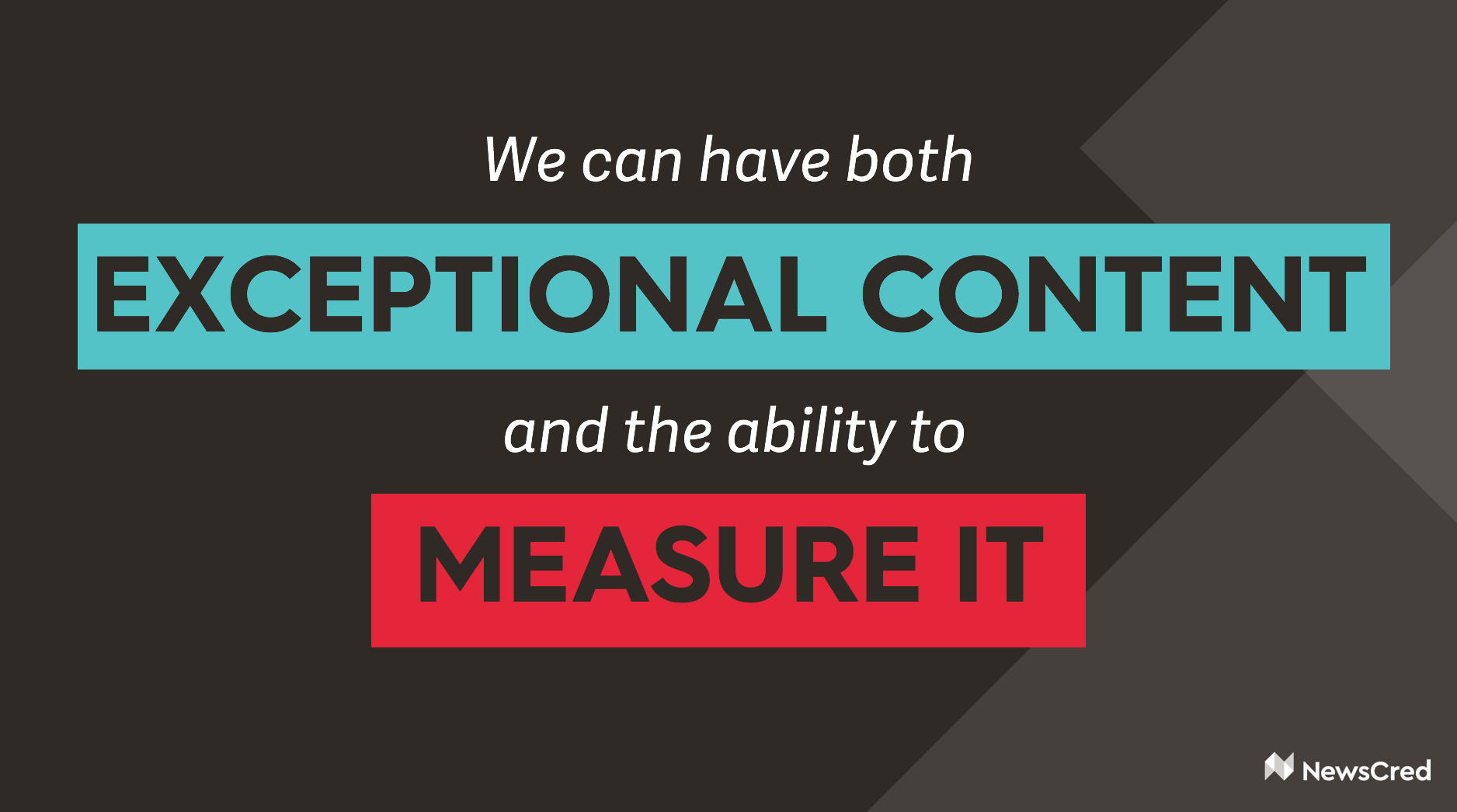 The notion of exceptional content rooted in performance data may seem too good to be true. However, it's now possible – and actually introduces a self-reinforcing cycle in which both marketers' and consumers' incentives align.
Marketers want to create awesome content that will perform for their businesses. And in return, their audience will demonstrate – through measurable data – that great content performs better.
If we think back to our original criteria for a revolution, it's clear that now is a revolutionary time in marketing as:
The changes are sweeping and drastic for both consumers and marketers.
Technology is the enabling force behind these changes.
How Can I Make My Marketing Revolutionary?
Understanding that we are at an inflection point in the marketing space is relatively straightforward. Understanding how to participate and thrive under these new conditions is not.
Below are some action items from #ThinkContent that you can start doing today to be a better content marketer in the midst of this revolution.
Align Content Marketing to Your Company's Top Business Goal
Having a goal for content marketing that maps to a quantifiable business outcome is paramount.
This means defining at the onset of your content marketing journey what success looks like in the form of measurable KPIs. Your ultimate goal may be lifts in brand equity with proxies to dollar amounts, e-commerce sales, leads generated, or simply content-influenced revenue.
Also in his #ThinkContent talk, NewsCred's Islam alluded to this when asking marketers to define their north star: "What is the top business goal your CEO has laid out for your company? And how does your content marketing ladder up to that goal?"
Ensure that you are clear about your ultimate business goal for content marketing. This will help you gain buy-in and resources by proving measurable success to your broader organization.
Implement Tools and Analytics for Content-Centric Measurement
If defining your north star provides the end-goal for your content marketing program, the analytics are the compass that will continually nudge you in the right direction.
Having the correct tools in place that are specifically built for measuring content will ensure that you are armed with the right data to make better decisions in an uncertain endeavor.
As Javier Boix, Senior Director of Corporate Communications at Abbvie and Head of StoryLab, said at #ThinkContent: "Behind the scenes is equally as important to creating a great customer experience."
NewsCred's own content marketing platform provides marketers with understandable, actionable ways to improve their content marketing performance based on analysis of their program's data. We make this exceptionally simple to set up with just a single line of JavaScript that gives you access to our entire analytics suite. This includes content-centric metrics that measure how people consume content, all the way to what individual pieces of content influenced revenue.
Now that marketers have the ability to track and measure performance against goals, taking advantage of this opportunity is more crucial than ever. You'll have an ongoing understanding of how content marketing impacts your business, which can inform the creative and influential work you produce.
Be Creative – And Use Data to Iteratively Improve Performance
Having the right data readily available to make informed decisions will feed into smarter, faster decision-making. Even more exciting: It can lead marketers to produce wildly creative work that truly resonates with their target audiences.
Spotify's CMO, Seth Farbman, discussed how his company was able to interpret first-party data about users' listening habits to create marketing that spoke to people on deeply personal levels.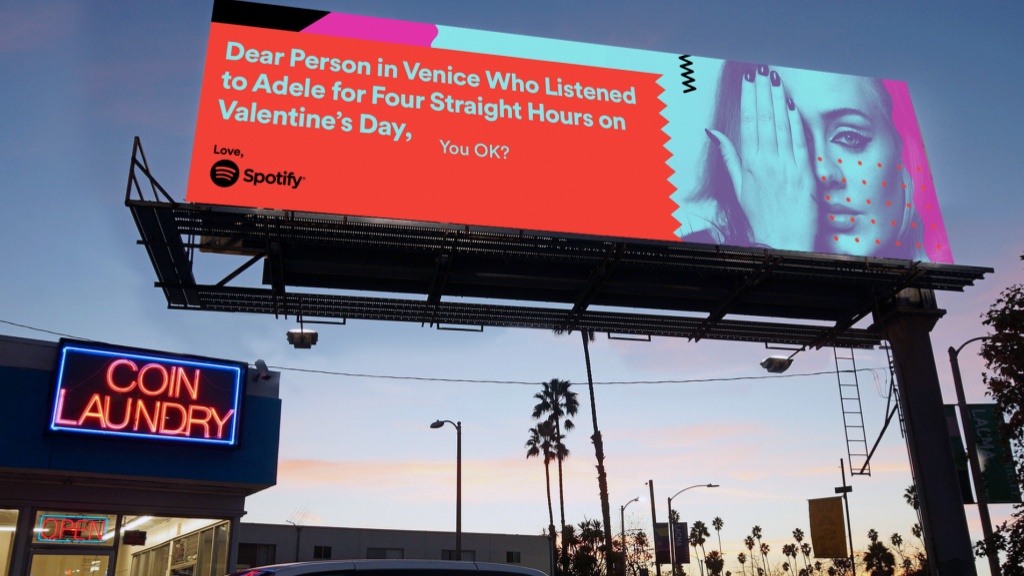 Jill Cress, CMO of National Geographic, also highlighted the importance of listening to your audience. In the past year, the storied brand has launched a number of ambitious content initiatives, like the first 360-degree Facebook Live video at its Mars simulator.
"It's all about being able to connect with audiences in authentic ways," says Cress. "We garner a lot of rich data about what consumers care about, and dig deeper to create content to resonate to those communities."
And don't just evaluate your successes. As Ben Lerer, CEO, Group Nine Media, Managing Partner, Lerer Hippeau Ventures, put it in his talk: "Study your failures and then you can raise the floor."
It's crucial that we all do the same. We can analyze which types, authors, topics, and channels are most performant. Then, pinpoint what attributes make some content more successful than others – and iterate to improve results. It's important to listen to the data and shape your story afterwards. (Sidenote: NewsCred's software will perform this analysis for you and offer actionable recommendations off the back of these insights so you can focus on actually creating great content).
Through an unbiased approach, you'll be able to make the best decisions to inch toward delivering content that is both impactful for your business – and relevant, exciting, and engaging for your audience.
In the middle of a marketing revolution, it can feel daunting to figure out which steps you should take to set yourself up for success. Technological changes occur rapidly, new consumer behaviors form every day, and an abundance of noise makes it difficult to focus on what truly matters to your organization.
Understanding your content marketing goals, properly tracking and measuring performance against those goals, and ultimately, taking action armed with the right data are the most effective first steps you can take to become a better marketer in the new performance era.
This is an exciting time to be a marketer. Now, there's no longer a choice between performance and quality. As a result, marketers have increased flexibility and opportunities to construct enduring content marketing programs. By incorporating some of the steps mentioned above, you'll be well on your way to seizing this opportunity and building a revolutionary brand.
John O'Neil is a Product Marketing Manager at NewsCred.
Originally published on May 24, 2017 10:00 AM, updated May 25, 2017