Establish deeper relationships. Put the client first. Become customer-centric.
These themes are top-of-mind for today's marketers.
But if you're in a highly regulated industry, how do you create those personal, client-centric experiences when you have to sell your products through thousands of financial advisors, brokers, or insurance agents?
At the Hearsay Summit in San Francisco, marketers from leading technology and financial services companies gathered to discuss this year's theme, the "Advisor Cloud Conversation." (For those unfamiliar with Hearsay, it's a remarkable company that provides digital tools that help financial advisors, agents, and broker-dealers build relationships with customers while staying compliant. For example, Hearsay's tools allow American Family agents to directly connect with customers over social media while abiding by regulations. And they help Prudential agents communicate with clients via compliant text messages.)
So what are these companies focused on? I took away a few key themes.
The Frequency of Client Engagement is Everything
"Frequency of interaction builds loyalty and advocacy: 87 percent of people are loyal if they interact with a brand daily, 64 percent weekly, 49 percent monthly, and 33 percent a few times a year," according to Strativity.
We know that more meaningful interactions result in increased loyalty and business. The challenge is how can we maximize our opportunities for meaningful engagements with customers?
Matt Dunn, Managing Director and Head of Digital Marketing at Morgan Stanley Wealth Management, is building an entire digital transformation around the idea of reaching customers with the right content, through the right channels, at the right times.
"The more you engage with the client, the better outcomes you're going to have," he said.
No matter what your desired goal – new client acquisition, customer retention, advisor referrals, higher NPS scores – you'll improve them all simply by engaging more with your clients, according to Dunn.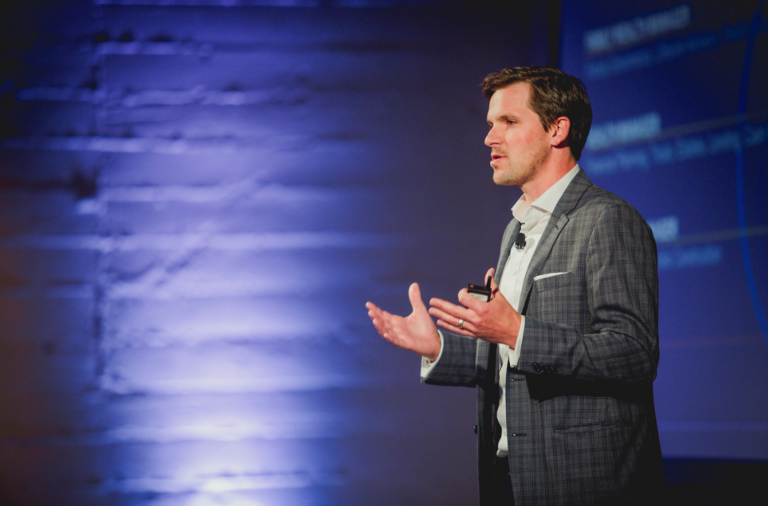 Matt Dunn, Managing Director and Head of Digital Marketing at Morgan Stanley Wealth Management
The Most Valuable Relationships Transcend Generations
Justina Cho, Vice President, Head of Digital Marketing and Platforms at New York Life, had a related take on frequent client engagement.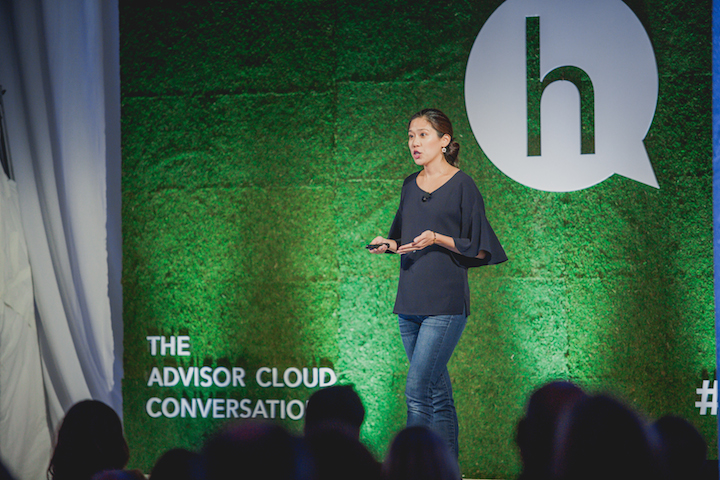 Justina Cho, Vice President, Head of Digital Marketing and Platforms, New York Life
New York Life's 12,000 advisors are "the heart and soul of the business," according to Cho. And in order for New York Life to succeed, its agents need to succeed.
The ultimate goal of Cho's team is "to build and nurture relationships that transcend generations."
Powerful, right? As marketers, we're often too happy just getting a quick win or driving some qualified leads.
Imagine a world where your prime directive was building loyalty that transcends generations. All of a sudden those leads look much more attainable.
To achieve this goal, New York Life puts the client first using this simple framework:
Transparency
Personalized experiences
Real timely advice
Engagement on customers' preferred channels
Having a simple framework to guide any decision is a helpful way to make sure you don't stray from your prime directive – which, in New York Life's case, is nurturing loyalty across generations.

New York Life is putting clients at the center of everything they do.
The Customer Is King (But Content Is Still in the Royal Family)
At some point in the past two years, everyone in marketing has heard the phrase, "Content is king."
But after listening to very senior leaders at some of the world's biggest companies, it's become pretty clear to me that actually the "customer is king," these days.
Don't get me wrong, content is more important than ever.
Content is what customers want. And with that in mind, marketers would be most effective aligning their work to ensuring the customer is happy – while using content to support those initiatives.
Lisa Kidd Hunt, Executive Vice President, International and Special Business Development at Charles Schwab, shared a powerful anecdote that has become all too true for consumers today.
For today's consumer, "Your best experience anywhere becomes your average expectation," according to Hunt.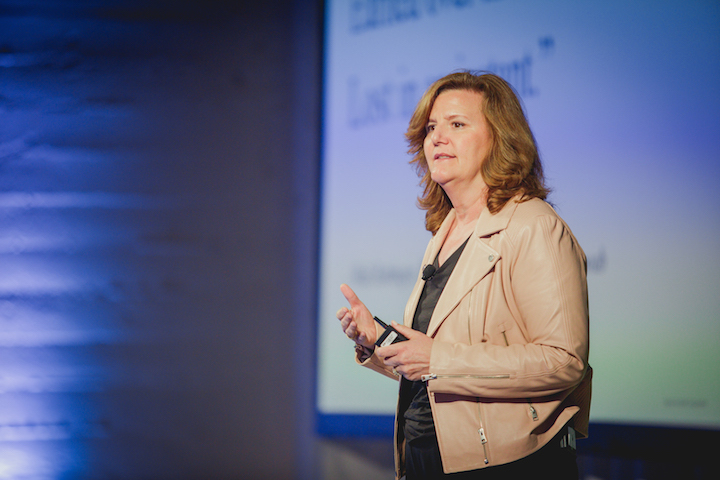 Lisa Kidd Hunt, Executive Vice President, International and Special Business Development at Charles Schwab
That story rang true to me. The last time I was in Boston, I booked a room at the Liberty Hotel. After dealing with some madness at the airport, hailing a cab, and reaching the hotel, I approached the check-in desk. There, the clerk greeted me with a smile, a warm welcome, and a glass of champagne. The experience was unexpected, but exactly what I needed at the moment. Now is it fair for me to expect a personal greeting and a glass of champagne at every hotel I go to? Probably not. But regardless, my expectations for what is possible have changed because what was one of my best experiences has now become an average expectation. (Or at the very least, my hope.)
This same concept is true with how consumers interact with financial services companies. Whether it's a simple interaction with your brand on social media, a lunch with an advisor, a phone call with customer service, or a conversation with a teller in a local bank branch, consumer expectations have changed. Each interaction is not only a chance for your brand to exceed expectations, but it is also a chance for you to disappoint people because, fairly or unfairly, their average expectation was formed off of their best experience.
When in Doubt, Do What's Right
One of the most candid conversations at the summit occurred when Telisa Yancy, CMO at American Family, and Kristin Kirkconnell, CIO at American Family, took the stage.
While discussing the relationship between marketing and technology, they shared a valuable insight from one of their own meetings.
Kirkconnell was driving home from a hard day at the office and called Yancy to talk about an issue the two were having at work. After going back and forth, the two landed upon what would become a theme for their business: That no matter what happens, there is no other way to view the decision other than: "We will do what's right for the company and for the customer."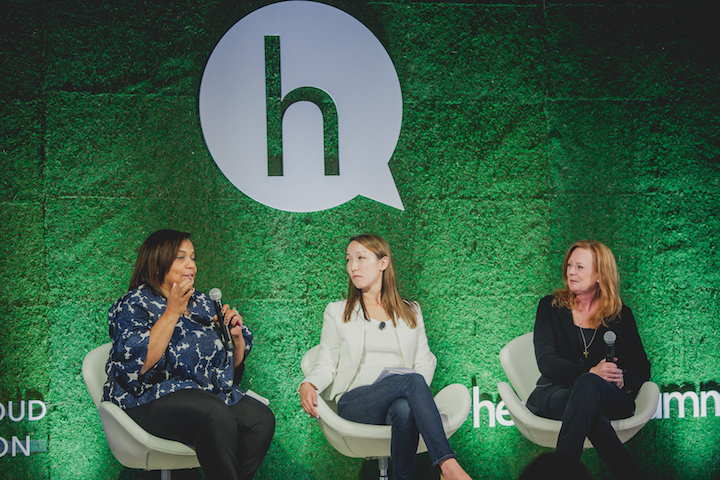 Telisa Yancy, CMO, American Family; Clara Shih, CEO, Hearsay; and Kristin Kirkconnell, CIO, American Family
They admitted that this isn't always the easiest or most popular decision, internally. But if it's the right one for the customer, then it is the decision they are going to make.
American Family's "Dream Fearlessly" initiative teaches consumers that "Everyone has a dream. And American Family's dream is to help you achieve yours."
Hearing how best-in-class marketing minds solve unique and large-scale challenges was exciting and inspiring. My biggest takeaway is that financial advisors are becoming more empowered to put their clients' needs first, and education is the best way to do that.
While the discussions at this year's Hearsay Summit focused more on engagement rather than measuring the revenue those engagements are driving, I believe that's the direction where the field is heading. As the tools continue to evolve, and advisors continue to adopt a digital-first, client-first mindset, the ROI question will surely be answered soon.
My prediction for what's next: As financial advisors continue to learn that becoming digital-first will grow their businesses, they'll invest even more in their online presences. This will lead to better content, better insights, better measurement – and a better customer experience for you and I.
Chase Neinken is the Vertical Lead for Financial Services at NewsCred.

Originally published on Jun 7, 2017 1:44 PM, updated Jun 8, 2017