As a B2B event marketer, there are very few sources of inspiration and tactical learnings specific to my field. When I stumbled upon Attend Inc's blog and newsletter, it felt like discovering the holy grail of content for event professionals. Attend is a B2B event platform that's upping the content game in this very particular segment. I had the opportunity to catch up with Garrett Huddy, Attend's Content Marketing Manager, about their content strategy and tactics.
For any content marketers out there, here are my top takeaways from the conversation:
Narrow your focus. By carving out a niche demographic (B2B event marketers), Attend is able to provide valuable and relevant content that engages their target buyers.
Small content team? Garrett is a one-man shop but works with sales, marketing, and customer success to create and scale content.
Use content as a platform to enable a dialogue with your target audience and to learn from them. Attend's #EventHacker series, which NewsCred was featured on, is a prime example of this.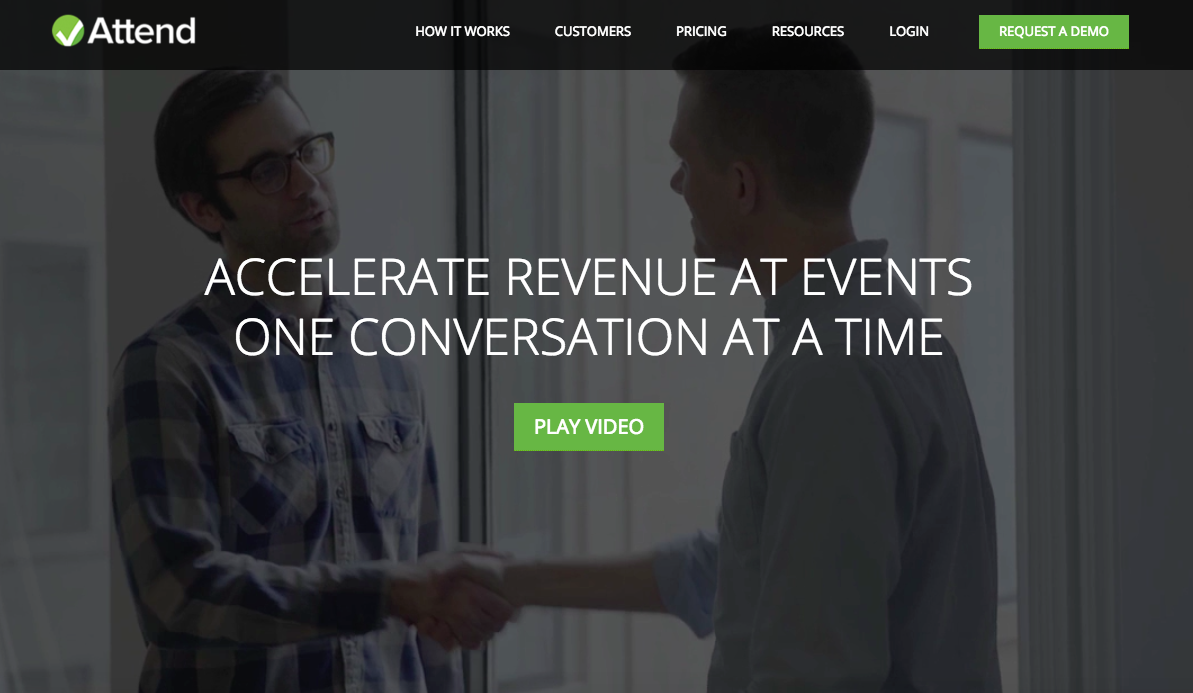 What's your background and how did you get started at Attend?
I've been at Attend for about eight months and came from a marketing role at Brightcove. During my time at Brightcove, I attended a ton of events and realized that there wasn't a good way to keep track of the conversations taking place. That's what initially turned me on to Attend. From there I met the amazing team and was excited about the opportunity to create content for an innovative startup.
Can you tell me about the #EventHackers series?
The #EventHacker series started as interviews with innovative B2B event marketers that are thinking of events from a revenue generation perspective. From there, #EventHacker has evolved into a series of events as well as a video series. We initially launched #EventHacker in the summer of 2015 for two main reasons:
1. We really wanted to be able to learn from expert event marketers and to hear what they're doing to be successful to inform our overall messaging and content strategy.
2. We wanted to share these great ideas from the people we interviewed to help other event marketers learn.
What is the overall business goal of #EventHackers? What problem are you trying to solve?
There's a lot of content out there for event planners, but most of this content focuses on huge B2C events. There's really not a lot out there for B2B event marketers that need to use events to drive revenue. We wanted to fill this gap and become the thought leader for B2B marketers who run events.
What are some of the latest projects that you're excited about?
We just came out with a new E-book, "The Complete Guide to Revenue Event Marketing." The eBook will serve as our signature piece of content that outlines our philosophy on events. This idea of revenue event marketing is a pillar for us as a company in 2016 and so the e-book ties in directly to the types of prospects that we are hoping to engage.
Have you considered using #EventHackers for lead generation purposes? If so, how is this working for you?
Yes, we generate leads through our gated content, like eBooks and guides. Gating these larger pieces of content enables us to know who's interested in the topics we're talking about and allows us to follow up with them from a sales perspective. That said, starting this year we're taking a more targeted, account-based marketing approach that measures success in terms of engagement with our list of target accounts. These target accounts are who we're trying to reach with all of our new content.
How many members are on your internal team? What are their roles + responsibilities?
We're a startup so the marketing team in general is pretty small. I'm the only full time content marketer at Attend, but we have an amazing intern who has been a huge help with #EventHacker interviews. I also work with sales and our greater team as sources of inspiration and they help come up with great content ideas.
What are your main KPIs for your content strategy? How often are you measuring/reporting those KPIs?
That's something that's changing with our new account-based marketing strategy. In the past, every content download was an MQL for the sales team. Now, we only pass leads to the sales team that fit our criteria for our target market. We're also starting to track engagement touch points with our target accounts and content plays a big part in that.
Any additional tips you'd like to share with your fellow content marketer?
You can't be everything to everyone, so it's important to narrow your focus. Before we were a bit too broad with our blog and didn't get very specific with best practices to prevent alienating different industries. We've found a lot more success in narrowing our focus to B2B marketers vs. the wider net of event planners from any industry.
Don't produce the same old tips and tricks that your audience already knows. Find ways to develop new ideas that really engage your target audience and makes them think about things differently. That's when your content starts to have a real impact.
Feature your target audience in your content. There's no better way to learn how to create compelling content for that audience than have a dialogue open with them. We've learned a lot from interviewing smart marketers and hearing their amazing ideas about event strategy. Those ideas have helped inform everything we do from content to product.
Jasmine Cortez is an Event Marketing Manager at NewsCred.
Originally published on Feb 22, 2016 11:00 AM