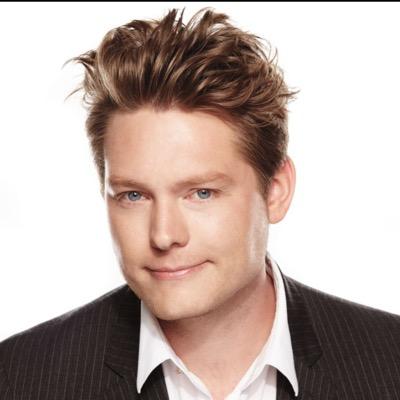 In a world over-saturated with unimpressive content, Tom Goodwin, SVP of Strategy and Innovation, Havas Media, says brands are overlooking the one thing they should be doing: using content as a utility for their consumers. He says that starts with having an innovative product in the first place, but then finding a way to be even more useful to people who are tired of being inundated with too much stuff.
NewsCred connected with Tom Goodwin for his unique take on content marketing, why he thinks "digital" is a useless word, and how marketers have barely scratched the surface of mobile technology.
Tom Goodwin on content marketing
We've gotten to a dangerous point where the hype of it is so significant but the meaning of it is so loose. We need to get behind what the philosophy of content marketing is. A lot of people define it by how it's made, or how it's bought, or how it's supplied, but it's very much about providing something of value to people that contains a brand message.
We live in this world where we presume the world is waiting for more stuff. The reality is that we face this relentless battle to keep our inboxes clean. The hardest thing in content marketing is providing people with something that's good enough to do battle with everything else. The competitive depth of content marketing is every work of Shakespeare, every song ever written, every Oscar-winning film, all of your friends' baby pictures on Facebook.
On chasing viral
Another dynamic is when brands are so keen to get something that's so shared and sharing becomes their metric, they then produce things that are not particularly useful to that brand. You can be a napkin brand and get your highest ever engagement rates by showing a cat doing something funny and it looks like you've done a great job based on metrics, but unless people can tie that back to the napkin brand, it's all a waste of time.
On finding your content altitude
Brands need to figure out what their strategy is going to be. GE is interesting. That's not a brand that people would necessarily assume has a strong role to play in this, but what they've done really well is latched on to something bigger, which is innovation. GE is all about thought leadership and innovation and that gives them a rich platform from which to create compelling content.
First part is the creation of your strategy, your role in people's lives. Are you there to entertain, to inform, or to provide utility? Choose something that is related to your brand, but higher up the value chain. So if you make bicycles then you could stand for journeys around the world, but you probably can't stand for world peace. You need to find the correct altitude to approach the content from.
On the "digital" world
My personal belief is a soundbite that people don't like, but I think we should remove the word digital from our life. It's just part of the modern world now. If people are watching a 30-second piece of content it doesn't matter to me if they're watching on their mobile phone, their tablet, their TV, or their desktop. To simplify the whole process of advertising, we have to think about the people that we're trying to reach and what they're doing in that moment in time and how to connect with them meaningfully. How that content gets to them and who makes it is not very exciting at all.
The world of digital is more about context. How I consume something on my mobile phone versus how I consume something on my TV. Mobiles tend to be more personal, more connected, and more information goes into them, so there's more things we can do with that. With old-fashioned media like TV, we're leaning back, watching with more people, and less able to interact with it.
The second thing about digital is the degree to which we can do different things. It blows my mind that Google is only now introducing "buy now" buttons because up until then, we've basically taken TV ads and stuck them on YouTube. But what's really interesting is that you can send mobile coupons to people and get people to share it with their friends or download to your favorite places on Google maps.
On brand content today
I'm disappointed with the majority of content that's out there. The solution for many brands should lie in utility. If I'm a beer company, it seems highly sensible to me to have an app to find the most interesting bars in my area. Entertaining is so hard now because there is so much stuff. We should be looking to help people, to provide value, and offer them some sort of service.
On the future of content
Everyone's been talking about mobile for a really long time, but I don't thing anyone's understood the degree to which it is becoming our primary interface with the entire world. The re-imagination of what advertising should be on our phones is a key area to grow, and that includes things like messaging apps to potentially become the browser for the Internet in the future.
On native advertising
Native can become more interruptive or more engaging. It becomes a question of how can brands put themselves into conversations and become relevant by providing things of value to people.
Not that many brands at the moment are doing this well. Nike, Apple, Levis or Converse, or something like Lego – it's reasonably easy to see how they can play a role. But if you're a budget coffee brand or the seventh most popular hairspray, it's not necessarily that easy. Be mindful that native advertising is not necessarily the solution for every brand out there.
NewsCred will be partnering with Havas to build a real-time newsroom at the Cannes Havas Cafe. Join the conversation with #HavasCafe.
Thank you for subscribing!
Our best content will now come straight to your inbox.