You're on the marketing team at your company, but you realize that you're not focusing enough on content marketing. Before you go to your chief marketing officer to ask for a budget for new content marketing initiatives, you need to have a strategy in mind, as well as statistics to back up your plans. Otherwise, you risk missing out on an effective and potentially lucrative way to boost your brand and get a slice of that budget.
You need to think about where your CMO is coming from, and what his or her goals are. CMOs are focused on quick results. Content marketing is a marathon, not a sprint. It's more about engaging customers, building a dedicated audience, and getting them interested in what you have to offer. The sales and results may happen at a much later point.
When you go into your meeting with your CMO, he or she is going to ask you:
1. Why should I invest in content marketing?
2. How's it going to increase revenue?
3. How many resources, and how much money are we going to need to budget for this?
Let's start with the first question. Your CMO should invest in content marketing for many reasons. A few include the fact that it can draw in customers and keep them interested in your company, which eventually leads to a return on investment.
According to Matt Heinz, president of Heinz Marketing, the simplest way to answer this question "is to draw a direct line between content and revenue. If you can demonstrate that your content is creating revenue for your organization, money talks."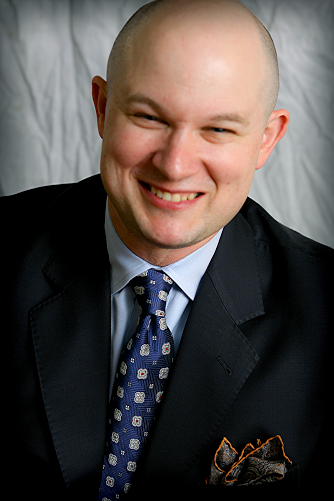 Matt Heinz
Now, you might not know how to answer that second question, since fast results do not always occur. In this case, "Look at how your content is driving movement and velocity between prospects and the sales process," says Heinz. "Is your content getting people into an active buying cycle? Those changes in buyer behavior are extremely important, especially at the top of the sales funnel. That can be a great way to directly indicate how effective the content is."
If you want to prove your point that content marketing matters, you need statistics to back it up. For instance, according to Demand Metric, content marketing generates three times as many leads as traditional outbound marketing, but will cost a company 62% less money. Executives are always looking to save money, but still attract customers at the same time.
Sujan Patel, the vice president of marketing at When I Work, suggested showing your CMO that 93% of B2B companies leverage content marketing. "Ask your CMO if they want to be the seven percent that doesn't," he says. "You can also send them a link to this infographic which outlines the most important stats of content marketing."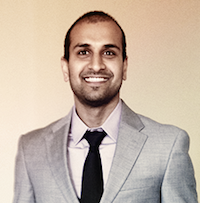 Sujan Patel
According to the infographic, which was created by FatJoe.co, seven in 10 customers would rather read a brand-sponsored article than see an ad, and marketers are spending more than a quarter of their budgets on content marketing. If CMOs see that their peers and competitors are investing in content marketing, that might convince them to as well.
The third question regarding budgeting and resources can be answered only after you plan your content marketing campaigns. Patel says he breaks down content marketing budgets in four ways.
There's the creation part, which includes in-house or freelance writers, and production, which involves custom designs and development, along with images or video. Then there's promotion, a facet of the campaign that is made up of content distribution, advertising, content outreach and promotion, and tools for project management, email collection, and content ideation and research.
Heinz says it's important to include the hard and soft costs in the budget, as well as replacement costs. "What are you replacing? In some cases, you can say that you're no longer going to need to do paid search or advertising. That means there is a paid media replacement value, and that's an important part of how you will fund this. In some cases I've seen, the content marketing budget results in the reduction of a marketing budget."
If you've already started your content marketing campaign, you might find that you need more money. However, your CMO may not be willing to give it to you. In that case, the easiest way to convince him or her that you have to increase your budget is "to compare it to SEO," says Patel. "You don't invest into SEO and expect increased rankings overnight. It takes months if not years to see a steady increase/improvement/ROI."
You may even find that your CMO is not as close-minded about content marketing as you think. According to an eMarketer report, 71% of marketers are increasing their content marketing budgets. So there is hope for you and your team. Just remember that you need to prove that you're seeing an increased ROI, or else your CMO, CFO, and CEO aren't going to be eager to pour more money into your campaigns.
"Marketing departments have long been thought of as cost centers," says Heinz. "We [marketers] haven't been good at communicating our revenue value to our organizations. When CEOs and CFOs ask how these campaigns make us money, it's a legitimate question. But CFOs and CEOs also need to understand the [positive] impact that content marketing has on sales and the bottom line."
Want to learn more about calculating your Content Marketing ROI? Download our free comprehensive guide here.

Originally published on Aug 10, 2015 9:59 AM, updated Sep 23, 2016