While you may have fond memories of pouring over the Guinness Book of World Records each year as a kid – checking out photos of the tallest man, smallest woman, the guy with the longest fingernails – you might not have realized that you were engaging with a clever piece of content marketing.
The Guinness Book originated in 1954. Sir Hugh Beaver, Managing Director of the Guinness Brewery, came up with the idea of creating a book of superlatives to solve pub arguments. (e.g. "Quick, what's the fastest game bird in Europe?") The first edition of the book had a beer-proof cover, though it quickly found a much broader audience than pub-goers.
Today, Guinness World Records is the global authority on anything that can be named "the world's best." Though it's evolved from being an annual book to a multimedia company that spans digital, experiential events, and television, content is still at its core.
Samantha Fay has been with Guinness World Records for nearly 15 years, working her way up from a Sales and Marketing Director to Senior Vice President, Global Brand Strategy. In that time, she's been a key player in the company's digital transformation. In advance of her ThinkContent London keynote, we spoke to Fay about evolving Guinness World Records from a book into a multimedia company, how record-breaking can benefit the world's best brands, and the timeless allure of world records.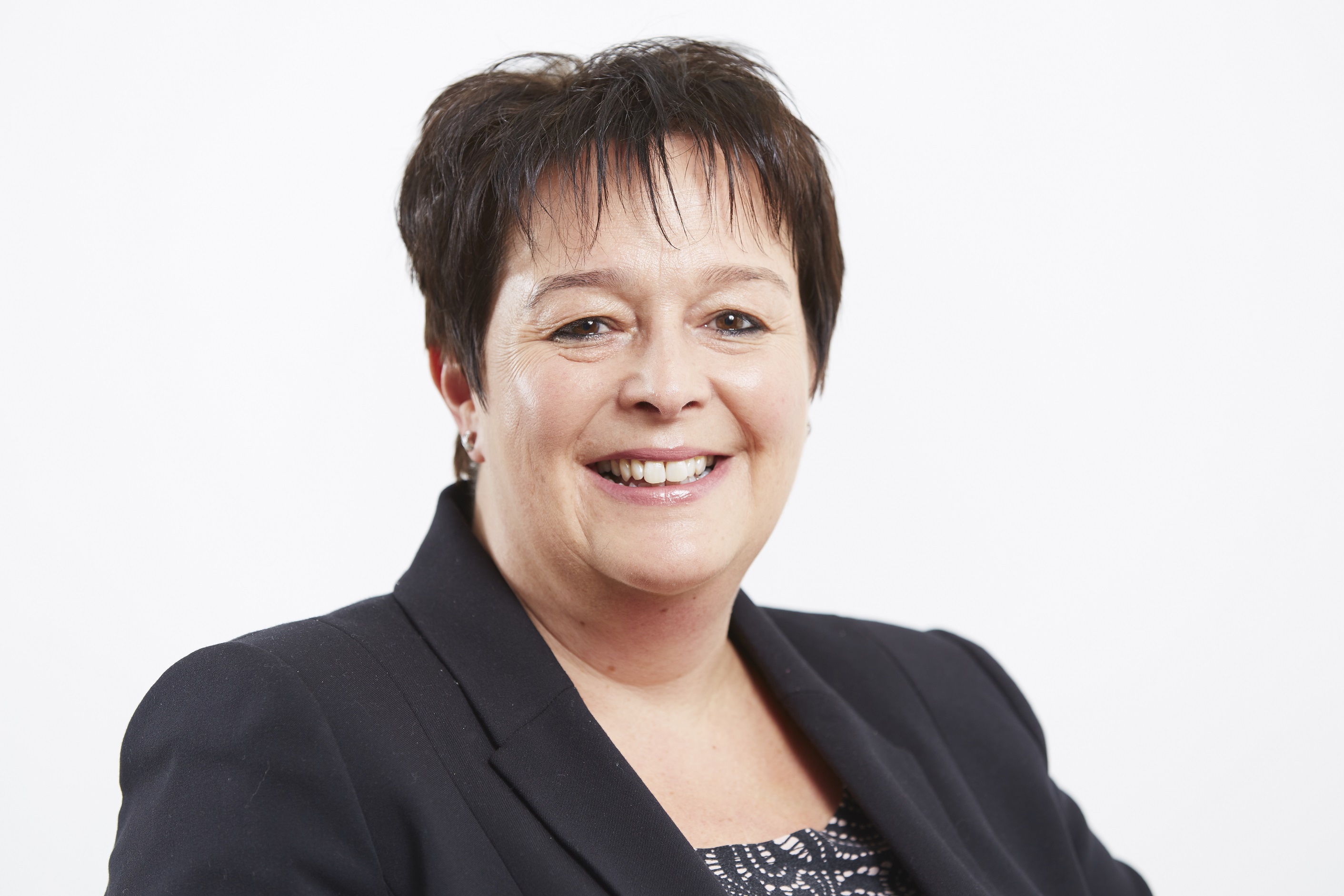 Samantha Fay, Senior Vice President, Global Brand Strategy, Guinness World Records
Why are people drawn to world records?
I think it's part of human nature to either want to be really good at something – we like to say "the best in the world" – or interested in people who are. That's why record-breaking hasn't gone out of style. It's about human endeavor, and people are always fascinated by that.
Is that what drew you to working at Guinness World Records?
Partly. I am a huge fan of books and publishing. As a little girl, I loved the book and TV program. When I joined Guinness World Records, it was all about the publishing program. I also used to work at Lego, and I think creating amazing products for kids is truly a privilege.
You've seen quite a transformation as Guinness World Records evolved from being a publishing company to the multi-platform content company it is today.
We've had to do an extraordinary amount, not only to reinvent ourselves, but also keep going. As you can imagine, it's been quite the learning curve to go from an almost 95 percent publishing company to embracing all the different parts of live events, digital, and our commercial business.
The digital transformation has been a challenge and a blessing. All the facts and records used to live in the books that came out once a year. Now, with our website, social media, and all the groups and platforms available, we have the privilege to reach a much wider audience with a huge range of records and stories from people all around the world.
Which digital channels have been most successful?
Like all publishers, we started to invest more heavily in our website and ebooks. We also went into the world of augmented reality (AR) to try to bridge the gap between a digital offering and the physical book. We developed an app.
Facebook and YouTube have been great wins for us. Interestingly, they've given us new audiences. Our Facebook audience is 75 percent 18-34-year-old males. With YouTube, it's 80 percent. So that's quite different from the mums and dads and seven to 11-year-olds who consume the book.
We've learned very quickly that if content isn't working, we need to adapt, change, or replace it with new stories. Our audiences expect great things from us and we have to deliver.
Guinness World Records was a content marketing pioneer. How does that tradition of content marketing shape your current strategy?
The first book is an extraordinary snapshot of human endeavor. There's no subject left unturned. We've tried to keep up with that by casting a global light, finding what's fascinating, and reflecting that.
Humans are fascinated by facts, but think about how ever-changing that is. If people are using a new application, like Snapchat, we're one of the first to hear about it because people want to know if there's a record for it. For example, there were no selfie records three years ago. (Though the first selfie was actually taken in the 19th century.) Now, the record for most selfies taken in three minutes has already been broken five times this year. We did a record last September in Singapore about face-swapping. We find ourselves ever-able to take popular culture and turn it into records, modern-day content, and share with different audiences.
Your role spans working with brands and individual record breakers. Tell me about working with each.
The human side never fails to fascinate me. On the back of my business card is a picture of me with Sultan Kosen, the tallest man. There's a fascinating array of record breakers, like Sultan, who come with a natural talent. Or, there are people who've been practicing to break records. Ashrita Furman, who has the most Guinness World Records titles, has made it his life's work to excel in a huge number of areas.
On the brand side, if you look at the top 100 brands in the world, 52 have a Guinness World Records title. Some, like McDonald's, P&G, Intel, and Samsung, are multiple record holders and work with us on a regular basis. They find that working with us gives them extra amplification around product launches, community engagement, or corporate social responsibility. In terms of a news headline, if you're building something big, that's one thing. If you're building the biggest in the world and have that Guinness World Records endorsement, that's another. Jaguar, for example, has done three car launches with us. It found that the content around breaking a record amplifies its message and keeps it in the news and in people's mind longer.
What are some recent, notable world records?
Hyundai: The Largest Tire Track Image (59,808,480.26 feet, squared)
I never call this "the Hyundai video." I always call it "Steph's story." The 13-year-old from Texas has a father who works on the International Space Station. She only sees him every seven months and really misses him. Hyundai came up with an imaginative way to send him a message, even replicating her handwriting in the Nevada desert.
That message was 5.5 kilometers wide, or twice the size of Central Park, written using 11 Hyundai Genesis cars. Results were great for Hyundai – the video was viewed 71 million times – but for me, it was about thinking of her dad seeing the message from space.
Intel: Most Unmanned Aerial Vehicles (UAVs) Airborne Simultaneously
We love working with Intel, and it's actually broken the record again since filming this video. At the time, though, Intel was trying to get rid of bad publicity around drones being dangerous. It also wanted to prove its commitment to drone technology.
Intel had four operators manning 25 drones each, and a 25-piece orchestra syncing live with the display. More than a half million people watched the video in the first two to three days. It was a great result for Intel, and the CEO used it as part of his CES keynote. The record positioned Intel as the expert and pioneer in drone technology. And all thoughts of dangerous drones were put out of everyone's minds.
Tameru Zegeye: Fastest 100m on Forearm Crutches, Inverted (57 seconds)
There is a life-sized photo of Tameru on the wall of our London office. The fact that he holds the record for 100 meters in 57 seconds is incredible, and even more so because he cannot actually walk. In the video, he says, "My legs are useless, but this is my unique talent." He thinks this is his superpower and that, for me, really embodies the spirit of Guinness World Records.
On your website, you define Guinness World Records' purpose, mission, and values, and in our conversation, you've referenced people and brands who embody those attributes. Tell me more about them.
Our purpose, mission, vision, and values all came from the record breakers. I worked with my CEO about two years ago to define our purpose. It's really important for us.
Our purpose is to inspire the potential in everyone. We have 50,000 records in our database, from the most extraordinary human beings, and we want to embolden people to think about what they can do.
Our mission is to be the world's authority on record-breaking achievements.
Our vision is that we want to see how far we can grow our company across all the different areas of record-breaking.
And we have four values: Integrity, of our record holders, our people, and our staff. Respect for everyone with whom we work. Inclusiveness, because we welcome applications and record holders from all walks of life. It doesn't matter what country you're from, what culture, what language you speak, what you believe in. We believe anyone can get in touch with us and anyone has the potential to be a record holder.
Our final value is passion. I'm sitting in our boardroom looking at pictures of record holders like Michael Jackson, Buzz Aldrin, Richard Branson, Michelle Obama, the Queen, Usain Bolt. These are extraordinary people that have done things that no one else can do.
Have there been any content marketing world records?
That's tough to answer, because it depends on the definition of content marketing. Richard Branson, for example, is the most followed person on LinkedIn. Barack Obama's "Four more years" tweet was the most retweeted for a time. We have a lot of social media records but they change all the time. By the time ThinkContent rolls around, they'll probably all have changed!
ThinkContent London is sold out, but for a chance to attend and see Samantha Fay speak, add your name to the waitlist. Otherwise, subscribe to NewsCred Insights to receive full event recaps, videos, and presentations.
Heather Eng is NewsCred's Executive Editor.
Thank you for subscribing!
Our best content will now come straight to your inbox.