Why do you need to be relevant and authentic?

Source: NewsCred Millennial Survey 2014
Authenticity is a massive driver of brand loyalty and purchase behavior
Several studies have shown that authenticity – real or perceived – can directly affect sales. For example, a study from Cornell University showed that when menu items had geographically or culturally influenced names (i.e. traditional Cajun beans or Grandma's chili) patrons ordered them more and said they tasted better.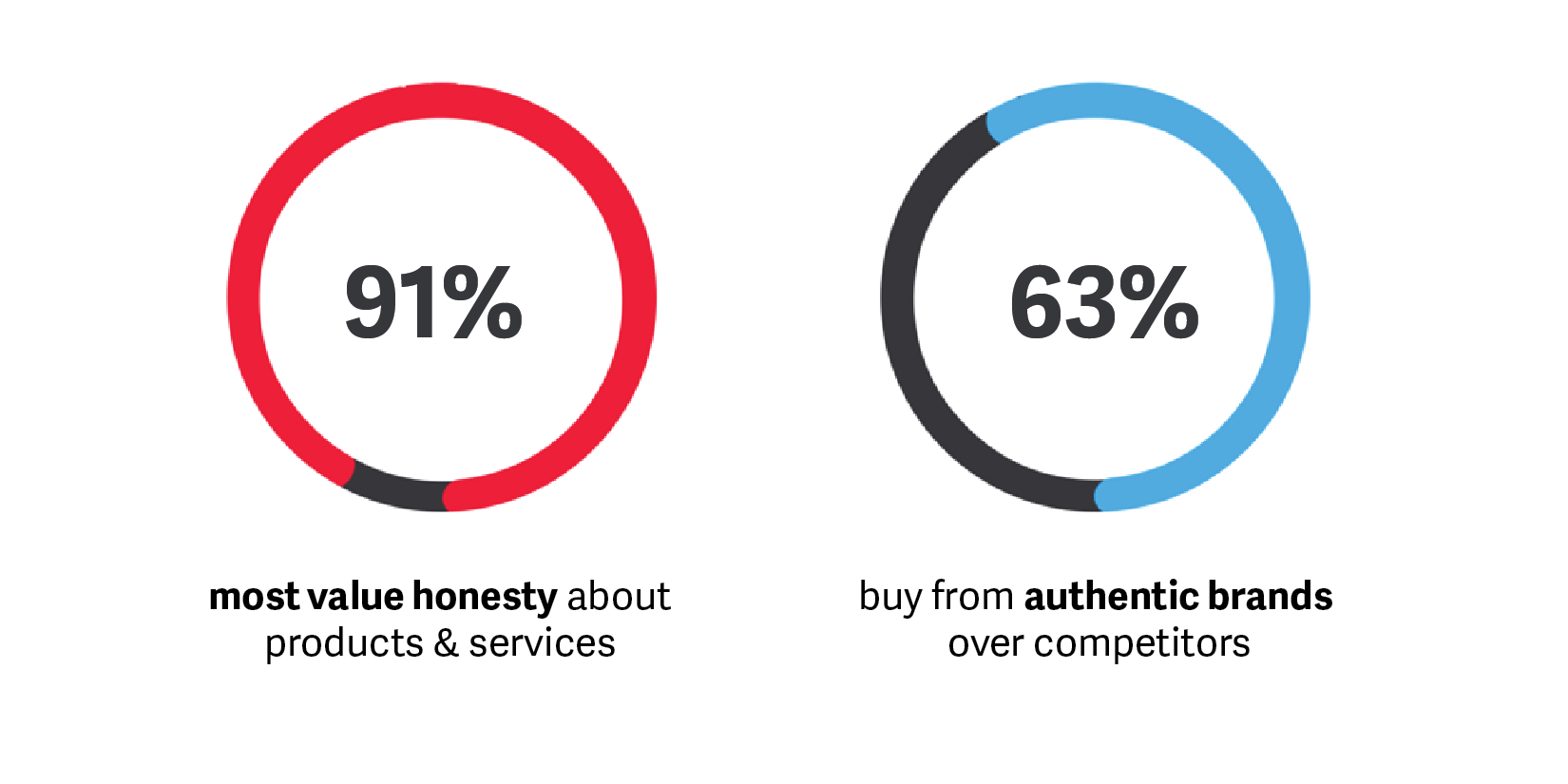 Source: New York Times + BonFire Marketing
Takeaway
To deliver relevant content it's essential to understand your audience.
And to have an authentic conversation with your customers, you need to learn to speak their language.
The power behind relevant UGC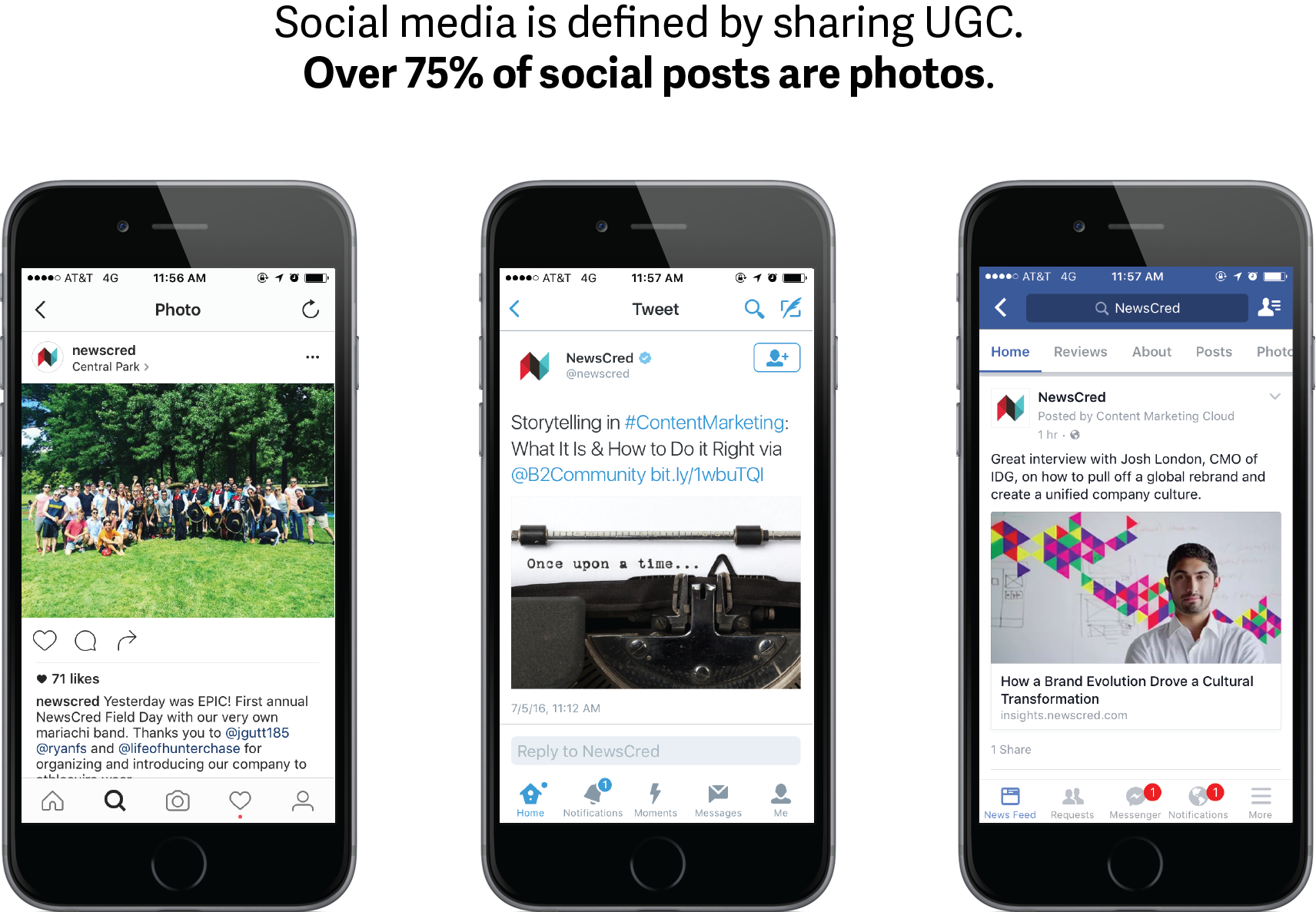 Source: eMarketer
User generated content has led to all major digital ad platforms shifting toward native advertising, which is advertising that feels like an integrated, organic piece of content. The shift toward native advertising has grown out of the prevalence of UGC on social media. Facebook has been immensely successful, generating $3.59 billion in ad revenue during Q4 2014. This is largely due to the effective, very natural feeling ad units in the news feed.
As Twitter, Pinterest, Tumblr, Snapchat, and Instagram build out their ad platforms to compete with Facebook, we will see a continued emphasis on native, highly relevant visual ad units.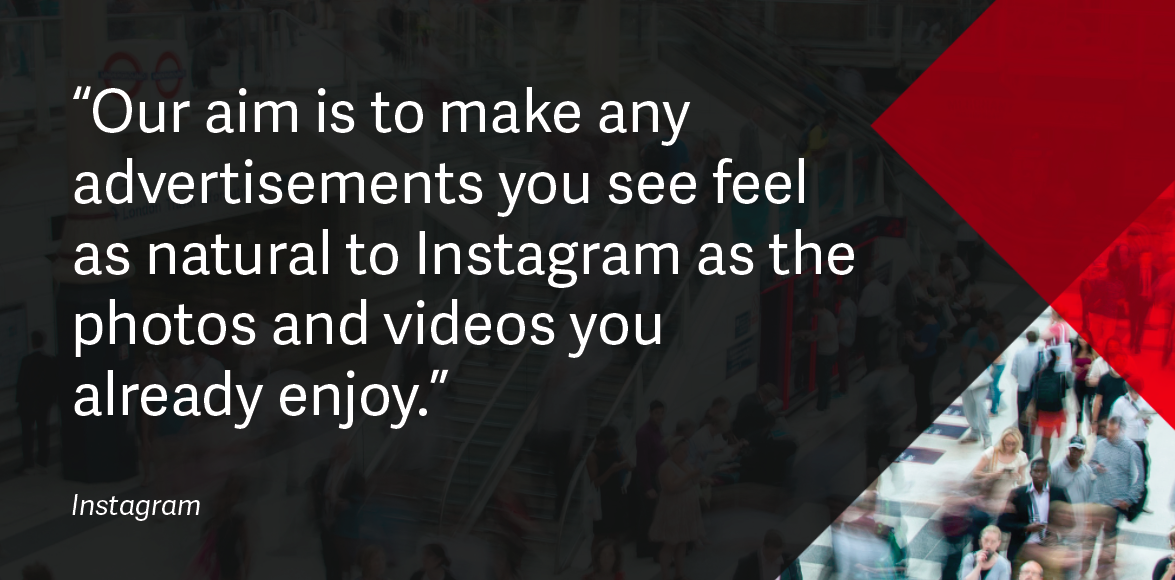 The best way to feel authentically relevant on social is to post actual UGC.
This means real photos and content created by your real customers. Everyone hates staged, fake stock photos. Audiences engage more with brands who use real, authentic photos. These eye-maps show that consumers' attention is drawn to real photos and they totally avoid looking at irrelevant, staged stock photos.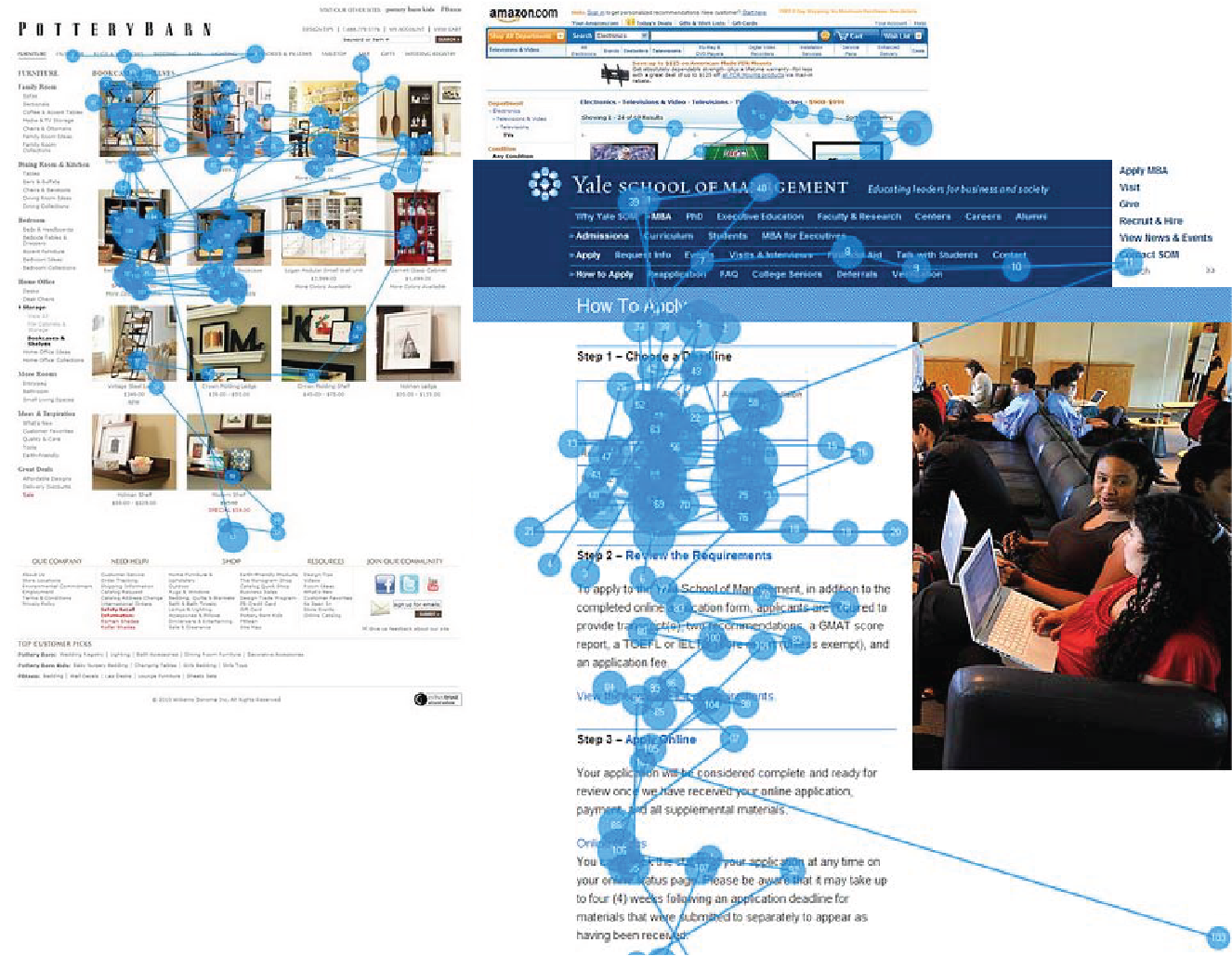 Source: Nielson Norman Group

Case Study: Harrington Movers
Harrington Movers, a New York moving company saw a 47% increase in performance by using real, user-generated photos vs. using a generic stock photos on their site. This led to a revenue increase of $10,000 per month.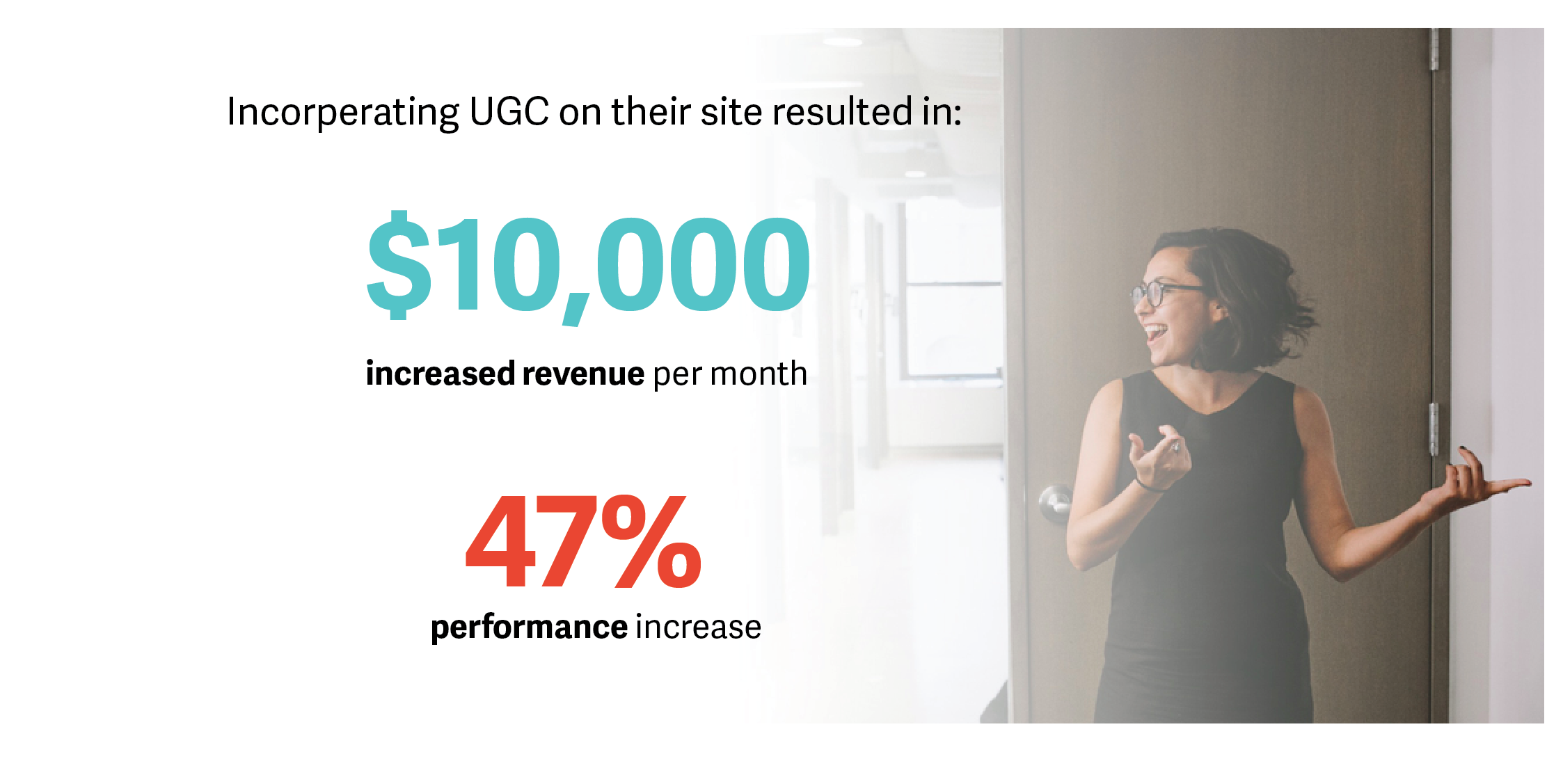 Source: Visual Website Optimizer
The problems marketers face using UGC
Companies have been trying to get high-quality UGC for their marketing, but it's not as easy as you'd think. There are major problems with both popular tactics to source UGC:
Google Images
Many companies will steal images haphazardly of of a Google Images search to use in their social media, blog posts, or other branded content.
This is illegal for commercial uses.
Fair use copyright regulations will not protect your company.
Brands, including Vogue and many popular blogs, have lived horror stories of being sued by photographers for the unlicensed use of their work.
Instagram
It is a popular social media practice to run photo challenges based on a #hashtag to source real-world branded content.
However, it is extremely difficult and time-consuming to control the submissions to a #hashtag, to screen the photos for commercial usability, or to even simply license the photos from the photographer.
Without difficultly getting permission or licensing an image that you find on social media from its photographer, these photos are not usable in your marketing efforts.
Conclusion: It is extremely time-consuming and legally difficult to navigate sourcing UGC correctly.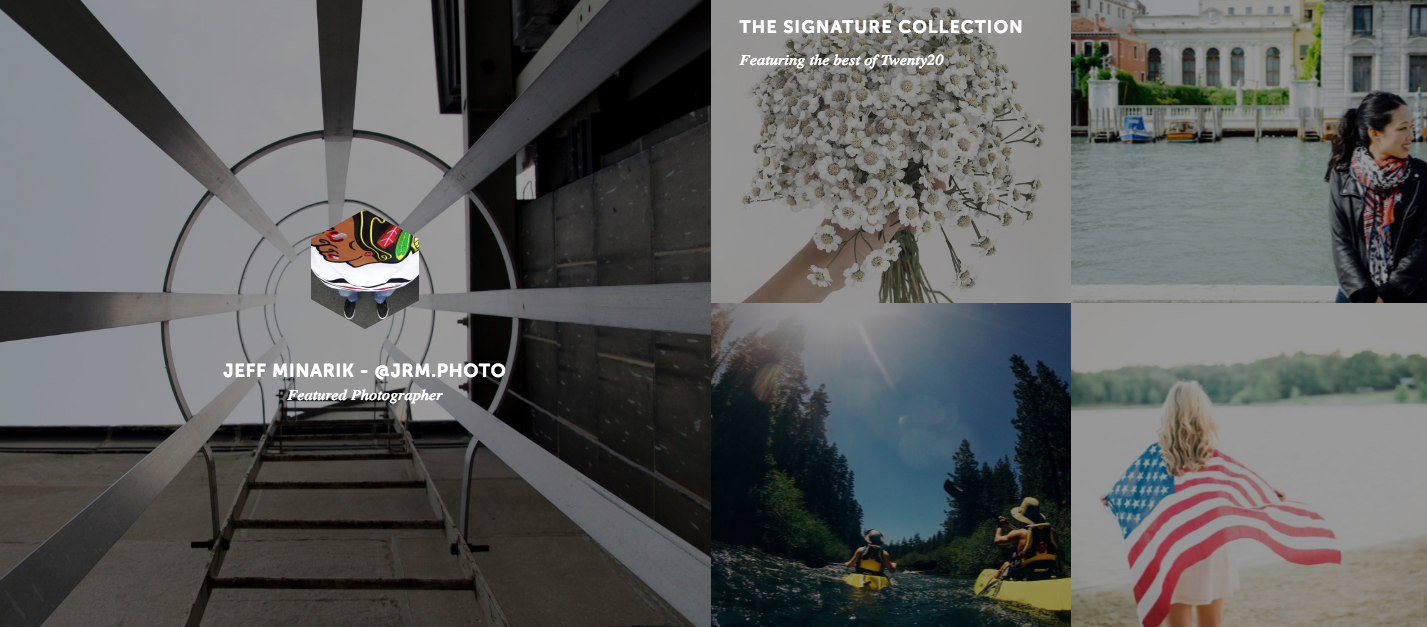 Source: Twenty20
The solution to sourcing usable UGC
Find easy access to the real users who are creating the content you want.
Know your legal boundaries: use sources for UGC that clearly define usage rights for content.
Twenty20 provides direct access to legally sound, user generated content from 250k+ photographers.
With 45 million+ authentic, real-world photos, you'll be able to get content that feels natural on social.
Millions of royalty-free photos.
Professionally reviewed and vetted.
Now, Twenty20's UGC is seamlessly integrated into NewsCred, the world's leading content marketing platform. This integration enables brands to produce the highest quality visual and editorial content on one platform, engaging them with the content their audience craves.