A few weeks ago, Google quietly rolled out a major enhancement to its core AdSense product.
AdSense, for those not familiar with it, is the platform that serves the Google ads you typically see on a publisher's website (i.e. not the ads that show up on a Google search results page). The news is that Google rolled out three "native" content ad formats for the first time: in-feed, in-article, and matched content ads.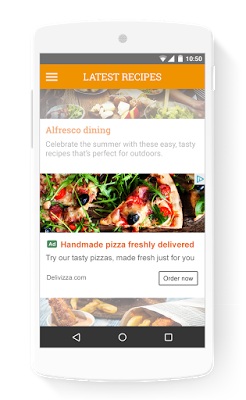 An example of a Google in-feed ad
This is a big deal for content marketers for a number of reasons:
Content marketing is a big enough market that Google is making significant changes to seize on that opportunity.
Forrester estimates that U.S. content marketers spent more than $10 billion on content marketing in 2016. More importantly, 39 percent of content marketers plan to increase their content marketing spending over the next 12 months. The market is clearly big and growing. And Google has taken notice. The new formats Google released are a substantial change for AdSense, which has looked and felt the same for a long time.
Marketers can now distribute content via Google's network directly, taking advantage of Google's targeting abilities.
Marketers have typically had to do paid distribution via a number of disparate channels and media partners. For native advertising, they've had to rely on a small group of programmatic native companies (e.g. Nativo, Polar). Or they would buy native directly from publishers. But now that marketers can purchase native advertising from Google, they have a simpler solution that allows them to focus on fewer partners. In addition, marketers can take advantage of Google's large audience and targeting abilities – which also makes measurement easier thanks to integrations with Google Analytics and other Google tools.
Content marketers may be able to take advantage of native retargeting, which should be a high-performing strategy.
The new ads should allow content marketers to easily do retargeting on native. For example, marketers can drive traffic to their content hubs via an expensive acquisition channel with great targeting (say, LinkedIn). Once that reader reads an article or two, they can retarget that reader to bring them back to the hub or show them a high-value piece of content. Traditionally, retargeting via Google would have meant marketers show a display unit to that reader somewhere in Google's Display Network. But we all know that people ignore display ads. Hopefully, now we will be able to retarget people via AdSense and show a native unit in-feed on a publisher's site.
Google's new units provide competition to LinkedIn, Facebook, and Twitter.
For content marketers, native distribution options were limited. They could use programatic solutions like Nativo or Polar. Or they could do sponsored posts on LinkedIn, Facebook, or Twitter. Now, there is a viable alternative. Google obviously has massive revenues, and is on a different scale than some of the other platforms. But most marketers were not using Google for content distribution. In a recent study, the Content Marketing Institute found that Google was not in the top five distribution channels for content marketers. I expect them to climb the ranks quickly.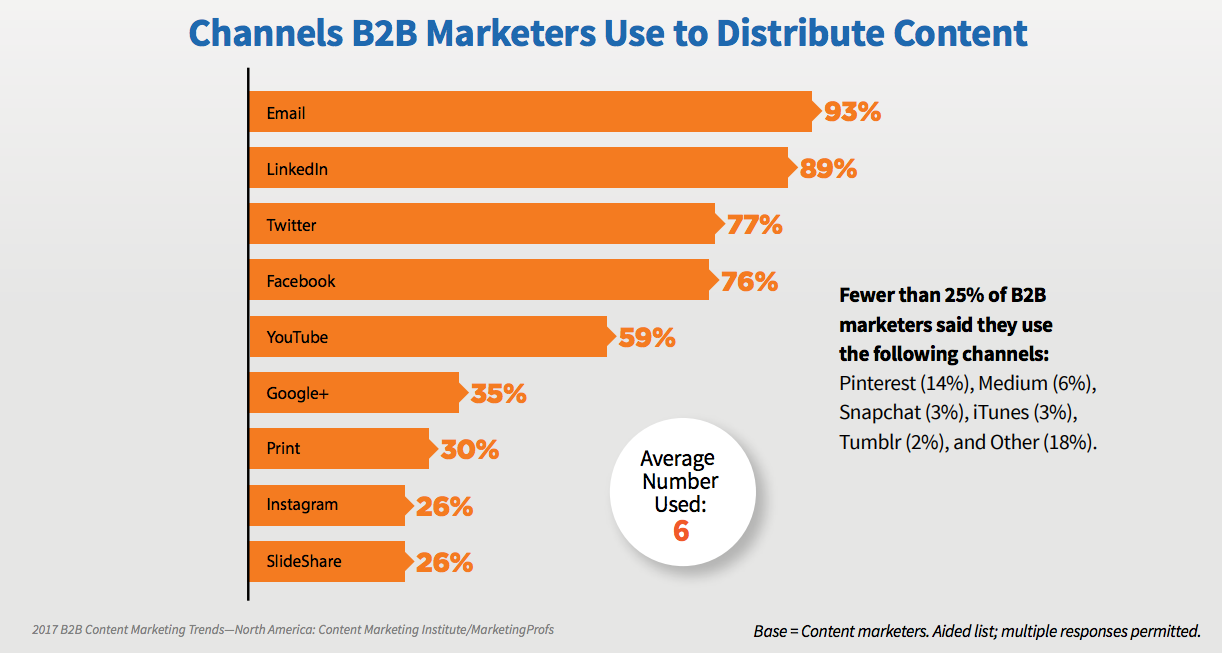 The new units are directly competitive with Outbrain and Taboola – and could provide a much better alternative.
I don't consider Outbrain and Taboola to be true native distribution companies primarily because the content does not appear "in-stream" or "in-feed." Their recommendations appear after an article and often in a "Related Content" widget. Both marketers and publishers have leveled criticism about their offerings. There have been rumors about a potential Outbrain and Taboola merger. Yet "the merger – and its reported combined value – also reflects tougher times for adtech more broadly," according to TechCrunch. If these companies are already struggling, they're about to reach even tougher times with Google entering this market and providing a compelling alternative.
Media budgets should move to content marketing.
We've written about how difficult it is for content marketers to get more media and paid distribution budgets. (See "How to Get Content Marketing Buy-in + Budget from Teams Across Your Organization.") But I believe this new product offering will lead to more media budgets moving to content marketing. If native AdSense units perform better (higher CTRs), then it makes sense for marketers to move budget there. But that will, in turn, create a new challenge: how to get better and higher quantities of content. So media teams and content marketing teams will be forced to work more closely together.
At the end of the day, quality content will always win.
Google, itself, points this out in a recent AdSense blog post. People come to your site to find answers to questions, solve problems, or get inspired. Marketers need focus on delivering what their readers need. Once the quality of content is there, readers will be more apt to click on content and return for more, whether they find it through native ads or another platform.
Shafqat Islam is NewsCred's CEO and Co-founder.
Originally published on Aug 3, 2017 10:00 AM, updated Aug 4, 2017