While many marketers were in Ohio for Content Marketing World, the rest of us were facing the blistering heat in Los Angeles for the Content Strategy Innovation Summit. This two day event shed light on the good, the bad, and the ugly in content marketing across B2B and B2C brands. I want to highlight the presentations of Google Apps, eHarmony, and Refinery29 to show three different approaches to the same end goal: creating and implementing quality content that is authentic and engaging. Google Apps spoke about their quest to build stories around their Apps for Work technology without sounding too product and feature heavy. eHarmony spoke about the importance of running their owned content site advice.eharmony.com and how their social and content teams work hand-in-hand to create and distribute great content. Lastly, Refinery29 spoke about the huge role that data plays on their content creation and distribution.
Google Apps for Work: Searching For The Right B2B Content For Your Audience
Veronique Lafargue, Global Head Of Content for Google Apps, spoke about her team's struggle to create a messaging strategy for Google Apps for Work. Of course there are the obvious ways to talk about the technology by showcasing the awesome products and features, but it was overwhelming for their audience and she wanted to think bigger.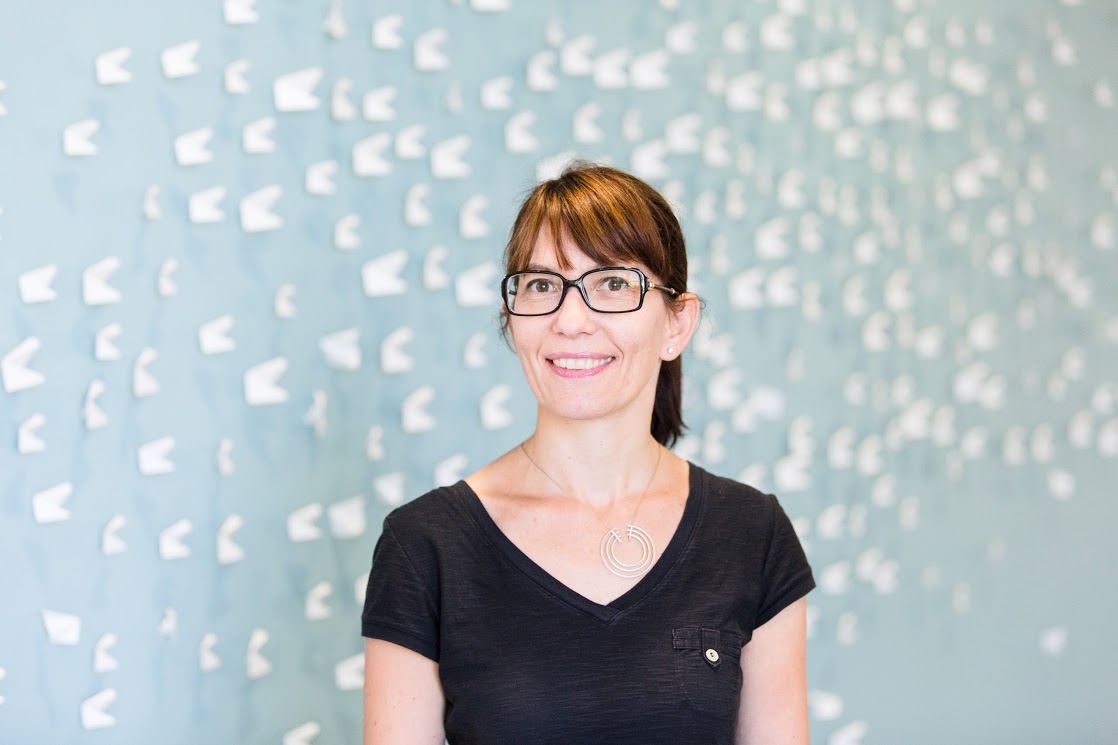 Veronique Lafargue
"My challenge, like many of yours, is: Why should people care about my technology? Why should people take action? Why should they pay attention?"
So they decided to embark on a nine month journey to create a campaign called Maps Going Google with content creators and designers following six stories of how maps are transforming the way businesses work. She learned that creating quality content for B2B brands should be focused on the heart, and not get lost in the products and features.
"In B2B, we speak far too much from the mind, and too little to the heart. If you want to create really great content, you should start by engaging the heart so that the mind, the clicks, the page views, and yes the sales will follow," Lafargue said.
They continued that methodology by creating a video showcasing small businesses that are doing awesome things with the Google for Work technology. The video was a huge success and has over half a million views on YouTube!
Another interesting point Lafargue made was that you must decide who is not your audience in order to focus on the audience that really matters. If you cast your net too broadly, your message may get diluted, and *gasp* vanilla. Targeting your audience is difficult but doing this really helped them align on producing content for the people that care and eventually will bring in revenue.
eHarmony: Owned Content + Social Savvy = <3
Keri Mellott, eHarmony's Social Media Manager, spoke about the importance of growing EH Advice, their owned dating advice site, and how they evolved from an ad based model back in 2007, to a full-fledged content marketing strategy that drives registration.
 Keri Mellott
The success of eHarmony's content marketing strategy is due to the strong relationship between eHarmony Advice and their social media platforms. The content created for the advice site is sent to the social team, who then create copy, images, and distribution strategies for each of their social channels. By consistently promoting the content across social, they are able to drive traffic to the site, and see the engagement and registrations flood in. Curious what their top shared piece of content was YTD? "15 Great First Date Questions" with over 20,000 shares!
Beyond written copy they see huge impressions from videos like this TV ad, "A Troll & A Princess" and an informational video on "How to Ask Someone Out on a Date." They also experiment with Periscope, GIFS (they make their own using the timelapse feature on the iPhone), and quizzes across their social channels. Mellott said it's important to "stay consistent and stay current." Be where your audience is, and be nimble in creating content in real time!
Refinery29: Let Data Guide You
Jessica Novak, Senior Content Strategist at Refinery29, shared why data plays a crucial role in the brand's content creation and distribution. They look at touch points like Google Analytics, A/B testing, and social listening to inform their content strategy in real time. She explained that content marketers must "use data as a tool, not a report card" when it comes to content creation and decision making.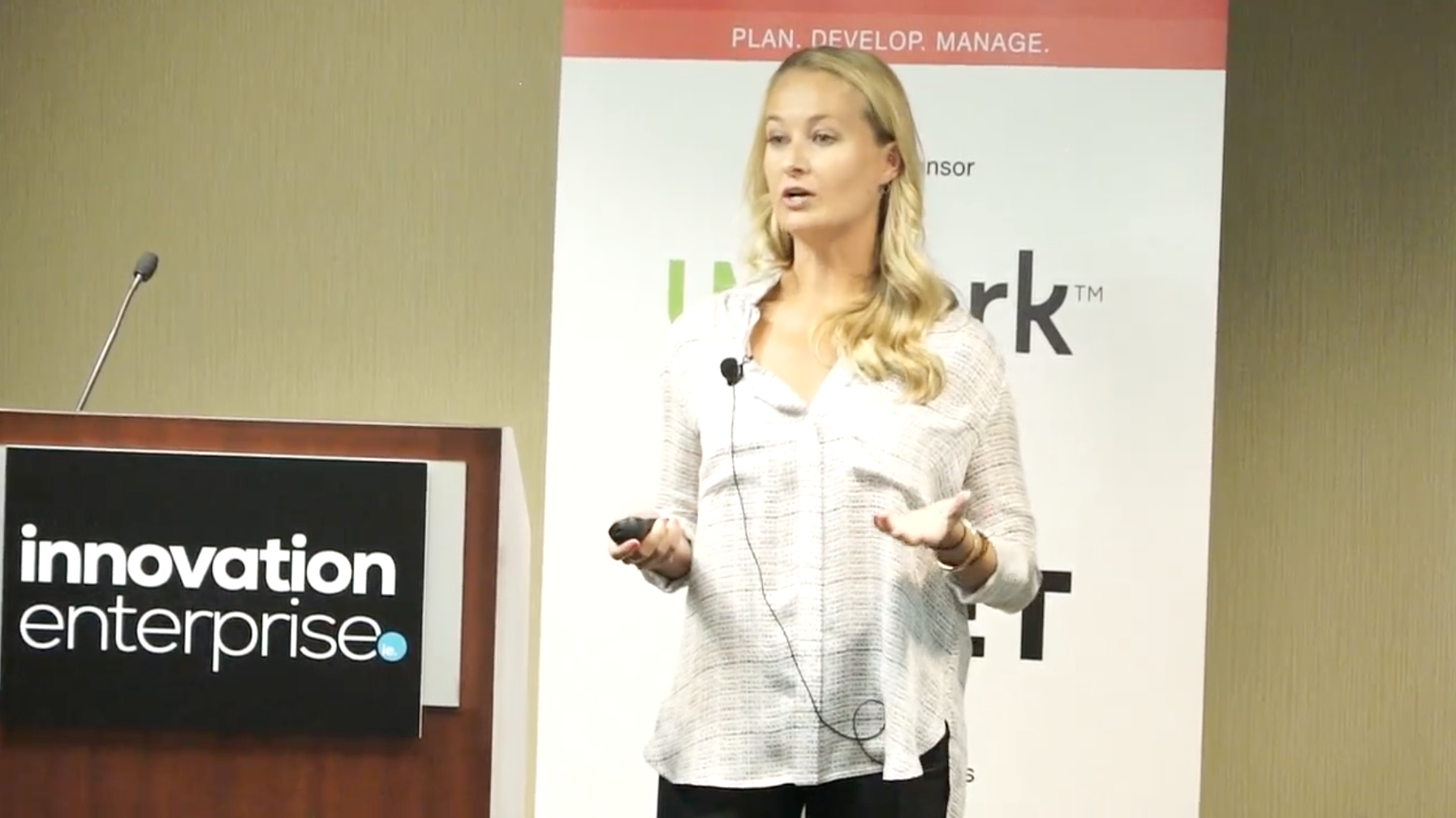 Jessica Novak
They power their editorial team with insights like what's trending on the internet and what historical data tells them will perform best. The retail brand incorporates successes and failures into their overall learnings, and optimize their content strategy with data like "best time of day for fitness content." (Answer: the morning!) Other fun facts? Relationship content does best in November and December (who doesn't want to snuggle up with a loved one in snowmageddon?). They've also learned to tailor creative assets to each social channel. For Pinterest, Refiner29 found posting evergreen content works best. For Facebook, they saw uplift in more emotional and newsworthy content. Another tactic they found helpful was to A/B test headlines on their home page before they distribute it out to their email newsletters and social channels.
So for everyone who was at CMW, or not in LA, remember to create content for the right people, not more people; align your content strategy closely with your distribution team; and remember to test, measure, and iterate when it comes to the performance of your content strategy!
Alenna Curry is a Retail/Beauty Director of Sales at NewsCred
Originally published on Sep 22, 2015 3:48 PM, updated Sep 6, 2016