Dozens of brands gathered at Digiday's annual Content Marketing Summit in Vail last week to discuss challenges, trends, and best practices. Yes, shrinking budgets, getting executive buy-in, creating content at scale, and measuring ROI were among the biggest topics of conversation. But rising above those challenges were fearless brands who found exciting and innovative ways to cut through the noise with their content marketing.
Chief among them: Merriam-Webster, Reebok, and Shinesty. For those brands, it all comes down to creating culturally relevant moments that are authentic enough to move consumers. Here's a look at their art and science.
Merriam-Webster: Redefining Real-Time Marketing
Merriam-Webster was founded in 1831, but that doesn't mean that the language information provider lacks a fresh and actionable marketing perspective. Lisa Schneider, Chief Digital Officer and Publisher, reminded attendees that you don't need to be Oreo to connect to real-time events organically.
With a mission to help people understand and use language better, Merriam-Webster firmly advocates that curiosity should never be judged as ignorance. Instead, Schneider's team mines its own data for word lookups with higher than usual search rates that they can usually trace back to an event. The team then publishes an article highlighting that trend with additional context on a word's meaning and common uses.
These "Trend Watch" articles aren't a new marketing tactic. Merriam-Webster has recorded word lookups driven by news, celebrities, sports, and events for more than 150 years. But the segment took off when the company shifted from publishing once per week to more than once per day – tapping into what's culturally relevant in the moment versus retrospectively.
For example, when searches for "ombre" spiked after the final presidential debate, the Merriam-Webster team was quick to explain what Tump meant:
They continued to steal the stage throughout the presidential election. Thousands of people turned to Merriam-Webster's Twitter account to understand what politicians were really saying. Merriam-Webster has since won thousands more followers – and an impressive amount of traffic to its site.
So how does a brand just go for it? Schneider joked that Merriam-Webster's Twitter is funny, but its Slack is even funnier. Much of the company's social media success has come from "pulling back the curtains and showing people who the lexicographers at Webster are."
The public's response has been overwhelmingly positive – and Merriam-Webster has the social engagement and organic media reach to prove it. So while some have accused the dictionary maker of trolling, Schneider reiterated that her team is just reporting on the trends: "If it's at the top, then it's interesting. If we back off, then we're choosing."
Among Schneider's tips for content marketing and social media success:
Look at your own data. What interesting insights can you surface to your audience?
Stay true to your brand's mission. And stick to the facts to avoid embarrassing yourself overreaching.
Leverage the entire marketing ecosystem: Analysis, content development, social media, PR – make sure nothing is done in a vacuum. You'll see stronger results if all marketing functions are aligned.
Support your overall strategy. Don't tweet just for kicks! What marketing goals are you hoping to achieve through social media?
Reebok: Leaning In to Hot Button Issues
When Reebok rebranded in 2014, it came to the table with more than a new logo. It launched an entirely new ethos – "Be More Human," which celebrates the hard work, setbacks, and stories that come with athletic triumph – and a nimbler team structure to deliver against it.
Within its newsroom, Reebok broke down the silos between social media, PR, and content to create a singular, coordinated organization. Led by Blair Hammond, Senior Global Content Manager, the team meets three times per week for "binge thinking" sessions, armed with whiteboards, Slack, pens, and paper.
The goal: Lean in to cultural moments meaningfully, with content that "brings consumers into our ecosystem versus pushing our message."
For Reebok, that included speaking up about timely issues. Reebok is a female-first brand, and was the first to invite women into the gym in the 1980s. But like most companies, it had avoided political conversations.
Last November, however, Hammond's team found a clever way to highlight Reebok's performance technology fabric: They designed athleisure-inspired pantsuits to give Hillary Clinton a sporty update. The sketches won Reebok organic press mentions in leading fashion magazines like Allure and Harper's Bazaar.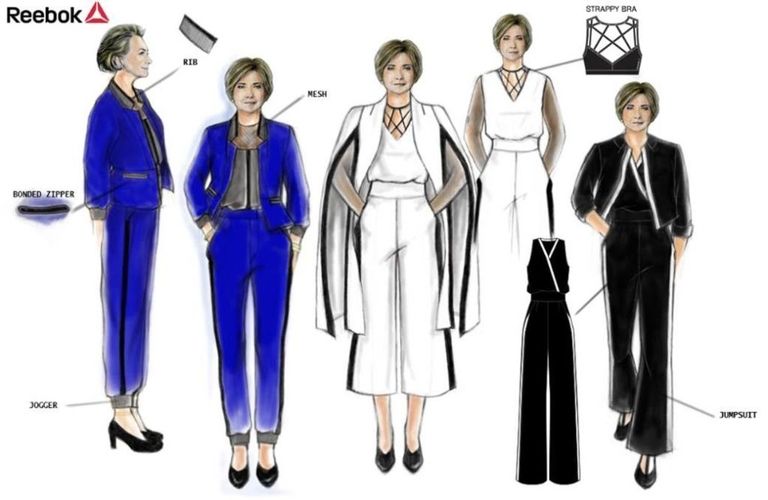 Earlier this year, the Massachusetts-based company took an even stronger stance when its state senator, Elizabeth Warren, was silenced by colleagues.
Noting the outpouring of support for Warren on social media, Hammond's team couldn't resist the opportunity to empower its core consumer. They put a "Nevertheless She Persisted" T-shirt into production. Seventy-two hours, dozens of sketches, and hundreds of emails later, a new product was live on the Reebok website – with $20 from each shirt donated to the Women's March.
They didn't just stop with the T-shirt, which sold out within the first day. Hammond's team created an entire set of stories that explained Reebok's point of view: why Reebok jumped in, why it was donating money, and to whom. All of which led more than 25,000 new visitors to Reebok's website.
Hammond's biggest piece of advice: Know your consumer and don't be afraid to take a stand!
Shinesty: Wacky Works
For Shinesty's Co-founder and CMO, Jens Nicolaysen, the fact that only three percent of consumers are ready to make a purchase at any given time (in any given market) is always top of mind. Apply that to a brand that sells the world's most outlandish collection of clothing, and up goes the bar.
His team loves entertaining, not selling their audience. But the goal is still to drive sales, no matter how wild the content. While products make their way into a lot of Shinesty's messaging, Nicolaysen explains that the company's growth is attributable to going completely against convention and not shoving coupons down peoples' throats.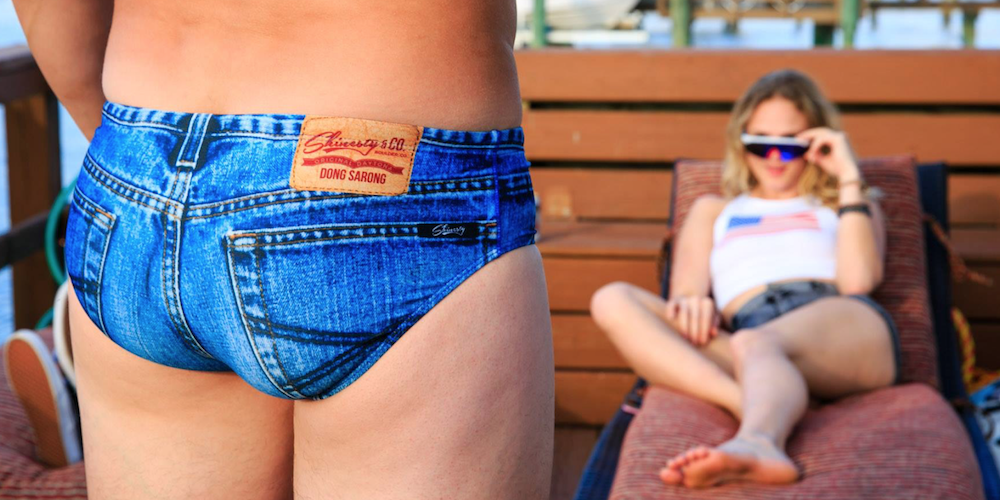 But we don't all need "foot condoms" (i.e. crazy party socks) every day. So how does a novelty brand stay relevant all year round?
The key is to create an irreplicable experience through content, that not only keeps consumers engaged, but also allows you to charge a premium. For Shinesty, its tone and voice is a huge point of differentiation that protects them from being cannibalized by other fast-moving innovators.
"It's hard to copy the emotion you create in people," said Nicolaysen. "If you're not pissing people off, you're going to land in the middle. The middle is where brands go to die."
Ninety percent of brands talk to consumers the same way about the same things, according to Nicolaysen. Shinesty risks polarizing a segment of its audience, but the worst case scenario is standing out – which, for them, is a worthwhile risk that beats losing out to price.
Shinesty knows how to grab attention, including MTV's. That's right, the guys that brought you "Teen Mom" recently aired a six-part "docu-comedy" on the company's path to winning new customers. In it, you'll see that Shinesty really pours its personality into everything, from the order confirmation and tracking text, to the handwritten notes in packages.
Nicolaysen's tips for brands:
Be willing to have a point of view, and A/B test everything. "As digital marketers, we have all of the tools we need to be risky with relatively low impact."
But engagement is not enough – look into the full sales funnel. "If something isn't driving sales for me, I turn it off."
Jaisy De La Cruz is a Director of Enterprise B2C Sales at NewsCred.
Originally published on Aug 23, 2017 10:00 AM, updated Sep 14, 2017