As co-founder and Vice Chairman of maverick ad agency Droga5, Andrew Essex is no stranger to the media. "I spent almost two decades in consumer publishing, basically working with every magazine on the face of the earth," he says. "From The New Yorker under the Tina Brown administration, to Details during the metrosexual era, to the launch of US Weekly and web publishers like Salon.com," Andrew Essex was all but a Condé Nast king at the peak of his prowess – an editor's dream, in short. And, as it turns out, a content marketer's as well.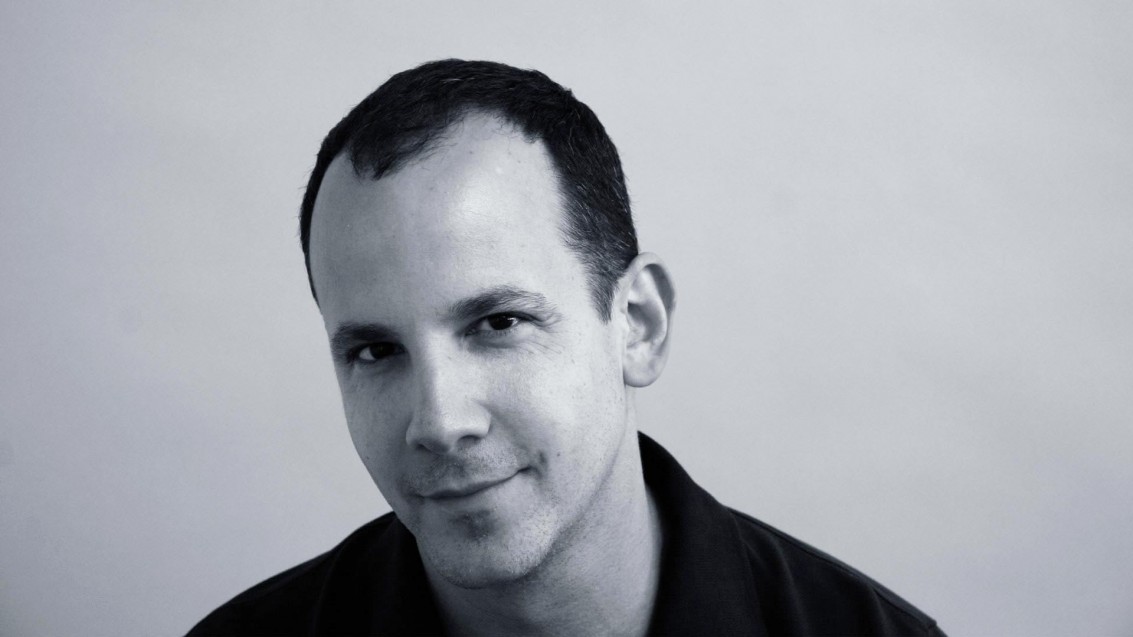 Since its start, Droga5 has produced the kind of content marketing we all strive to create: at once moving, hilarious, empowering, informative, and always completely engaging. With one killer campaign after another, from Sarah Silverman's Great Schlep in anticipation of the '08 elections to last year's groundbreaking Honey Maid "This is Wholesome" spots, the agency "really runs the gamut from consumer packaged goods campaigns to socially-minded and political endeavors." The common thread? Hugely successful, super likeable content, again and again and again.
Check out our exclusive Q&A to learn more about the brains behind the business as we look forward to Essex's appearance at next month's #ThinkContent Summit!
How did you decide to walk away from magazines and break into advertising?
The impulse originally was to build a social commerce site called Honeyshed, which was kind of a casualty of web 2.0. The agency, in some respects, was an unintended consequence. We always saw it as content for brands. One wouldn't instinctively shy away from advertising the way you shy away from other phases that have gone out of fashion. Advertising is not something that people really liked. The idea was, Could you produce work that was actually likeable? That was held to the same standards as good editorial? That had to be good? That's our essential premise.
So, what makes for good content?
It's important to me that we start thinking about the fact that content is being commodified, and that content is a meaningless word without an adjective in front of it. We, and anyone who's in the content business, need to produce premium content. It's very important that that adjective is in there because quality is a business imperative like never before.
"In an economy of unprecedented abundance, good scales like never before, and shit sinks faster than ever. So, who cares about your content, unless it's great content?"
Entertainment is one aspect of that; utility is another example. Helping people do something as simple as tying their shoelaces more effectively is useful. Making someone laugh is useful. Quality is about something that adds value to an equation rather than takes away value.
What are some of the key ingredients for successful engagement in today's content marketing landscape?
I tend to answer this kind of question with a bit of aggression, because I don't think it's brain surgery. It's all ultimately a qualitative distinction. People engage with stuff that they think is good. This industry has traditionally been rooted with commandment control mindset, which is that you bombard people with bad stuff and you use paid media to force them to submit to a message. That just doesn't work anymore. Engagement comes from engaging content, and again that puts the emphasis on producing great work, and I think that's good for humanity.
Can you share something that's been a challenge for you within the current digital landscape?
One of the things that torments me right now is audience development. We've produced a lot of stuff that I think has been quite great, but hasn't found the audience. We've had quite a few hits, and I'm grateful for those, but there have been just as many that have been singles or doubles that should have been home-runs. So, the question is, how do you connect great work with the audience? The answer to that, in many respects, is the future – figuring out a way to syndicate and scale great work in a way that reduces the guesswork and ambiguity from the enterprise.
What's some of the best content you've seen in the past year?

Lego. I think that making a movie about your brand that people love is so radical that is actually boggles the mind. It's ironically a very, very old way of doing things, but it's the epitome of branded content. It's fantastic content that happens to come from a brand. And it probably sold more Legos than anything else.

"Transparent" on Amazon Prime is also a really smart play because, again, they're using premium content to drive subs for Amazon Prime. That's a radical, subversive idea, rather than using traditional advertising channels.
What advice might you give to marketers – or editors – who wish to follow in your footsteps?
We tend to talk about purpose for a lot of our clients, and I think people have to have purpose, too. You have to stand for something. You have to have tenacity and a commitment to excellence. Those are important qualities for people that we hire. Just trying to be associated with good stuff is an important way to distinguish yourself.
Finally, what Droga5 projects are you particularly excited about at the moment?
We have a pretty schizophrenic array of clients. For me, the most fun is working with something we call a "low-interest content category," because I don't think there are any low-interest content categories, just low-interest ideas. We have the privilege of being the agency for Quilted Northern Toilet Paper, so we have a toilet paper campaign coming out and it's really funny and wonderful and sweet. It was directed by Bennett Miller, who did "Foxcatcher," [nominated for five Academy Awards this year]. What we just did with the new Toyota "Fueled by Bullshit" campaign was quite lovely, too, and a very different way of marketing a technology play.
Want to hear more? Andrew Essex will be speaking at the 2015 #ThinkContent Summit on May 14. Tickets are still available. 
Anastasia Dyakovskaya is a writer, editor and creative consultant from New York City. When she's not writing for NewsCred, she's developing copy and editorial for brands and tech startups. When she's not working, she's likely behind the camera or planning her next adventure. Follow her @worldinquestion and at www.worldinquestion.com.
Originally published on May 1, 2015 10:15 AM, updated Sep 21, 2016