Andrew Essex, Vice Chairman and Cofounder of the game-changing ad agency Droga5, thinks we're living in unprecedented times for content marketers and creators.
"We are now living in an economy of unprecedented abundance – content is being commoditized," he said to a packed house during his presentation: "Inspiring Creativity Across the Industry: How Creativity is Redefined and Maximized to Foster Engagement" at the 2015 NewsCred #ThinkContent Summit. Before going though his company's seriously impressive roster of thought-provoking and forward-thinking campaigns, Essex described how he felt about the changing nature of content and what it means for brands. The Droga5 cofounder went into detail about why ads have received such a bad rap in modern culture.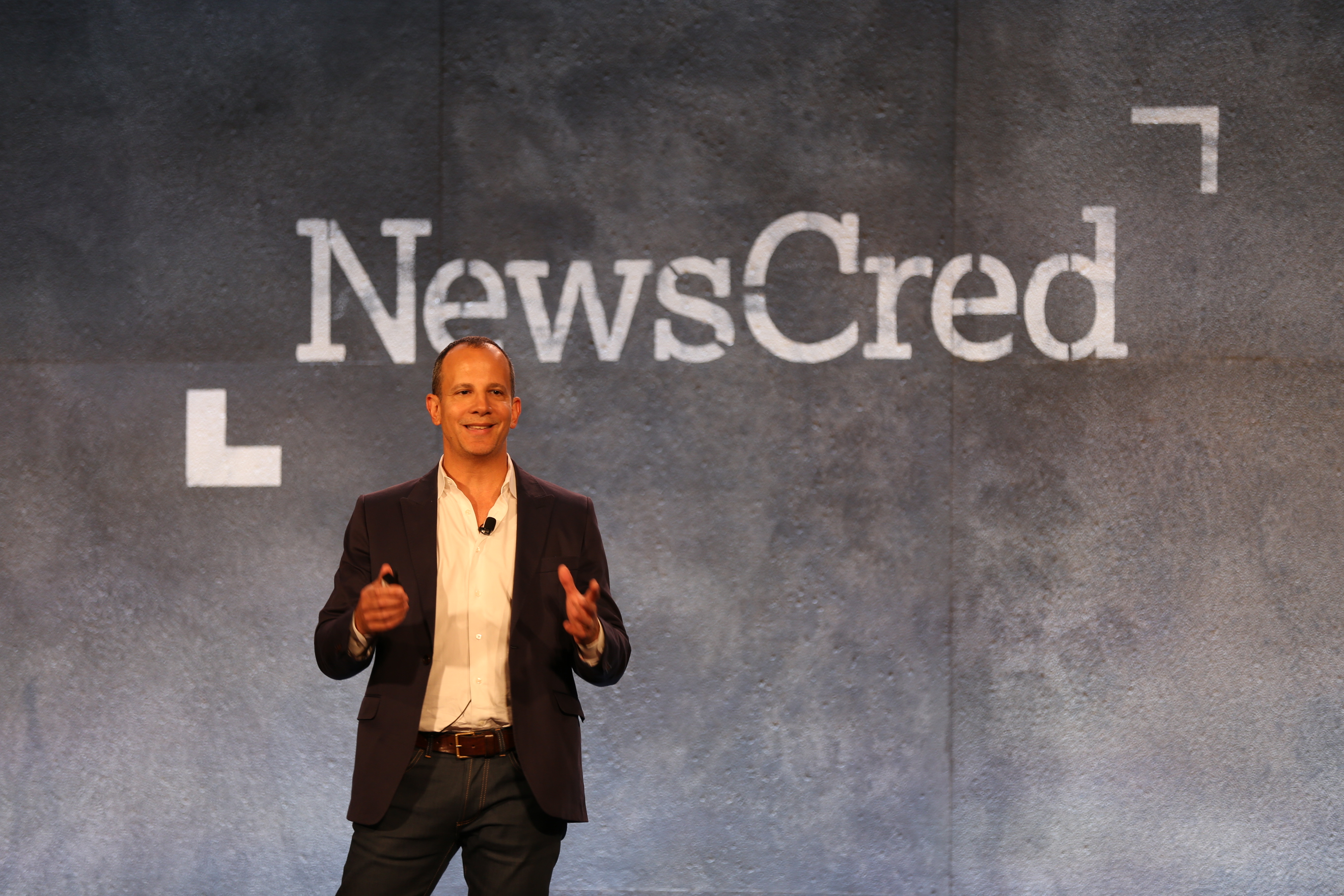 After playing a clip from The Social Network where Justin Timberlake/Shawn Parker declares matter-of-factly "ads aren't cool," Essex explained: "I think that is a repercussion of demand and control, years of advertisers jamming shit down people's throat." He was also quick to note that Facebook is now totally dominated by…ads. But according to Essex, this anti-ad attitude influenced the dichotomy he noticed during his time editing some of the biggest magazines in the world. He offered a photo of iconic Vogue boss Anna Wintour working her way though the magazine's September issue. Wintour, with her infamous bob, was hunched over several pages of the magazine — none of which featured any ads.
That was then; now, brands play a vital role in the storytelling sphere. "'Transparent' is an ad for Amazon Prime…it just happens to be a Golden Globe award winning program," Essex said. In this new era of digital storytelling, where millions of voices are clamoring at the same time, its time for brands to change the way thy think about advertising.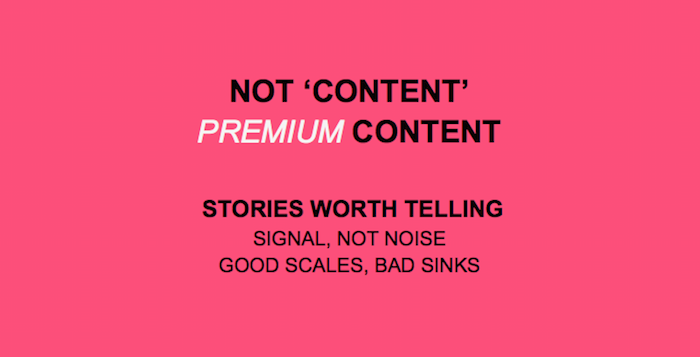 "We're not just in the content business we're in the premium content business," he declared.
Droga5 is responsible for some of the most innovative ads in recent memory; their "I Will What I Want" campaign for Under Armour featured supermodel Giselle Bunchen fiercely training while her social media detractors filled the screen around her—in real time. The campaign was viewed over six million times and increased sales for Under Armor by 21%. Premium content indeed.
While going through his agency's successes, Essex was sure to tie it back to what we all create content for: to tell great stories. Stories, he said, should be able to reach audiences emotionally and tie those emotions to your brand.
Jeff Ihaza is an Associate Editor at NewsCred.
Originally published on May 21, 2015 10:05 AM